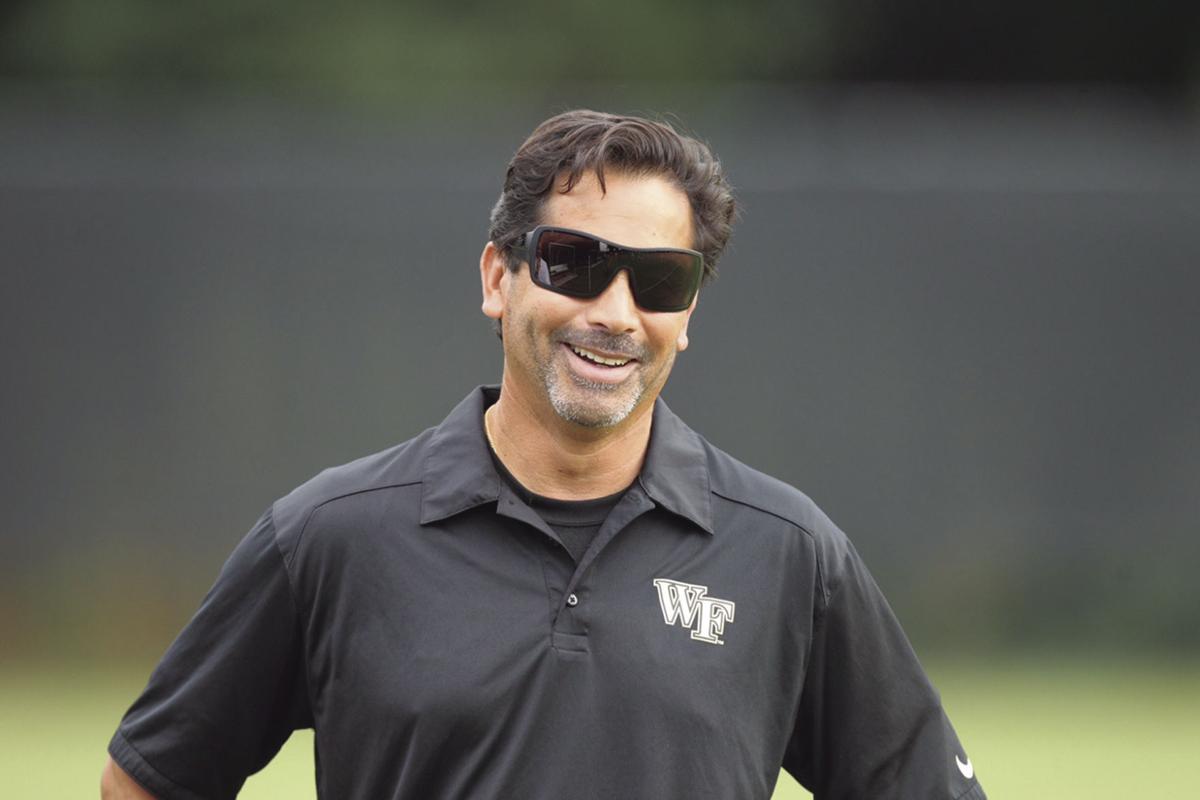 An 8-0 record with 23 goals scored and no goals allowed tends to wash away any uncertainties. That doesn't mean the Demon Deacons can sit around reading their press clippings.
"Virginia comes to town (on Friday) so that will snap us to attention in a hurry," said Tony da Luz, who is in his 25th season as coach.
The Cavaliers, who are ranked seventh, are one of several ranked ACC teams. One poll has Florida State No. 1, North Carolina No. 2, Duke No. 4 and Pitt at No. 19.
Not since 2016 have the Deacons hit their ACC schedule with a perfect record. But this time around da Luz feels like he has enough depth, experience and competition in practice to make headway in the conference.
With 36 players, the most ever on his roster, da Luz and his assistants, Courtney Owen and Brittany Cameron, are making decisions all the time about who dresses for games, who starts and who has shown enough in practice to deserve more playing time.
"In years past they kind of knew who was going to start and who was going to play a lot, so practices weren't as competitive," da Luz said. "Those days are over."
Helped by a deep freshman class of 15 players, the Deacons have taken that practice mindset into games.
"The intensity of our inner squad games and possession games has just naturally elevated," said da Luz, who has a career record at Wake Forest of 271-173-48. "They're not sulking about it, they're fighting every day and I think that's a big reason we are getting good starts to games."
The depth has been so strong that 12 players have scored at least one goal, something da Luz says he's never seen before in his time at Wake Forest.
Shayla Smart leads the team in scoring with six goals and an assist, Jenna Menta has four goals and four assists, while Sofia Rossi has three goals and two assists. Sophie Faircloth, a Reagan graduate, is in the top five in minutes played and has added a goal and an assist.
Five freshmen have started in each game this season including Zara Chavoshi, who is a defender and Malaika Meena, a midfielder who is from England.
"We have like six center-backs and there's only two places on the field during a game so the competition keeps the intensity high in practice," said Chavoshi.
Goalie Kaitlyn Parks, a redshirt sophomore, is 7-0 with 12 saves but hasn't faced a lot of action through the first eight games. The Deacons have fired off 174 shots and opponents have only taken 39 shots.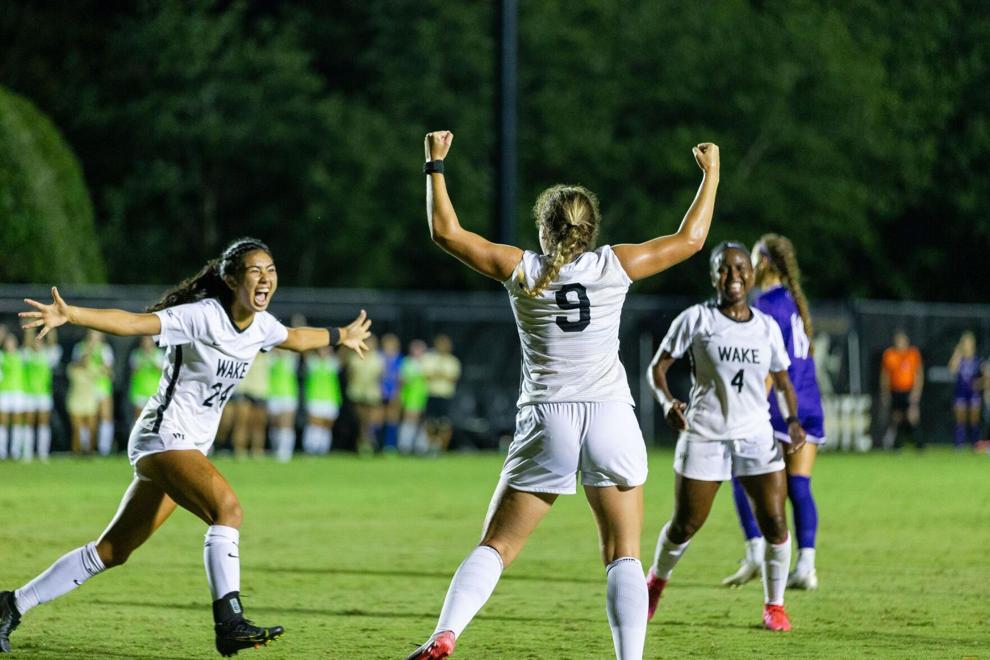 "I just think that we've got a lot of creative players," Meena said in her deep English accent. "I know people like Shayla have been doing very well and scoring in just about every game. We've got a lot of people who can score and there's great depth on this team."
This is the fourth time in da Luz' tenure that the Deacons are unbeaten heading into ACC play. What they are hoping to do is avoid what happened in 2016 when they lost their first six ACC matches after going 8-0.
A change in policy for the rest of the season has been put in place
Coming into Friday's game with Virginia da Luz is most interested in seeing how his team reacts playing a ranked opponent for the first time this season.
"We haven't played the highest level of opponents," said da Luz, whose team beat Maryland 2-0 last weekend. "But we also dominated all the games with capitalizing on chances, and we really haven't given up a lot of legitimate chances."
The Cavs come in 8-1 this season and have outscored opponents 24-6.
"Virginia is always good so I'm excited to see who our team plays against a top level team and see if we can maintain that confidence level," da Luz said. "That's the biggest thing in the ACC is you have to have confidence going in or you can get eaten alive."