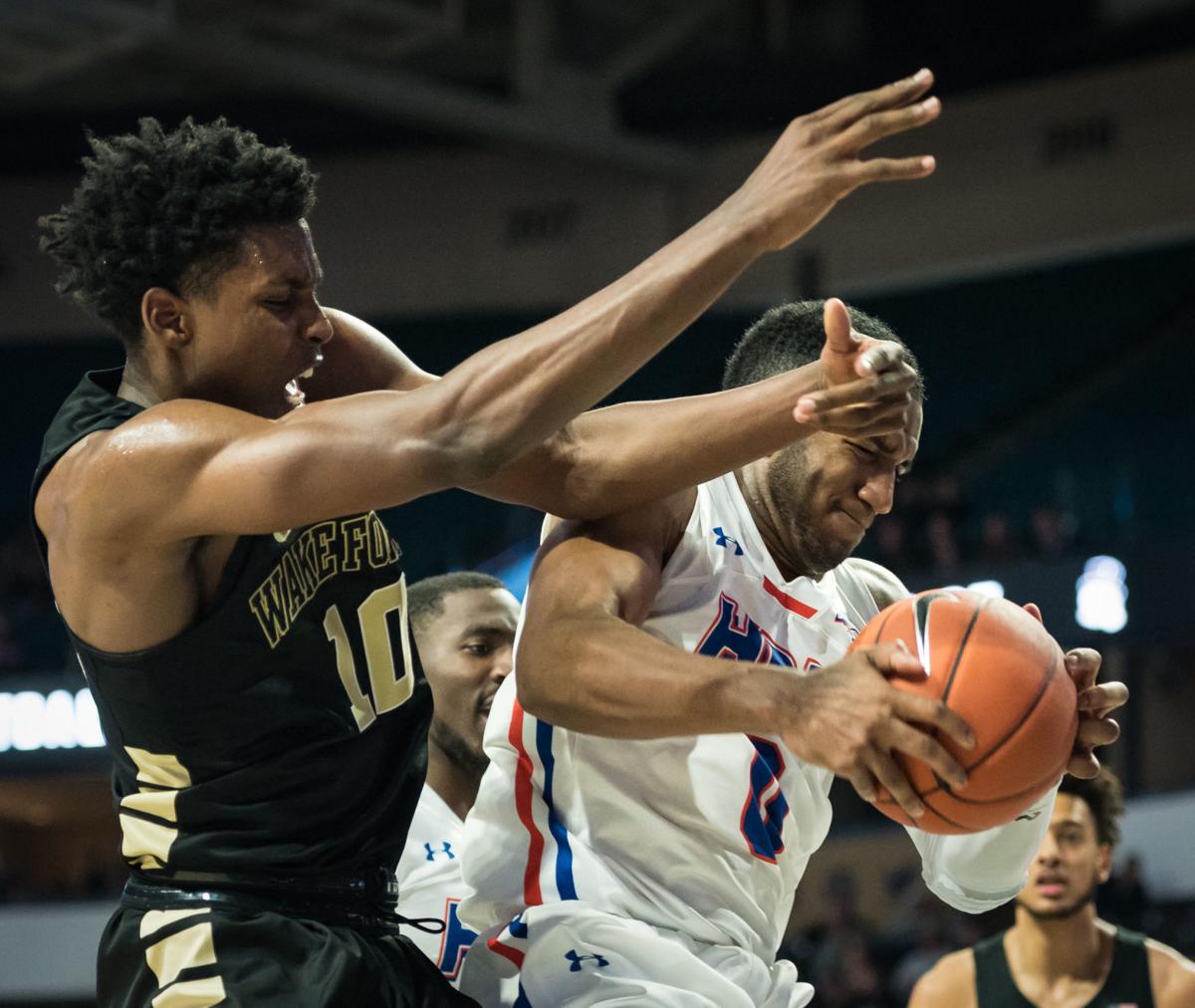 Ian DuBose wasn't new to everybody around Wake Forest.
For the few folks left from the 2018-19 basketball season, DuBose led a charge against them, hitting a three-pointer to send a game to overtime en route to a Houston Baptist win in Joel Coliseum.
Now the leading scorer for the Huskies in the last two seasons is with the Deacons as a grad transfer. Any other heroics he pulls off in college basketball will be to Wake Forest's delight.
"I was a familiar face to them," DuBose said on the first day of official preseason practices for college basketball. "Not necessarily a good face to them."
DuBose is one of three grad transfers on the team and one of seven new players joining the roster. And he brings much more to Winston-Salem than his quirky bit of history. He will be a certified scorer, averaging at least 17 points in the last two seasons, for a backcourt without Brandon Childress, who graduated, and Chaundee Brown, who transferred.
He has also capitalized on his time on campus, as first-year coach Steve Forbes notes.
"Ian's probably the most improved player from beginning to now," Forbes said. "He's really starting to assert himself offensively and he's becoming a very strong and tough defender."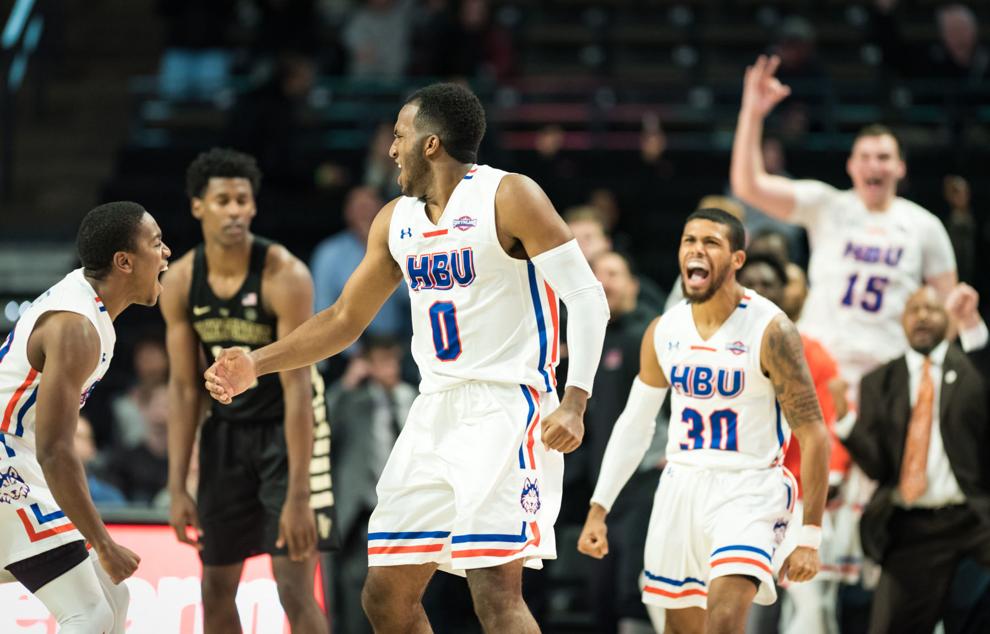 DuBose, along with Winston-Salem native Isaiah Wilkins, were two transfers announced by the program before the coaching change from Danny Manning to Forbes. DuBose said he was excited about the university as a whole. His commitment was unwavering. But he still needed to confirm that Forbes' plan for the direction of the program contained him.
That question was answered when the two talked for the first time.
"Coach Forbes is a real guy, he's very honest," DuBose said. "So he was honest with me right on the first call and he expressed his feelings about his job, his new situation, his expectations for me and kind of what they thought of me as a player and stuff."
Not surprisingly, DuBose said the last two months have been busy and unique, as players went through quarantine on their arrival and then navigated the NCAA guidelines for workouts up to this point.
His transition, he said, has been helped by the fact that so many others players are still getting settled into their new situations too.
"Everybody is kind of in a place of learning and readjusting, and I know coach is always about him setting the stage for the culture and how things are going to be," DuBose said.
DuBose hails from Durham, playing at Ravenscroft School in Raleigh before attending college in Texas. Returning to his home state wasn't a requirement for his new school, DuBose said of making his decision, but it definitely enhanced the Wake Forest choice.
With a pandemic going on, his parents are happy knowing he's not far away and being taken care of at the same time.
DuBose said he appreciates that Forbes is noticing his hard work so far, but he's going to keep on that track. So he's going to zero-in on film and continue to strengthen his fundamentals as the Deacons begin the final push toward the 2020-21 basketball season.
"It's what I've learned — learned to be resilient, learned to continue to improve," DuBose said. "I know I'm not the perfect player yet, I have a lot of room for growth.
"So I keep that in mind every day and just being eager to learn."