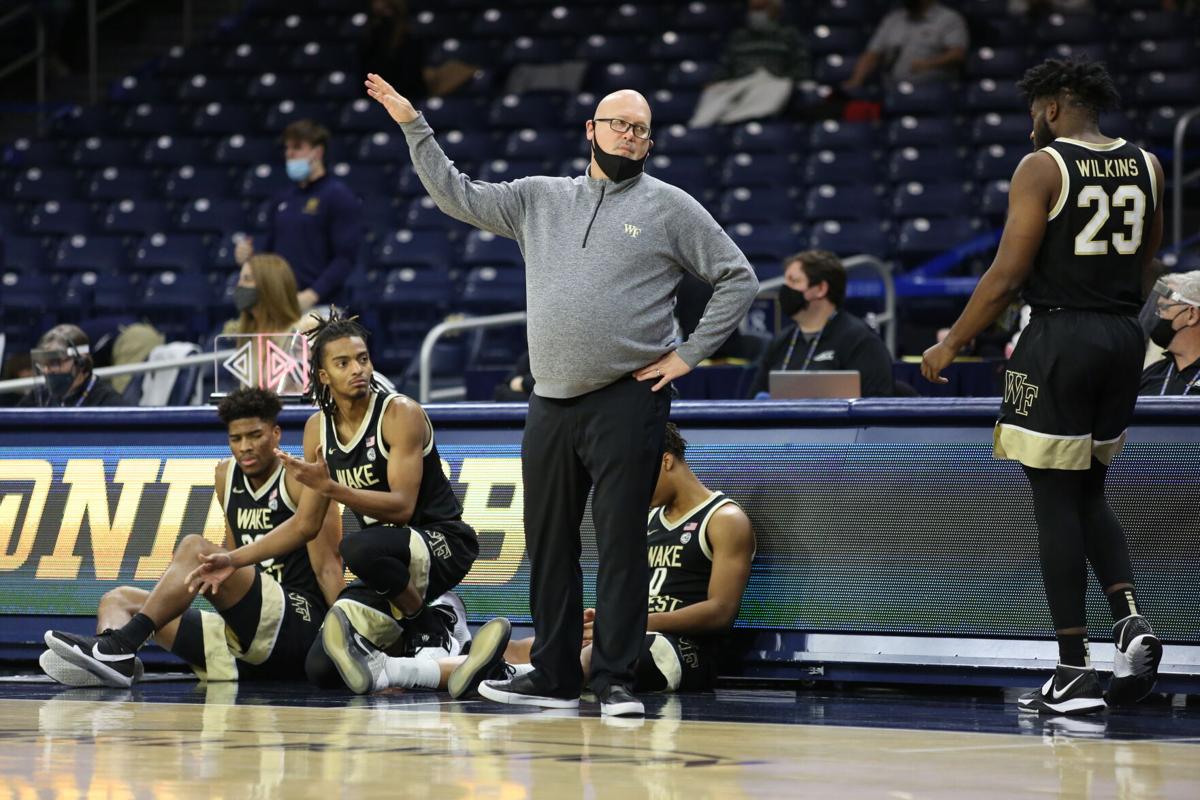 Steve Forbes knew a reckoning would eventually come for Wake Forest.
The coach said he saw a trait emerge early and hang around through the season, mostly masked by hard play in tight plays and a pair of ACC wins.
But as he sat down after the Demon Deacons' 79-58 loss to Notre Dame on Tuesday, he pointed to that trait and the way it'd reared its head in a performance he felt had little effort. The Wake Forest coach went on to say the team "laid down," followed by his own surprise that he'd uttered such words about a team he's leading.
The Demon Deacons will visit Boston College next week.
"I think the root of the evil, the root of the problem with our team is that we just have a team that's infected with the disease of me," an exasperated Forbes said. "We have way too many players on this team that are more concerned about scoring, and when they don't score they bring nothing else to the table.
"And that's a problem. And when I walk into the locker room and the losing doesn't really hurt that bad, that's why I'm here. I'm here to fix that problem, and fix it I will."
As of late, Wake Forest had established a habit of hanging tight in games, no matter the opponent. After the 16-point Georgia Tech loss that opened conference play — a game preceded by a month-plus COVID-19 layoff and a game against Division II Catawba — the Deacons found themselves in four straight games against top 25 opponents. Virginia, Duke, Louisville and Virginia Tech, followed up by a trip to UNC. All games where Wake Forest stayed close into the second half before the teams either pulled away or outlasted them.
They finally broke through in the ACC with a 76-75 win over Pittsburgh, then faced another tight loss at N.C. State, before registering their 66-54 victory against Miami on Saturday.
That team didn't appear for Wake Forest in the second half against Notre Dame. The Deacons were outscored 44-26 in the game's final 20 minutes.
"The most disappointing thing for me is we don't play to our identity," Forbes said. "And it's not like something I had just made up since I got here, like last week. Hard, smart, together — didn't do that. Share the ball — didn't do that. Gritty, Grimy tough — are you kidding me?"
Isaiah Mucius, the Deacons' go-to leader, tried to place blame on himself for the slow opening in the second half in which Notre Dame scored the first 11 points. But he also realized the issues were all over the court.
"We didn't really play hard, coming out in the second half and made a bunch of mistakes," Mucius said. "Didn't really play hard and fight like we usually do. We've come out in games during the season, and no matter what the outcome, we fought, and tonight we didn't."
Ody Oguama, who paired with Mucius as the only two Deacons to score double-digit points, said Forbes leveled with the team honestly in the postgame locker room.
"He said we quit. And he's right," Oguama said. "From the look of it, pretty sure everyone saw it, it looked like we quit. We stopped playing. No one wanted to really be there to play."
Oguama added more to that later: "If I were in his shoes, I'd feel the same way."
Forbes was hired in April 2020, replacing a predecessor, Danny Manning, who had one winning season in six years. Forbes, on the other hand, won at least 24 games in all five of his seasons at East Tennessee State, including 30 in 2019-20. He recalled how differently that team reacted to losses, pointing to a reaction he'd like to see more from the Deacons.
"I remember this from a year ago, we lost one game at home," Forbes said. "We had a scuffle on the bench at the end of the game and they're asking me, our media, 'Well, what happened?' I said 'Well, we've got a team that don't like to lose, bottom line.'
"That's what it was. Upset about losing. I don't see that. I don't see that. And that's the No. 1 thing that has to be fixed. You can't accept that. And so, I don't think it's because we have bad kids, bad players. It's just got to be more important than that."
Tuesday becomes a proof point now to which Forbes can point. And it's something that's now widely evident and needs to be addressed soon. The Deacons have eight days before their next game, another away matchup at Boston College, to re-establish the effort required and try to start moving away from what Forbes sees as the root problem.
"It's on me," Forbes said. "Mike Brey did a great job of coaching his team, and I did not. And it's my job to find a way to fix it before we play our next game."
4M5A8807.JPG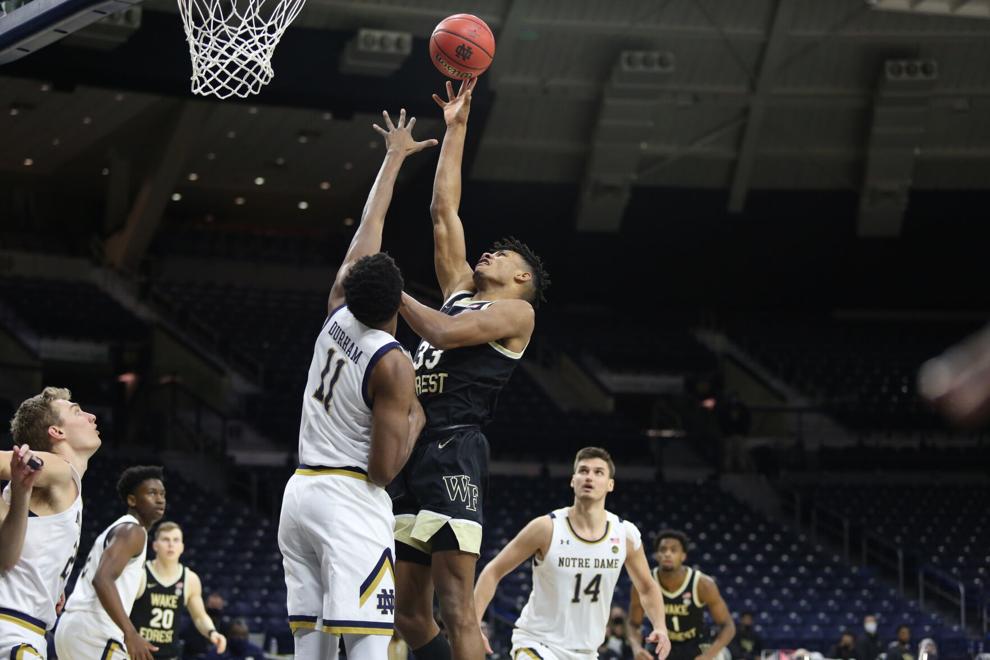 4M5A8815.JPG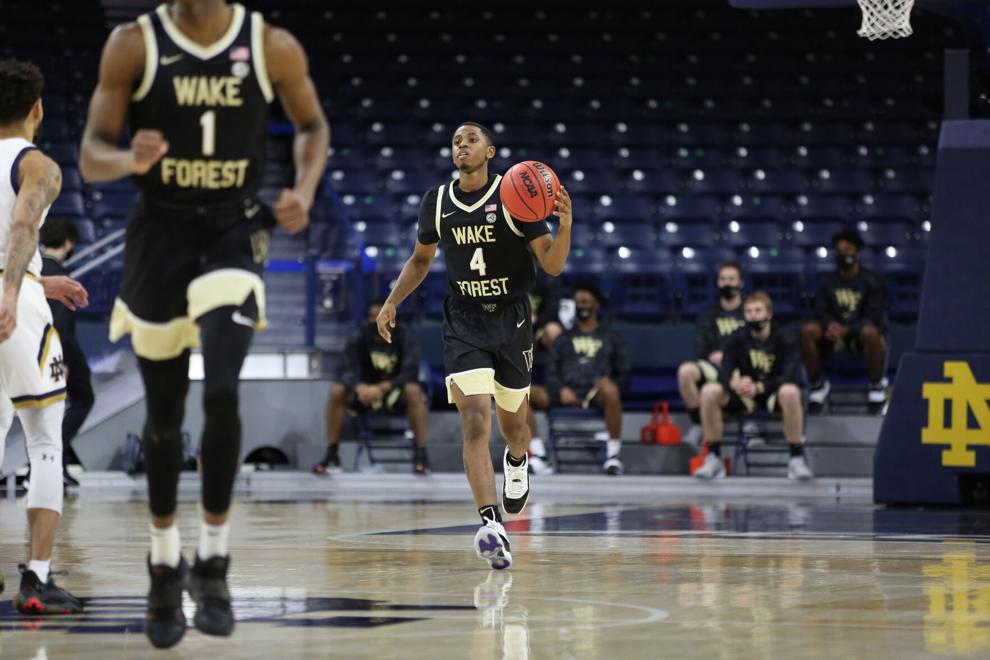 4M5A8817.JPG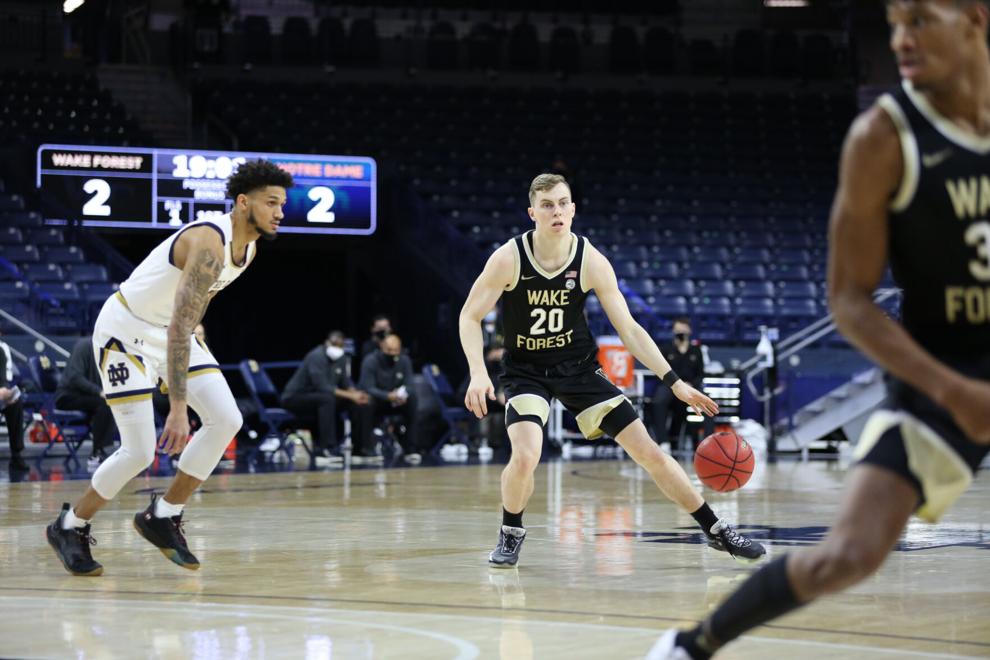 4M5A8819.JPG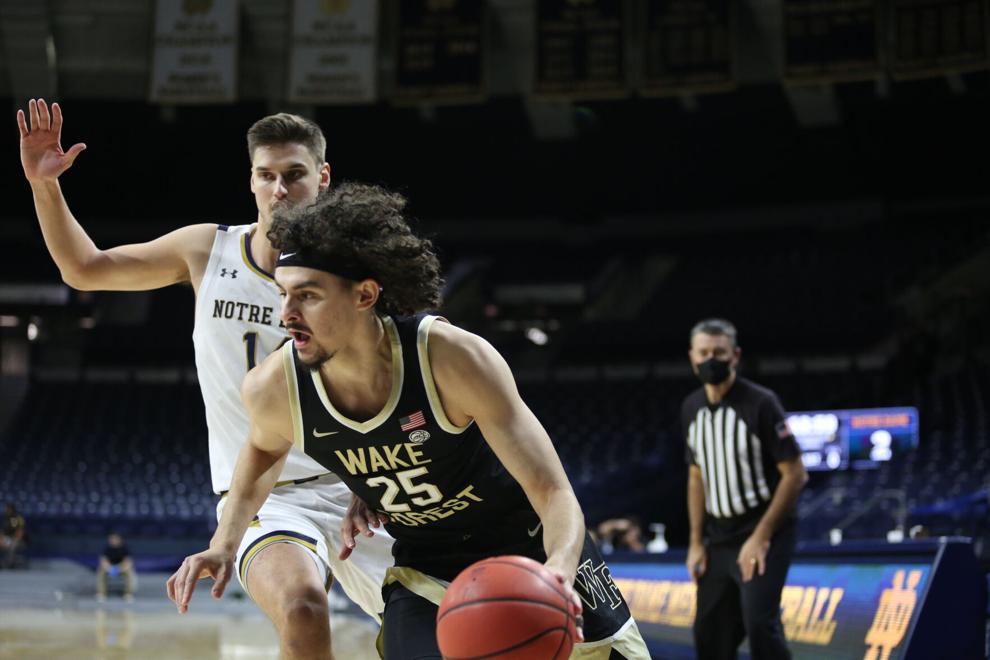 4M5A8820.JPG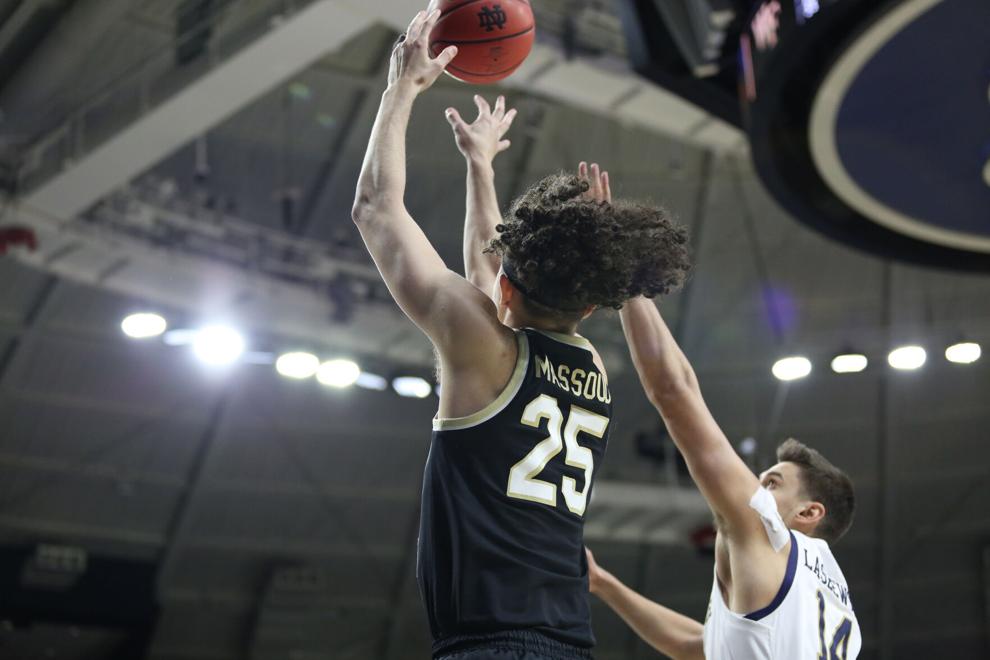 4M5A8824.JPG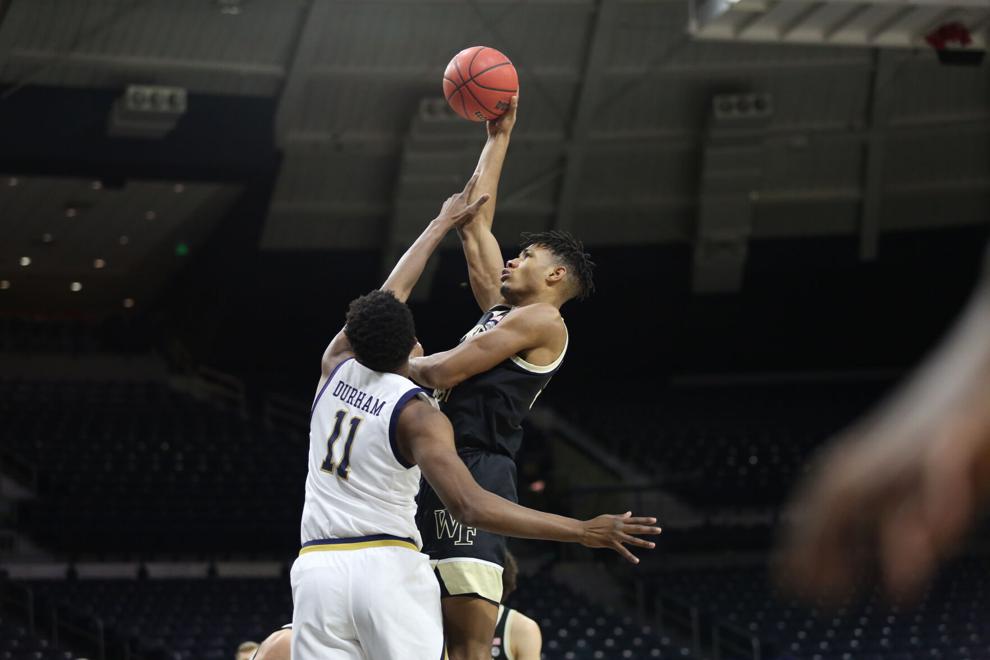 4M5A8825.JPG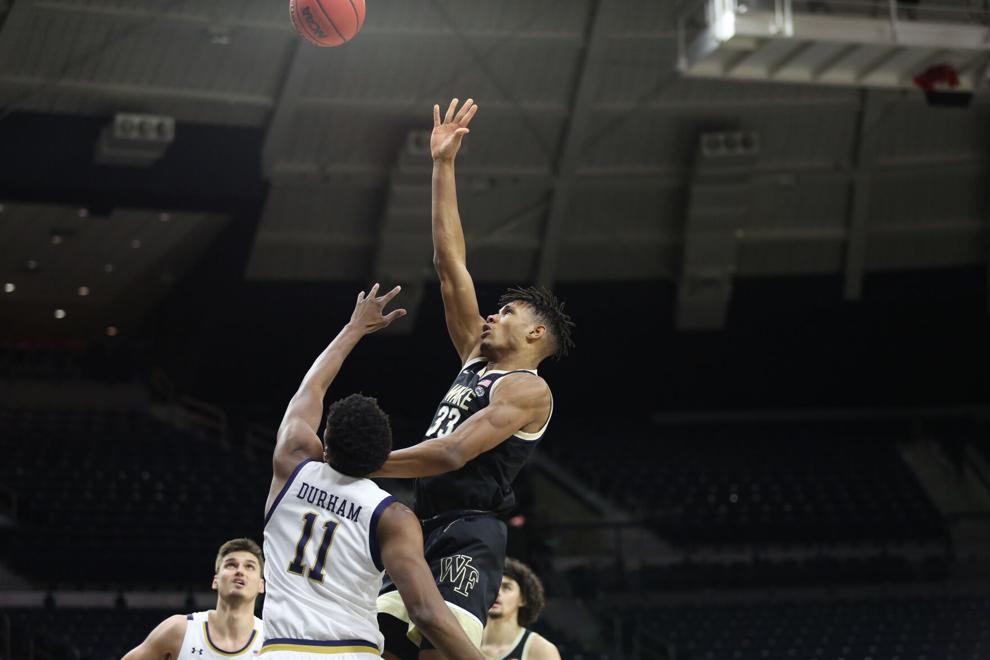 4M5A8928.JPG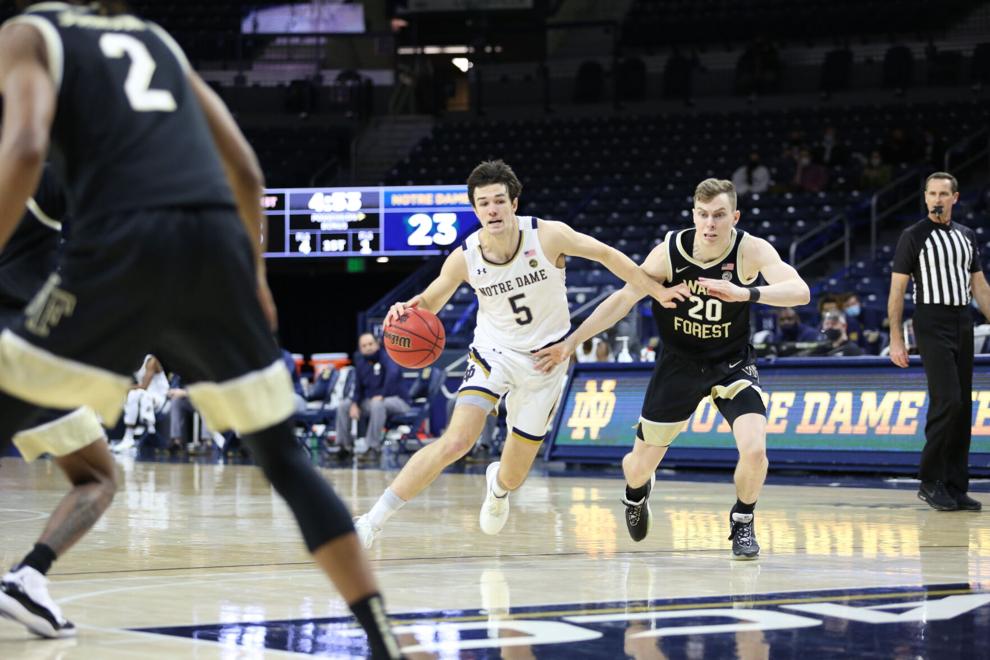 4M5A8936.JPG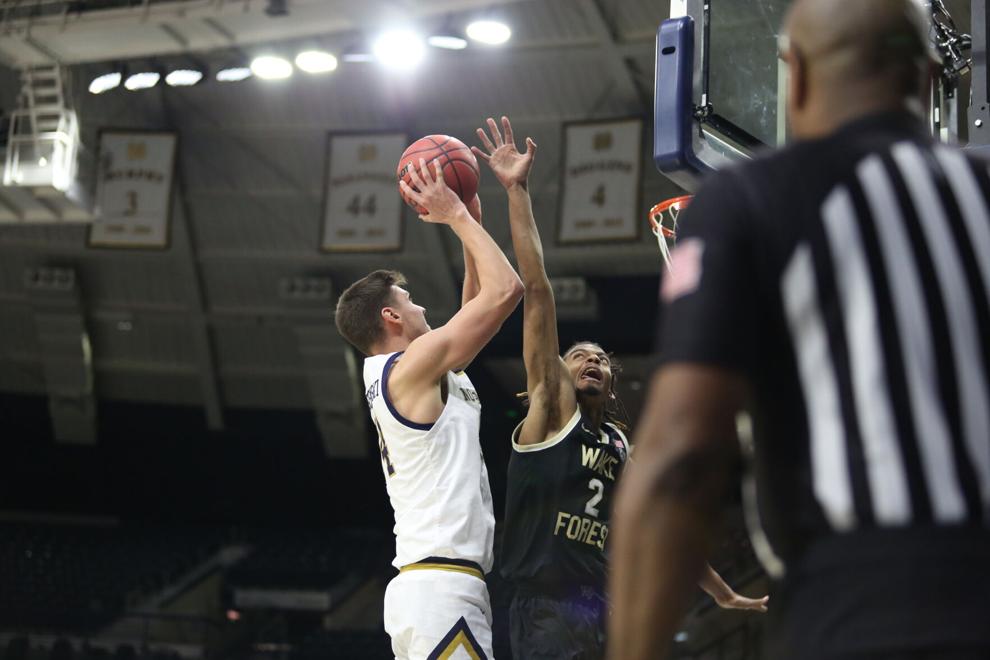 ND_WF_00002.jpg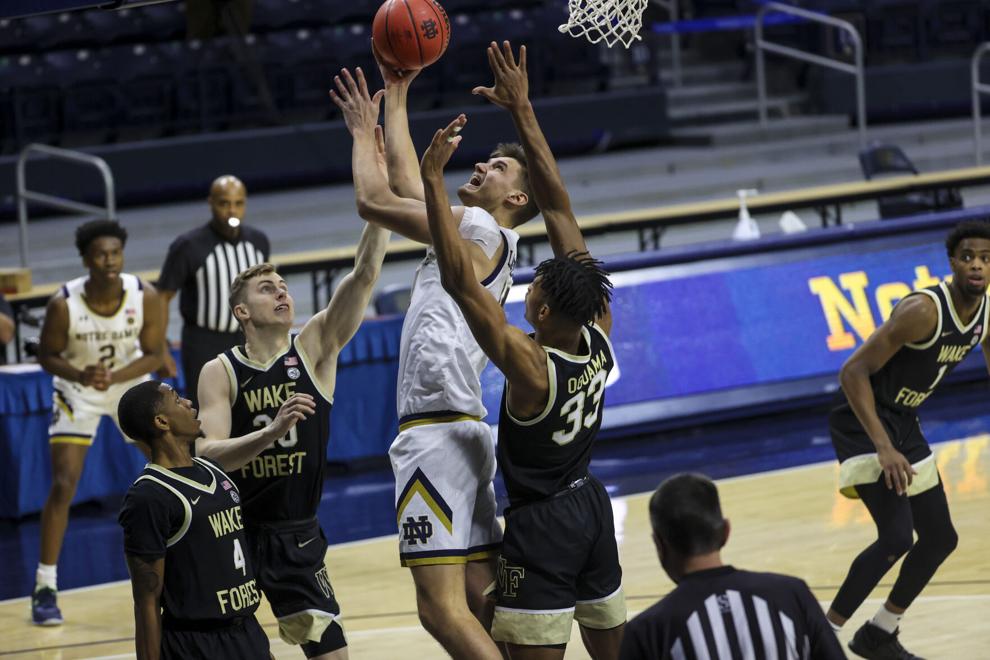 ND_WF_00005.jpg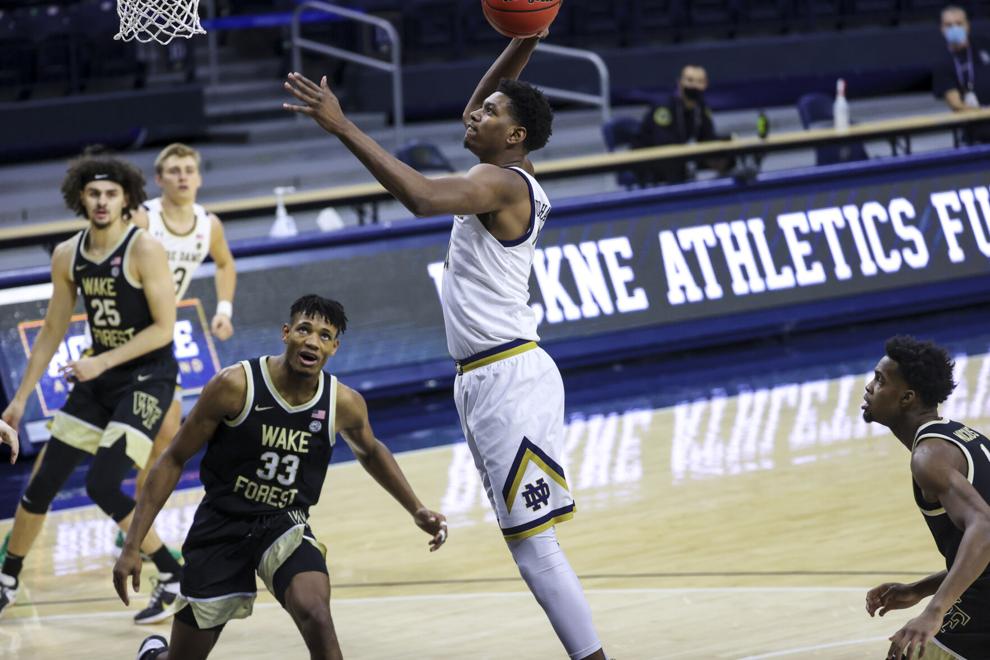 ND_WF_00029.jpg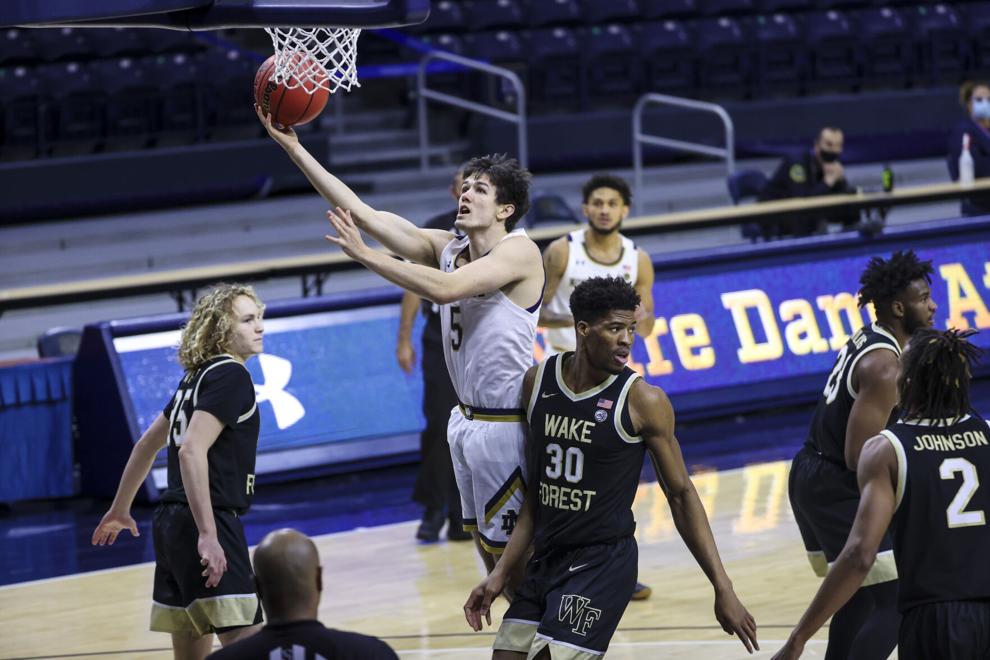 ND_WF_00037.jpg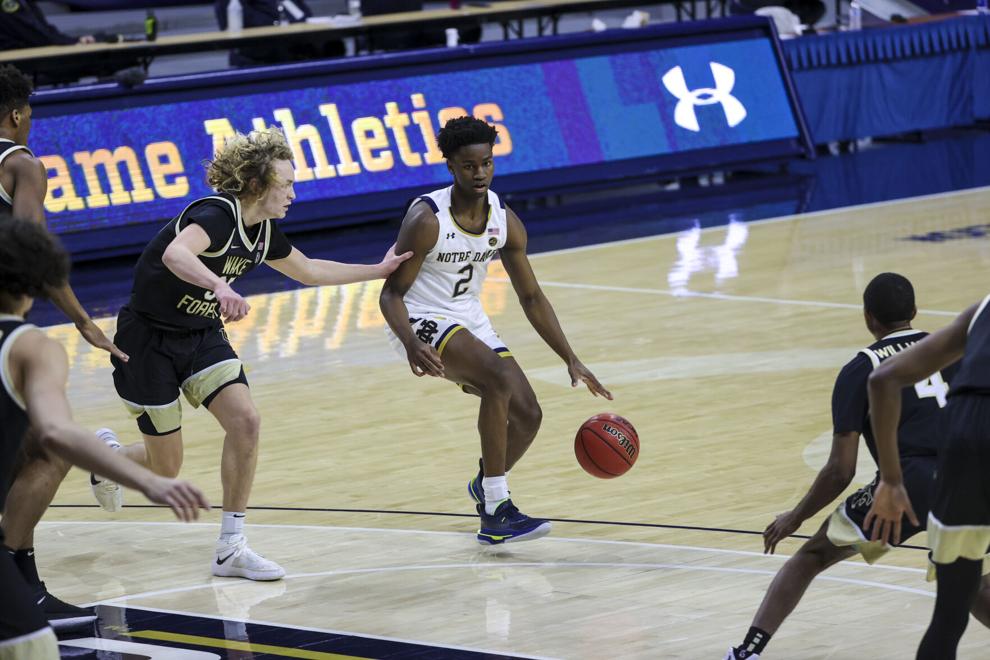 ND_WF_00038.jpg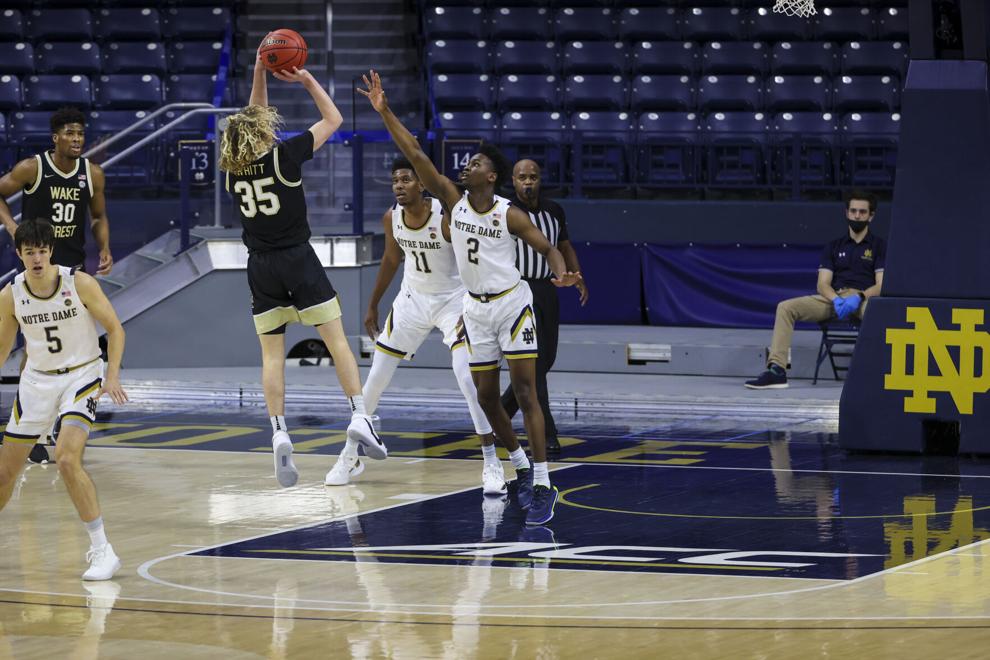 ND_WF_00039.jpg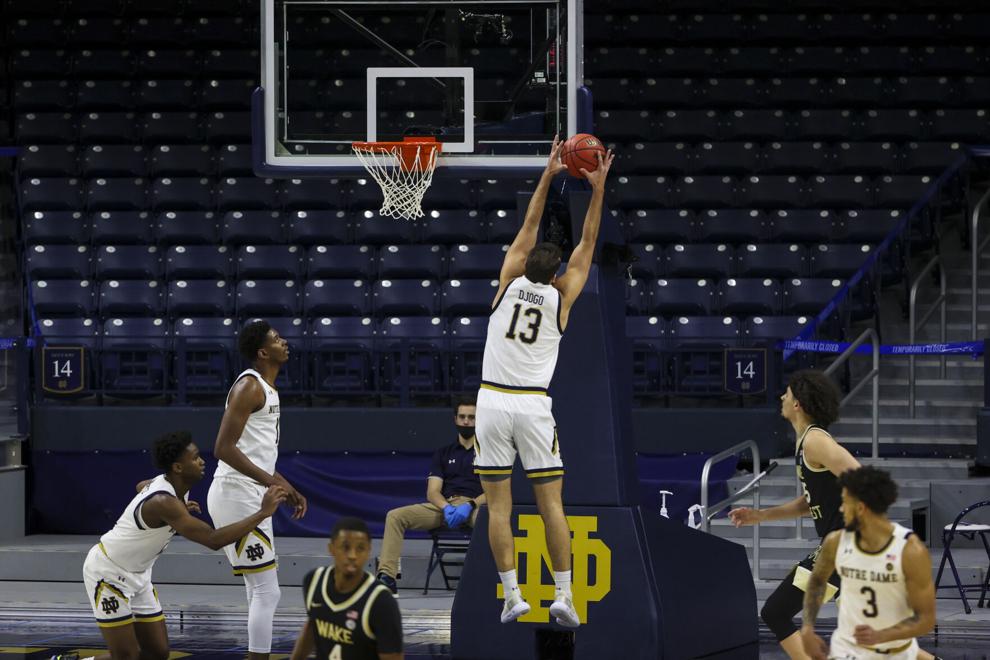 ND_WF_00043.jpg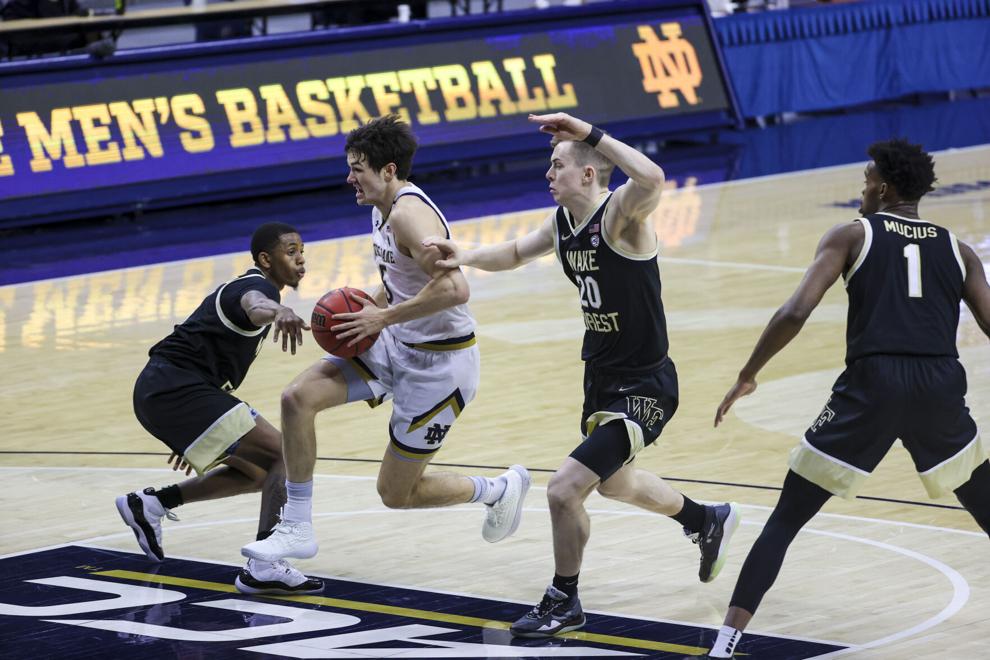 ND_WF_00044.jpg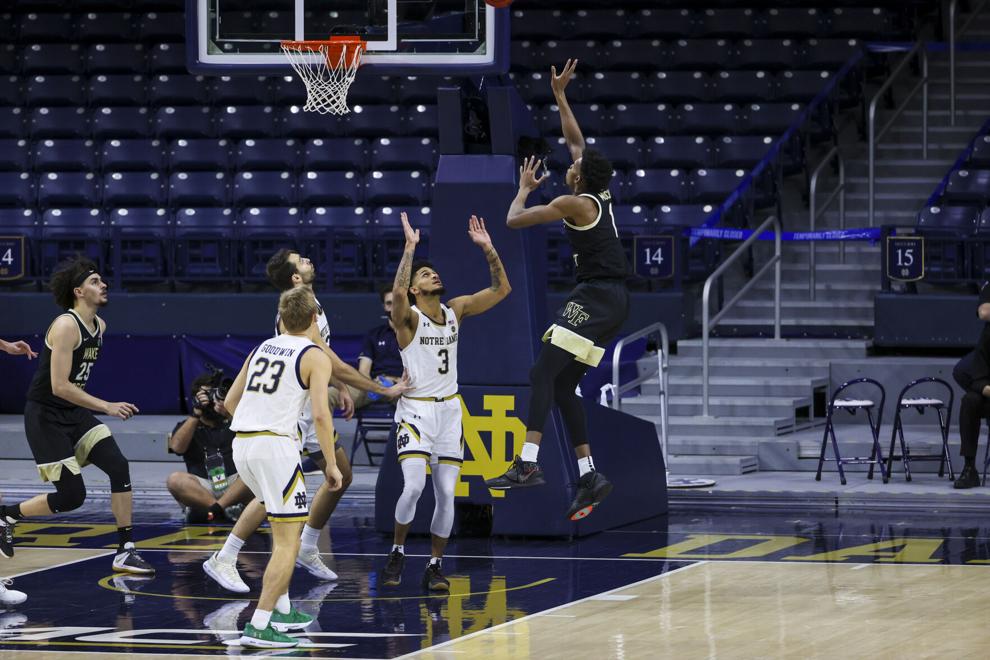 ND_WF_00047.jpg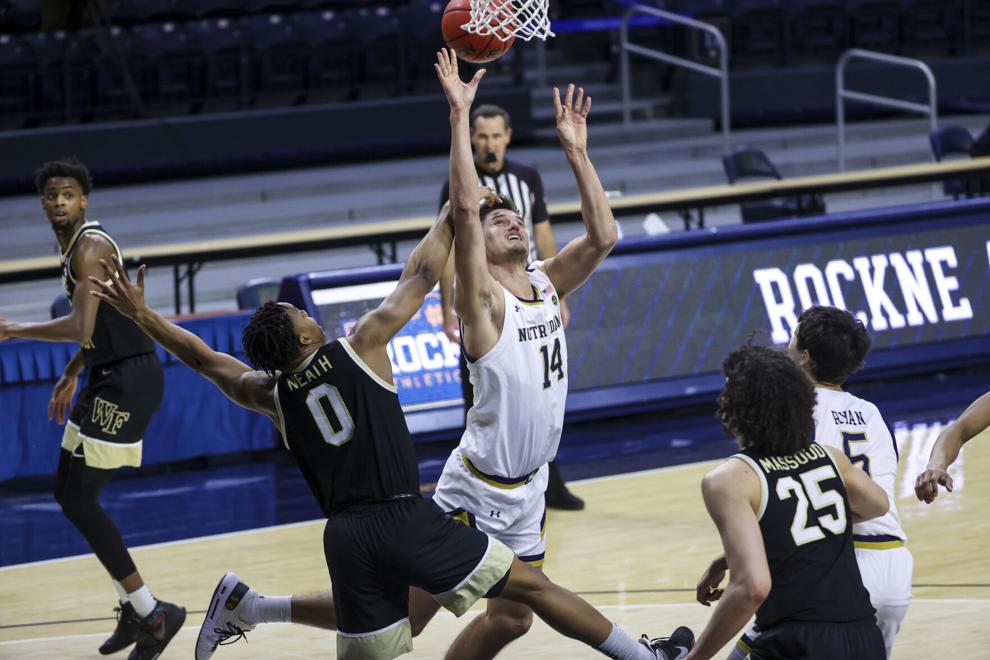 ND_WF_00050.jpg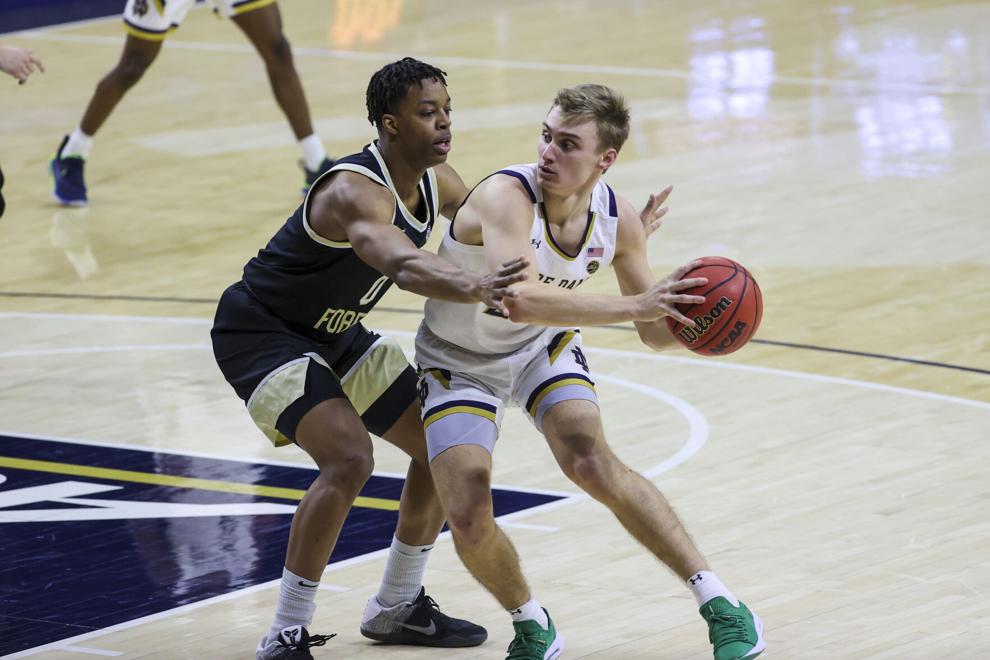 ND_WF_00052.jpg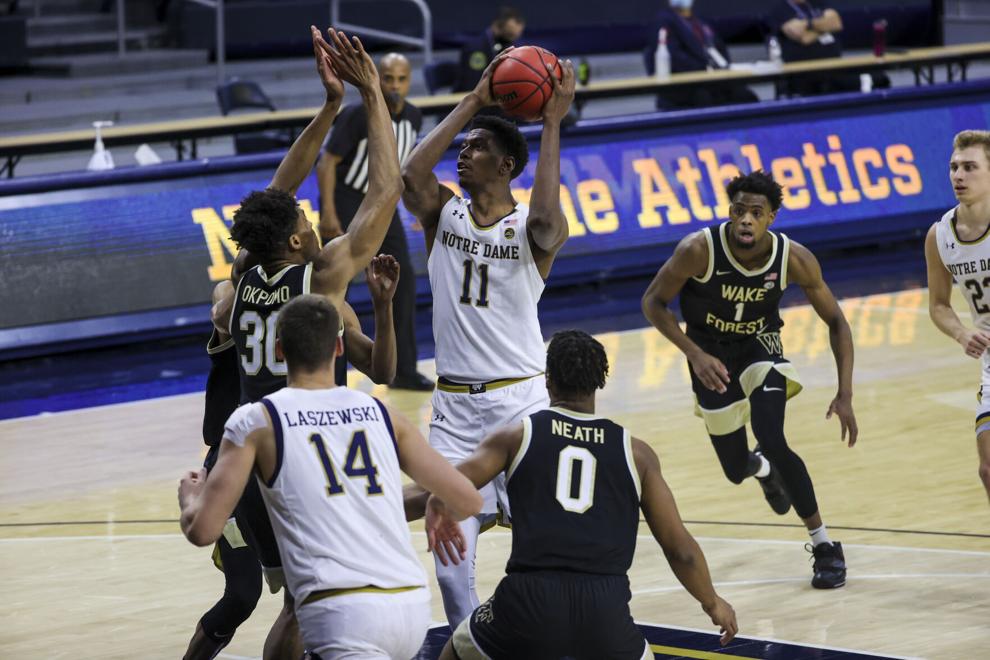 ND_WF_00053.jpg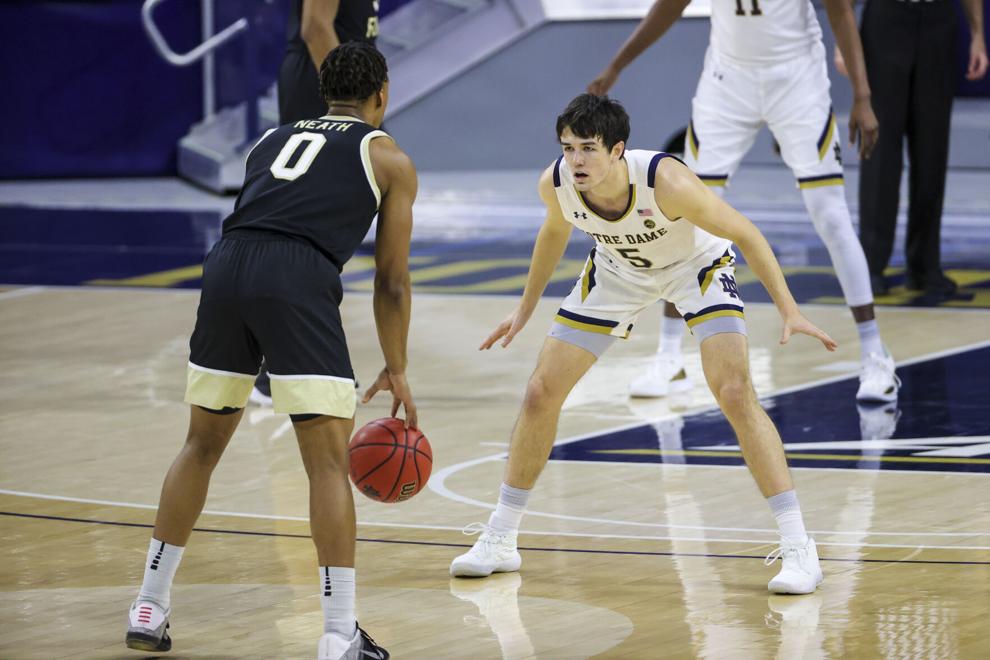 HIDE VERTICAL GALLERY ASSET TITLES