Boogie Basham would've been on this list last season.
The Wake Forest football team's redshirt senior defensive end already appears in the first round of nearly every mock draft on the Internet. It's the byproduct of Basham's standing as a 6-foot-5, 285-pound edge defender who has progressed from Duke Ejiofor's backup to projected All-America.
In between, Basham went through growing pains in 2018 as a first-time starter, put in the technical aspects required to become an elite pass rusher and reaped rewards with 11 sacks and 18 tackles for loss last season.
What comes with that for the purpose of this exercise, though, is that there's not much room for Basham to improve his stock.
Instead of giving you the top NFL prospects from Wake Forest, here are the top Deacons who can improve their NFL Draft stock the most this season:
1. Ja'Cquez Williams | linebacker | 6-2, 220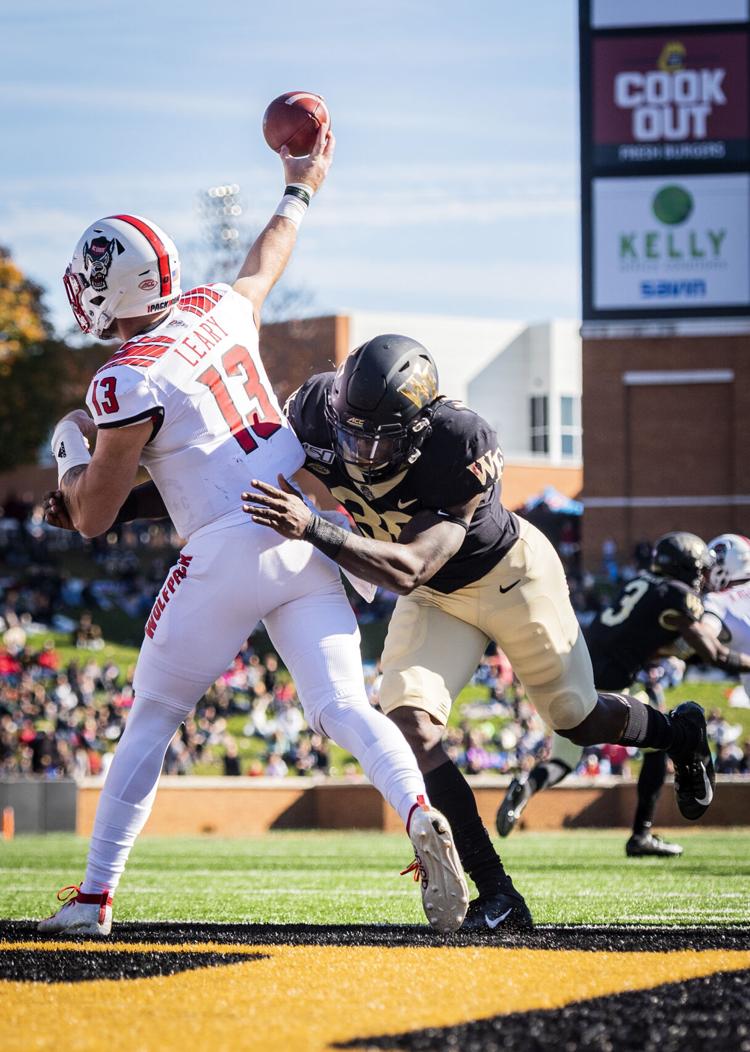 Williams entered Wake Forest with Basham and heads into his fifth season. But this is the first season Williams enters as a starter, which gives you an idea of his growth for the past four years.
Williams came to Wake Forest as a high school running back and was moved to defense, where he initially was a rover in Mike Elko's defense. As Elko moved on and was replaced by Jay Sawvel, who then was replaced by Lyle Hemphill, Williams has had to adjust along the way — and it wasn't until the second half of last season that he shined for an extended period of time.
In the last seven games of 2019, Williams had 60 tackles, 2½ sacks and 5½ tackles for loss. He took over at BUCK linebacker after Justin Strnad's season-ending injury and proved to be more than a capable replacement — now he gets to display his aptitude for a full season.
Assistant coach for defense Dave Cohen mentioned last week that the Deacons have been lining Williams up in the same ways that Strnad was used last season as a third-down pass-rusher — an aspect that helps his preparation for an NFL opportunity.
2. Zach Tom | offensive tackle | 6-5, 305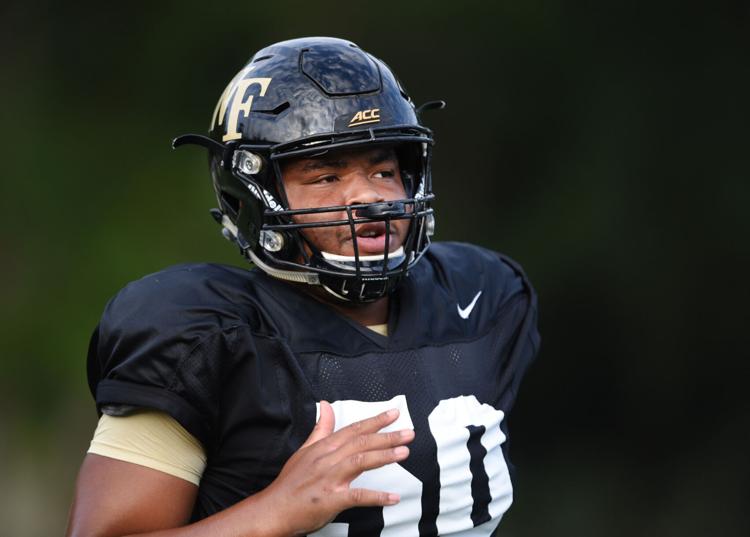 Tom has already proven himself at center, having started all 13 games last season there and earned honorable mention All-ACC honors.
Now the redshirt junior is expected to start the season as the Deacons' left tackle — position he played in high school.
Tom has big shoes to fill — Justin Herron set the program's record for starts there across the last five seasons — but playing left tackle in the ACC and matching up against Basham in practices can put talented players on the fast track to NFL success.
3. Ja'Sir Taylor | cornerback | 5-10, 187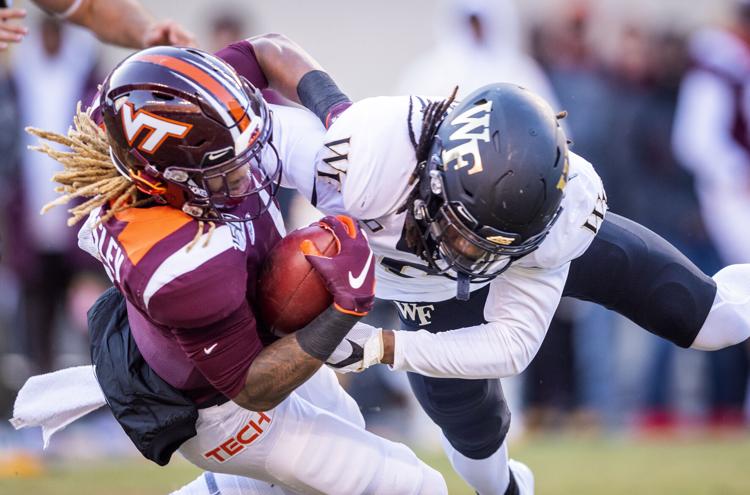 It's finally Taylor's turn after playing in the nickel and backing up Essang Bassey and Amari Henderson for the past three years.
Taylor, a senior, has been through some rough times at Wake Forest — it would be rewarding for the newly minted team captain to capitalize on his first season as a starter.
Like Tom, matchups in the ACC can quickly enhance a prospect's NFL profile by way of matchups. Wake Forest will face elite and established receiver corps in North Carolina and Louisville later in the season, while Clemson and Notre Dame are typically stacked at the position.
4. Nasir Greer | safety | 6-0, 202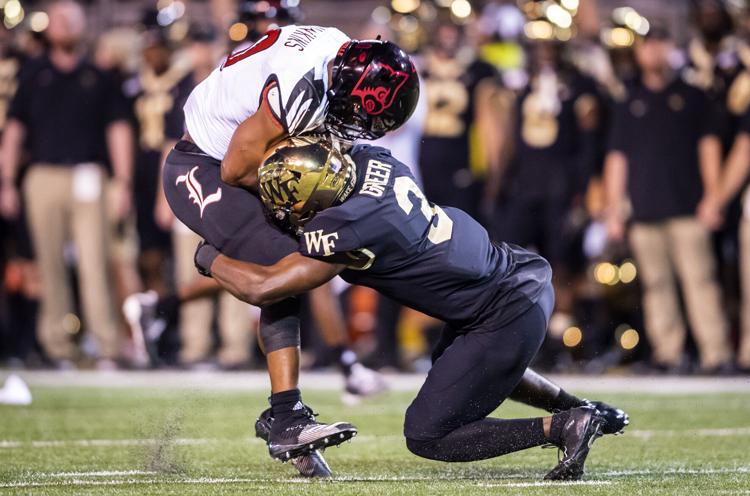 The youngest player on this list as a junior, Greer might be the best-kept secret among a loaded group of ACC safeties.
The hard-hitter was the Deacons' second-best defensive player by the end of the regular season last year, with Coach Dave Clawson calling him an "eraser" after the finale at Syracuse.
Greer doesn't get the attention as counterparts in the ACC like Pittsburgh's duo of Paris Ford and Damar Hamlin, he doesn't rack up interceptions like Andre Cisco of Syracuse and he doesn't have the size of Florida State's Hamsah Nasirildeen (6-4, 220).
Standout plays like his forced fumble at Virginia Tech last season or continued bone-crushing hits will put him in that category, though.
5. Tyler Williams | defensive tackle | 6-2, 295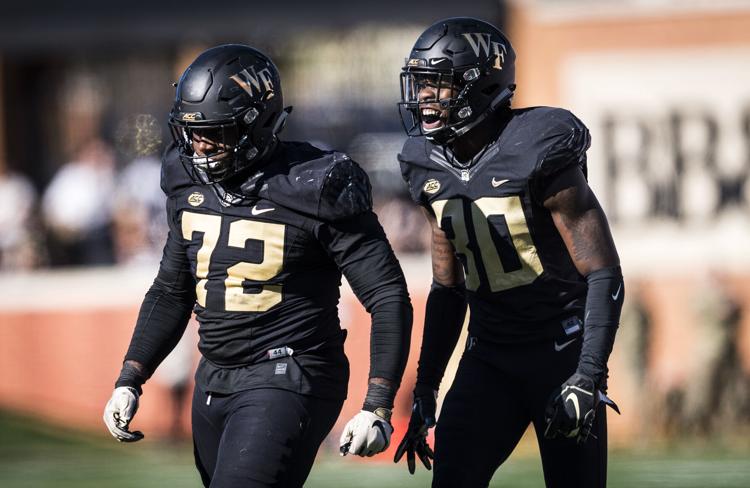 Williams has been limited by injuries in the last two seasons, which has limited his chance to shine.
When he's been healthy, though, he's been productive — evidenced by his 6½ tackles for loss in 10 games last season.
Cohen has said in each of the past two seasons that Williams has the skill to be the Deacons' second-best pass rusher behind Basham.
Concerned about COVID-19?
Sign up now to get the most recent coronavirus headlines and other important local and national news sent to your email inbox daily.