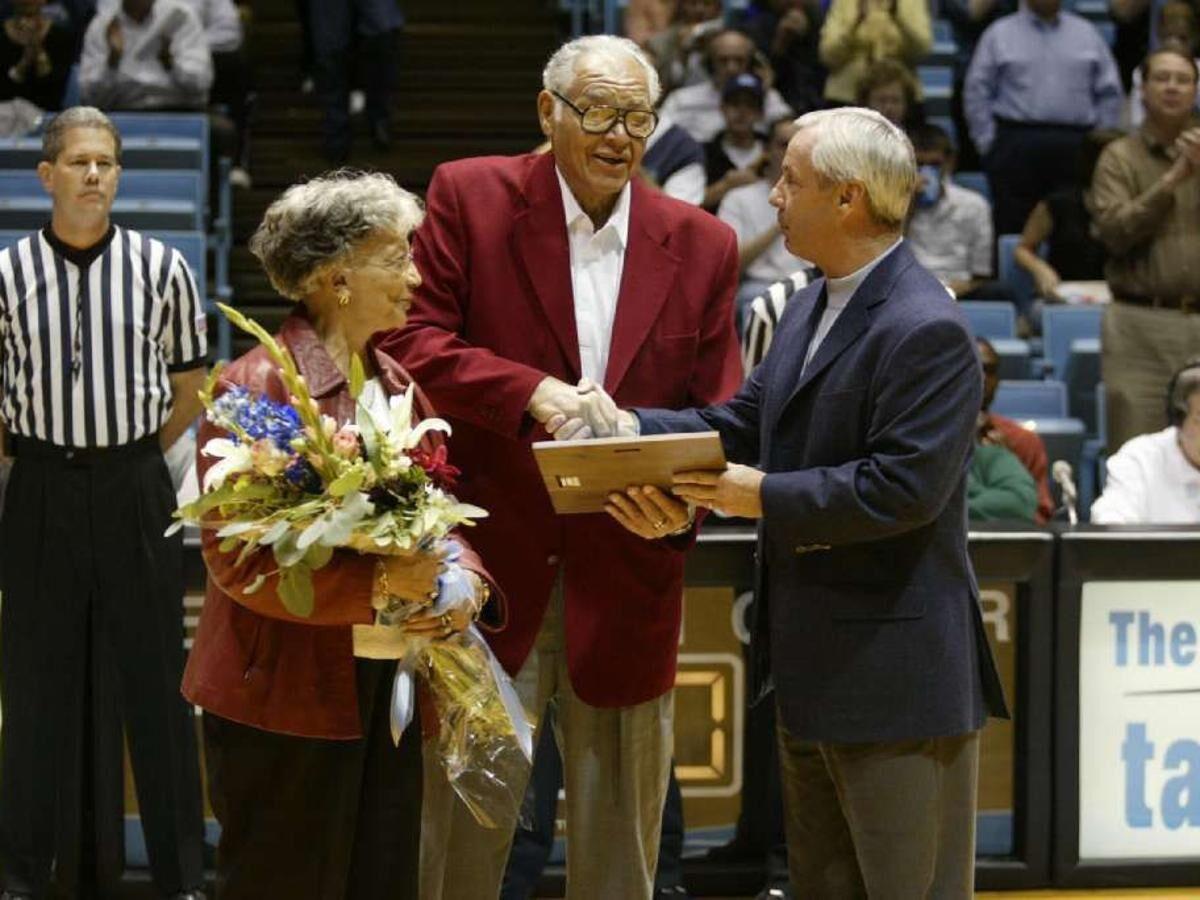 She was an educator in Forsyth County and a fixture in the Winston-Salem community for more than a half-century. As the wife to Clarence "Big House" Gaines, Clara Gaines also became a beloved mother figure to his players, a "perfect balance" as she stood by his side during a legendary 47-year coaching career.
"Ms. Clara," as she was known by many, died Thursday night in Chicago of complications from pneumonia at age 95.
"She had a good life, and she had a proud life," said daughter, Lisa Gaines McDonald, by phone Friday morning. "It's been a challenging couple of weeks, but I had put her in hospice care because that way I could see her. She was feisty up until the end, but her body just sort of failed."
Clara Gaines, who was married for 55 years until her husband's death in April 2005, taught English and Latin at the old Atkins High School before becoming a guidance counselor there. She then moved to East Forsyth after schools desegregated.
"My mom was a big educator, and she loved being in the classroom and teaching," Lisa said.
In 2017 Clara moved to Chicago to be closer to Lisa. Her brother, Clarence Jr., lives in Los Angeles and has frequently visited Winston-Salem and Chicago.
Lisa showed her mother a YouTube clip of Big House talking about Clara's impact on Thursday.
"She could hear it, and she smiled," Lisa said.
Clara Gaines died just before CBS Sports Network aired a documentary about her husband's most famous team, the 1966-67 NCAA Division II national championship team that went 31-1 and was led by Earl "The Pearl" Monroe.
Big House Gaines arrived in Winston-Salem in 1945, starting as a football coach for four years in addition to coaching basketball. He met Clara Berry, the daughter of a United Methodist minister, in 1946. He stuck with basketball and won 828 games to earn a place in nearly every basketball hall of fame there is.
"We both moved to Winston-Salem around the same time, and we ended up meeting," she told the Journal in 2015. "God brought us together."
What made Clara and Big House and their two children such a big part of the WSSU and Winston-Salem community was their commitment to each other and to the area. Big House could have left for a bigger job that would pay more money, but that wasn't the goal.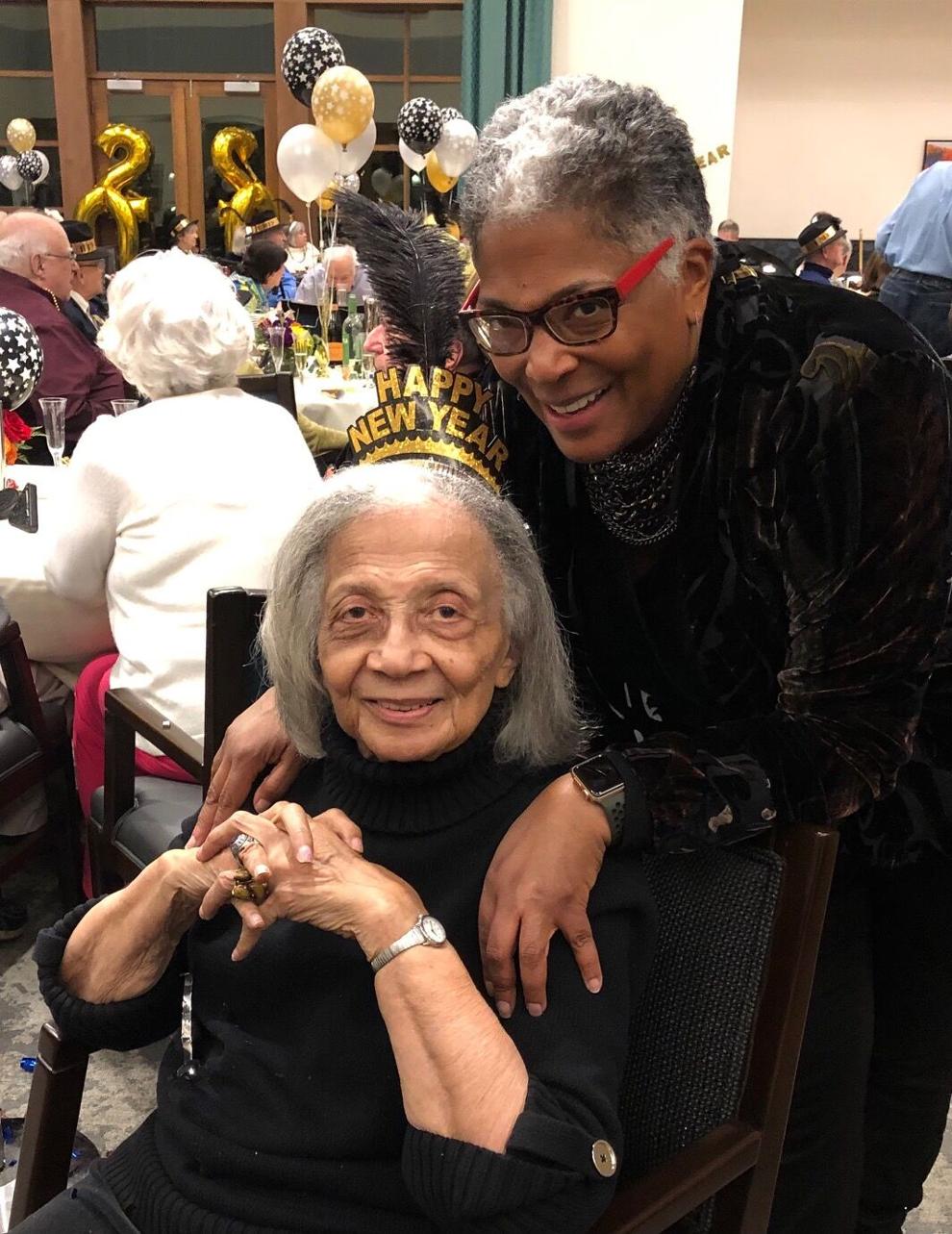 After Big House died, Clara remained active at St. Paul United Methodist Church and with the Reynolda Rotary Club. The Rotary Club gives scholarships to local students to attend WSSU, thanks to a golf tournament that bears her husband's name. The tournament has been going 14 years strong and has raised more than $100,000, according to Warren Steen of the Reynolda Rotary Club.
On Feb. 20, 2006, the city of Winston-Salem approved naming the street outside their house in East Winston "Big House Gaines Blvd." The house, where Clarence Jr. and Lisa grew up, sits less than a mile from WSSU's campus.
"I remember being about 12 years old and I was able to wander around the campus without any trouble and the same with my brother," Lisa said. "It was a different time, but we loved it and the closeness that we had as a family is something that I'll always cherish."
Monroe, who lives in New York City, says there was no doubt about the impact the Gaineses left on him.
"They were not only a power couple of Winston-Salem, they stood for something as far as being parents and role models," Monroe said. "Obviously, he was a father figure to a lot of us, but she was also a mother figure to us and we needed that."
Tim Grant, who played for Gaines in the late 1970s, also was an assistant coach under Gaines from 1981 until Gaines' retirement in 1993.
"Mrs. Gaines was a perfect balance for Coach," Grant said. "They say that opposites attract, and she was always that loving person you could talk to if you had any problems at all."
Grant lost his own mother last November.
"Now I feel like I've lost my second mom," Grant said. "What stands out to me was how many WSSU students, not just the athletes, who Mrs. Gaines and Big House impacted through the years. They treated everybody like family, and if you messed up they let you know about it and they made sure to get you on the right path."
ESPN's Stephen A. Smith, a former player under Gaines and a 1991 WSSU graduate, wrote via email that Clara Gaines was one of his favorite people of all-time.
"She was an Angel to all of us associated with the program," Smith wrote. "As rough around the edges as Coach Gaines was, she was so sweet, such a beautiful lady and human being.
"She was the one who made him back off sometimes when he was ticked after a loss. ... She never uttered a negative word at any of us and religiously opened her home to us. We loved her. We still love her. We always will love her. So sad she's gone, but we know exactly where she is. All we need to do is look up."
Lisa said there would be a small funeral, because of COVID-19 issues, in Winston-Salem in the next couple of weeks. Clara is survived by her two children, Lisa and Clarence Jr., as well as four grandchildren, Olivia and Garrett Gaines, Loran Gaines McDonald and Ryan Gaines McDonald. 
"There were times recently when she would ask me when is she going back to Winston-Salem," Lisa said. 
Photos: Clara Gaines
00 GAINES SPTS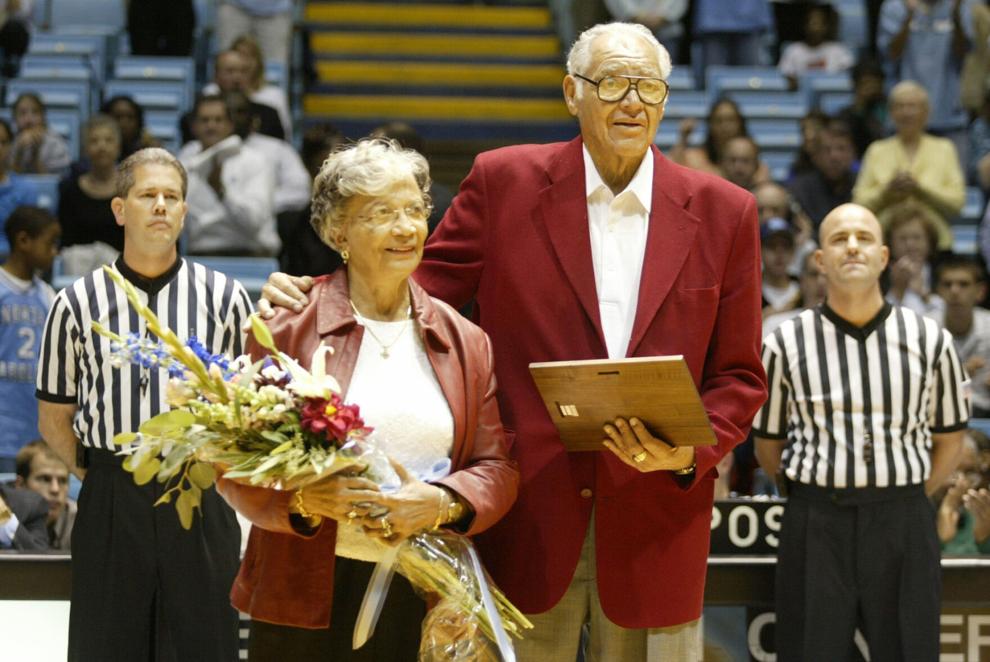 CLARENCE and CLARA GAINES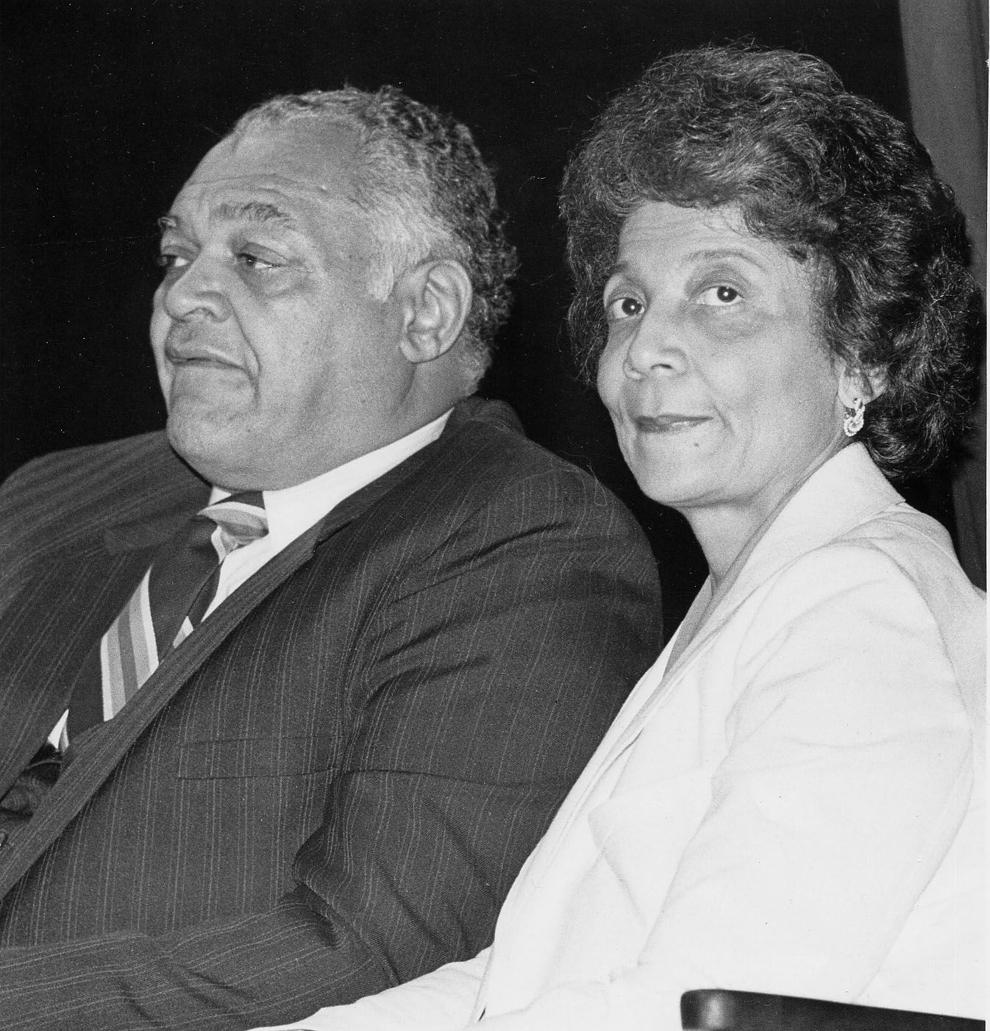 CLARENCE GAINES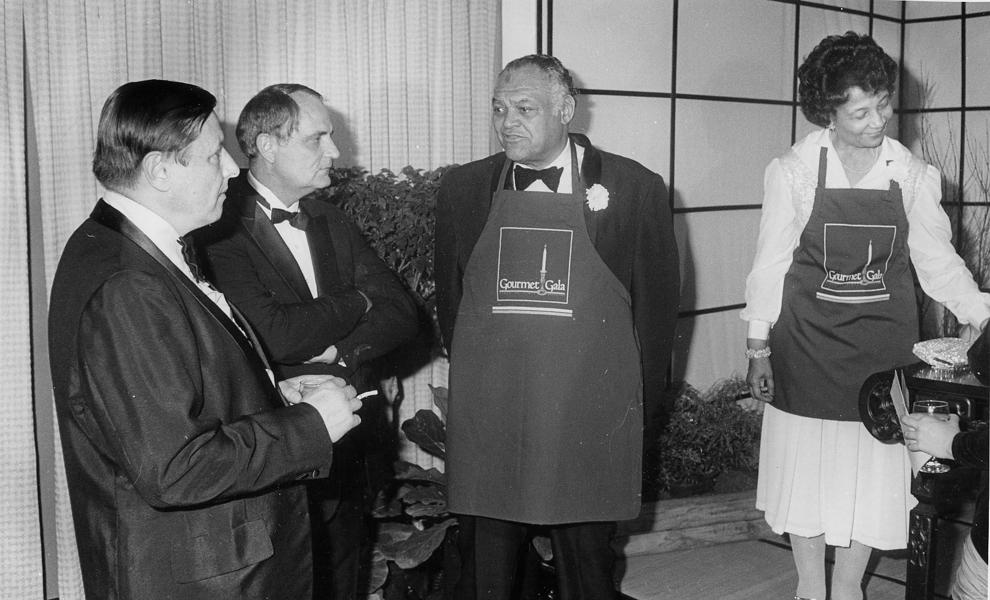 00 CLARA GAINES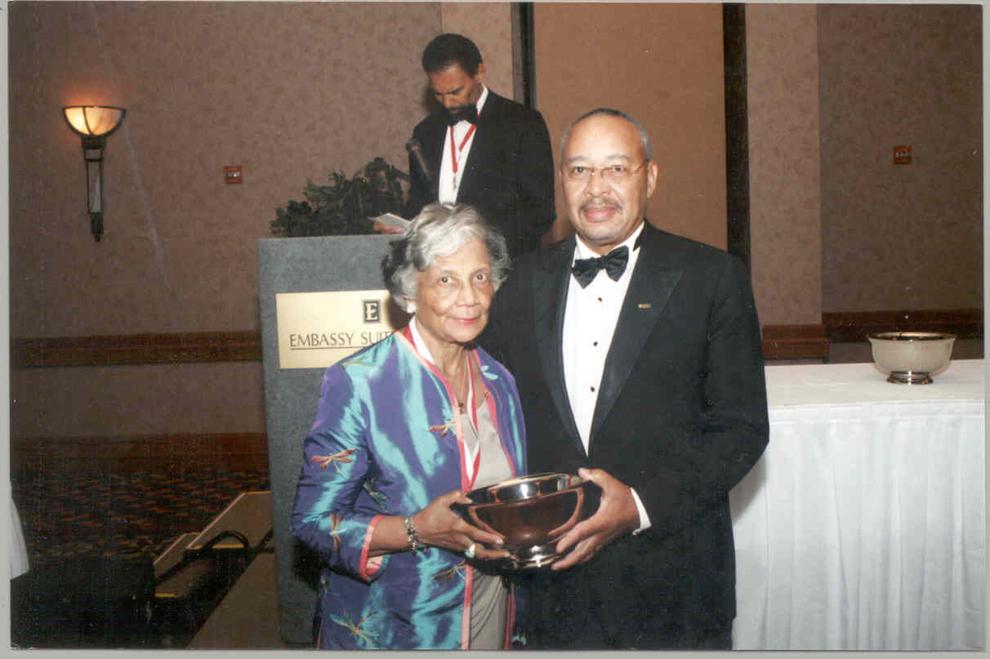 CLARENCE GAINES
CLARA GAINES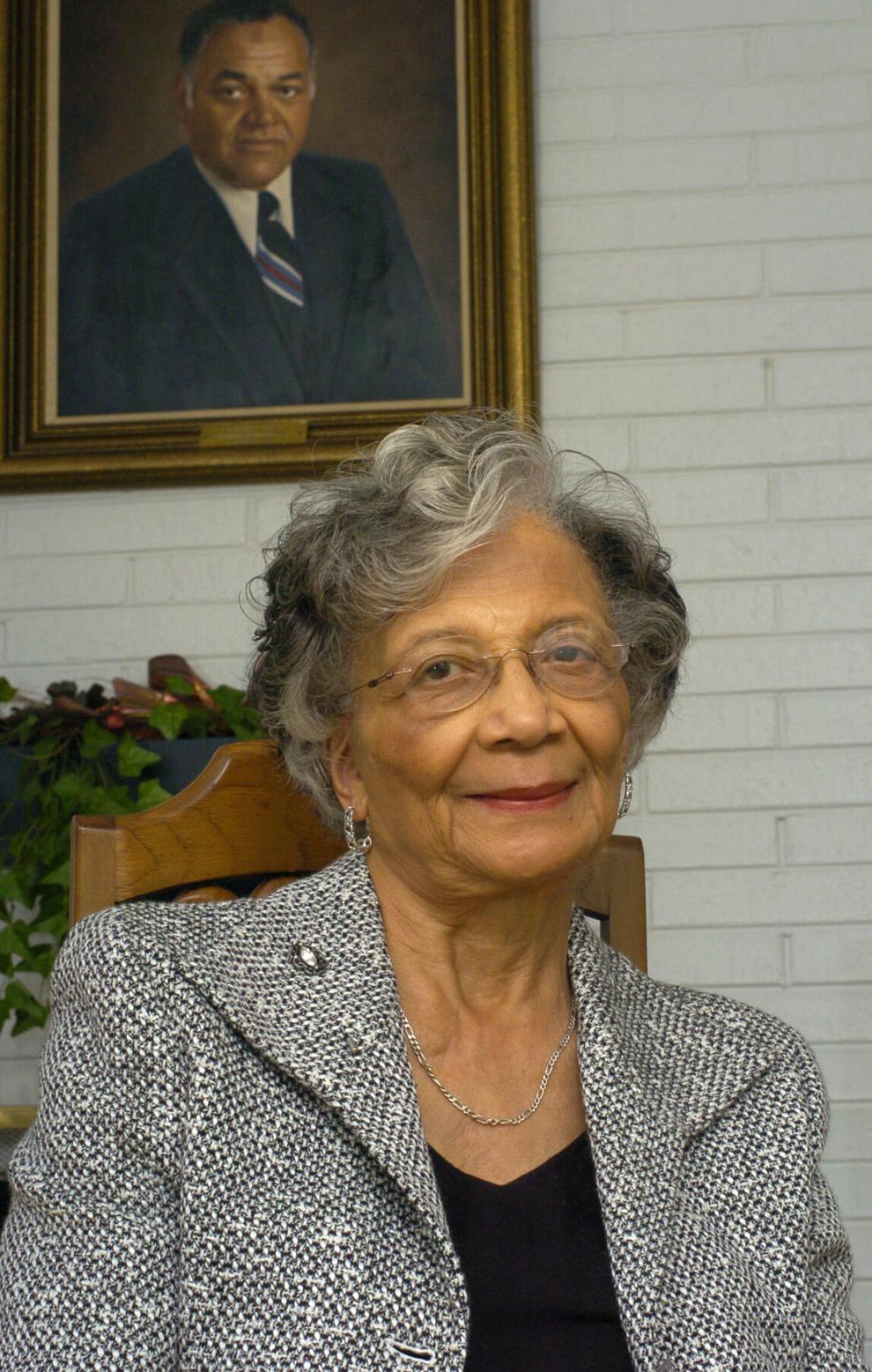 WSSU Alumni Game.JPG
WSJ_0331_Gaines_CAR3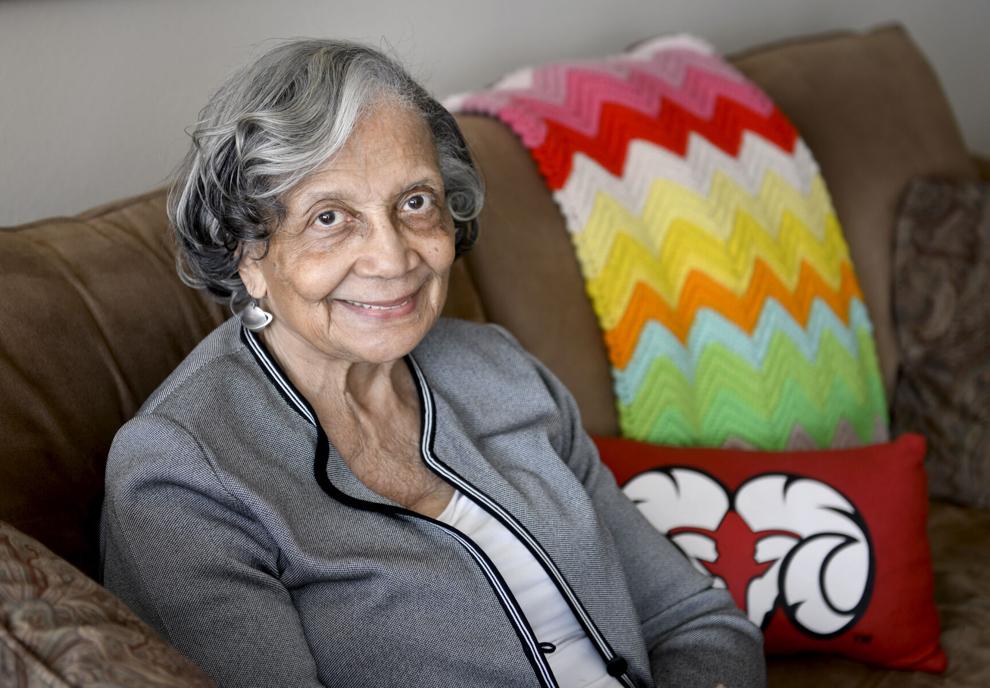 WSJ_0331_Gaines_CAR4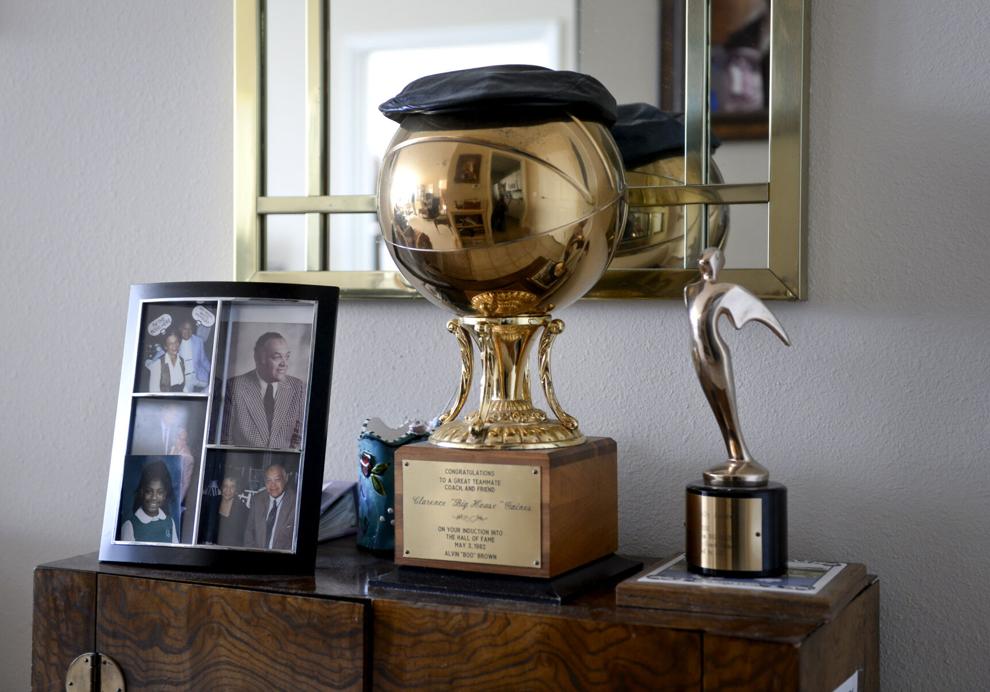 WSJ_0331_Gaines_CAR2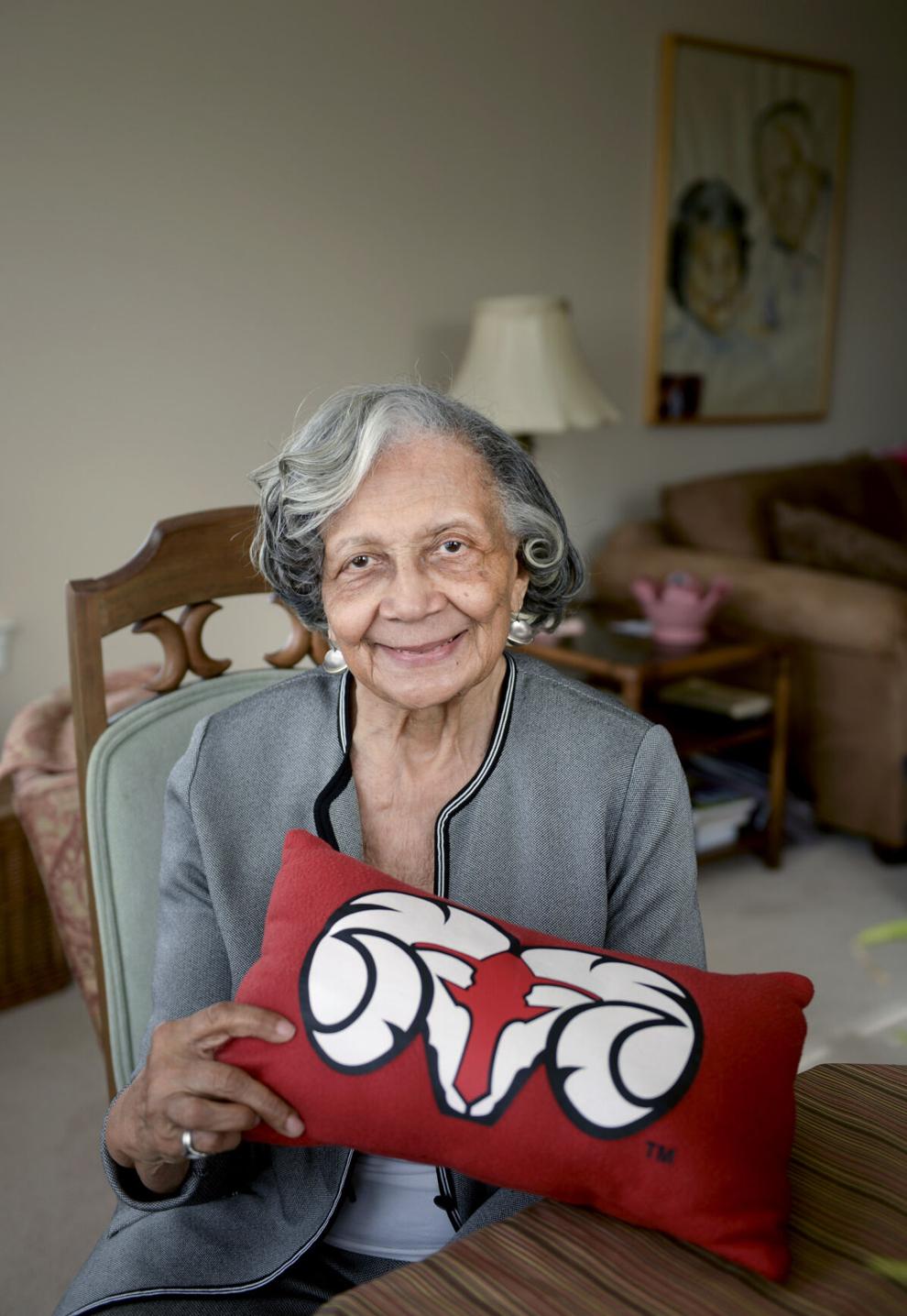 Bighouse & Clara Gaines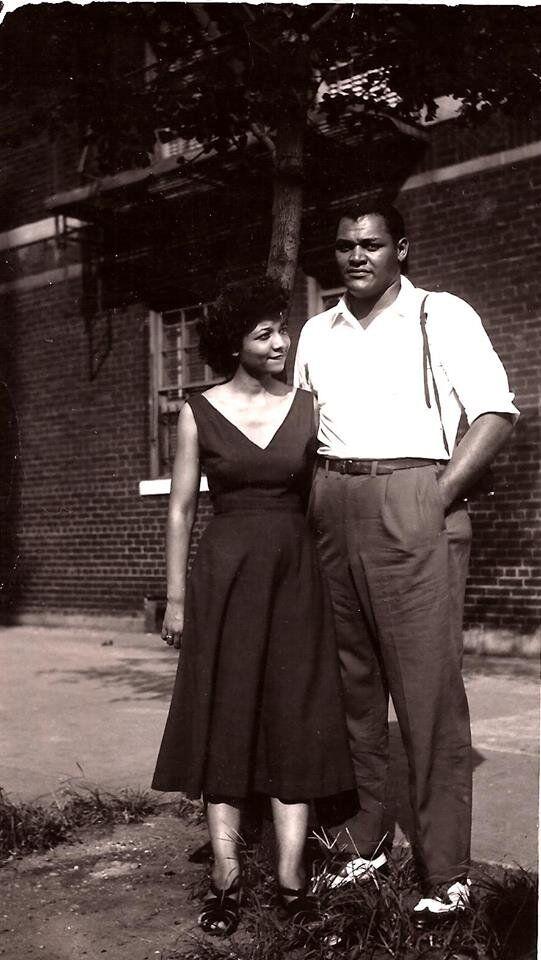 20170205w_spt_wssubreakfast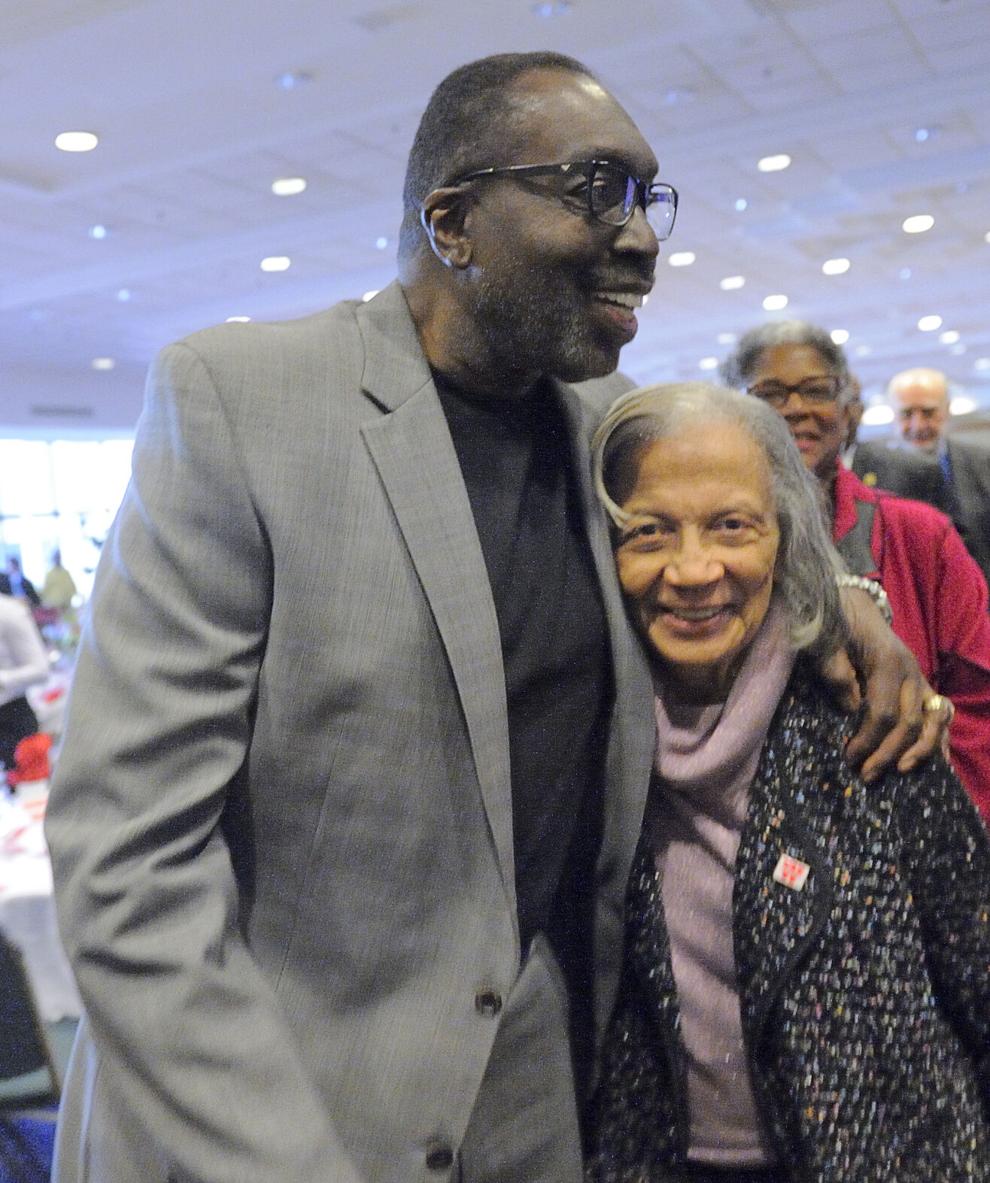 5d9b3326682a6.jpg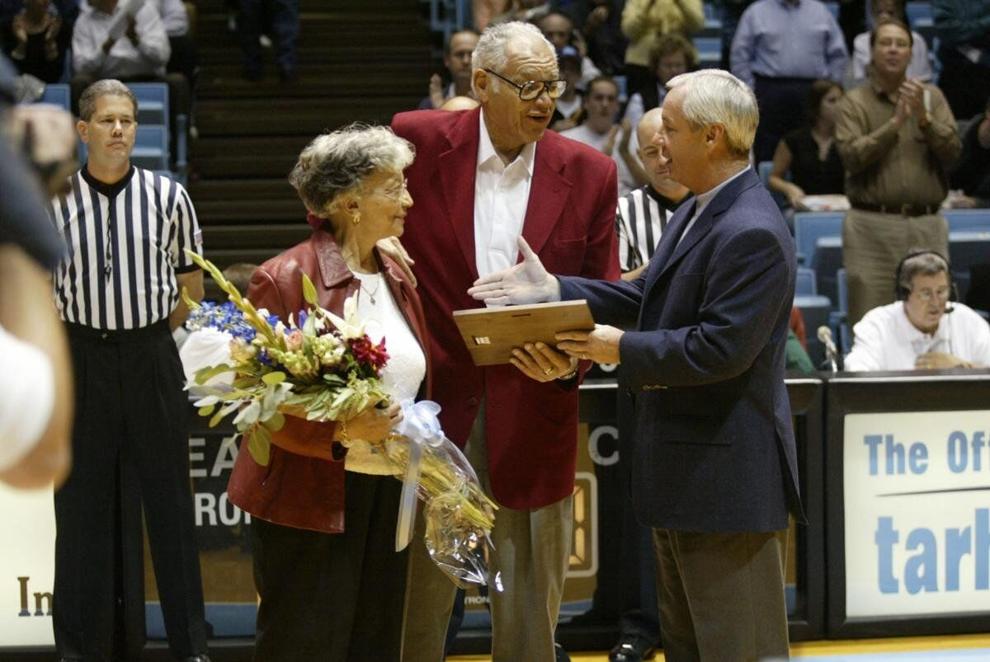 HIDE VERTICAL GALLERY ASSET TITLES