Clarence Gaines Jr. doesn't show off his six NBA championship rings often, but when he does, all he can do is smile at the memories.
Gaines, a Winston-Salem native and son of the legendary Clarence "Big House" Gaines, was a scout for the Chicago Bulls during one of the best runs in the history of the league in the 1990s. Memories of those Michael Jordan-led teams have come flooding back for Gaines thanks to "The Last Dance," the 10-part documentary that has been airing on ESPN the last four Sunday nights.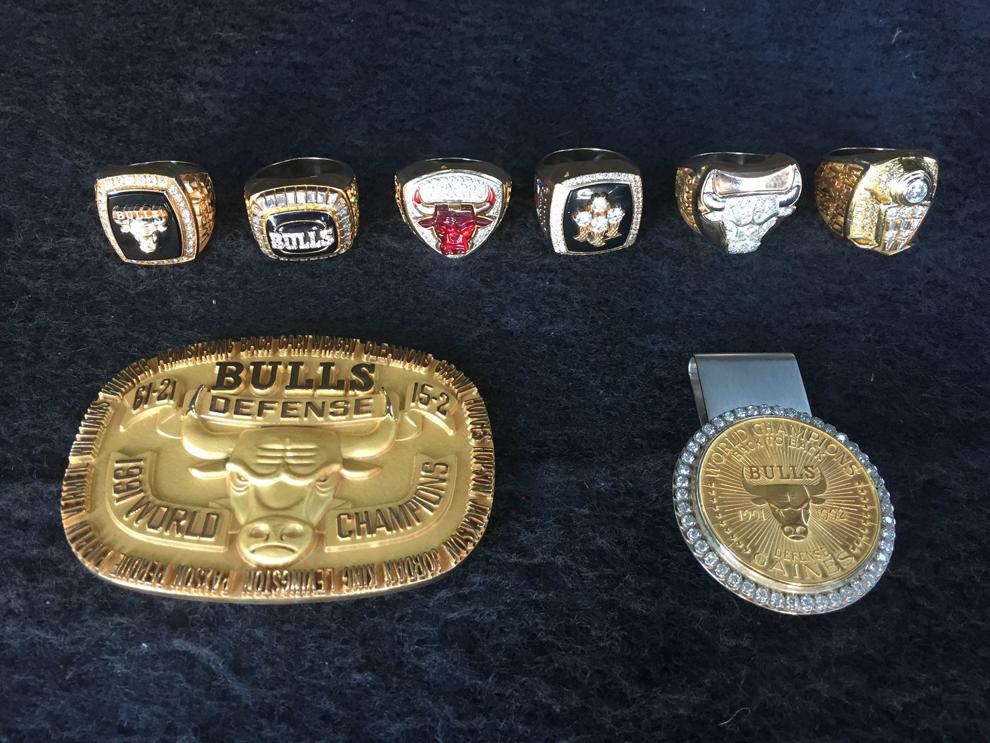 Gaines, 61, who lives in Los Angeles, has been glued to his TV set watching like most everybody else during the COVID-19 pandemic.
"It's fun to see it and I've been impressed on how it has touched on so many of the storylines," said Gaines, who can't remember a time when he wasn't around basketball thanks to his father's historic 47-year run at WSSU with 828 wins and a Division II national championship in 1967.
Gaines, who played football at William & Mary and earned a master's degree in business at North Carolina, worked for the Bulls and general manager Jerry Krause from 1989 until 2000.
Krause, who was at odds with Jordan, Scottie Pippen and Coach Phil Jackson during most of "The Last Dance", is one of the key storylines in the documentary's focus on the Bulls' last championship season of 1997-98. Krause hired Gaines, and the two worked closely.
"What stands out is the collective excellence it had obviously led by Michael Jordan," Gaines said of the series. "From the top to bottom with Jerry Reinsdorf becoming the majority owner, he started to change the course of that franchise. And Jerry Krause had a vision for the franchise. ... But when you have Michael Jordan as that one key asset, it really helps."
Krause, who died at age 77 in March 2017, had a previous stint with the Bulls under other owners but was fired, according to Gaines.
"He was with them in the 1960s when Pat Williams was there," Gaines said about Krause's first time working with the Bulls.
Gaines says that Krause coming back to a franchise from where he was fired before isn't a surprise.
"It kind of defines him to a degree because he didn't give up on himself," Gaines said. "And this goes back to the vision that Reinsdorf had because Jerry (Krause) hires Tex Winter, who had the most creative mind when it came to basketball."
Krause's early moves
Gaines says that Winter's influence on the Bulls came with the Triangle offense, which Jackson loved because of the ball movement.
"Tex was hired as that older assistant and implemented the Triangle offense, but it took a few coaches to work it all out," Gaines said. "And then when Phil Jackson was hired (as head coach in 1989 after being an assistant with the Bulls), he and Tex really were like a father-son duo. And Phil was always looking for that system and Tex gave him this and perfected it."
Krause's history in basketball goes back to the 1960s as a scout for the Baltimore Bullets. Krause saw WSSU's Earl "The Pearl" Monroe play during his sophomore season in 1965 in the NAIA Tournament and got to know Big House Gaines.
Two years later after Monroe led the Rams to the NCAA Division II national championship, the Bullets drafted Monroe in the first round.
Krause stayed in contact with Big House Gaines through the years. Gaines Jr. remembers a phone call to his dad from Krause in 1985.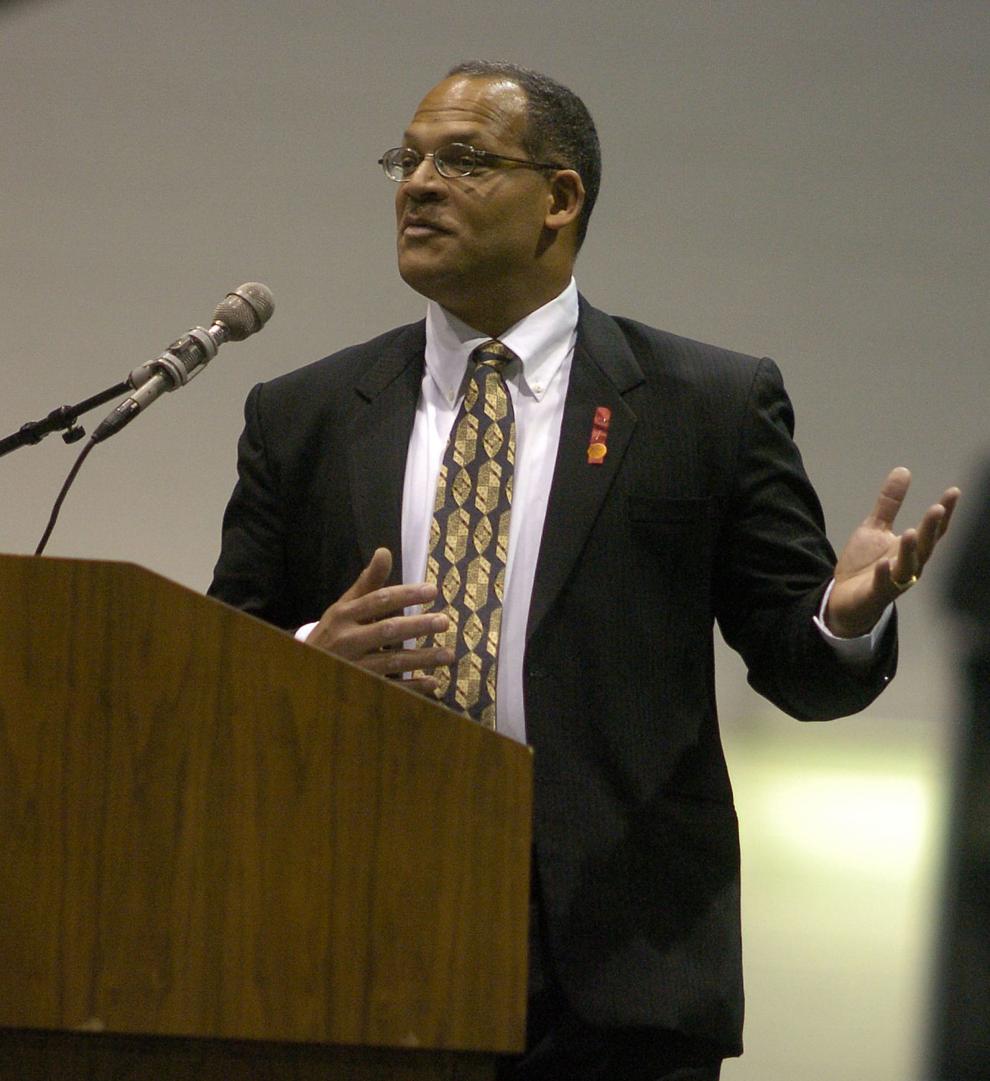 "I'm in the (hotel) room with my dad at the Final Four, and Jerry Krause calls and tells my dad he's getting back in the game and is now a scout with the Bulls," Gaines said. "And Jerry asks my dad is there anybody in the conference (CIAA) that might be worth looking at with the draft coming up. And my dad mentions Charles Oakley of Virginia Union."
The Bulls did drafted Oakley in the first round in 1985 but traded him three years later to the Knicks for center Bill Cartwright, a key player in the Bulls' first three-peat of 1991-93.
Gaines meets Krause
Gaines remembers first meeting Krause a year later at the CIAA Tournament. Krause came to scout but went through Big House to get tickets.
"So I was in charge of getting the tickets to Jerry, so I met him and we had a good conversation about a lot of things," Gaines said.
Then two years later, Gaines got a call from Krause asking him about becoming a part-time scout with the Bulls. Gaines agreed even though he wasn't getting paid beyond expenses.
"He didn't pay me anything, but what he was doing was seeing if I had that scouting acumen to do the job, and I guess I passed the test because he eventually hired me full time," Gaines said.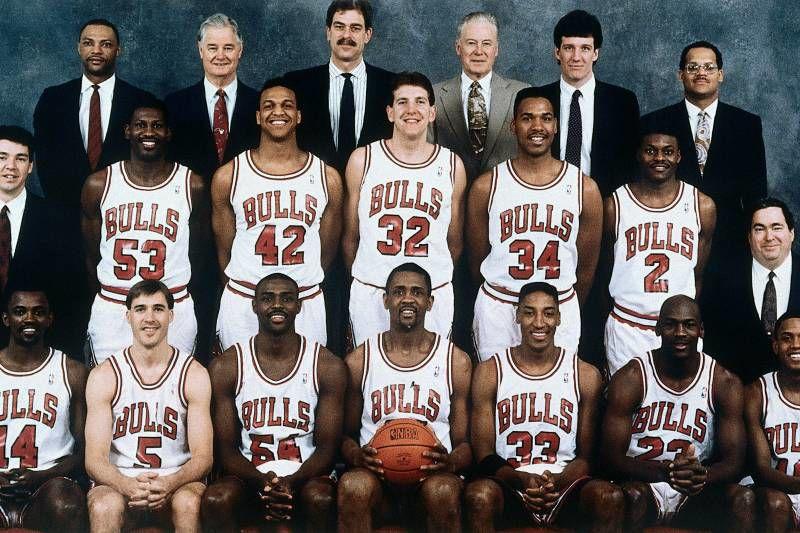 Gaines also forged a relationship with Jackson, who would later hire Gaines as a scout with the Knicks. Gaines also worked for four seasons in New York and became a vice president for the Knicks.
Price of winning
The Bulls would be broken up after the 1997-98 season, not given a chance for a fourth straight title or a seventh overall.
"I'm not surprised," Gaines said. "After the second championship, we are all sitting in a room with Reinsdorf, Krause and everybody from the front office was there. And we are making a decision basically if we are going to keep it all together and go for the three-peat. And finally that night we decided we were going to do it. ... Jerry Krause made it clear that even if Phil went 82-0, he wasn't going to be back as coach."
The obvious focal point of "The Last Dance" is Jordan, a former star at North Carolina who is considered by many to be the best that ever played.
When Gaines was a student at North Carolina from 1980 to 1982, he got to know Jordan a little bit.
"I lived in Granville Towers thanks to my dad giving a call to Bill Guthridge, who helped arrange for me to live there," Gaines said. "Then I ended up meeting the players and becoming friends with some of them."
Gaines remembers a conversation with Jimmy Black, the point guard on Carolina's 1982 NCAA championship team, when Jordan made an official visit as a high school student.
"Jimmy Black tells me we had this real cocky recruit come in," Gaines said. "And guess who that recruit was? It was Michael Jordan."
Gaines saw Jordan play for the first time in 1981 in the Tar Heels' home opener at Carmichael Auditorium.
"They were playing a very good Tulsa team coached by Nolan Richardson," Gaines said of a 78-70 win over the Golden Hurricane. "And the first time I laid eyes on Michael, you knew there was something special about him. I was also blessed to be at the championship game in New Orleans and saw the shot."
Gaines couldn't help but recall maybe the most gripping moment of the entire series when Jordan talked about the price of winning. It brought Jordan to tears where he had to tell the director to cut.
"There really is a cost of winning and he paid the price for it, but we all benefited from that," Gaines said. "And his team around him drew forth from that type of energy that he brought every day."
Influence of his parents
Gaines, who has has written about basketball on his blog at cgscoutperspective.blogspot.com, says his mother, Clara, 95, and his father, who died in April 2005, always stressed education while growing up. Gaines said neither wanted him to go into coaching.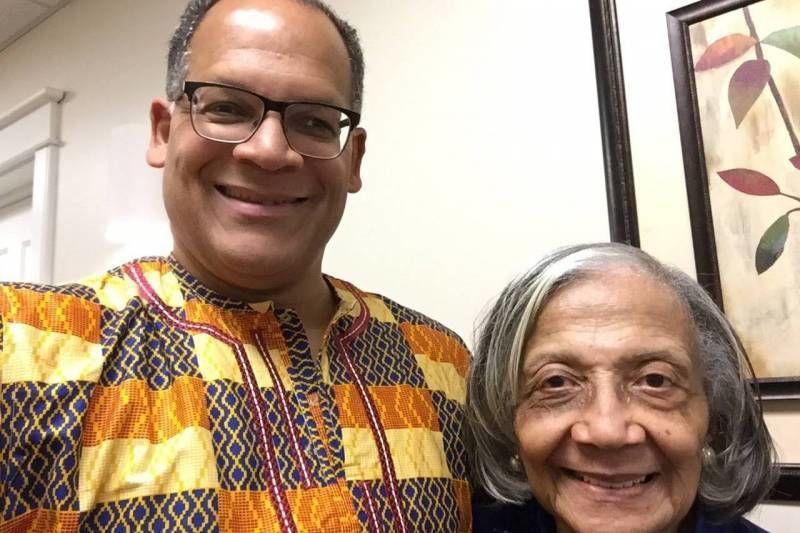 "I was obviously brought up in a basketball environment," Gaines said. "I was a punching bag for (WSSU) players because they would use me to get back at my dad if things weren't going well. But those were love taps. I learned a lot being around that atmosphere and being around the NCAA Tournaments and those legendary coaches like John McLendon, who was a great friend to my dad."
Gaines was quite comfortable in the business world after he graduated from North Carolina, but Krause saw something in him and it worked out.
"I was blessed to be able to make that transition from the business world to basketball," Gaines said, "and basketball has always been a passion of mine."
(336) 727-4081
@johndellWSJ