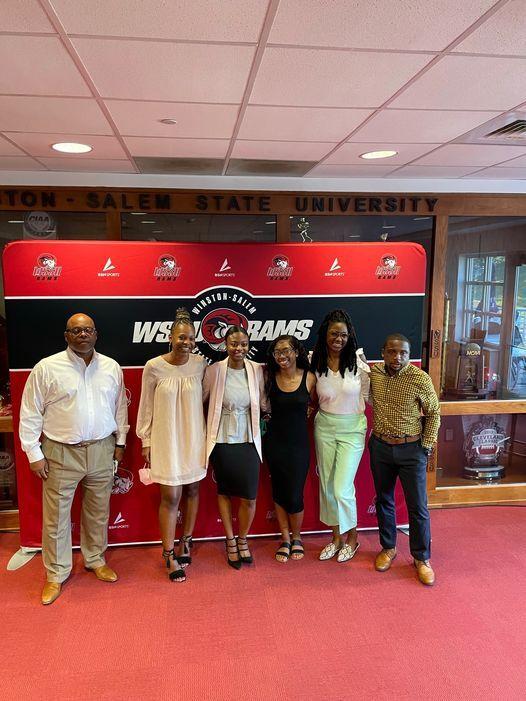 He only played one season of football at Winston-Salem State, but Bryce Sherman remembers it well.
Sherman, who was honored last week by being named to the Winston-Salem/Forsyth County Sports Hall of Fame for 2020, was a key member on the memorable 2012 Rams that went 14-1 and lost in the Division II championship game.
Sherman, 31, is part of a six-person class, which is sponsored by the Winston-Salem Sportsman Club.
"I'm honored, and when they called to tell me and I got the letter saying I was in, I would have never dreamed this growing up," said the 5-foot-7 Carver graduate and Winston-Salem native who still weighs about the same as he did during in his playing days.
What set Sherman apart was his speed, because his first love was track. Football just sort of happened. He was a two-sport star at Carver for his final three years there before signing a track scholarship at South Carolina after graduating from Carver in 2008.
He was also being recruited for football while at Carver by Steve Spurrier, then the coach of the Gamecocks.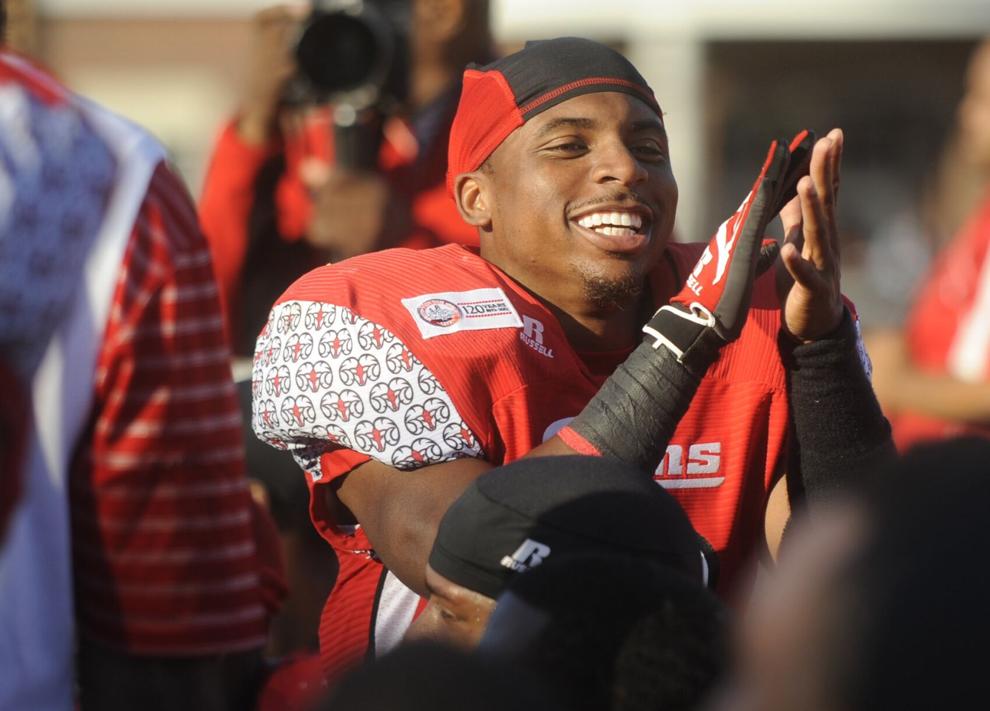 "Coach Spurrier said he didn't have a scholarship for me so I went to South Carolina for track, but after my freshmen year, they ended up finding a scholarship for me so I played football for three years there," said Sherman, who also ran track for four years at South Carolina.
Coach Connell Maynor of the Rams was looking for some veteran help and got in touch with Sherman after his graduation from South Carolina.
"Coach Maynor knew I had one more year of eligibility in football so I started work toward my masters there at WSSU," Sherman said. "He wanted me to come be part of the puzzle his was putting together."
That puzzle resulted in the best season in school and CIAA history, with the 14-1 record, and the loss to Valdosta State in the national championship game in Florence, Alabama.
"It's still fresh in my memory, but we had gone undefeated all season and then just come up short in that championship game," Sherman said. "It was just a blessing to get to play my last season of football in my hometown."
He was one of the top sprinters in the state during high school, winning the state championship in the 50, 100 and 200 in his junior season. He also led the city with more than 1,700 yards rushing that fall as a running back.
He was also part of numerous state championships in several relays in both indoor and outdoor.
In his one season at WSSU he was the third-leading rusher with 327 yards on 59 carries (5.5 yards a carry) and scored two touchdowns. He also had seven catches and returned 11 kickoffs for 286 yards for an average of 25 yards a return.
Sherman works for the city's recreation department, and loves working with children.
"Right now I'm an athletics supervisor and oversee all the youth and teen sports throughout the city," Sherman said. "I love working with the kids and it's my passion to do that and be able to work in the sports field."
As for the children asking Sherman to race, he smiled.
"I still got a little speed left," he said.
The Winston-Salem Sportsman Club, which also sponsors the Mary Garber Holiday Classic around Thanksgiving, is taking nominations for the hall of fame for the 2021 class. For more information go to club's web site.