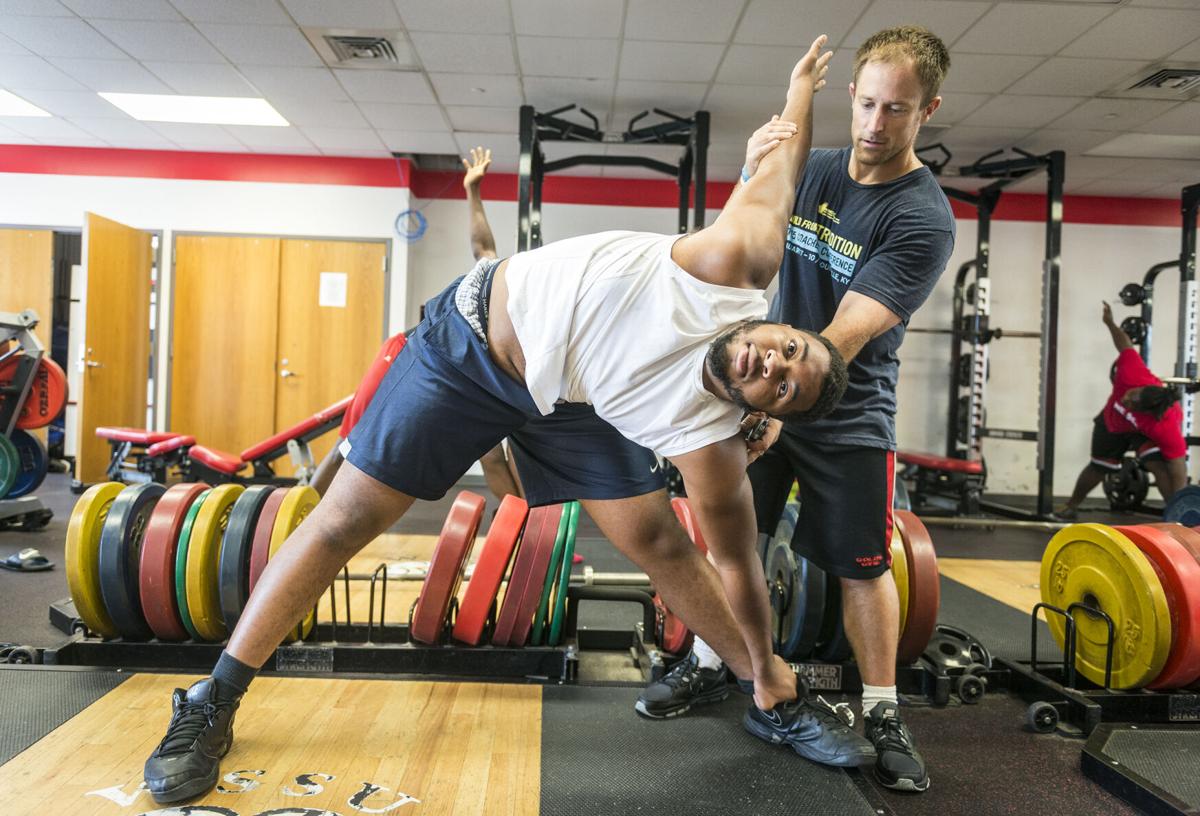 Marc Heinecke, the strength and conditioning coach for Winston-Salem State for the last eight years, has been relieved of his duties.
Heinecke, 40, had by himself handled strength and conditioning for all of the teams and athletes at WSSU since spring 2012.
Heinecke wrote in an email that Etienne Thomas, WSSU's athletics director, gave him the news Monday.
"She just said she wanted to go in a different direction," Heinecke wrote.
Thomas did not return a message seeking comment.
"She has made the choice to go in a different direction with that position," Haley N. Gingles, WSSU's director of communications and media relations, wrote in an email. "No one else has been terminated at this time (in the athletics department)."
WSSU has shut down its fall sports because of COVID-19, so no practices or workouts are scheduled. WSSU's freshman class of nearly 1,000 students is on campus, and the remainder of students will report next week.
Before being hired by Bill Hayes, the former WSSU AD, Heinecke spent two years at Texas A&M-Kingsville and five years at Maryland, where he was an assistant strength coach.
One of Heinecke's former interns, Michael Bloomfield, said losing Heinecke's knowledge is a big blow for athletics. Bloomfield was an All-CIAA defensive lineman for the Rams before helping Heinecke one semester as an intern.
Bloomfield, who played at WSSU from 2013 through 2016, tried out with the Oakland Raiders.
"Coach was a significant part to how I became such a dominant player during my five years at Winston-Salem State," Bloomfield said.
Bloomfield, a health and physical education teacher and an assistant football coach at Vance High School in Charlotte, became a state champion weightlifter after giving the NFL a shot. 
"Marc Heinecke's best qualities are accountability, coaching ability, effort and leadership," Bloomfield said. "I was considered undersized at the defensive end position, but with my effort combined with Coach Heinecke's knowledge of the body, we would be able to beat the odds."
Bloomfield was twice an All-CIAA performer. He led the Rams with 69 tackles as a senior, earning HBCU and Division II All-America and making second team Super Region I.
"I don't believe I would have had those opportunities if it was not for him," Bloomfield said. "I owe my college career to him. WSSU has lost one of the greatest men and most valuable parts of the athletic department."
(336) 727-4081
@johndellWSJ