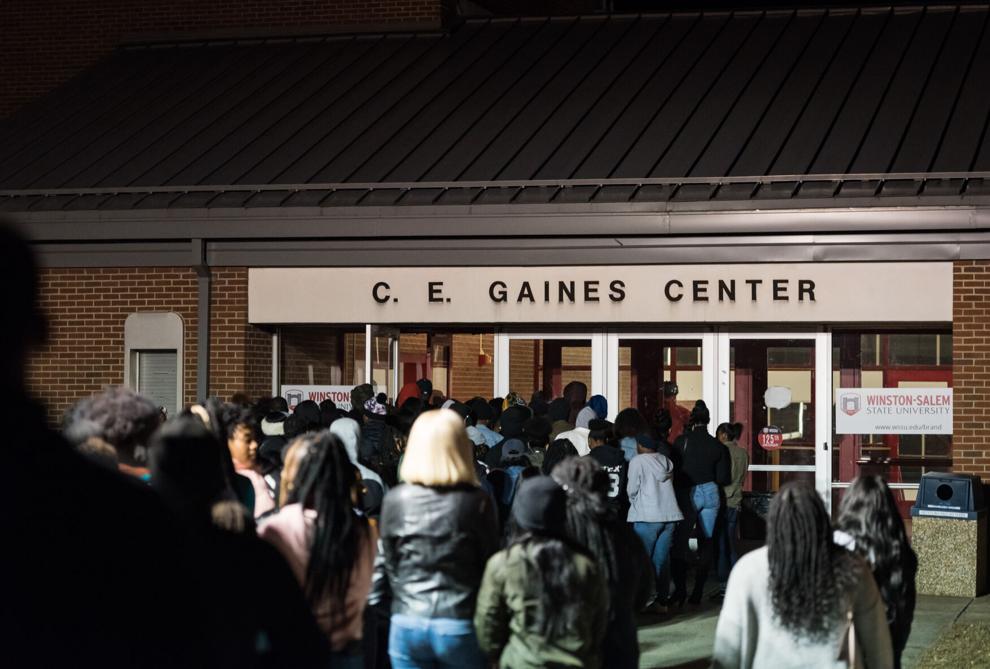 The historic Gaines Center with no spectators for basketball games this season at Winston-Salem State will be a strange sight.
But that's the reality as WSSU continues to prepare for some sort of a season during the COVID-19 pandemic.
The old building that opened in 1978 that still has no air-conditioning sits right in the middle of campus and is one of the toughest places to play in the CIAA. But that's only when the students turn out in full force, usually around 3,000 crammed into the arena named for the legendary Clarence "Big House" Gaines.
What makes such a great atmosphere is the Red Sea of Sound bouncing its sound off the walls, making it impossible to hear the person next to you.
All of that will be missing because of the global pandemic that is not showing any signs of slowing.
"We will have no fans," said Etienne Thomas, WSSU's athletics director. "And that will be hard, but when you look at the numbers (of cases) and how this virus isn't slowing down it's the only way to go."
Thomas said the entire CIAA basketball season would have no fans at games. Parents of players would be the first allowed to attend games.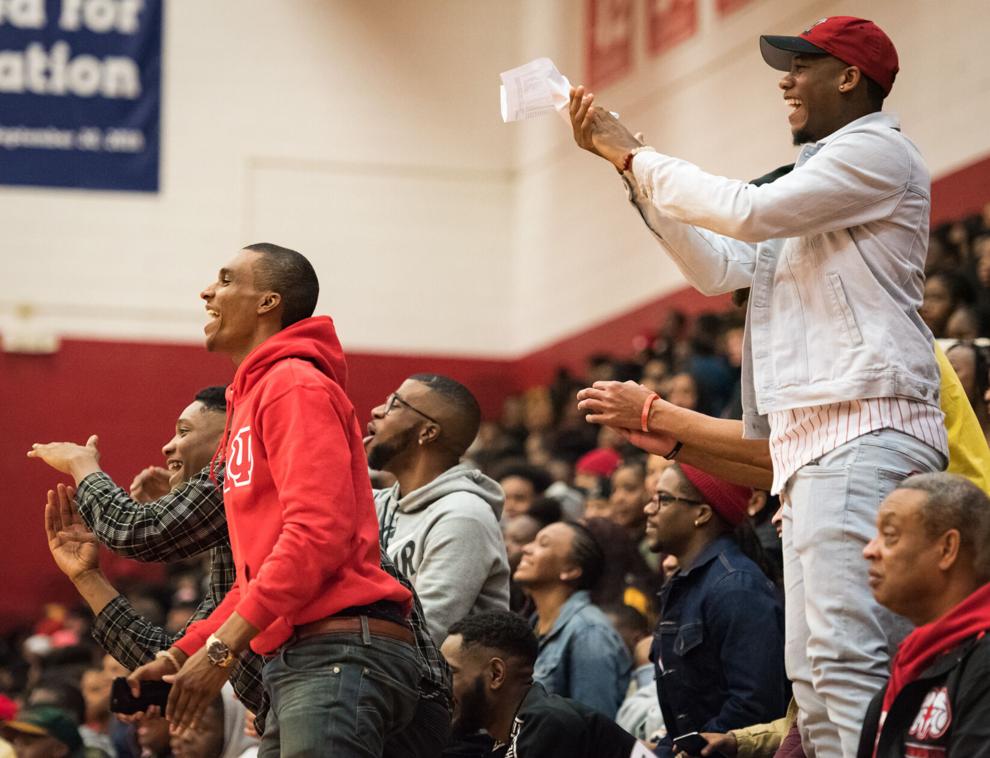 "Right now, we aren't even allowing parents in, but what we want to do is make the fan experience work in a virtual way," Thomas said.
The WSSU women's and men's teams have non-conference games lined up in December, but the school hasn't released a schedule because of the uncertainty.
Thomas said both teams are scheduled to play at Virginia Union on Jan. 9 in their CIAA openers.
Clyde Doughty, Bowie State's athletics director and president of the CIAA Athletics Directors Association, said the no-fans decision is a safety issue driven by the science of the virus.
"We have done so much just to be able to play these games and get them on the schedule and to play them in a safe manor," Doughty said. "The science and the data points in this direction, so not having fans at the games will be strange especially since a lot of the schools have small gyms.
"If we allowed fans in, we just aren't equipped to monitor the social distancing and everything it takes to keep folks apart. It just doesn't make sense to take the chance of having fans at our games."
The Rams men will be trying to repeat as conference champions. The last time the Rams repeated as champions was 20 years ago. Coach Rick Duckett won CIAA titles in 1999 and 2000.
Men's coach Cleo Hill Jr. said just after his team began practice that he didn't want to think about playing games at the Gaines Center without fans. He spoke last season about fan support at home, where spectators would be turned away at the door after the Gaines Center filled.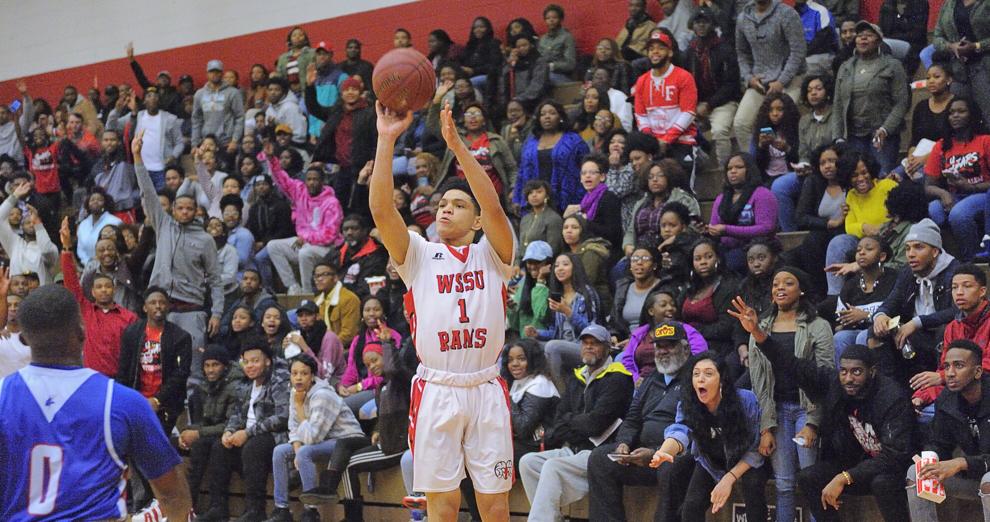 "I don't want to think about it," Hill said this month. "I guess we got a sample of watching what basketball looks like in the NBA bubble with limited or no fans. The NBA did a great job with the atmosphere. We just have to see how it goes."
Steve Joyner Sr., the athletics director and legendary basketball coach of the Johnson C. Smith men, says all of the coaches at his school will wear masks during games.
"That's the plan," said Joyner, a Winston-Salem native and CIAA Hall of Fame member whose teams are 572-374 in 33 seasons with three CIAA titles.
"We're not sure how all of this is going to play out," Joyner said. "As you can see all over the country this thing is changing our way of life. There are a lot of unknowns that we probably haven't even thought about yet."
WSSU women's coach L'Tona Lamonte said she was preparing her team to play in front of no fans.
"It will be different without fans, but I think with how the numbers have been going it's the only way to stay safe," Lamonte said. "It will feel strange, but from what we've seen in other sports the games are being played, so that's a plus."
Lamonte said the goal is to create a bubble for both the men's and women's basketball teams. Students are taking exams this week and will be finished for the semester next week. 
The spring semester doesn't start until February, giving both teams a chance to stay COVID-19 free with plenty of testing scheduled. Men's and women's players have been tested three times per week.
"It will be our own bubble, and I will say that John Lavender (head athletics trainer) and his staff are doing a great job in setting up our protocols and making sure everything is going smooth," Lamonte said.
Cases at WSSU have been relatively low, according to the campus' COVID-19 dashboard. Since August when in-person classes started at WSSU there have been just 115 confirmed cases for students or employees.
That's a far cry from the recent COVID-19 surge in Forsyth County. As of Tuesday the county reached a record-high of hospitalizations from COVID-19 with 1,501, and there have been 13 deaths over the last four days, according to DHHS.
"Our dashboard is accurate and we've been doing a good job on our campus," Thomas said.
1952-53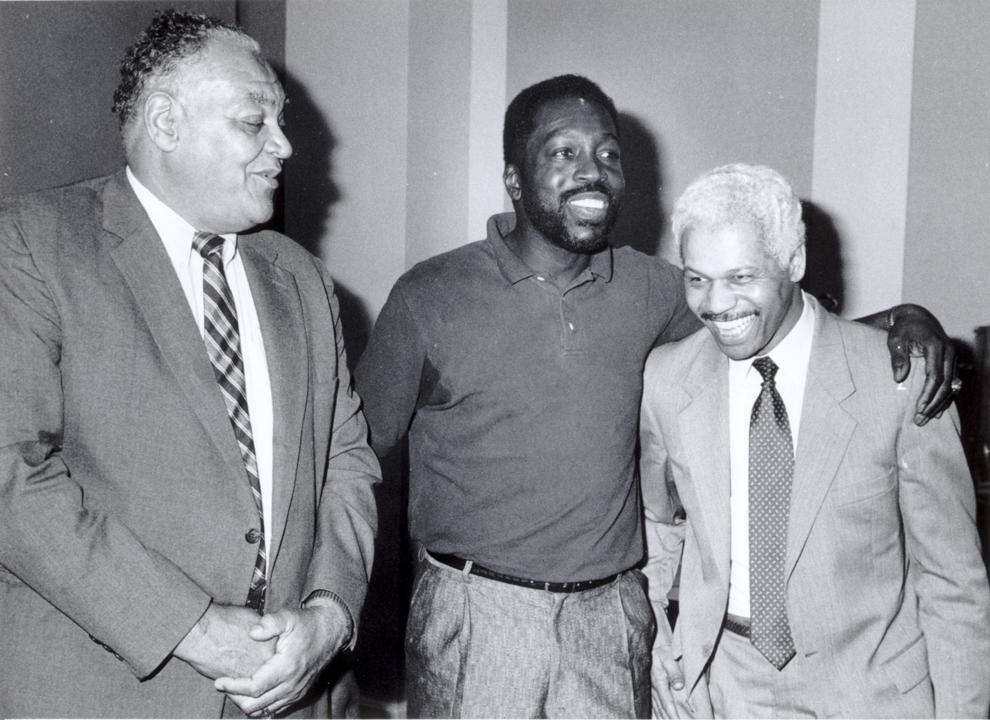 Tournament site: McDougald Gym, Durham
Most outstanding player: Clarence Banks, St. Aug's
Most outstanding coach: Roy Moore, St. Aug's
The highlights: Big House Gaines won his first CIAA title as the Rams went 26-5 with players such as John Whitley, Clarence "Jeep" Jones, Marshall Emery and Willis Johnson. The Rams went 15-4 in CIAA play. Johnson, a 6-foot-7 center, was one of Gaines' first big-time recruits who came from New York City and averaged 16.2 points per game. Emery was also a track star, but he later became a basketball coach at Howard and Delaware State.
1956-57
Tournament site: McDougald Gym, Durham
Most outstanding player: Wilford John, WSSU
Most outstanding coach: Shelton Matthews, Virginia State
The highlights: Thanks to Wilford John, an outstanding scorer, and superstar Jack DeFares, the Rams won their second title by beating Virginia State 48-42 in the championship game. John is the sixth-leading scorer in school history with 1,808 points. The Rams went on to beat Grambling before their season ended in a 100-80 loss to Tennessee State. DeFares, also from New York City, earned first-team All-CIAA in 1955, '56 and '57.
1959-60
Tournament site: Greensboro Coliseum
Most outstanding player: Cleo Hill, WSSU
Most outstanding coach: Big House Gaines, WSSU
The highlights: For the first time Gaines was voted the most outstanding coach. Hill, a junior, led a team that finished 19-5. What made the tournament title special was it was won not far from WSSU's campus. Hill left WSSU after the 1961 season as the all-time leading scorer with 2,488 points and having averaged 25 points per game in his career.
1960-61
Tournament site: War Memorial Coliseum, Winston-Salem
Most outstanding player: Cleo Hill, WSSU
Most outstanding coach: Big House Gaines, WSSU
The highlights: The Rams were even better the next season as they repeated as CIAA champions. The Rams went 26-5 and topped 100 points four times without benefit of a three-point line. The Rams didn't stop after the CIAA championship, winning twice in the NAIA Tournament for the first time in school history.
1962-63
Tournament site: War Memorial Coliseum, Winston-Salem
Most outstanding player: Teddy Blunt, WSSU
Most outstanding coach: Big House Gaines, WSSU
The highlights: The Cleo Hill Era was a bridge to the Teddy Blunt Era as the Rams won another title, again in Winston-Salem. Blunt, maybe the most underrated of the superstars Gaines coached, led the Rams to a 23-7 record. The Rams beat Virginia State in the championship game 75-68 in overtime, but lost to Transylvania in the NAIA Tournament's first round. Blunt was an All-CIAA performer for three seasons and was also an NAIA All-America in his senior season. During Blunt's four seasons as a starter, the Rams went 89-23. "Virginia State had two 6-foot-10 guys and they were the original Twin Towers but we used our quickness pretty well," said Blunt, a City Council member in Wilmington, Del., for 16 years who is still involved in politics and his trying to help friend Joe Biden in his bid to become president. Blunt said the Rams won the tournament in front of more than 8,000 fans. "We played as many as four games at the Coliseum during the season, so that helped us once we got to the CIAA Tournament," Blunt said.
1965-66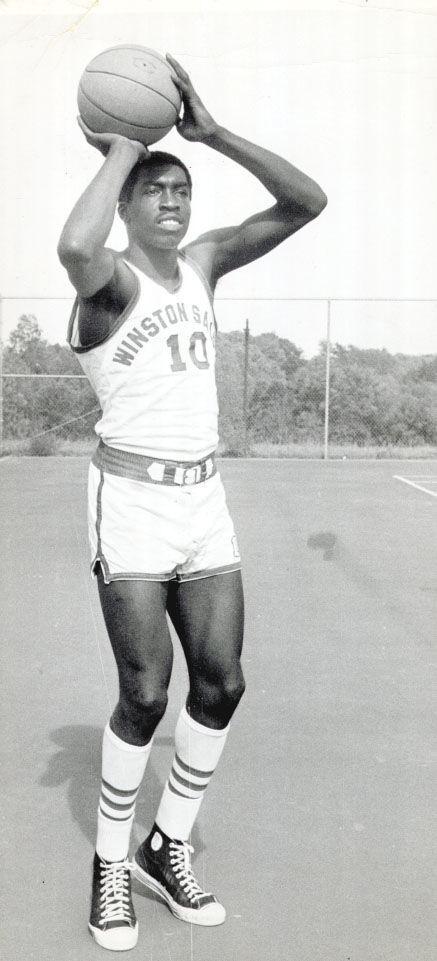 Tournament site: Greensboro Coliseum
Most outstanding player: Earl "The Pearl" Monroe, WSSU
Most outstanding coach: Joseph Thompson, Hampton
The highlights: While the Rams didn't win the title in Monroe's senior season, his junior season was just as good as he averaged 29.8 points. During that 21-5 season, Joe Cunningham was also a big part of the championship run. Cunningham, a senior, was the team captain who would go on to spend seven seasons with the Harlem Globetrotters. Cunningham returned to earn his degree in 1978.
1969-70
Tournament site: Greensboro Coliseum
Most outstanding player: Allen McManus, WSSU
Most outstanding coach: Big House Gaines, WSSU
The highlights: The Rams were a high-scoring team that season as they went 20-8 and scored more than 100 points in nine games. McManus was a two-sport star and is inducted into the school's Hall of Fame in football. He was also All-CIAA in 1969 as a football player. Donald Williams was the leading scorer, averaging 20.6 points, and John Lathan averaged 12.7 rebounds. David Spell led the Rams with 48 percent shooting.
1976-77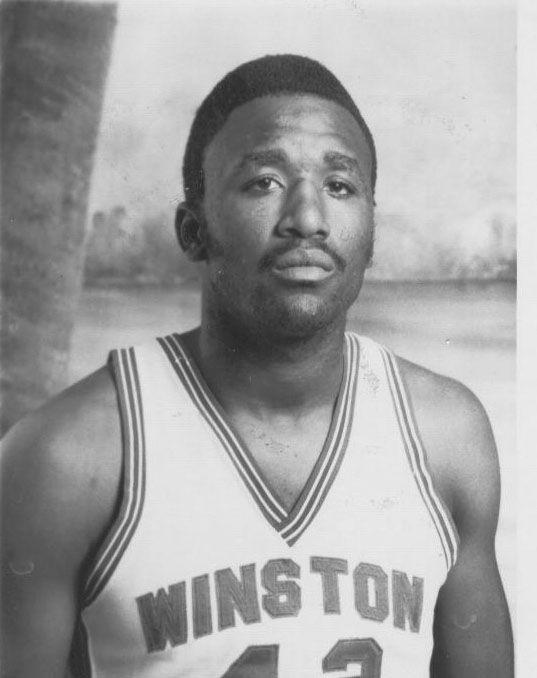 Tournament site: Hampton Coliseum, Hampton, Va.
Most outstanding player: Carlos Terry, WSSU
Most outstanding coach: Charles Christian, Norfolk State
The highlights: Big House Gaines' final title saw Terry lead the way with 24.1 points per game and 9.7 rebounds. Terry, who would play in the NBA for several years before dying in a car accident in March 1989, shot an incredible 54 percent from the field. Terry is third on the school's scoring list with 2,151 points and is the all-time leading rebounder with 1,467. Gaines, who retired in 1993 after 47 years, went 16 more seasons on the WSSU bench but never won another CIAA title. George Gibson, one of the other stars of that team, was a guard was drafted by the Philadelphia 76ers.
1998-99
Tournament site: Joel Coliseum, Winston-Salem
Most outstanding player: Tyrone Thomas, WSSU
Most outstanding coach: Rick Duckett, WSSU
The highlights: In Duckett's first season as coach after taking over for Sam Hanger, he convinced Tyrone Thomas that switching to point guard would benefit the team. Duckett, of course, was right as the Rams were picked to finish last in the preseason poll but won the tournament in Winston-Salem behind the shooting of Larry Patterson, the inside play of Windell Owens and the defensive wizardry of freshman Marcus Best. The lasting image at Joel Coliseum was Gaines ambling down to the WSSU bench to enjoy the final seconds of the first championship won by the Rams without him as a coach. Gaines and Duckett shared a hug, one of the tournament's best moments.
1999-2000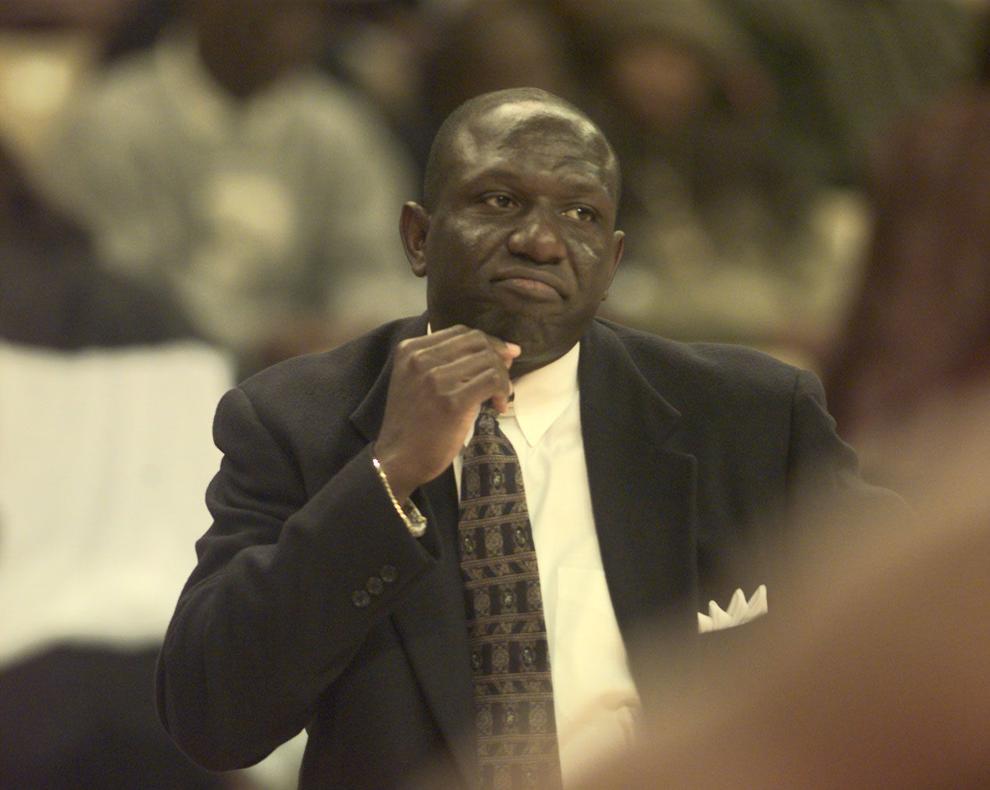 Tournament site: RBC Center, Raleigh
Most outstanding player: Rob Williams, WSSU
Most outstanding coach: Rick Duckett, WSSU
The highlights: The tournament moved from Winston-Salem to Raleigh but the Rams, faced with expectations to defend their title, came through in a big way thanks in large part to transfer Rob Williams. He was a pass-first, shoot-second point guard who loved the atmosphere and the competitiveness the conference offered. Despite losing Tyrone Thomas exhausted eligibility, the Rams went 26-4. Duckett would coach the Rams one more season before leaving with Dave Odom to go to South Carolina as an assistant coach. Duckett's three-year run at WSSU was 73-19. Duckett, who is the associate head coach at Charleston Southern, said: "What was impressive about that second group was the guys that were still there from that first year knew what it took to win. The best thing about that team was they never talked about trying to repeat, they just went out and did their job each and every night."
2011-2012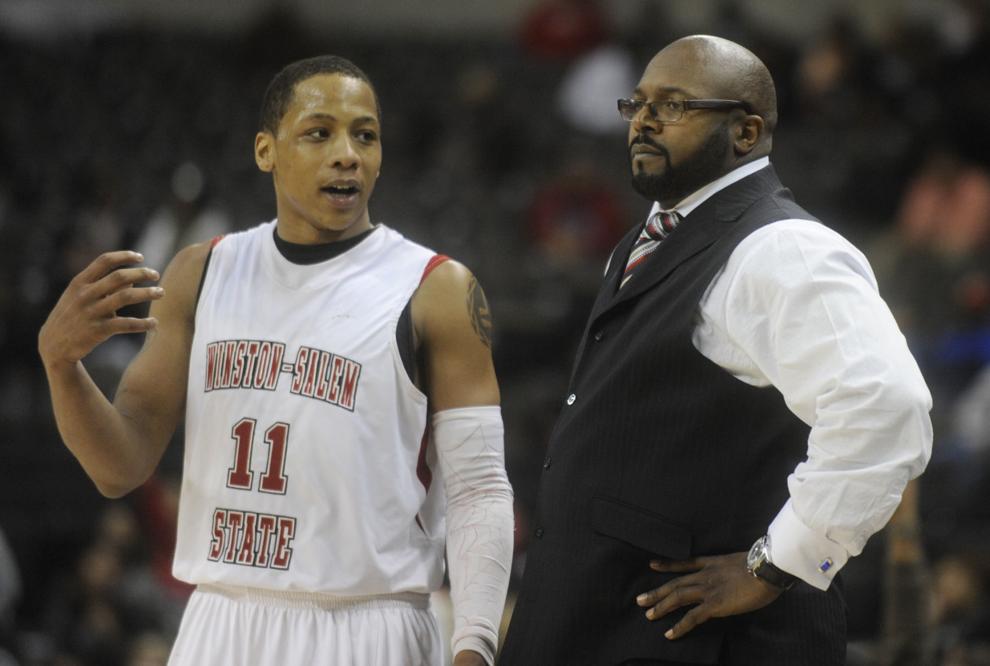 Tournament site: Spectrum Center, Charlotte
Most outstanding player: Justin Glover, WSSU
Most outstanding coach: Bobby Collins, WSSU
The highlights: Bobby Collins, one of two coaches to lead teams to both MEAC and CIAA titles (A&T's Cal Irvin is the other), watched his team heat up in the tournament after losing to Shaw by 25 near the end of the regular season. But the Rams put it all together to beat a ranked Shaw team and its coach at the time, Cleo Hill Jr., in the semifinals. "My biggest memory is Justin Glover's dunk against Shaw," said Collins, who is the associate head coach at South Carolina State. "Nobody was giving us a chance in that Shaw semifinal game, and some of the WSSU fans had sold their tickets to the game." Led by Glover, point guard Marcus Wells and power forward Stephon Platt, the Rams then beat Elizabeth City State in the championship game. What was a true testament to how deep the Rams were that season was they lost the versatile Lamar Monger for the season with a knee injury in their 11th game but they also had freshman WyKevin Bazemore, the league's freshman of the year and one of the best rebounders in school history.