Quarderman Sloan's coming out party for Winston-Salem State played to rave reviews on Saturday.
The party was spoiled thanks to Virginia Union's come-from-behind 16-15 victory in Richmond, Va., but Sloan did just about everything he could to help the Rams win. At 5-8 and about 185 pounds, Sloan had 15 carries for 100 yards, and would have had a lot more yards if he did not slip several times trying to make cuts.
It was Sloan's most action since he arrived in the spring from Murray State, where he played in 2018. Sloan's playing time was limited in six games, and he had 22 carries for 122 yards.
After Saturday's game, he is WSSU's leading rusher with 251 yards on 35 carries, a 7.2 yards-per-carry average. He also leads the Rams' receivers with 17 catches and has one touchdown.
Interim coach Robert Massey has Sloan on the field for kickoff returns as well. Sloan has 192 yards on 10 returns.
In all, Sloan averages 140 all-purpose yards per game and ranks third in the CIAA in that category.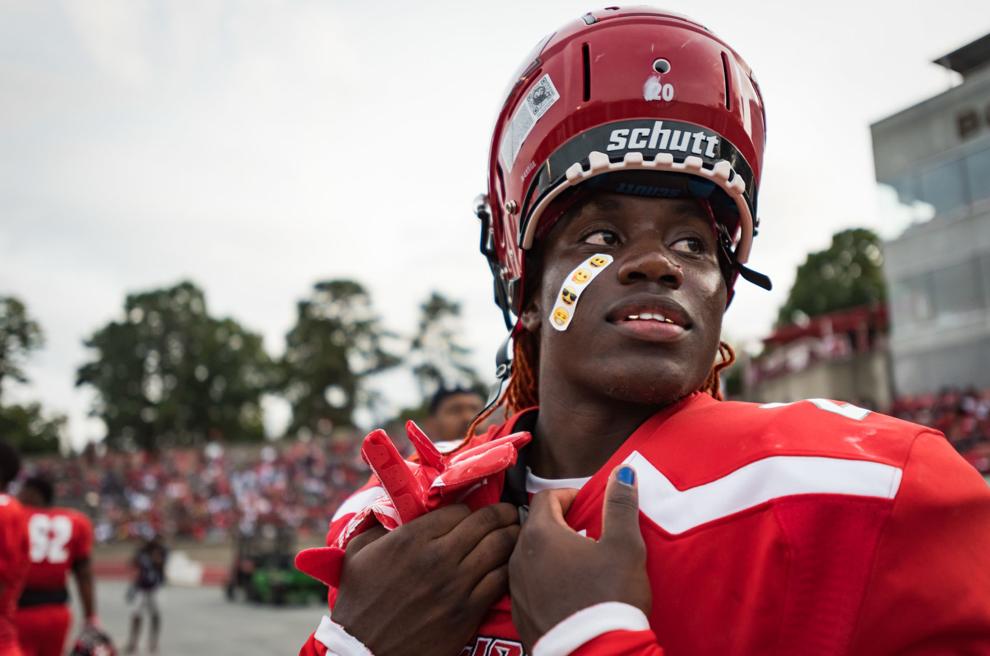 In the spring, he was turning heads at WSSU's practice, but since the Rams didn't have a spring game because of a torrential rainfall the weekend it was scheduled, nobody saw what he could do.
"Yeah, I was hoping we could have had that spring game," he said on Saturday shortly after the Rams lost on a blocked punt and a short field goal.
WSSU has plenty of options at running back with senior Farrell Murchison, who missed all of last season while recovering from testicular cancer, and Yusupha Foster, a graduate transfer from Alabama-Birmingham. But one look at Sloan, especially on Saturday, and there is a feeling that he could get the ball more often.
"He's a dog," quarterback Dominique Graves said. "We expect him to do that every game. When he runs the ball you see his elusiveness and how hard he runs the ball. I think that's what we need, and getting the running game going opens up the pass for us."
Almost as flashy as his game are Sloan's hair and hands. Sloan's finger nails are painted, and his hair is dyed orange. When preseason camp started, his hair was red but it has changed since.
"That's just me," he said.
He also refuses to wear socks with his cleats.
"He goes bare-footed and wears cleats and that's it," Massey said. "But you see the results, so he obviously doesn't need to wear socks."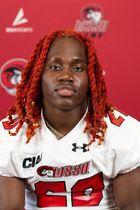 Sloan, 21, has only this season left to play college football, and he plans on taking full advantage.
"I love it here," Sloan said.
During his senior year of high school in suburban Atlanta, he rushed for 2,265 yards and scored 28 touchdowns on 206 carries in 13 games. He averaged 11 yards per carry that season.
In two seasons at Northwest Mississippi Community College, Sloan rushed for 1,700 yards in two seasons. He then enrolled at Murray State for one semester before coming to Winston-Salem State. Sloan was recruited by Kienus Boulware, the former head coach, and Natrone Means, the Rams' running backs coach and associate head coach.
Massey likes Sloan's versatility, and he's a good fit for Lawrence Kershaw's offense.
"We got him the ball a little more and he was effective," Massey said after Saturday's loss. "We just have to get that one-two punch going more, and we have to score more in the second half."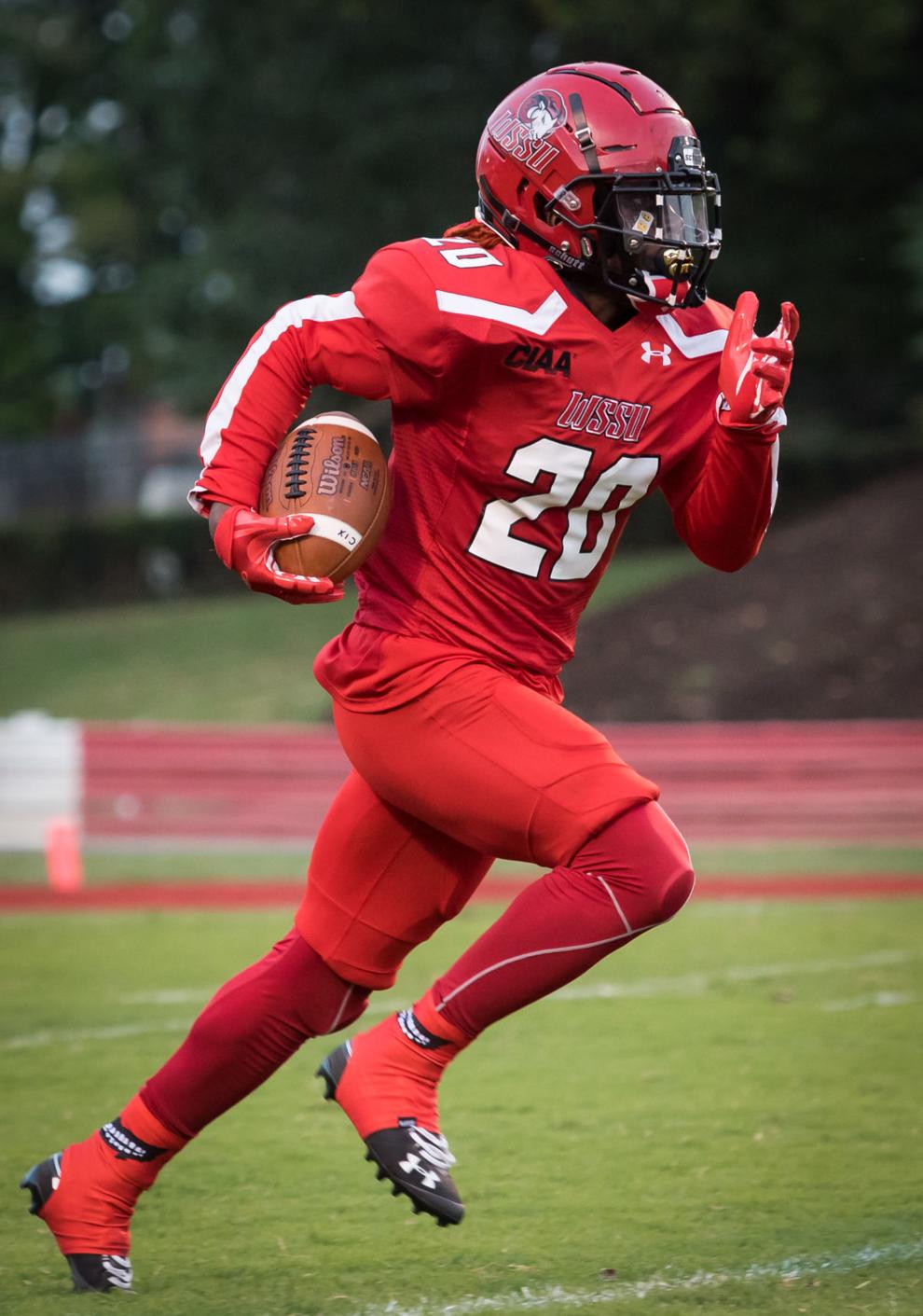 The Rams (1-3) have led at halftime in all four games this season. They've been able to close out only one of those games, the win at Tuskegee. WSSU has a home game Saturday against 20th-ranked Bowie State.
"So far, it was my best game but we feel like as an offense we can do so much more," Sloan said.
While Sloan was disappointed with the loss against the Panthers, he says there is plenty to play for and the team is still together. The reality is the Rams have three losses by a total of 14 points and have had a chance to win each game.
"We have to go watch film, execute and keep going hard," Sloan said. "It's not like we are losing big, and it's obvious we can play with anybody, but we have to finish games. We start out well, but in the end things start crashing down on us."
As Sloan was congratulating the Virginia Union players many of them said they plan on seeing WSSU again in the CIAA championship game in November.
"Everybody knows we'll see them again in Salem," Sloan said about the Panthers. "They were saying that afterwards that — they want us to win our division so we can play again. We'll bounce back from this and just keep going."
(336) 727-4081
@johndellWSJ