CHARLOTTE – I couldn't help but think about the last time I was here.
While I covered Wake Forest's final football game in the Duke's Mayo Bowl against Wisconsin on Wednesday, the memories of Feb. 29 came back to me in a hurry.
Of course, the year 2020 would have an extra day but 10 months ago Winston-Salem State beat Fayetteville State in the CIAA championship game at the Spectrum Center.
Looking back on that, there were nearly 8,000 fans and most of them WSSU fans, who celebrating the school's 12th CIAA title without masks. It was back when everything was normal, before the pandemic hit in March and everything came to a halt.
It's not hard to come up with the best moment for WSSU this year. When Robert Colon hit three free throws in the closing seconds to put the Rams up for good, Coach Cleo Hill Jr. and the rest of the Rams celebrated in style on the court.
Defense was the team's calling card all season and that defense was pivotal in the final four minutes as they held off the Broncos.
What makes that CIAA Tournament championship mean so much more is what's happened since. The Division II Tournament was cancelled, the fall football season was cancelled and this basketball season was also cancelled.
The title maybe means that much more because it's a great memory in such an unmemorable year of COVID-19 changing everybody's lives.
For Colon, a senior who graduated, his final game in a WSSU uniform was one for the record books. On Thursday afternoon I reached out to Colon from his parents' home in Jacksonville, N.C. to get his perspective on what the championship meant for him, even 10 months later.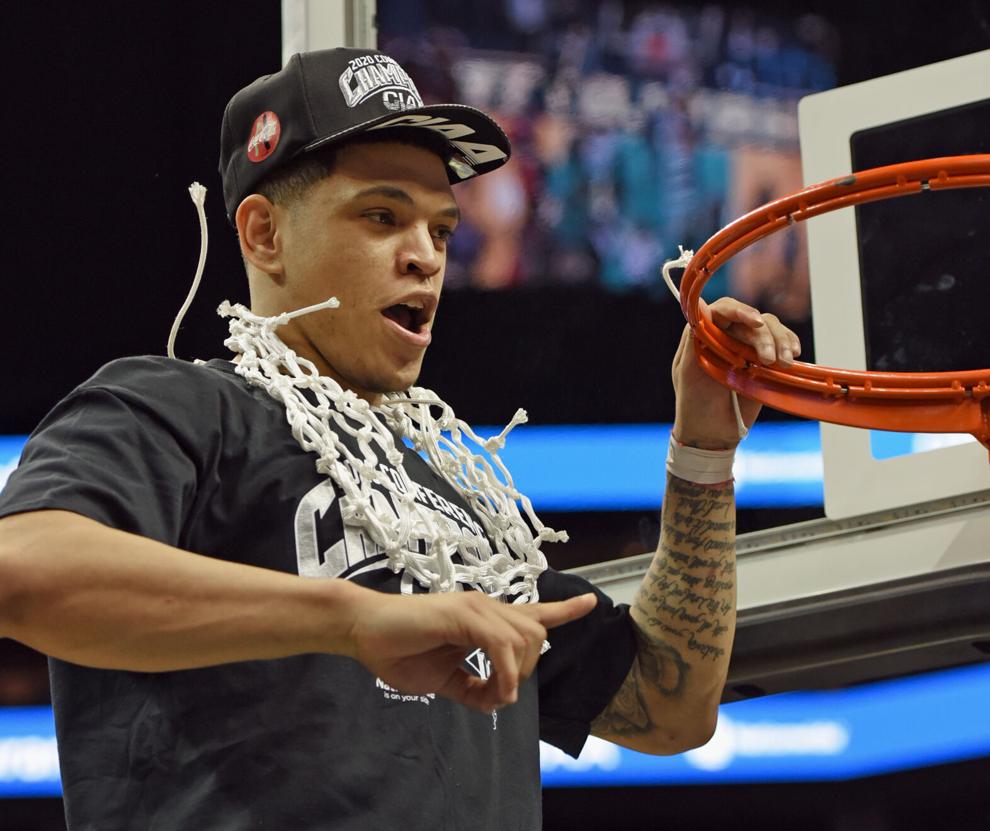 "Looking back I feel like it was impressive mainly because of the way we came back late in the game," Colon said. "We were down and out for the most part but coming back the way we did made it even more special."
Colon said he hasn't had any nightmares where he misses any of the three free throws, and he said his confidence grew after he made the first one.
"The first one bounced in but the second two were straight net," said Colon, who graduated as the seventh-leading scorer in WSSU history and was a four-year starter.
Colon is busy these days trying to gain a foothold on a possible professional career in basketball. He's been working out in Raleigh and while staying with a cousin, and also works out a lot when he goes home to Jacksonville.
It's been hard during the pandemic to try and find a place in pro basketball but Colon is determined.
"I'm working hard and staying in shape because that's my dream," Colon said.
Colon, who graduated with a degree in sports management, said if he can survive Dr. Dennis Felder he can survive anything.
"Dr. Felder's tough but that's a good thing," Colon said about earning his degree. "He was great for me."
As for the championship rings the Rams earned, the players and coaches all got their fingers sized but that's been it.
"We haven't heard yet when the rings will be given to us, but I guess it won't be this season because the CIAA cancelled basketball," Colon said. "I feel bad for all those guys in the CIAA because it's tough not to play."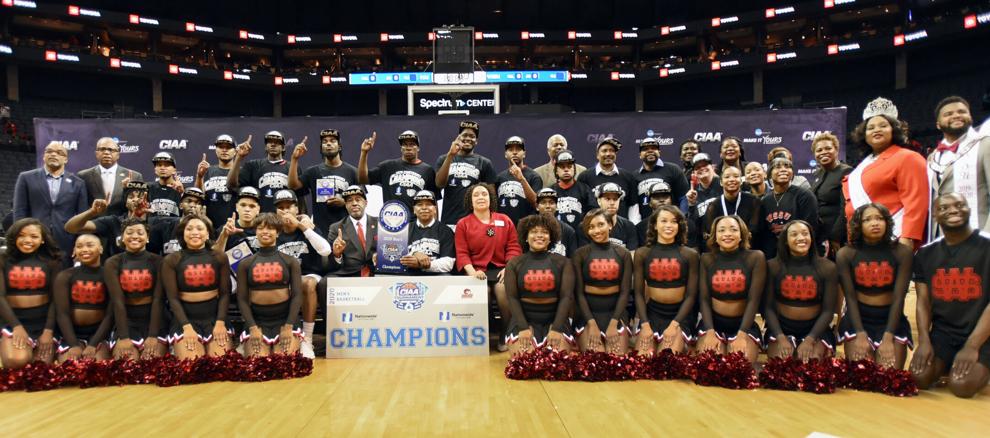 Among all the comments Colon has heard since he was named the MVP of the CIAA Tournament, there are a couple that stick out.
"Coach (Ricky) Wilson (an assistant coach) said after the game my name was now etched as one of the greats in the long, storied history of the school," Colon said. "And BDAHT (Brian McLaughlin) was saying there are 18 jerseys hanging up in the rafters at the Gaines Center and he said I should be the 19th, so those things kind of stick out to me."
One of the best videos shot from that game came from Billy Friende of Kernersville. He was in the front row at the Spectrum Center and used his phone to detail the final moments of the game and the celebration afterwards.
We don't know what 2021 will bring, but it has to be better for everybody. It's nice to think back to that CIAA championship game because it felt so normal.
WSSU's history in the CIAA Tournament, now 75 years old, is strong with 11 titles
1952-53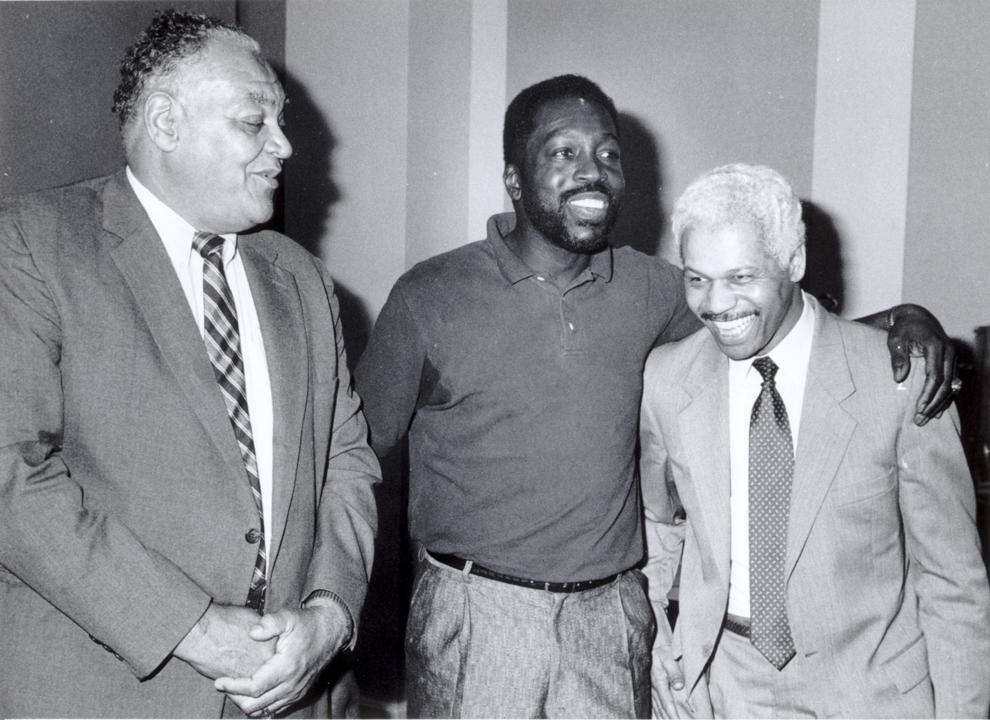 Tournament site: McDougald Gym, Durham
Most outstanding player: Clarence Banks, St. Aug's
Most outstanding coach: Roy Moore, St. Aug's
The highlights: Big House Gaines won his first CIAA title as the Rams went 26-5 with players such as John Whitley, Clarence "Jeep" Jones, Marshall Emery and Willis Johnson. The Rams went 15-4 in CIAA play. Johnson, a 6-foot-7 center, was one of Gaines' first big-time recruits who came from New York City and averaged 16.2 points per game. Emery was also a track star, but he later became a basketball coach at Howard and Delaware State.
1956-57
Tournament site: McDougald Gym, Durham
Most outstanding player: Wilford John, WSSU
Most outstanding coach: Shelton Matthews, Virginia State
The highlights: Thanks to Wilford John, an outstanding scorer, and superstar Jack DeFares, the Rams won their second title by beating Virginia State 48-42 in the championship game. John is the sixth-leading scorer in school history with 1,808 points. The Rams went on to beat Grambling before their season ended in a 100-80 loss to Tennessee State. DeFares, also from New York City, earned first-team All-CIAA in 1955, '56 and '57.
1959-60
Tournament site: Greensboro Coliseum
Most outstanding player: Cleo Hill, WSSU
Most outstanding coach: Big House Gaines, WSSU
The highlights: For the first time Gaines was voted the most outstanding coach. Hill, a junior, led a team that finished 19-5. What made the tournament title special was it was won not far from WSSU's campus. Hill left WSSU after the 1961 season as the all-time leading scorer with 2,488 points and having averaged 25 points per game in his career.
1960-61
Tournament site: War Memorial Coliseum, Winston-Salem
Most outstanding player: Cleo Hill, WSSU
Most outstanding coach: Big House Gaines, WSSU
The highlights: The Rams were even better the next season as they repeated as CIAA champions. The Rams went 26-5 and topped 100 points four times without benefit of a three-point line. The Rams didn't stop after the CIAA championship, winning twice in the NAIA Tournament for the first time in school history.
1962-63
Tournament site: War Memorial Coliseum, Winston-Salem
Most outstanding player: Teddy Blunt, WSSU
Most outstanding coach: Big House Gaines, WSSU
The highlights: The Cleo Hill Era was a bridge to the Teddy Blunt Era as the Rams won another title, again in Winston-Salem. Blunt, maybe the most underrated of the superstars Gaines coached, led the Rams to a 23-7 record. The Rams beat Virginia State in the championship game 75-68 in overtime, but lost to Transylvania in the NAIA Tournament's first round. Blunt was an All-CIAA performer for three seasons and was also an NAIA All-America in his senior season. During Blunt's four seasons as a starter, the Rams went 89-23. "Virginia State had two 6-foot-10 guys and they were the original Twin Towers but we used our quickness pretty well," said Blunt, a City Council member in Wilmington, Del., for 16 years who is still involved in politics and his trying to help friend Joe Biden in his bid to become president. Blunt said the Rams won the tournament in front of more than 8,000 fans. "We played as many as four games at the Coliseum during the season, so that helped us once we got to the CIAA Tournament," Blunt said.
1965-66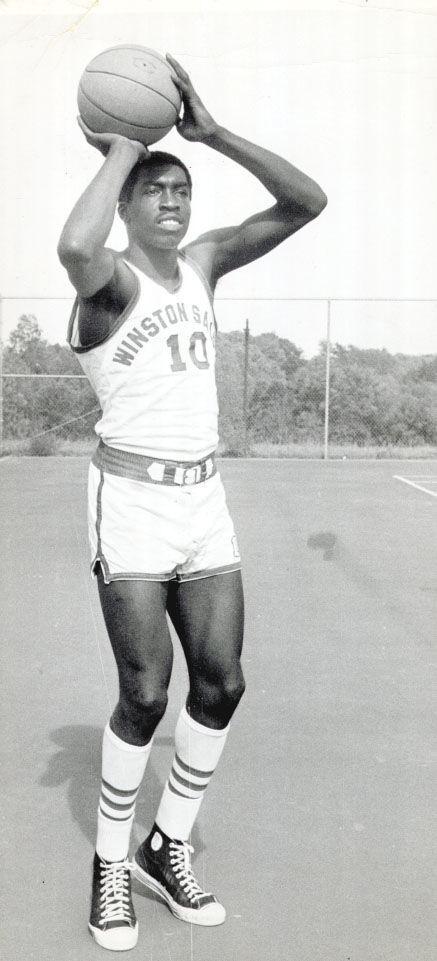 Tournament site: Greensboro Coliseum
Most outstanding player: Earl "The Pearl" Monroe, WSSU
Most outstanding coach: Joseph Thompson, Hampton
The highlights: While the Rams didn't win the title in Monroe's senior season, his junior season was just as good as he averaged 29.8 points. During that 21-5 season, Joe Cunningham was also a big part of the championship run. Cunningham, a senior, was the team captain who would go on to spend seven seasons with the Harlem Globetrotters. Cunningham returned to earn his degree in 1978.
1969-70
Tournament site: Greensboro Coliseum
Most outstanding player: Allen McManus, WSSU
Most outstanding coach: Big House Gaines, WSSU
The highlights: The Rams were a high-scoring team that season as they went 20-8 and scored more than 100 points in nine games. McManus was a two-sport star and is inducted into the school's Hall of Fame in football. He was also All-CIAA in 1969 as a football player. Donald Williams was the leading scorer, averaging 20.6 points, and John Lathan averaged 12.7 rebounds. David Spell led the Rams with 48 percent shooting.
1976-77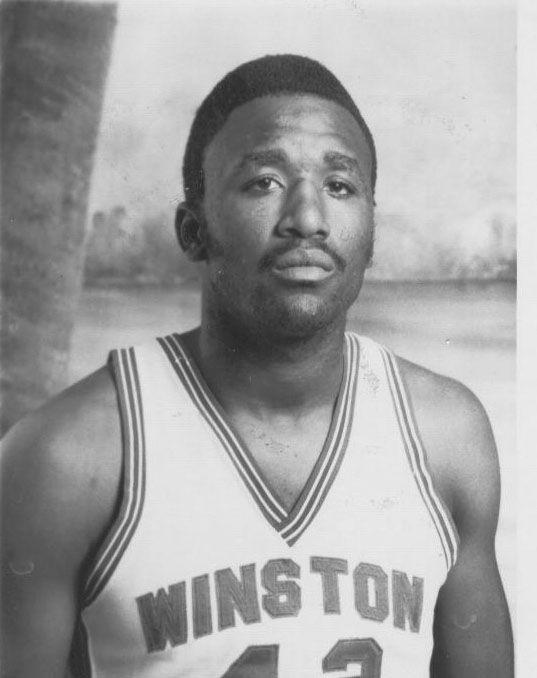 Tournament site: Hampton Coliseum, Hampton, Va.
Most outstanding player: Carlos Terry, WSSU
Most outstanding coach: Charles Christian, Norfolk State
The highlights: Big House Gaines' final title saw Terry lead the way with 24.1 points per game and 9.7 rebounds. Terry, who would play in the NBA for several years before dying in a car accident in March 1989, shot an incredible 54 percent from the field. Terry is third on the school's scoring list with 2,151 points and is the all-time leading rebounder with 1,467. Gaines, who retired in 1993 after 47 years, went 16 more seasons on the WSSU bench but never won another CIAA title. George Gibson, one of the other stars of that team, was a guard was drafted by the Philadelphia 76ers.
1998-99
Tournament site: Joel Coliseum, Winston-Salem
Most outstanding player: Tyrone Thomas, WSSU
Most outstanding coach: Rick Duckett, WSSU
The highlights: In Duckett's first season as coach after taking over for Sam Hanger, he convinced Tyrone Thomas that switching to point guard would benefit the team. Duckett, of course, was right as the Rams were picked to finish last in the preseason poll but won the tournament in Winston-Salem behind the shooting of Larry Patterson, the inside play of Windell Owens and the defensive wizardry of freshman Marcus Best. The lasting image at Joel Coliseum was Gaines ambling down to the WSSU bench to enjoy the final seconds of the first championship won by the Rams without him as a coach. Gaines and Duckett shared a hug, one of the tournament's best moments.
1999-2000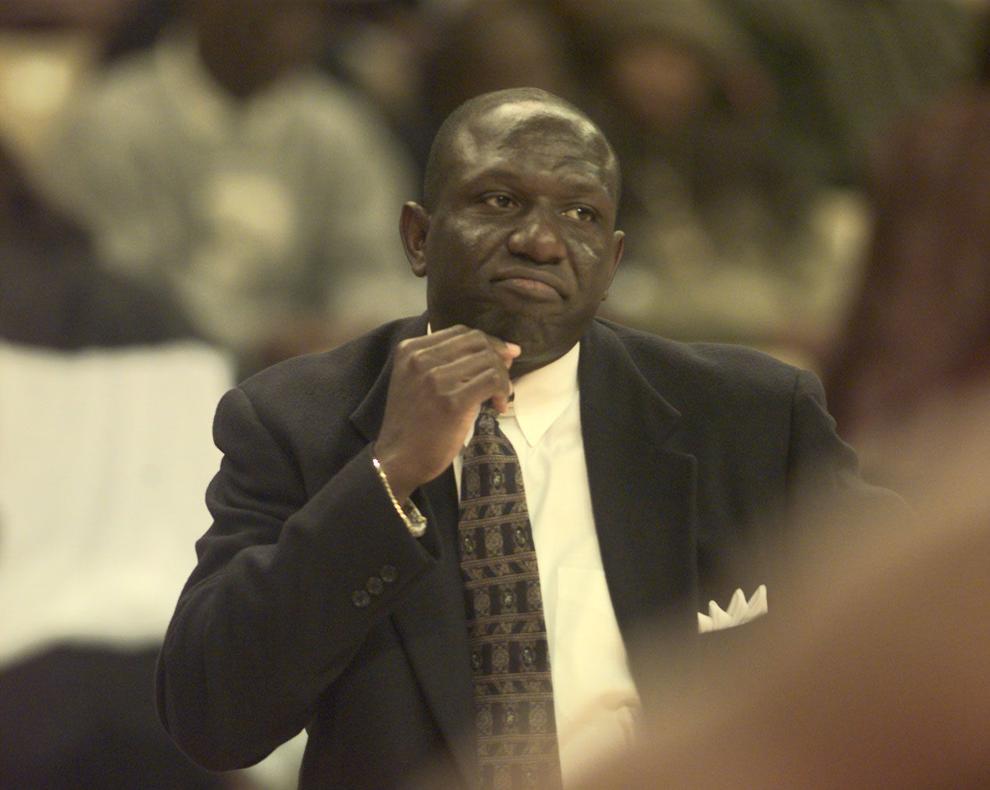 Tournament site: RBC Center, Raleigh
Most outstanding player: Rob Williams, WSSU
Most outstanding coach: Rick Duckett, WSSU
The highlights: The tournament moved from Winston-Salem to Raleigh but the Rams, faced with expectations to defend their title, came through in a big way thanks in large part to transfer Rob Williams. He was a pass-first, shoot-second point guard who loved the atmosphere and the competitiveness the conference offered. Despite losing Tyrone Thomas exhausted eligibility, the Rams went 26-4. Duckett would coach the Rams one more season before leaving with Dave Odom to go to South Carolina as an assistant coach. Duckett's three-year run at WSSU was 73-19. Duckett, who is the associate head coach at Charleston Southern, said: "What was impressive about that second group was the guys that were still there from that first year knew what it took to win. The best thing about that team was they never talked about trying to repeat, they just went out and did their job each and every night."
2011-2012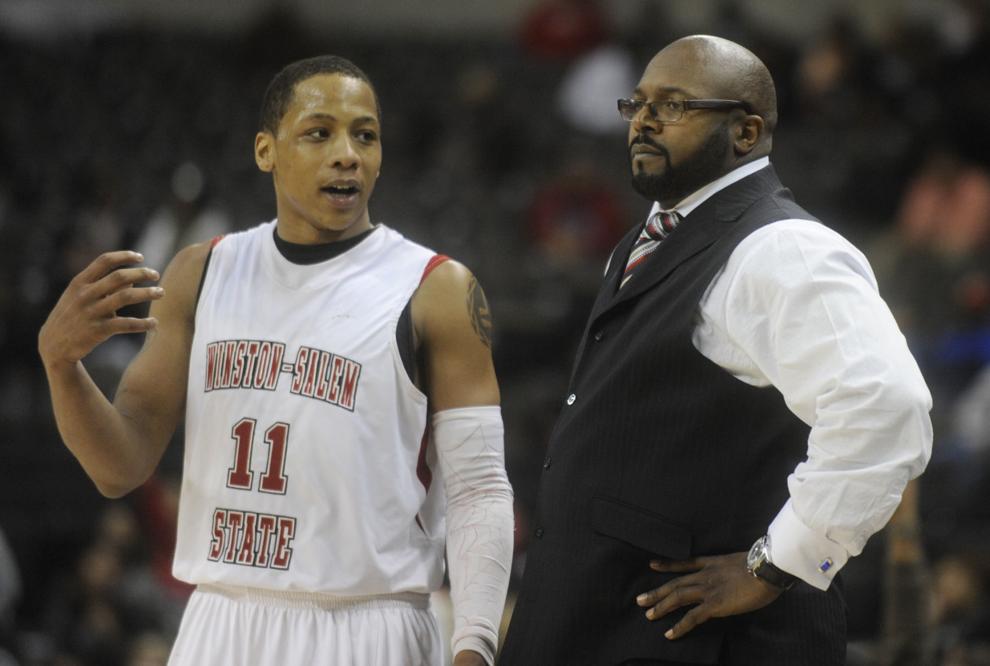 Tournament site: Spectrum Center, Charlotte
Most outstanding player: Justin Glover, WSSU
Most outstanding coach: Bobby Collins, WSSU
The highlights: Bobby Collins, one of two coaches to lead teams to both MEAC and CIAA titles (A&T's Cal Irvin is the other), watched his team heat up in the tournament after losing to Shaw by 25 near the end of the regular season. But the Rams put it all together to beat a ranked Shaw team and its coach at the time, Cleo Hill Jr., in the semifinals. "My biggest memory is Justin Glover's dunk against Shaw," said Collins, who is the associate head coach at South Carolina State. "Nobody was giving us a chance in that Shaw semifinal game, and some of the WSSU fans had sold their tickets to the game." Led by Glover, point guard Marcus Wells and power forward Stephon Platt, the Rams then beat Elizabeth City State in the championship game. What was a true testament to how deep the Rams were that season was they lost the versatile Lamar Monger for the season with a knee injury in their 11th game but they also had freshman WyKevin Bazemore, the league's freshman of the year and one of the best rebounders in school history.
5 difference makers who made headlines in and around Winston-Salem in 2020