The new grass football field at Bowman Gray Stadium is a work in progress; much like the WSSU football team will be next week.
The Rams are set to open spring practice on March 15 and the challenges will be numerous.
The last time the Rams were in uniform was in the fall of 2019 when they ended a disappointing 4-6 season. It seems like a long time ago, especially with the 2020 season being cancelled because of COVID-19.
The good news is the new field that's been installed will have a better drainage system. The crews working on it are digging four feet down and installing a state of the art drainage system.
The work being done on Bowman Gray Stadium is part of the $9 million bond referendum that will go into renovating much of the stadium. The stadium is also used in the summer for NASCAR-sanctioned auto racing. That season was also cancelled last summer.
Both WSSU and Winston-Salem Speedway, Inc. rent Bowman Gray Stadium from the city of Winston-Salem.
As part of the bond money the quarter mile, asphalt track will also be resurfaced but that phase of the project won't take place until after this coming racing season.
Also being worked on are the outdated bathrooms and concession areas that needed plenty of improvements.
The field has plenty of big mounds of dirt right now but the drivers are scheduled to have an open practice on March 27. Those mounds of dirt will have to be smoothed out for racing season, which starts on April 17.
WSSU's spring football practice will begin at their practice field and Robert Massey, who is the interim head coach, says he will ease his team into the practices.
"We've done a good job of keeping the social distancing stuff in place and we haven't had any positive tests with COVID while we've been doing our weight lifting and conditioning," Massey said. "The thing you have to remember is they've been out of this for really over a year so we can't rush things once we hit the practice field."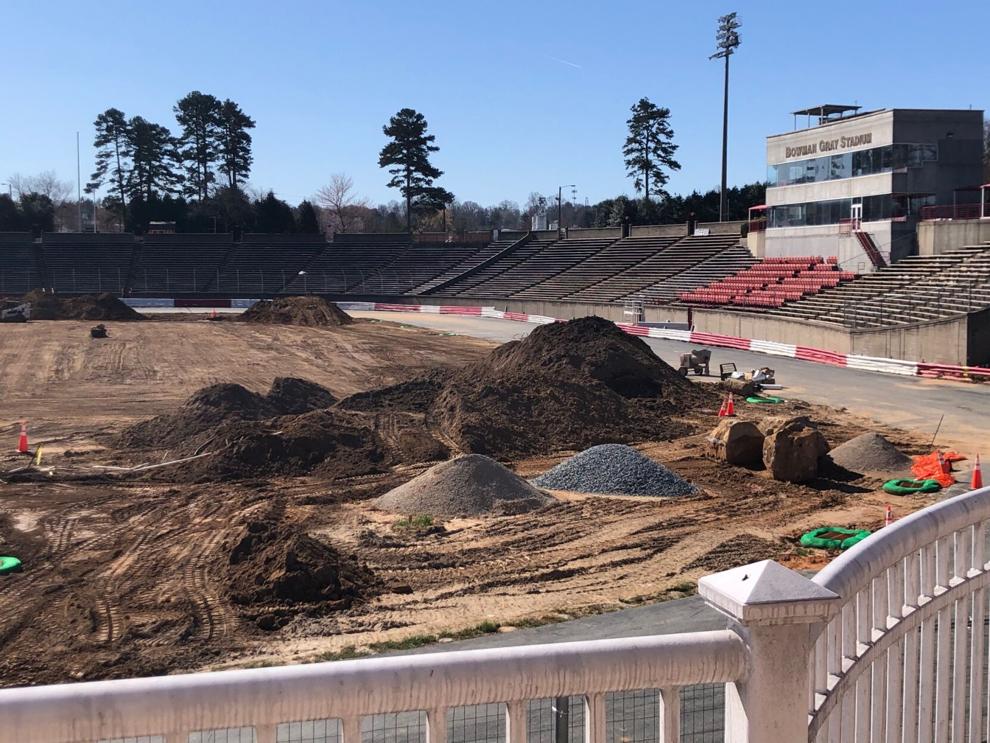 The Rams are allowed 15 full practices within a 30-day period and Massey's hope is to have a spring scrimmage on April 7 at 5 p.m. at their practice field at Civitan Park, which is located across the street from Bowman Gray Stadium.
Massey says there will be plenty of competition at quarterback and running back.
"We lost all those senior running backs after the 2019 season so we've got a few to look at so competition will be fierce at that position," Massey said.
Dominque Graves, the two year-starter at quarterback, will return for his junior season. Others on the roster who will compete with Graves for the starting spot are sophomore Cameron Lewis, a transfer from East Tennessee State, freshman Jarrett Robinson, sophomore Tyler Smith (West Stokes High School graduate) and redshirt sophomore Isaiah Alexander.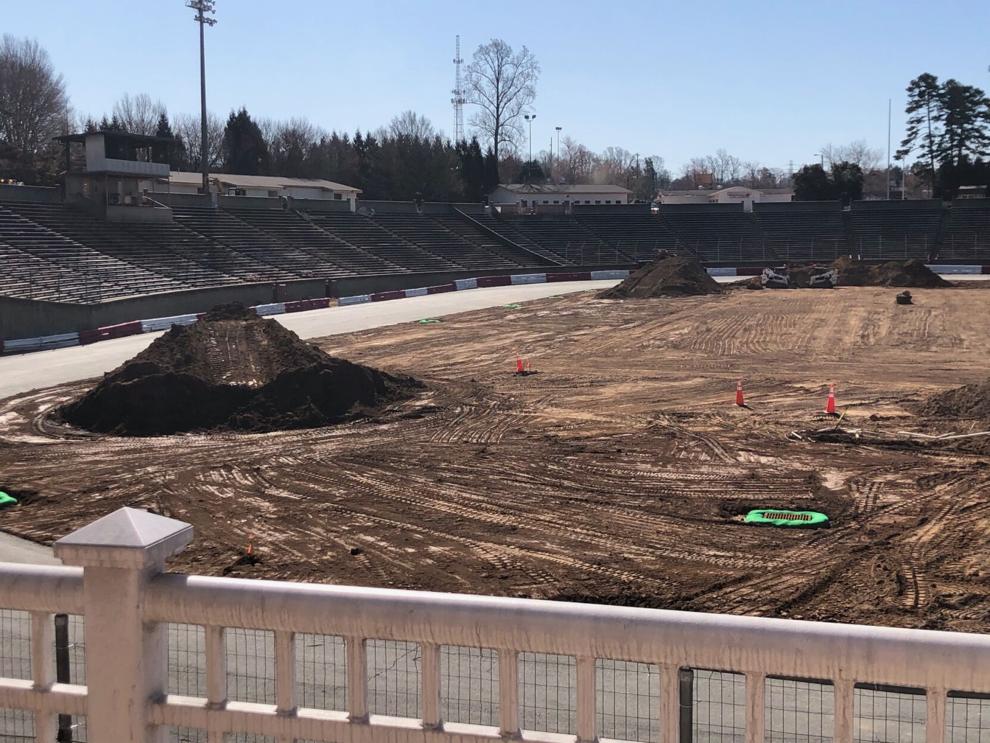 Massey said he expects about 75 to 80 players in spring practice, and his main goal is keeping players healthy.
"Like I said before there's been no contact drills or any tackling for more than a year so you have to ease into this thing," Massey said. "But overall they will be excited to be out there again. It's been a long time."
The Rams last played on Nov. 9, 2019 in a 37-17 loss to Fayetteville State at Bowman Gray Stadium, a span of more than 15 months.