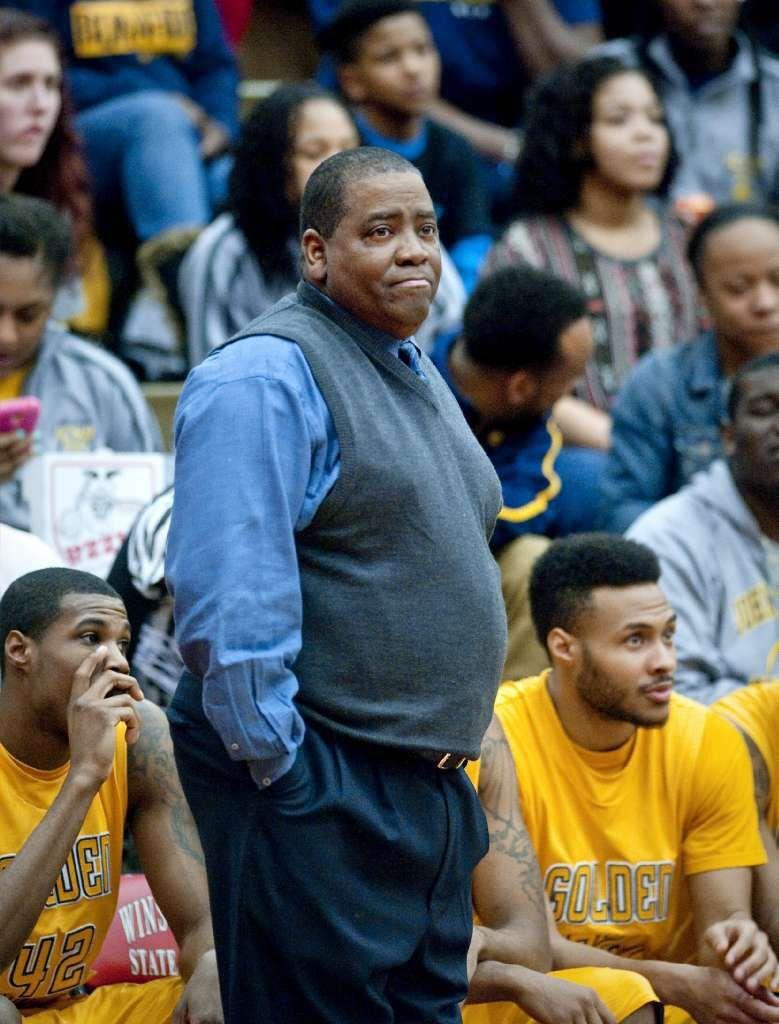 The CIAA shouldn't play basketball this season.
That wasn't an easy sentence to write because I know how passionate fans and alumni are in one of the oldest HBCU conferences in the country.
Seeing countless Division I conferences and programs floundering trying to play through a global pandemic has been painful to watch.
Coach Mike Krzyzewski of Duke probably had the best quote about what Division I programs are trying to do when he said: "We are just plowing through this."
It won't be easy for Division II CIAA schools to plow through conference games starting in mid-January.
I've reached out to several coaches around the league, and the refrain has been mostly the same. The coaches want to play because their players want to play, but I'm just not sure it's a wise decision.
Nobody wants to see the CIAA get back on the court more than me. To see whether the Winston-Salem State men can repeat as conference champions is the biggest storyline for me. But will it be worth it for the Rams to try to do this in empty arenas with hard-to-watch livestream feeds?
The CIAA's allure for me, and for a lot of players and fans, is playing their games in front of students in the small gyms that dot the conference landscape. There's nothing like a mid-January weeknight when WSSU plays at St. Aug's or Shaw or Fayetteville State or Livingstone or Johnson C. Smith.
And it goes the other way as well when any CIAA school shows up at WSSU's Gaines Center and its old, non-air-conditioned building fills up with nearly 3,000 fans. The atmosphere around the CIAA in those small gyms rivals Duke's Cameron Indoor Stadium with its Cameron Crazies.
Yet there's no TV time for the rowdy student sections at Shaw, Johnson C. Smith or WSSU because those games are rarely broadcast.
And without those rowdy students, I'm just not seeing why the CIAA should play those games.
Steve Joyner Sr., who in my opinion is the Krzyzewski of the CIAA, was putting his team through a practice on Friday afternoon in Charlotte. He said by phone that he heard what Krzyzewski said, asking whether the season should be reassessed, and agreed.
"I mean, our practice bubble right now is great because it's just us, but can you allow another school to come here and play?" said Joyner, who is already in the CIAA Hall of Fame and has won three CIAA titles and 572 games in 33 seasons.
Joyner, who is also J.C. Smith's athletics director, doesn't know whether the CIAA presidents and chancellors will take a pass on this season. A vote of some sort had been expected, but Joyner said he didn't know whether that was true. It might come down to the schools to decide whether they can play, depending on their locations and restrictions.
"We just went to critical-red in Mecklenburg County, so this thing isn't slowing down here in the Charlotte area," said Joyner, a 1969 graduate of Atkins High School and a Winston-Salem native. "It's going to come down to what the numbers are showing in January, and is it safe to play?"
Virginia State has already opted out, and Virginia Union could be next.
WSSU men's coach Cleo Hill Jr. sent his team home this month after exams with the hope of returning on Dec. 27 to resume practice. The Rams are scheduled to open the season at Virginia Union on Jan. 9. 
Most of the coaches reminded me about their players' mental health and what it would mean to get back on the court. I get that, because these players/students want to get back to some sort of normalcy, and playing in games would mean a lot.
More than one coach said that if the CIAA decides to cancel its season, teams most likely would schedule games anyway.
"If we can play eight or nine games that's better than no games," one coach said. "I mean, I know it's not ideal but we've been shut down since March and there's some fatigue going on during this pandemic. Just playing a few games, to me, would be worth it."
It's definitely a slippery slope the CIAA is heading down because there's so much uncertainty. The league is built upon basketball, and its basketball tournament funds most everything, including scholarships for each school.
Without a tournament in Baltimore, the conference will have to be even more creative to keep it viable and pay for its future championships in all sports. There's no lucrative TV contract to lean on, so whatever the CIAA decides will be felt for years.
"It's a tough call," Joyner said. "One day I feel like we can do this, but then on other days I'm thinking that there's no way we can do this."
5 difference makers who made headlines in and around Winston-Salem in 2020