It's an interesting time for HBCUs, and expansion is a hot topic.
The MEAC has been gutted with five schools – Hampton, Savannah State, N.C. A&T, Bethune-Cookman and Florida A&M – having already left or soon to be leaving in the last three years.
The MEAC will be left with six football-playing schools.
In some respects the CIAA, a Division II conference, is in a good spot, especially during a pandemic in which everything has taken hits financially. And college athletics is no different.
The CIAA is always talking about expansion. While it took in Claflin a couple of years ago, Claflin doesn't play football.
Now, the CIAA has a chance to look at the MEAC schools that are left and see if any might want to drop to Division II. Norfolk State and N.C. Central seem to be the most logical, and those two schools are former CIAA programs.
Clyde Doughty Jr., athletics director at Bowie State and president of the CIAA's management council, said last week that expansion is a possibility.
"It's a very interesting situation and I think even before COVID-19 came and interrupted our lives I think folks needed to address some of the financial issues that they were dealing with in trying to stay afloat at the Division I level," Doughty said. "I think everybody who is in Division I thinks there is a pot of gold where everybody is trying to stick their hands in it, but realistically you do it at the expense of your institution."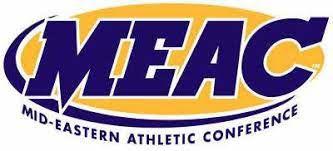 Doughty said that the COVID-19 has impacted revenues in a big way at smaller schools and at the major level of Division I.
"I look at these schools and the folks that are getting out of the conference in Hampton, N.C. A&T, Florida A&M and Bethune-Cookman left," Doughty said. "So I think with the schools that are left, and timing is everything, so I hope the look at the CIAA being a good landing place for them and I think they would thrive and make our conference better."
Doughty said that Bowie State is not interested in spending $1.6 million, which would be the joining fee to get into the MEAC. And Bowie State or any other CIAA school that makes the leap would have to double their budgets.

WSSU tried making the leap in the mid-2000s, but Chancellor Donald Reaves aborted it and in 2010 it came back to the CIAA.
Etienne Thomas, who is in her first year as WSSU's athletics director, also worked at N.C. Central. She said WSSU's best place is in the CIAA.
"I say it often but I love the CIAA and I love Division II," Thomas said in May. "I love what it stands for and our voice matters in Division II.
"Commissioner (Dennis) Thomas does a great job in the MEAC and our friends in Durham (N.C. Central) has a good home, but for Winston-Salem State we are all about Division II and the CIAA. Division II is a perfect fit for WSSU."
The MEAC held a news conference last week and said it would be trying to expand but getting any CIAA programs to move will be a challenge because of the economic times.
I had a great Zoom call with Stephen J. Gaither, who for eight years has ran a well-respected website called www.HBCUGameday.com
Gaither, a WSSU graduate and former part-timer at the Winston-Salem Journal, has built his web-based product since 2012. We talked about what expansion and several other subjects. Gaither's website has been covering all four of the HBCU conferences for a number of years.
We both agreed that we hoped to see each other at football games this fall.
(336) 727-4081
@johndellWSJ