CHARLOTTE - Harold Drumheller should be at today's Winston-Salem State-Johnson C. Smith football game at the Irwin Belk Complex.
Drumheller was a 15-year veteran official in the CIAA, and he should be running up and down the field with his whistle making good calls and maybe some bad calls doing something he loved.
Unfortunately Drumheller, 59, died on Thursday at his home in Lynchburg, Va. with his family surrounding him after battling pancreatic cancer.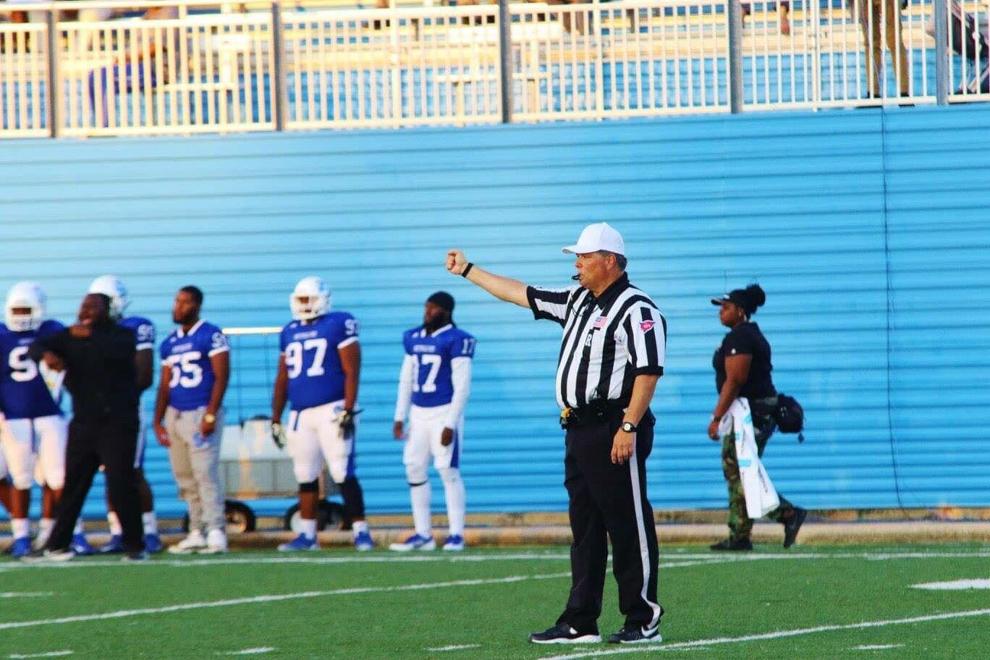 Drumheller and I first met at Averett University (it was called Averett College then) in Danville, Va. in the 1980's and he helped point me in the direction of what I do now. We were both English/Journalism/Communication majors and he was a couple of years older than me.
We weren't best friends but we were friends, and as somebody who was as crazy about sports as I was we gravitated toward each other. Since we were in the same major he offered advice about a professor or what I should do about the dreaded Shakespeare class I had to somehow pass.
Drumheller, who is from Hopewell, Va., was a heck of a baseball player in high school or so he told me when we were in college. At that time Averett didn't offer baseball, so he and I hatched this idea of starting a baseball club.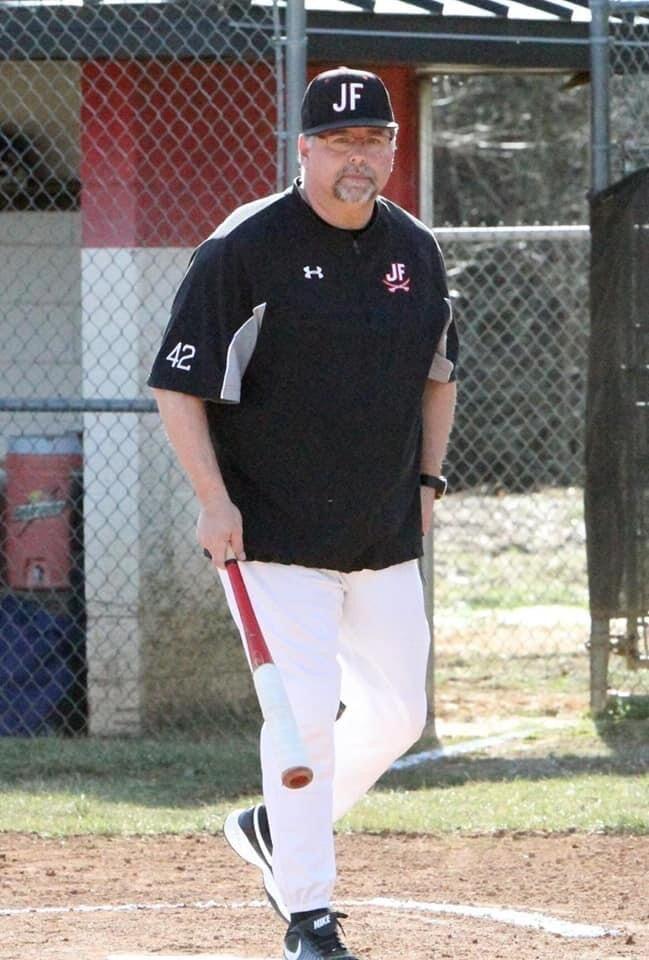 He was instrumental in getting us some money from the student government association and he also talked our athletics director, Vesa Hiltunen, into letting us use old soccer jerseys as our uniforms.
Since we had nothing close to a baseball field we would practice on the weekends at nearby George Washington High School, and more than a couple of times got chased off their field.
We had a great time playing a few games against fellow club teams from UNC Greensboro, Duke and Elon to name a few. We didn't know how historic it was but we played a couple of games against UNCG at War Memorial Stadium in Greensboro.
A few days ago on Facebook Drumheller posted a heartfelt toast to his Averett friends during homecoming weekend. Even though he was weak the message was inspiring as he wished all of us well and wished he could attend homecoming.
Drumhelller also helped me decide what I might want to do after college thanks to him helping me land an internship at Averett. He helped guide me toward Hiltunan as the school's sports information director. I ended up doing it for a semester for my grade (a rare A for me), but wound up staying in the position (with no pay but free Gatorade) for a year and half.
I definitely wasn't going to get into sports information work after college, and it was Drumheller's guidance toward that internship that helped me decide.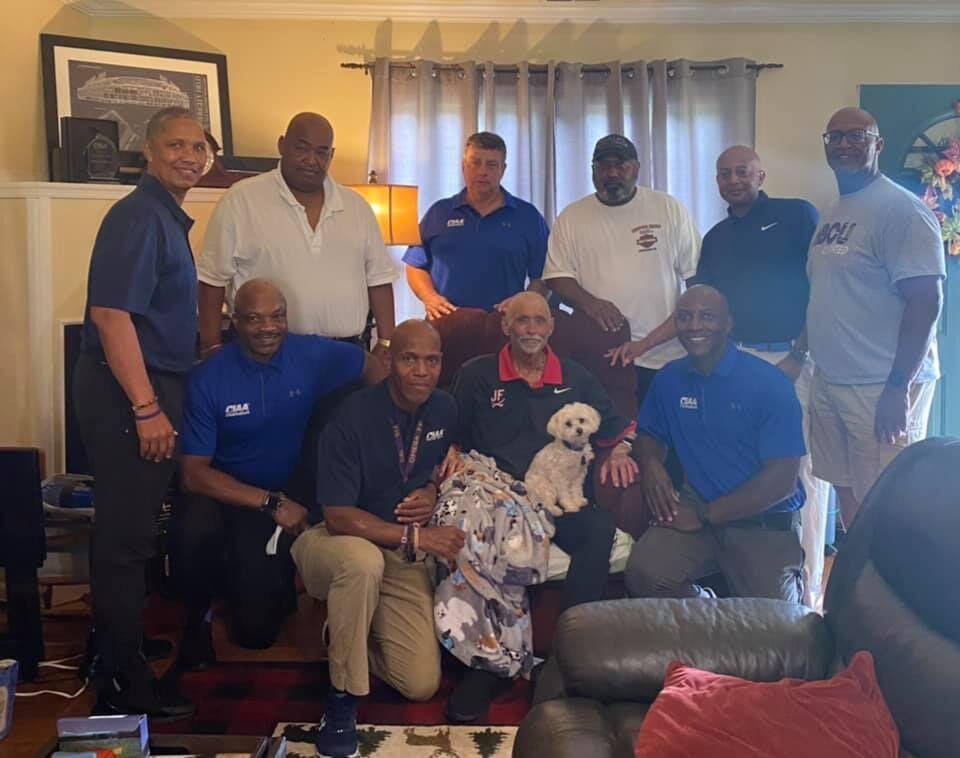 Through my 26 years of covering Winston-Salem State I would run into Drumheller at a football game that he was working. He got to know the coaches pretty well, and that included Kermit Blount, who is coaching Johnson C. Smith today.
Blount was the longtime head coach at WSSU from 1995 through 2009 and was was sad to hear about Drumheller's plight.
"Harold was a good guy," Blount said. "And you always knew where you stood with him when he was on the field."
The brotherhood of those CIAA officials is real because last week Drumheller got a visit from about 15 of them at his home in Lynchburg.
Drumheller wrote on Facebook what it meant to him: "We had a great time reminiscing over my 15 years in the conference, the fellowship on and off the field and I am truly blessed to be part of that fraternity. You are special men and I cannot express in words my joy when you all traveled from your homes."
In August when we dropped off our daughter at the University of Lynchburg for her freshman year Harold reached out to me and said if she needed anything he and his family were only a few minutes away. That meant a lot knowing he was battling cancer but wanted to make my wife (also an Averett graduate) and I feel better.
When you go to a small college such as we did you never know who might make an impression on you. While I cherish the guidance of Dr. David Hoffman and Jeanne Faulconer who were professors in the journalism department at Averett, it's not uncommon to think back and realize how others can help you through life without even knowing it.
As Harold and I would talk either before or after whatever WSSU game we were both at, we would reminisce about our college days and catch up on each other's families. I just wish I would have thanked him during our many conversations because here I am 34 years later doing what I still love to do.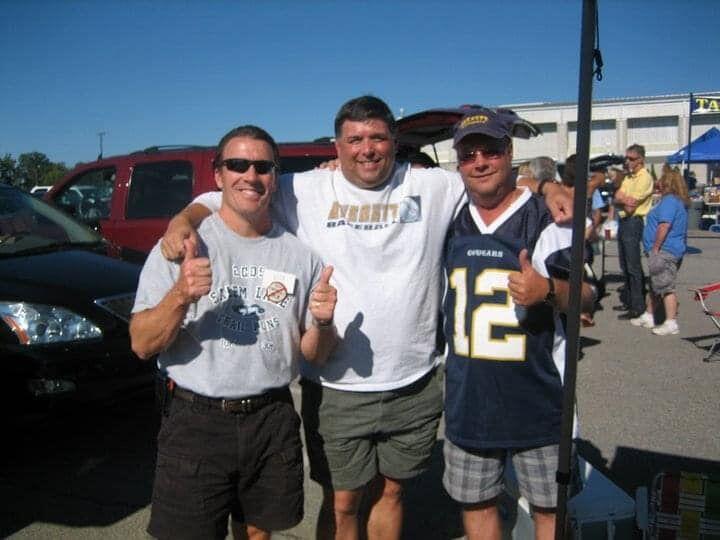 Drumheller loved being a baseball coach and an English teacher at Jefferson Forest High School in Virginia for more than 30 years. This past spring even though he was decimated by the chemo he was on the bench for those baseball games at Jefferson Forest not complaining one bit.
Harold, who by the way was a left-handed first baseman during those Averett club baseball days, loved baseball - and he loved life.