By far the best football game on Winston-Salem State's pre-pandemic schedule was a trip to N.C. Central that had been scheduled for Saturday.
There is no game, however, with both the MEAC and CIAA hoping to play conference games in the spring.
Instead of sitting by and doing nothing, Randal Calloway decided to do something. Calloway, the owner of DJ 360 Elite, is planning the HBCUniVersus virtual giving challenge between the two schools from 4 to 7 p.m. Saturday.
Calloway, a WSSU graduate, and Jay Featherson, an N.C. Central graduate, will alternate music sets over the course of four quarters during the three-hour period. Both disc jockeys are asking alumni and fans of both schools to tune in online and give to their universities.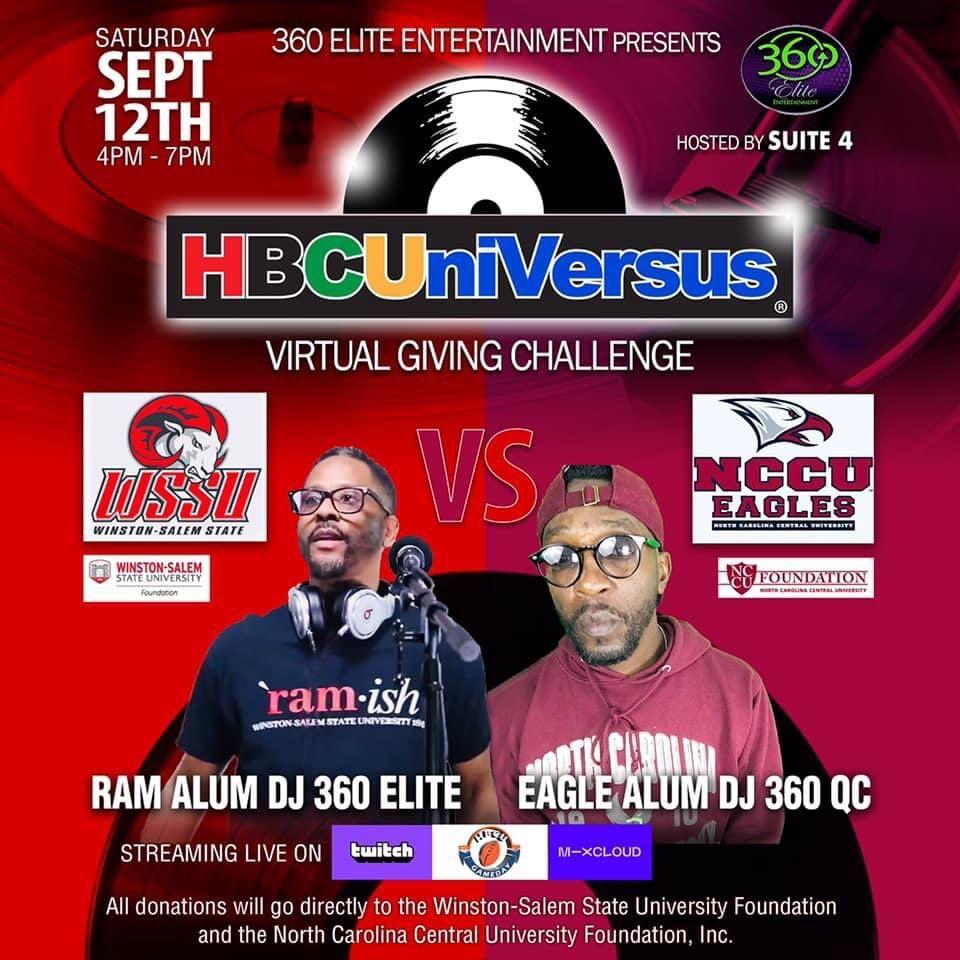 "I was so excited about the game," Calloway said. "I cleared my schedule to make sure I could be there because we hadn't played Central in 10 years. It was going to be a big deal."
WSSU was expecting to make more than $60,000 from the game in Durham, and Central would have benefited from the sellout at O'Kelly-Riddick Stadium. They're scheduled to meet in 2021 and 2022.
"I wish I could just give each school $10,000 in honor of us playing for the first time in 10 years, but I can't," Calloway said. "The best thing I can do is use my talents and resources to raise money in the style of a tailgate and football game and that's why I came up with the virtual giving challenge."
The challenge is rather simple: To see which schools' fans will donate the most money.
WSSU chancellor Elwood Robinson says his school will win.
"There is nothing better than returning to your old stomping grounds armored with the Ram pride, red and white," Robinson said.
It's obviously a shame we aren't all heading to Durham this weekend for the Rams and the Eagles, but at least there's something to play for on Saturday.