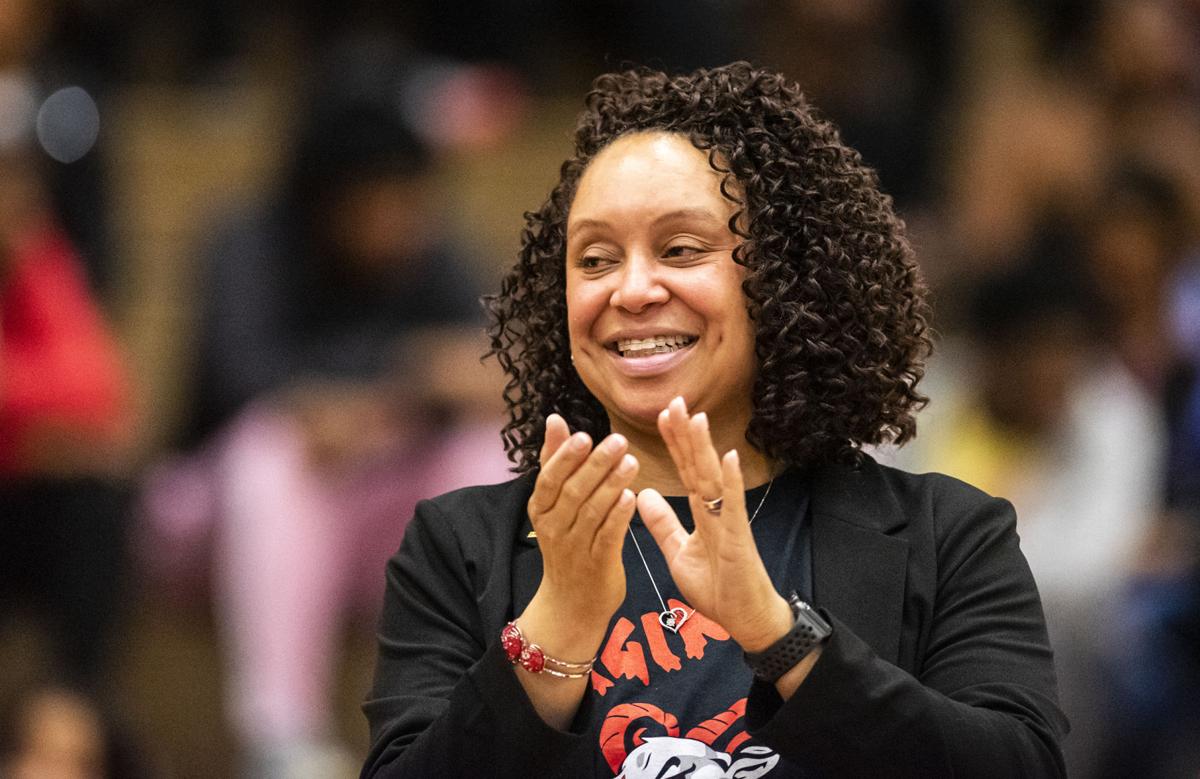 First, the good news, there will be a football season at Winston-Salem State, but what that will look like is still unclear.
Etienne Thomas, the athletics director at Winston-Salem State, touched on myriad subjects during a lengthy Zoom interview this afternoon. She was encouraged that football could start this fall, provided that the students are on campus.
The students are expected back Aug. 17. To Thomas, that's a good sign that football will be played.
"It really has become cliché but it remains to be seen what it will look like for football," said Thomas, who became AD at WSSU in January after a successful stint at Kentucky State. "I know as we are starting to see around the (Division II) membership that people are opening back up and student-athletes are starting to phase back into campus people want to know what that conversation is."
Thomas said that the CIAA and its schools have been in constant contact, but one of the first hurdles has to be having students on campus.
"We have committed that we will not cancel any CIAA games in any sport that would negatively impact our conference," Thomas said of being sure seven conference football games are played.
Robert Massey, the Rams' interim head coach, still doesn't know when his team will be able to get back on campus and into the weight room. But he wants a cautious approach taken as North Carolina eases into reopening.
If the season is condensed to seven conference games and then possibly a CIAA championship game, Massey is OK.
"That would work, and in our league it would be fine," Massey said. "All of our schools are pretty close together so the travel wouldn't be as bad, but like I said, we are hopeful that some sort of season will take place."
Thomas said that WSSU's homecoming game, scheduled for Sept. 19 against Tuskegee, is still on the schedule, but with social distancing likely a reality for the long term that could change. Games early in the season could be played with no spectators or a limit.
There's also no word yet on the game at N.C. Central on Sept. 12, where WSSU is being paid $50,000 for playing in Durham in a rivalry game that's been 10 years in the making.
Thomas said if fans can't get into games, the CIAA has a livestream network.
As for the possibility of losing the $50,000 and the exposure of playing N.C. Central, Thomas says it wouldn't hurt their budget that much.
"Getting that game in would definitely be beneficial in terms of dollars but we've been in the black with our budget and we plan to continue that this next season," Thomas said. "It all comes back to health and safety first so it remains to be seen about what will happen with those early-season games."
Thomas said the athletics department was under budget this year of just under $3.9 million. She said she would work within a budget of $3.2 million for 2020-21 even if there is less revenue from football.
"On this campus and in this conference, money is not the driving factor," Thomas said. "Money is important but first and foremost is the health and safety and you will hear me say that a lot."
Other factors must be considered when basketball season rolls around. No schedule has been set for men's or women's basketball but CIAA schools will have to play a minimum of 15 conference games.
The Gaines Center, which crams in about 3,000 fans during the season, will likely have a different look this season. Thomas said several plans are being considered to reduce the sizes of the crowds for basketball season as a safety measure.
"So what will the Gaines Center look like?" Thomas said. "It would be the opposing team, our cheer squad, maybe parents and guardians of players, the Red Sea of Sound and that's it. It would still be a pretty good atmosphere but it's not the same without our students.
"We are working on a plan but we haven't released that yet to the public."
(336) 727-4081
@johndellWSJ