There's always an adjustment for high school students venturing to college for the first time. During a pandemic, there will be even more to worry about for Johnathan Smith and Jackson Tumbarello, who are heading to Winston-Salem State on football scholarships.
The two Mount Airy High School graduates will report to WSSU as part of the freshman class on Aug. 7.
In a normal summer the two would have reported with the football team earlier, but the season is postponed until spring.
"It's a little strange not having sports in my life right now," said Tumbarello, a kicker and punter who also played soccer, wrestled and ran track for Mount Airy. "I'm just trying to stay busy, trying to work out, and I'm doing a lot of yard work."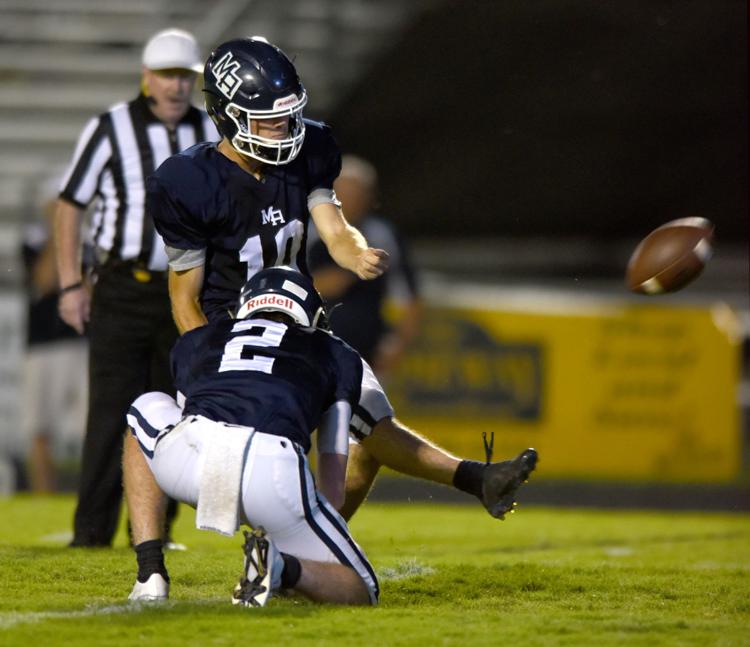 Smith, a back who ran for more than 5,000 yards and scored 90 touchdowns in his career, doesn't quite know what to expect in college but can't wait to experience it.
"It will be rather strange not practicing or playing games," Smith said. "It's going to be different, but the good thing is I can focus on my schoolwork and I can adjust to being in college for the first time."
Focus on school work
The lack of football will be a chance for both to get acclimated to college.
"It's just going to be different because you live 18 years of your life in one place, and now it changes," Tumbarello said. "Now you are off on your own and you are playing a sport so you have to work around that but it will be interesting."
Once school is back in session, with the remainder of WSSU students arriving Aug. 17, the football team could go through some practices. Limited workouts are likely in the weight room for Coach Robert Massey's team.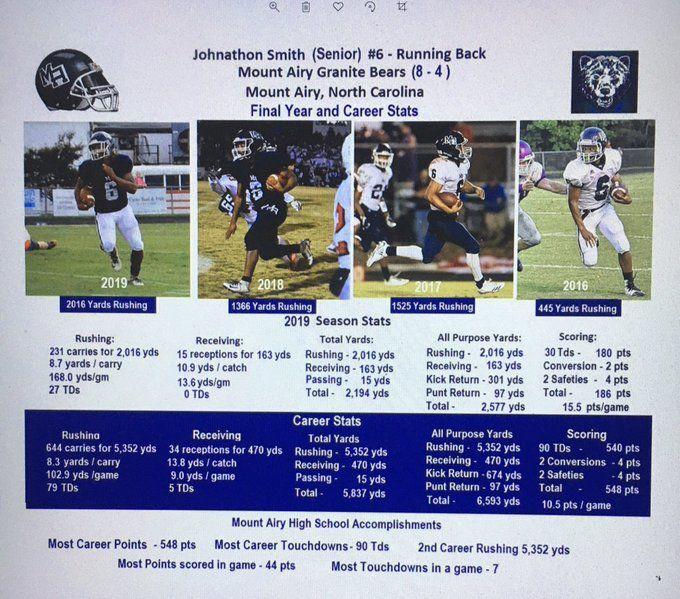 The two are part of a 12-player recruiting class from North Carolina; junior-college transfer running back Drake Bolus of Gray, Ga., won't be coming. 
Both should help the program
Smith will try to make an impact in moving from a Class 1-A high school program to NCAA Division II.
"I want to work with my speed and agility when it comes to football," Smith said. "And then in the classroom, I want to have a high GPA when we start football in the spring."
Tumbarello and Smith will likely get legitimate shots this spring to play since the Rams need a kicker and a punter. Quarterback Dominique Graves has handled punting duties the last two seasons. Also, the top three running backs for the Rams all exhausted their eligibility last season.
Tumbarello admits that "life has been boring" since mid-March when the pandemic caused the shutdown of his senior year.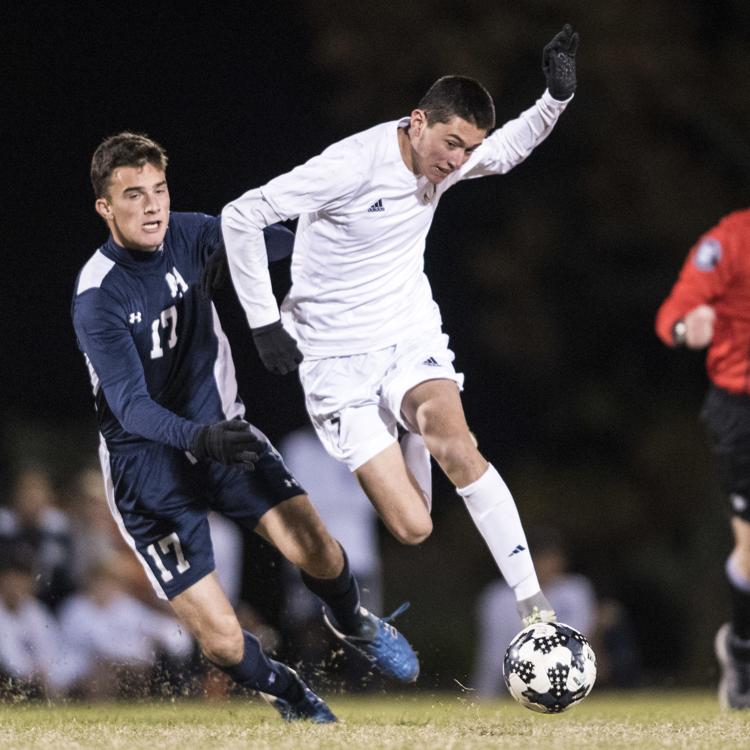 "I'm used to playing some sport and I've been that way since I was about 4 years old and started playing soccer," Tumbarello said. "So now it's kind of sitting around for five months, and I'm really looking forward to doing something. Then our football season got postponed (at WSSU) and that kind of sucked, so now we just have to wait."
When they're back, Smith said, he'll play it smart.
"I'm just going to social distance myself as best I can and not go out as much because I really want to have a season in the spring," Smith said. "I feel like it will be hard to adjust because we can't just go out and do whatever we want because of what's going on."
'A life lesson'
Coach J.K. Adkins of Mount Airy says he feels bad for the duo missing football this fall.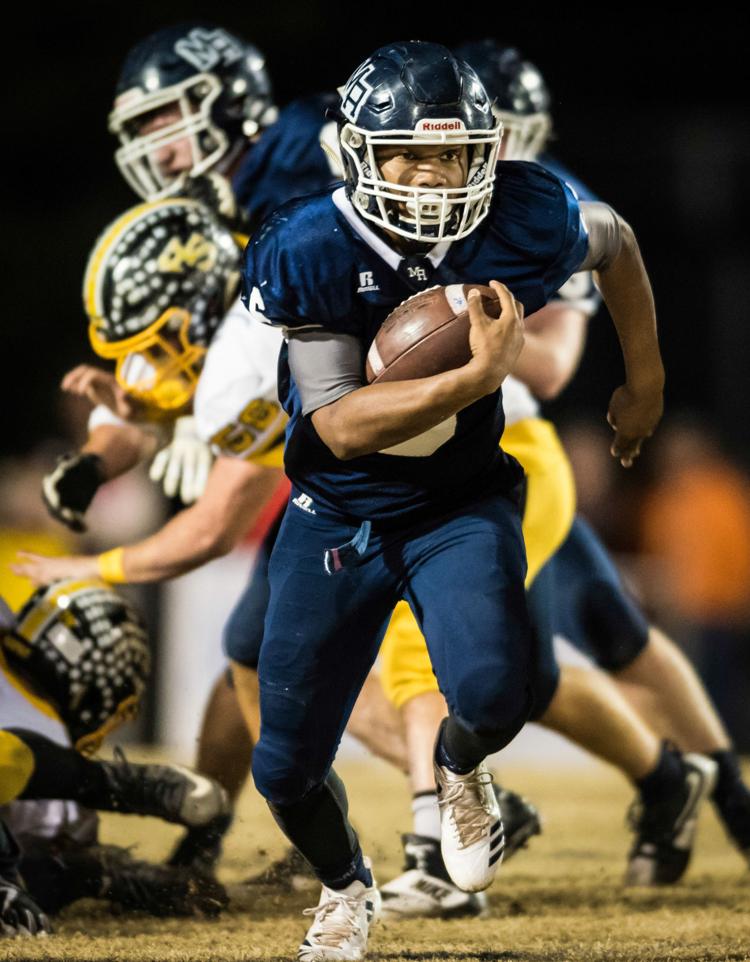 "I don't know if they would have been redshirted or whatever, but it's tough on them that they can't experience it this fall," Adkins said.
Several of Adkins' former players who are in college have returned to work out during the summers, and that's another element missed for Smith and Tumbarello, Adkins said.
"Unfortunately with this pandemic, there are lot of things kids can't do right now," Adkins said.
"This is a life lesson for not only those two but for everybody," he added. "But Johnathan and Jackson are smart kids and Winston-Salem State is getting two guys who will work hard and want to succeed. I just wish it could be normal for them heading into that first semester of college."