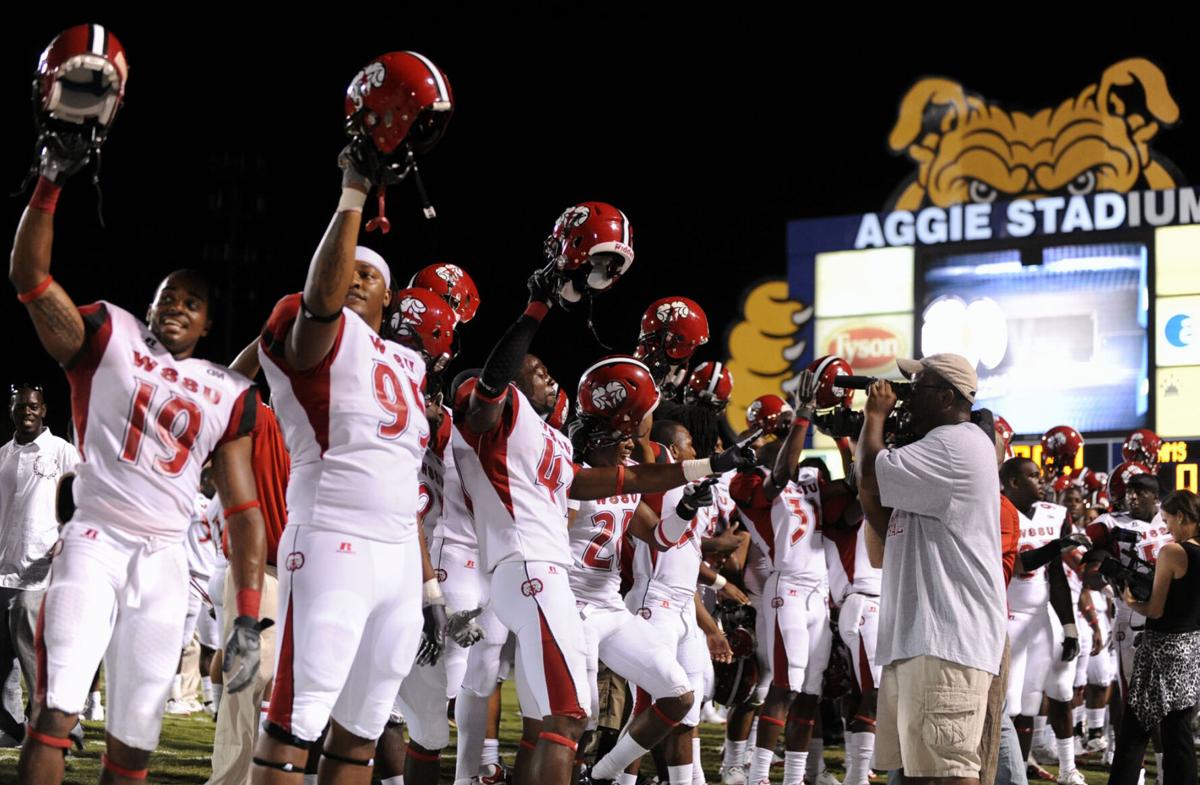 GREENSBORO — N.C. A&T and Winston-Salem State are getting back together.
The Piedmont Triad HBCUs, who first met in football on Oct. 7, 1944, will play Sept. 7, 2024, at Truist Stadium in Greensboro. The meeting will be the first between the two teams since Sept. 4, 2010, when the Rams defeated the Aggies 21-14 in Greensboro.
The game with WSSU will be a part of the 100-year celebration of A&T football.
A&T leads the all-time series 36-12. The Rams and the Aggies played each other every season from 2006 through 2010 when WSSU was attempting to move up from NCAA Division II to Division I and become a member of the MEAC. But the Rams decided in September 2009 to remain in Division II in the CIAA, and the series ended after one more game.
"I know our fan base has been excited about the prospect of playing this game since WSSU withdrew their petition to join the MEAC," said Earl Hilton, A&T's athletics director. "I am glad we were able to put this together for our fans."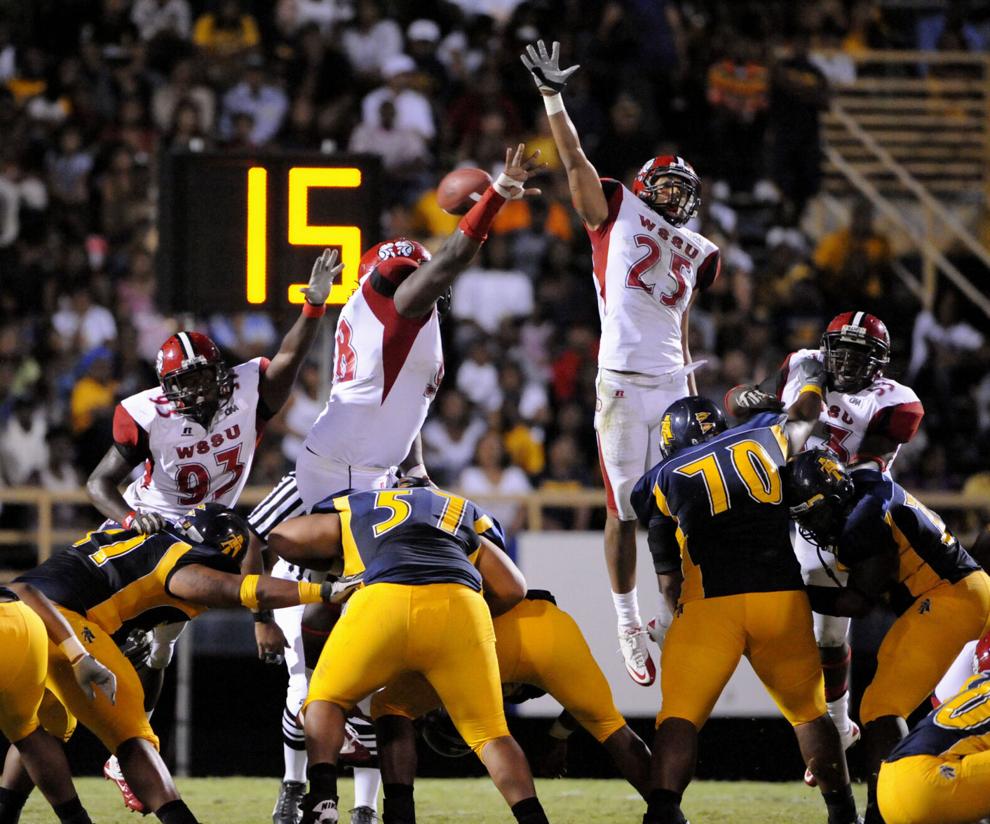 The agreement is for only one game, Hilton said, and it will be difficult for the Aggies to play any Division II opponents because it would hurt their strength of schedule for a potential at-large bid to the FCS playoffs if they do not win the Big South Conference, which A&T will join later after the 2020-21 athletics year. The contract for the 2024 game pays WSSU a guarantee of $30,000 to go to Greensboro, and the Rams also will receive 300 complimentary tickets and 350 reserved tickets to sell worth a combined $15,750. "That's much larger than we've ever done for a D-II," Hilton said.
The schools have played a number of closed scrimmages recently in men's basketball, but there are no immediate plans to play in the regular season, Hilton said.
The schools met in football every year from 1977 to 1999. Bill Hayes was a big part of that series, building WSSU and A&T into powerhouse programs over three decades as a coach. His career record was 195-104-2 over 27 years combined at the two schools, making him the winningest coach in A&T history and the second-winningest at WSSU.
Hayes, who was playing golf Monday morning, told the Winston-Salem Journal's John Dell that he was thrilled to hear that the two schools are playing football once again.
"I think that's wonderful," Hayes said by phone. "I'm glad for both institutions that the rivalry will continue. I think that's great."
During the 1990s, the average attendance for the rivalry game was 18,191 overall and 16,510 at Aggie Stadium, according to WSSU.
"This is a tremendous opportunity to renew a historic rivalry, the Battle of I-40, during this anniversary year at N.C. A&T's Truist Stadium," said Etienne Thomas, the Rams' athletics director. "Thanks to the vision and leadership at both schools we will be able to provide our fans with a phenomenal event. Fans of both institutions will get a chance to renew one of the great rivalries in college football. We are excited that Chancellor (Harold) Martin, Athletics Director Earl Hilton and Coach (Sam) Washington thought of WSSU for inclusion in this celebration."