Winston-Salem State's men's basketball program continues to make waves in recruiting.
Rasheen Merlin, a 6-foot-9 center from New Jersey, has indicated his plans to come to WSSU this fall. He made his commitment known through social media over the weekend.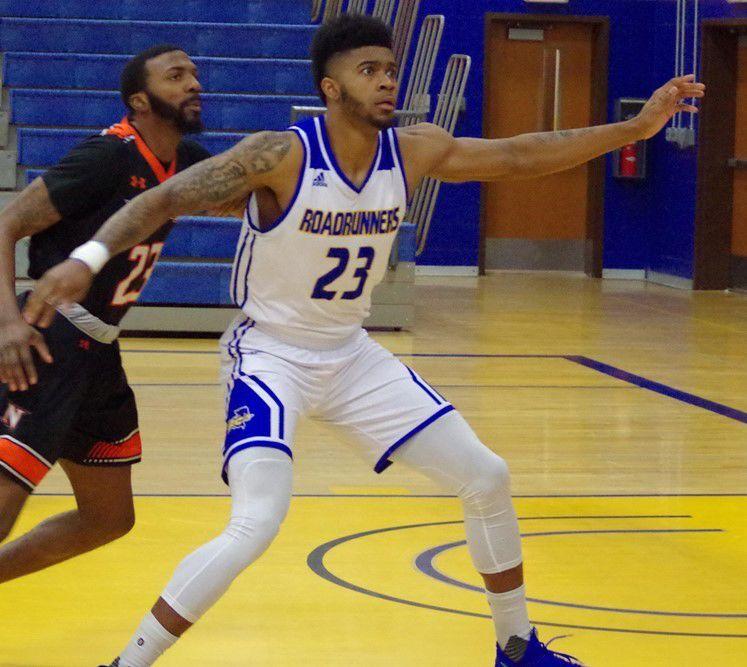 Merlin, who has been injured since 2018, played two seasons at Rowan College-Burlington County in Mount Laurel before going to Goldey-Beacom College in Wilmington, Delaware.
Because of injuries he played just two games for Goldey-Beacom and will have two seasons of eligibility at WSSU.
"I had been watching Winston-Salem State even before they offered me a scholarship and then when they called I was excited," Merlin said on Monday afternoon by phone. "I just think it's the place for me because I want to help then win games and do whatever it takes."
Coach Cleo Hill, Jr. of WSSU and his assistant coaches are not allowed to talk about incoming transfers until they arrive on campus, per NCAA rules.
The Rams are coming off a 19-10 season where they won the CIAA championship on Feb. 29 in Charlotte. Since that championship, the Rams' program has been on the rise in its recruiting efforts.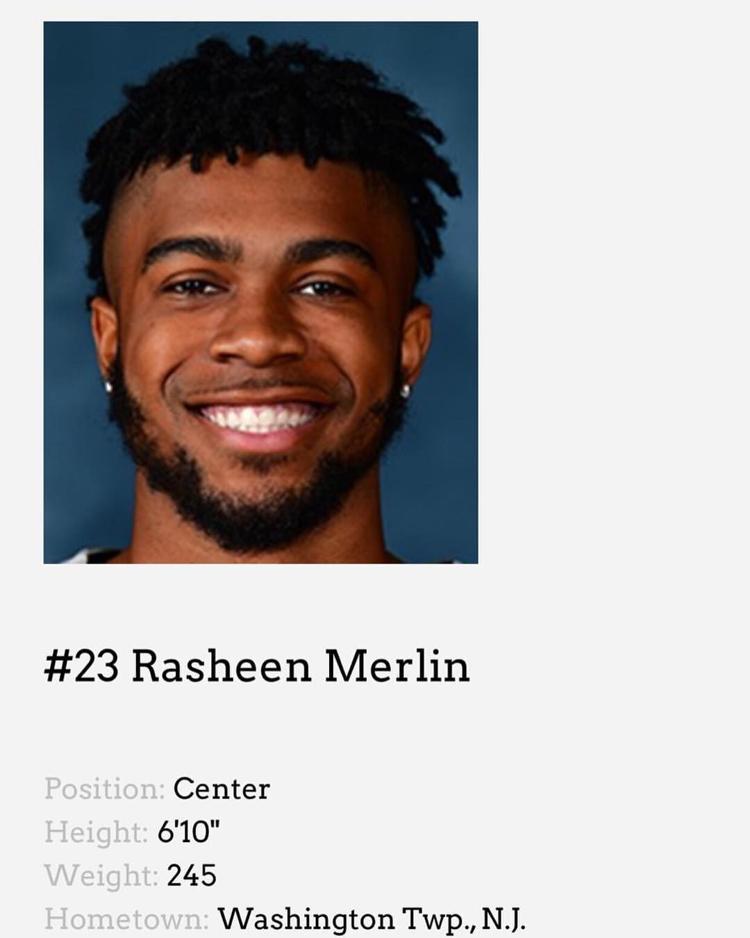 Earlier this month the Rams signed Cyrille Diop, a 6-foot-8 center from France who will arrive as a 21-year-old freshman.
The Rams also signed Isaac Parson, a guard who is from Kinston High School, and Samage Teel, another talented guard, who is from Farmville Central. Both were rivals in high school, and were ranked in the state of North Carolina among the top 50 in the senior class.
Also in this fall's recruiting class is Cam Campbell, a shooting guard who is a transfer from Lincoln (Pa.).
The addition of Merlin gives the Rams a legitimate post-up player who can fill the void with the loss of Mason Harrell, who exhausted his eligibility this past season.
Merlin said in a Facebook post that coming back from his injuries has been a hard process.
"Life's humbled me in ways you can't imagine but you can't fold even when the pressures on you got to remain solid," Merlin wrote. "Life's real and you got to wake up and figure out what you're going to do. When I was hurt in 2018 and stayed in the house injured for a year, I couldn't play and it hurt. Despite all the different narratives, nobody can discredit my offering in this game."
Merlin suffered a shoulder injury before arriving at Goldey-Beacom and underwent surgery for a torn labrum. However, he said he rushed his recovery time and he hurt it again in his second game with Goldey-Beacum in 2018.
"It ended up being torn in like six places so then I had to sit out for an entire season," he said. "Now, I'm 1,000 percent ready to play and can't wait to get down there to Winston-Salem State."
As part of the recruiting process Hill and one of his assistant coaches, Ricky Wilson, are from the same neighborhood in New Jersey. Merlin said that connection played a big part in him coming to WSSU.
"I was cool with that and we talked a little about that Jersey connection," Merlin said. 
Merlin, 22, who lives in Washington Township, New Jersey, graduated from high school in 2016.
In his last full season in 2017-18 at Rowan College-Burlington County he averaged 13.2 points and 9.8 rebounds for a team that went 27-5 and made it to the junior college Region XIX semifinals.
"I can't wait for what's ahead," Merlin said. "I'm just thankful to get an opportunity like this and play for a winning program. The sky is the limit."