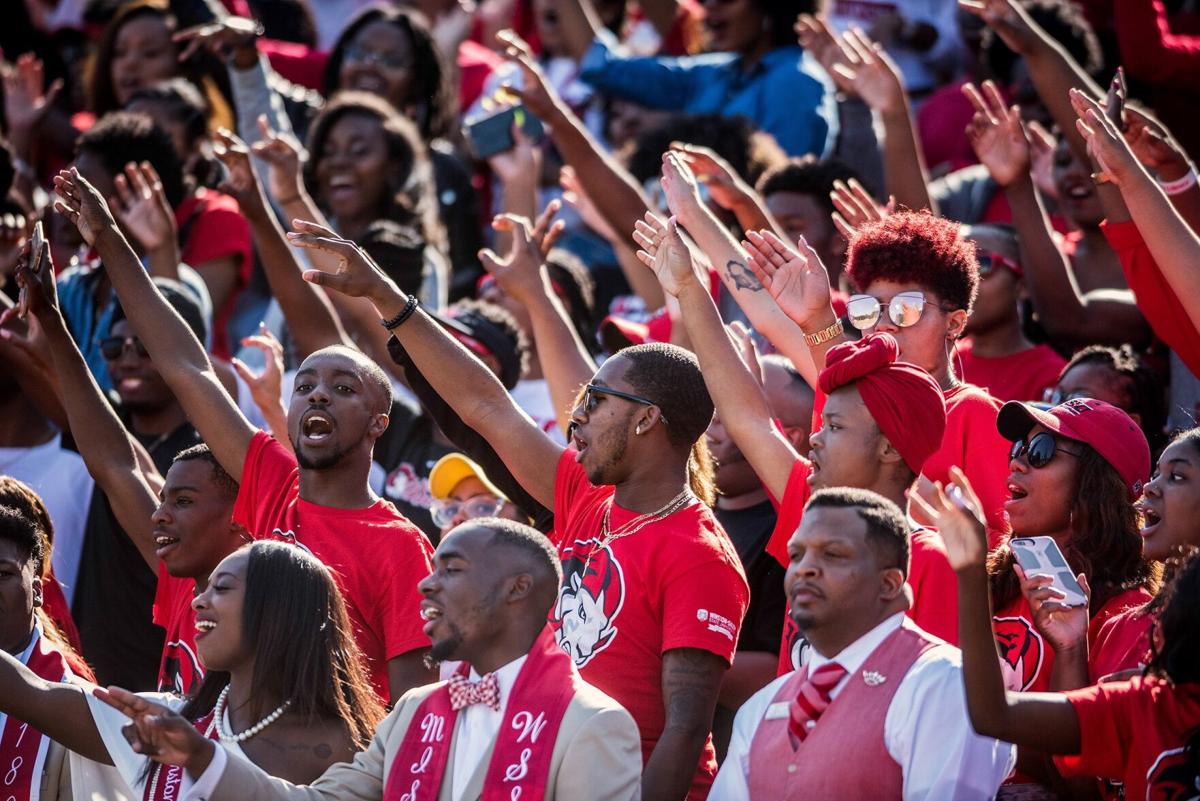 Winston-Salem State invited a few prominent alumni and fans this week to an update at Bowman Gray Stadium about the upcoming football season.
Etienne Thomas, the athletics director, didn't mince words about what's ahead.
"We will play football this fall, and we will have 100% capacity," said Thomas, who was hired January 2020 and has yet to go through a football season. "We are so excited about what's ahead."
The message that Thomas and interim football coach Robert Massey had for program supporters was "thank you."
"You stuck with us when we didn't have any games in 2020, and we thank you all," Thomas said.
The Rams will host UNC Pembroke at 6 p.m. Sept. 4 in their season opener.
For information on season tickets go here.
Massey's status as interim head coach
Massey might have set a record for being the longest-tenured interim coach in college football history. Massey, who has held the title since May 2019, is more worried about how his team will respond.
Thomas had said she would review Massey's status after the 2020 season, which was canceled. He went 4-6 in 2019 as the interim head coach. Now, he'll have a second chance this season to get the interim title removed.
"I've been transparent with Coach Massey since my arrival," Thomas said. "I do know that I've been impressed how he's handled everything through this pandemic and how he's put together the team we'll have out there this fall."
Beefing up
Winston-Salem State will try to dethrone Fayetteville State, which has won the CIAA's Southern Division the last three seasons.
"It's time for us to get back (to the championship game)," Massey said. "We have a good nucleus. We've beefed up our defensive line, and we didn't have that in 2019. We've got a couple of big guys on that line that are going to help us against the run."
Christian Colon, a redshirt junior who is 6 feet 4 and 320 pounds, is a transfer from Colorado State. Dantrell Barkley, who is 6-4 and 285 pounds, transferred from Charlotte.
Football team's grade point average
Without football during the last academic year, the Rams still found victories in the classroom.
The football team finished with a cumulative 3.1 grade-point average, which Thomas and Massey made sure to mention.
Kendyl Graves, a junior offensive lineman and an honor roll student, said he was not surprised.
"When you don't have football, you don't really have anything else to do but school work," said Graves, twin brother of quarterback Dominque Graves. "A lot of guys focus a lot more on school since that's really all we had. We had all that extra time in study hall, so the coaches stayed on us about academics."