Coach Cleo Hill Jr., the Winston-Salem State men's basketball coach, is experienced at trying to defend conference championships, something he has achieved at two previous head coaching stops.
But Hill, who will enter his third season as the Rams' coach, shakes his head when asked about defending a title during a global pandemic.
"We've seen nothing like this," Hill said.
Hill, the CIAA's coach of the year as the Rams went 19-10 and won the CIAA title in Charlotte on Feb. 29, tried to sum up what will be needed to defend the title.
"It's really going to be about who can manage the day-to-day dealings of this virus and who can manage getting through it," said Hill, whose teams also won conference titles at Cheyney and Shaw. "There are just so many unknowns out there that we don't even know what it's going to look like once we actually get to playing games. That's just the reality of the situation."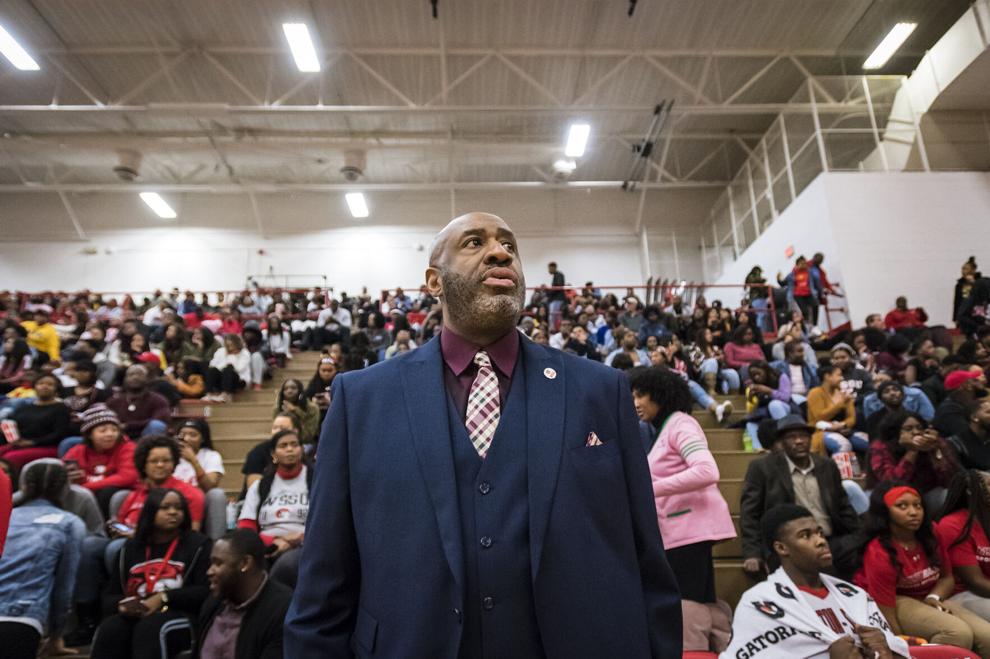 The Rams lost two key starters: Robert Colon, the MVP of the CIAA Tournament, and shot-blocking center Mason Harrell. Also lost were guards Julius Barnes and Dontae Caldwell, who also exhausted their eligibility.
"We are not going to hide the fact that we are the defending champions," Hill said.
The Rams will open full practice this week, but they don't have a schedule amid many other unknowns.
"How do you keep your student-athletes engaged, and how do you keep them safe?" Hill said. "And what do you do if somebody on your team tests positive? What ripple effect will that have on your team?"
Hill says while there is plenty to navigate, the good news is he will hit the court with a 15-player roster full of talent, from holdovers Jaylen Alston, Jon Hicklin, Xavier Fennell and Justice Kithcart to a recruiting class that is one of the best the Rams have had in recent years.
The Rams have seven returning players and eight newcomers.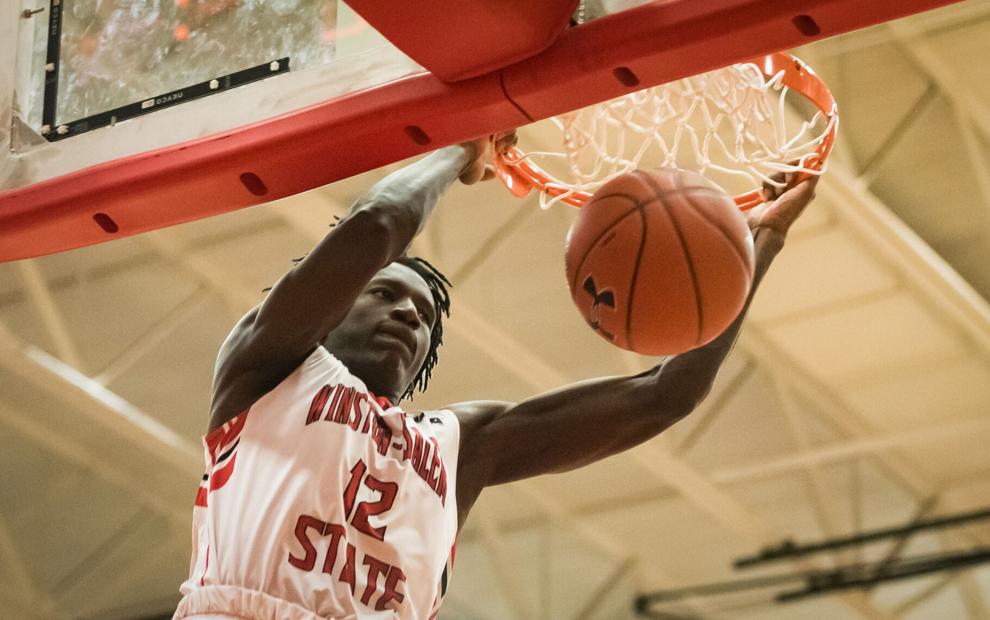 Among the newcomers, guards Samage Teel and Isaac Parson give Hill plenty of options. Transfer Cameron Campbell is a shooter in the mold of Colon, who took a team-high 369 shots last season. Also two newcomers to watch are 6-foot-9 Rasheen Merlin and 6-foot-8 Cyrille Diop. A late addition to the team is 5-foot-11 guard Abnar Muhammad, who is from Chicago.
With everything seemingly slowing to a crawl since mid-March as the pandemic hit, it seems like a long time ago that the Rams won the school's 12th CIAA Tournament title.
"We didn't get a chance to have our chests puff out a little bit this summer as the champions of our league," Hill said. "There was some talk about a parade, and the banner ceremony and the ring ceremony can still happen, but we just don't know when that will be."
Hill has done plenty of Zoom meetings with his team but has finally been able to meet with them in person on campus.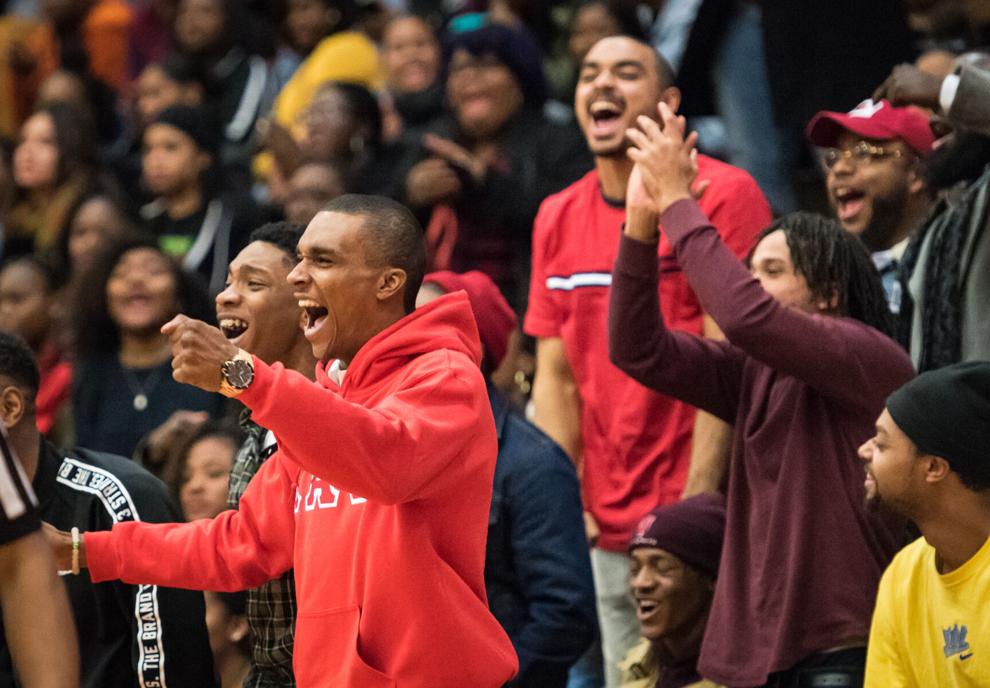 "They are super-excited and we've been shut down from team meetings to talking about basketball to individual skill development," Hill said. "We just started individual workouts on Sept. 29, but now we can get into full practice mode. They are itching to get out on the court."
Colon, a four-year starter who will go down as one of the top players in the program's long, storied history, was the absolute best at bailing out the Rams on offense. His creativity with the shot clock winding down will be missed.
Hill said these players will need to find their roles as practice gets underway.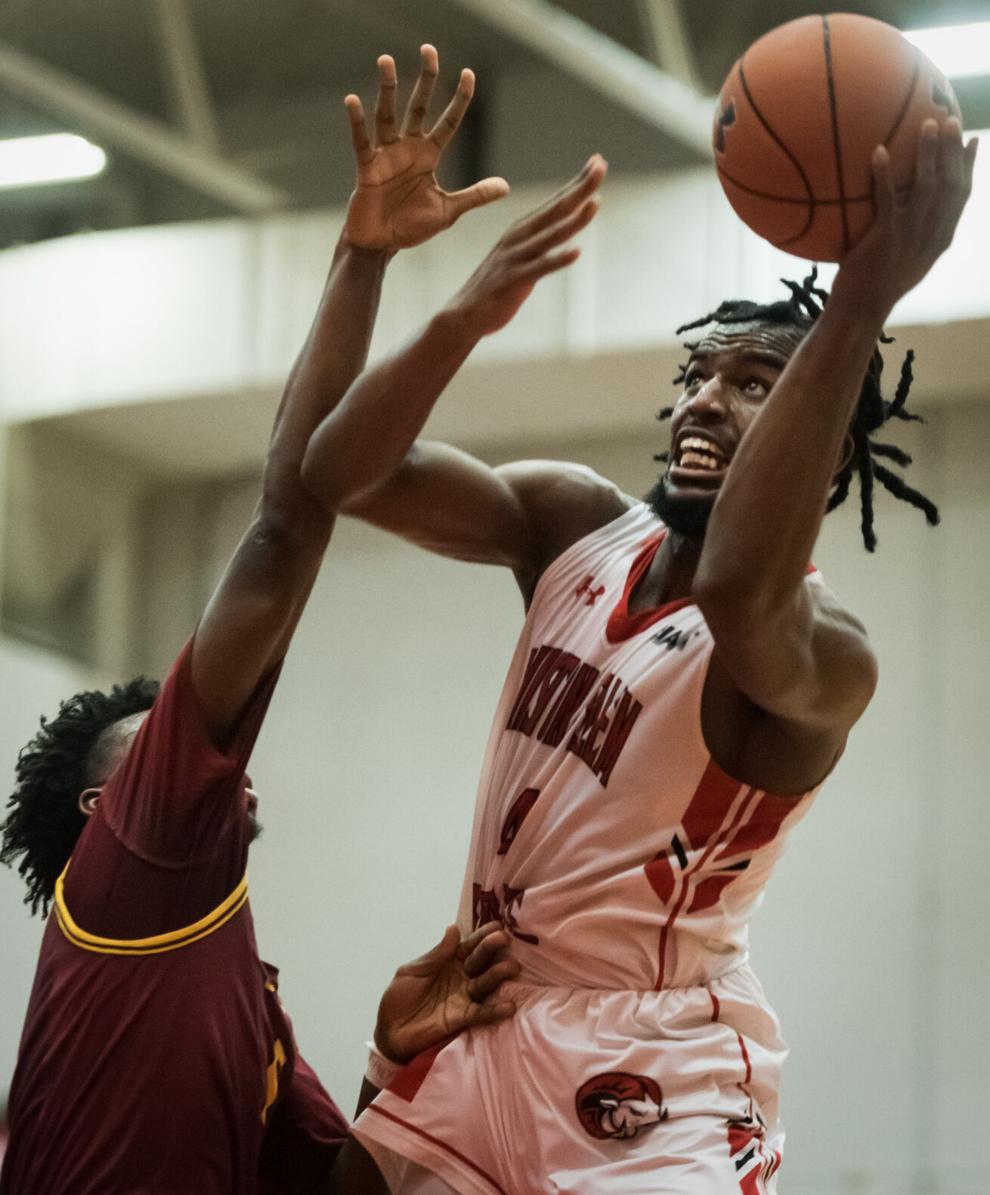 "We've been doing some talking a little bit, but we haven't gotten too specific on roles yet," Hill said. "We just want to get the guys out there and let them get some team chemistry. That will be a concern, however, in losing Robert who has been in the league for four years and knows what it's like."
Alston will likely grow into the role of a team leader, even though he has played just one season with the Rams. He has a year of experience in the CIAA and he loved the atmosphere surrounding the league.
"We are expecting a bigger role from Jaylen and he was one of the main guys along with Robert last season," Hill said about Alston, the team's leading returning scorer at 12.5 points a game. "He was good at driving to the basket and getting guys into foul trouble. Being in the league at least one year gives you an advantage and Jaylen could possibly be a captain for us."
The only injury concern heading into the first week of practice is Fennell, one of the best defenders on the team. He had off-season shoulder surgery and Hill expects him to be back in late November or early December.
"We feel like we have a good core group from last season that won a championship so we'll lean on them a lot," Hill said. "Really, just getting the philosophy down, and we've done a good job of changing the culture in two years. It's only been two years, but it's about continuing what we did on and off the court, so that will be the biggest challenge."