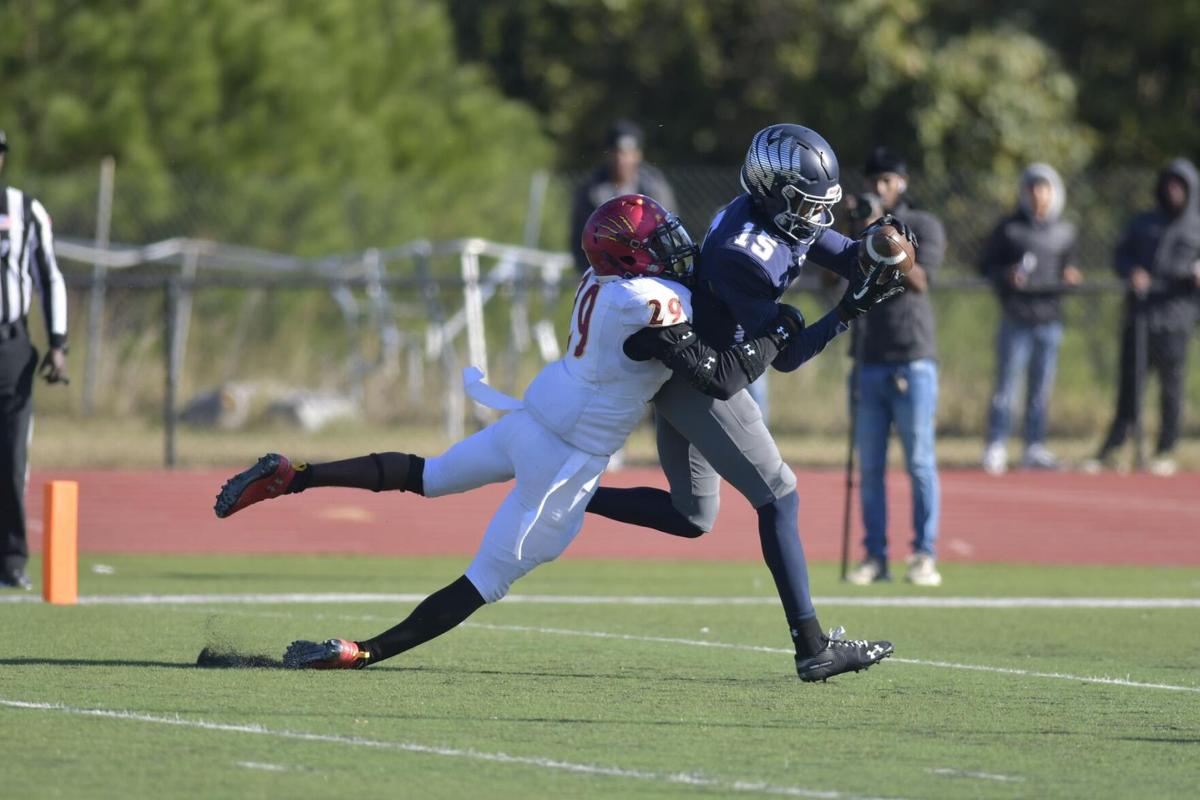 Winston-Salem State cobbled together one of its smallest recruiting football classes in a long time, but that's the nature of recruiting in the middle of a pandemic, according to interim head coach Robert Massey.
"It's a weird year for everybody so we just had to look at our needs as best that we can and I feel good that we definitely shored up our wide receiver position," Massey said.
Massey and his staff signed three high school recruits and welcomed three transfers. The three transfers are on campus and will compete in spring practice in March.
The Rams signed Jhaki Rankin of Reidsville, a 6-foot, 235 pound defensive back and the younger brother of Jayron Rankin, a former All-CIAA linebacker. Jayron, who is now a state trooper in North Carolina, was a three-year starter for the Rams before he graduated.
Also signed was wide receiver Anthony Davis Ingram, who is 5-10 and 170 pounds from Charlotte's Mallard Creek High School.
The third high school player signed is running back Jakari Walker of Bridgeport, Conn.
• Kannapolis' Dantrell Barkley, a defensive tackle who is 6-4 and 285 pounds, from Chattanooga. He played at A.L. Brown High School.
• Wide receiver Anthony Berry, who played in 2019 at St. Augustine's. Berry, a sophomore from Kinston, led the Falcons in 2019 with 36 catches for 455 yards.
• Nathan Strother, a wide receiver who transferred from Presbyterian. 
The Rams didn't play in the fall because of the pandemic but are scheduled to go through spring practice.
Athletics director Etienne Thomas is hopeful the Rams can have a controlled scrimmage to end spring practice on April 10. But there have been no updates on when spring practice could begin.
WSSU's schedule has not been released by the CIAA, but Massey said it would be the same as it was in 2020, with seven CIAA games and three outside of the league. The Rams will play N.C. Central on Sept. 18 in Durham in a rivalry game. The two schools will play for the first time in 11 seasons.
"Our big thing now is to keep the guys safe and keep our school safe from COVID," Massey said, "and we will ease into conditioning and then spring practice."
Massey said that several transfers and the incoming freshmen from last season haven't seen the field yet, so spring practice will be that much more important.
"You look at our running back position and we have four new guys but they haven't even been in a uniform yet," Massey said. "We feel good about our veteran offensive line and our linebackers, but we needed to get some depth at wide receiver and we've done that."