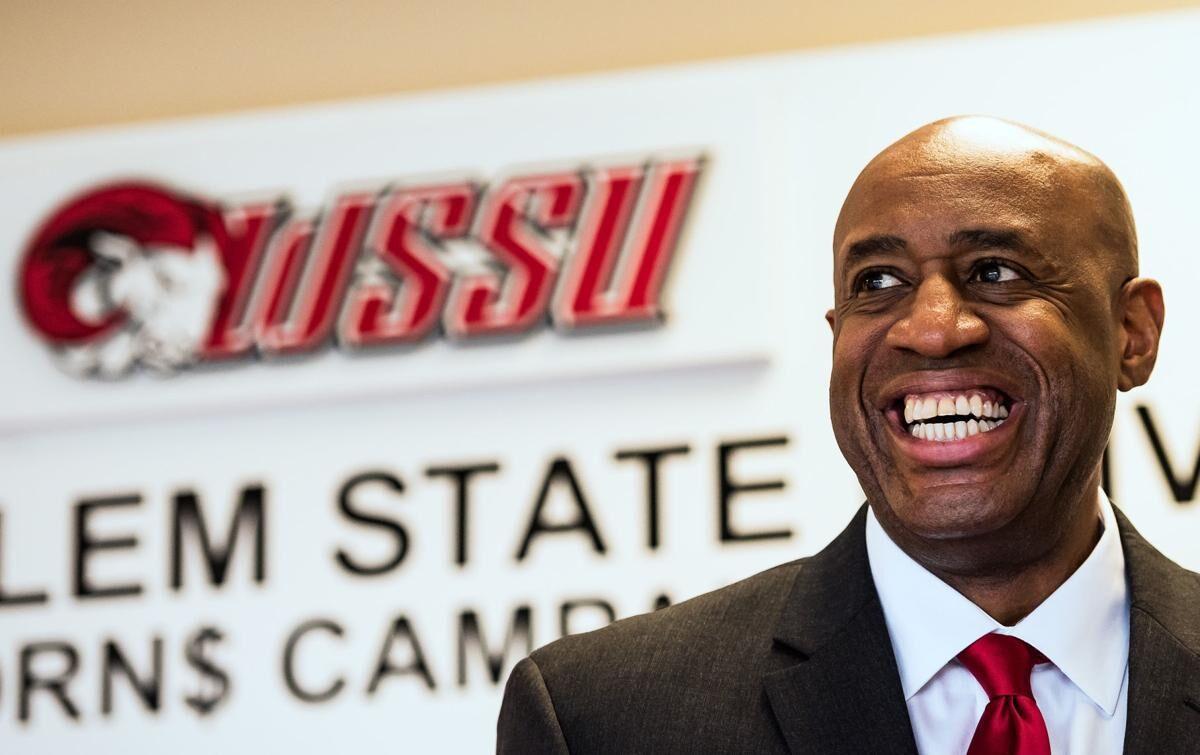 As a Division II program, Winston-Salem State doesn't have a large athletics department budget, so even a little bit helps in trying to build resources.
One new stream for the Rams, at least for this season, is the $22,000 it will take in after WSSU's men's basketball team plays exhibition games at Duke, at 1:30 p.m. Saturday, and at Wake Forest, at 7 p.m. on Nov. 5.
Duke, which is giving WSSU $15,000 plus 75 tickets, will begin a special season with the farewell tour of iconic Coach Mike Krzyzewski.
The Rams will get $7,000 and 50 tickets from Wake Forest to play at Joel Coliseum.
"Unfortunately as a Division II school, it doesn't help a lot," said Etienne Thomas, who is WSSU's athletics director. "It pays for the trip, and there's a good little buffer."
Winston-Salem State reported a budget with about $3.9 million each in revenue and in expenses to the U.S. Department of Education for 2019-20. The men's basketball team reported revenues of $40,161, against expenses totaling $463,334, so $22,000 from the two games may not be a lot but it matters.
Thomas said money not used for the trip to Durham will go toward operating expenses within the program.
"It will also help with (Coach Cleo Hill Jr.'s) recruiting expenses, and if there's some left over we could put that money toward (the Gaines Center)," Thomas said.
The tickets for each game will go to players' parents and coaches' families. Thomas said it's important that the players' families see them play in person, especially at a historic venue like Cameron Indoor Stadium.
"If we can give them that opportunity and not have to worry about the costs of tickets, we are going to do that," Thomas said. "The players and their families had no season because of the shutdown, so it's even more important this year that the parents can see them play in person."
She added: "We will have some left over, and those tickets will go toward some of our faithful donors."
For the Wake Forest game, leftovers would go to the Horns Club, the fundraising arm for athletics.