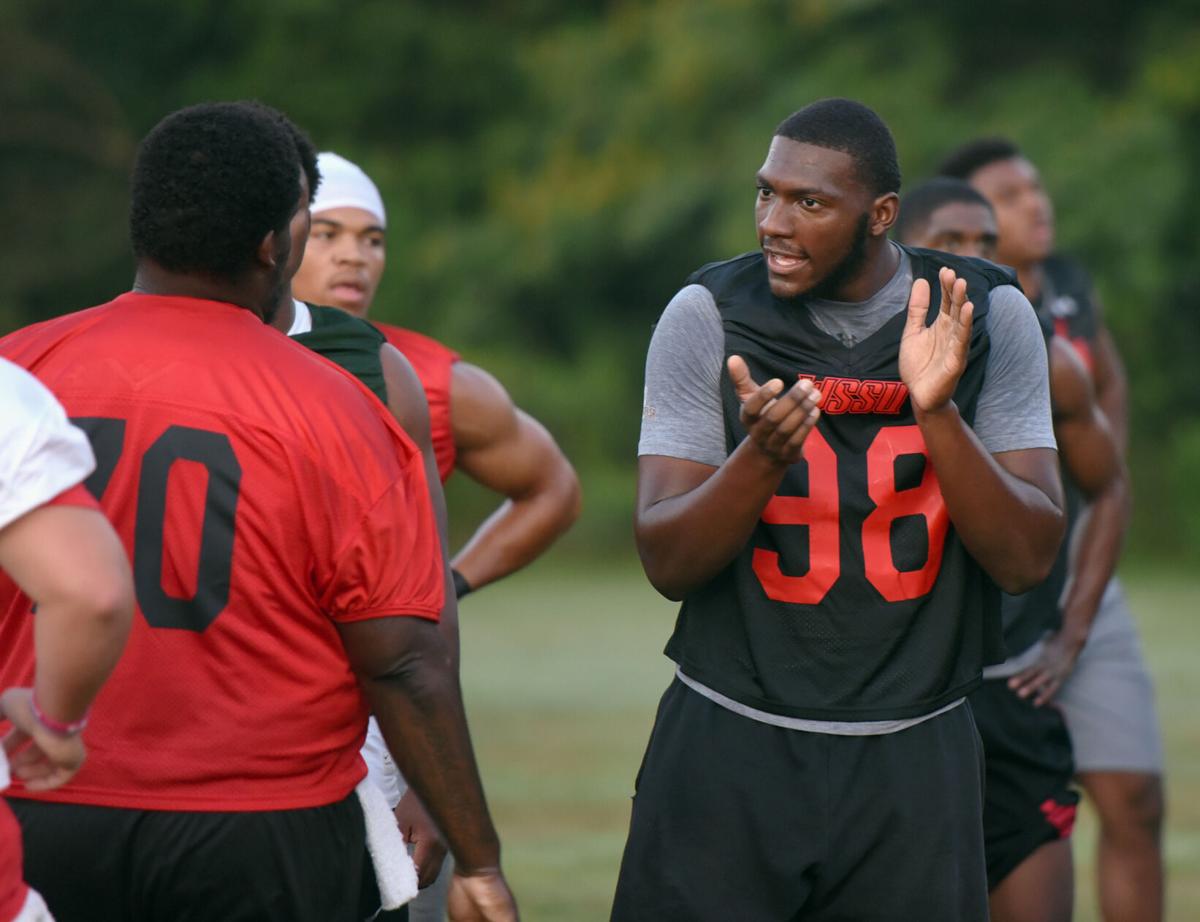 Karron Jeter, a senior defensive end on the Winston-Salem State football team, realizes there are worse things in the world than his career possibly coming to an end.
His career and those of seven other seniors scheduled to graduate in May could be over because of the CIAA's decision not to play spring football games amid the COVID-19 pandemic. The Rams have 13 seniors on the roster.
Jeter, a Mount Tabor graduate and Winston-Salem native, was holding out hope that something could be salvaged from his senior season.
"It just wasn't meant to be," Jeter said.
Jeter said he he's not sure whether he will come back for his final season next fall. If the right job comes along after graduation, then his football career will be over.
"I'll weigh my options and figure it out," said Jeter, an exercise science major. "I want to play my final year of eligibility but if an opportunity comes along and I can't pass it up, then I'll move on from football."
It's not hard to hear in his voice how much he loves WSSU and what it has done for him.
In early March, before the pandemic hit, the CIAA Tournament champion men's basketball team held a small celebration on campus before it left for the Division II NCAA Tournament in Pennsylvania. Though the school was in the middle of spring break, Jeter was there to support the basketball team.
It was a small gesture but Jeter wanted to support his school.
As it turned out, the men's basketball team never did play in that NCAA Tournament game because everything was shut down soon after that celebration.
"It's not all about football," Jeter said about his experience at WSSU. "I mean, I love it here and I'm thankful for Winston-Salem State. I'm glad I decided to come here."
Jeter, who in 2019 was in on 20 tackles and had three sacks in 10 games, said the disappointment of not playing football isn't the end of the world.
"There are always positive things to look for and we are healthy and we just happen to be living through a pandemic," said Jeter, who wants to be an occupational therapist.
Among Jeter's classes this semester, two are in-person and the rest are online. He said the school is doing a good job keeping everybody safe in terms of the virus.
"It's nice to see other students in person instead of on Zoom," he said.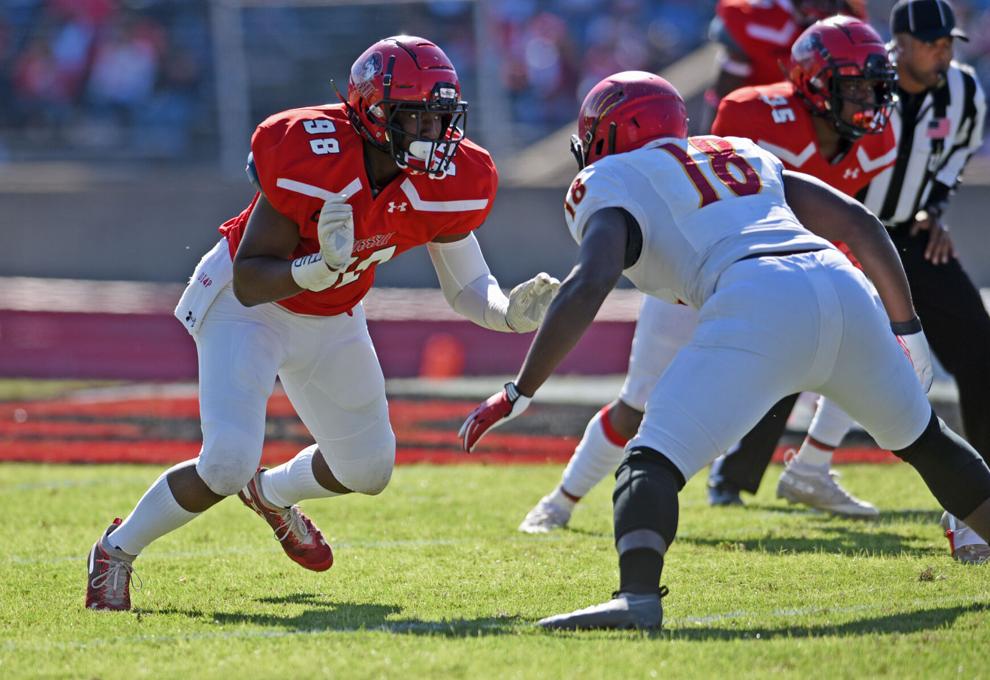 WSSU has reported just 45 cases on campus since March 1 and had no reported cases in its last COVID-19 Dashboard update.
"It's been kind of tough, but we are doing a good job of wearing masks and staying 6 feet apart," Jeter said. "Even in classes, desks are 6 feet apart and they did a good job of bringing us back on campus. I'm kind of shocked we are still on campus, but I'm proud of how it's worked out."
As one of the Rams' veteran leaders, Jeter has also made sure to talk with the freshmen on the football team. It's not easy to be away from home for the first time or not have structure or contact with the football program.
"We just kind of talked to the young guys and say 'You are OK?' because they are in college and it's all different to them anyway," Jeter said. "We just wanted to keep those freshmen positive, and I couldn't imagine going through something like this and being just 18 years old.
"I know it's tough on those young guys, so we are trying to stay in their ears and making sure they are going to class and all that stuff."
Jeter admits the team's morale will need help going into the winter as it waits for spring football practice to begin.
"We are focusing on the little things, and in order to practice in the spring you still have to eligible," Jeter said. "So you have to go to class, go to study hall and make sure your grades are up to par."
As for returning for his final season, possibly taking graduate classes, Jeter would like to be a part of a CIAA championship.
"I definitely want to play and joining the team again is something I will look at," Jeter said. "I'm going to graduate, and I want to help bring us a championship because one of our mottos here is 'we graduate champions.'"