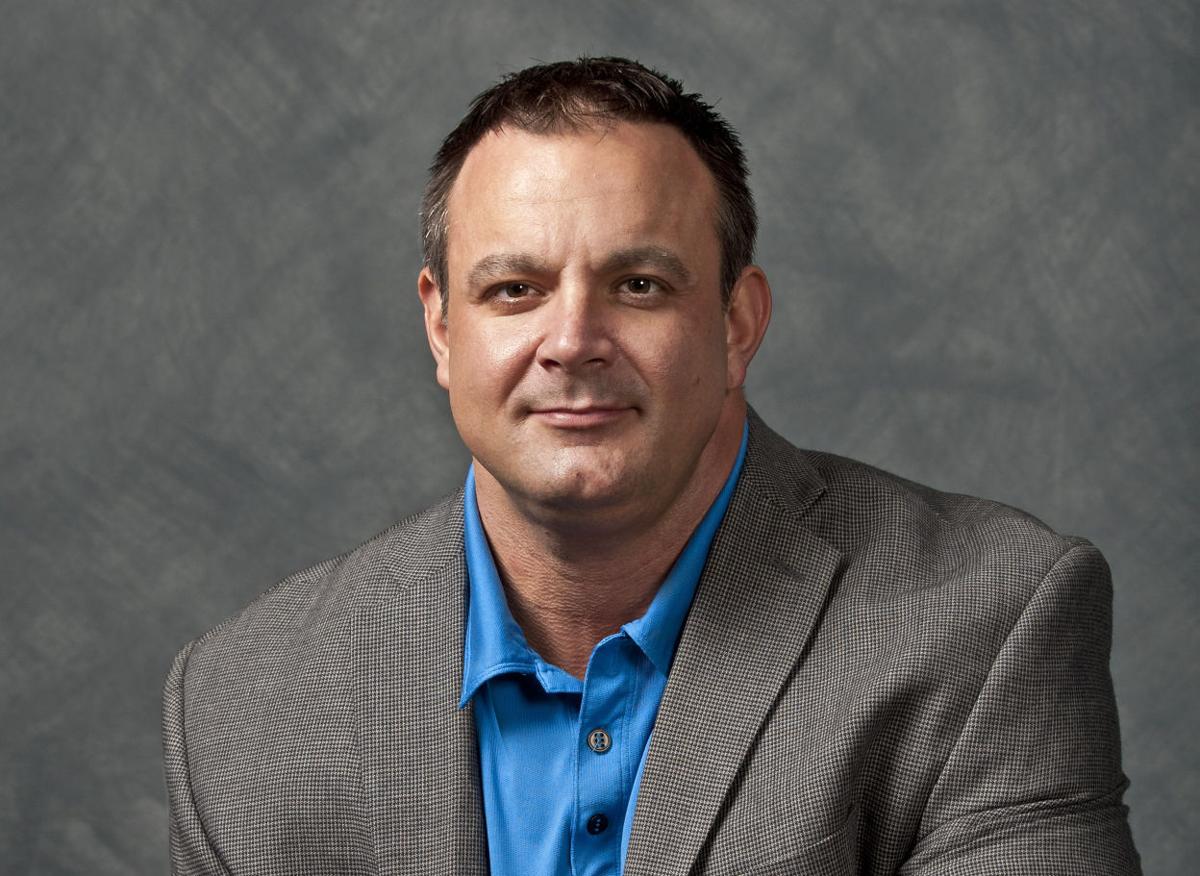 John Collins stood inside a curved hallway at Joel Coliseum on Saturday afternoon while pondering his future. It took some prodding to get him to think past this morning, let alone the following week, though it was justified.
Because with each game it becomes increasingly apparent Wake Forest needs to enjoy Collins, a sophomore, while it can.
His eventual NBA future is obvious even if General Manger R.C. Buford of the San Antonio Spurs wasn't on Saturday.
Buford blended in with the announced crowd of 12,935 on Saturday during Wake Forest's 88-58 win over N.C. State. Buford's mission aligned with the seven scouts in attendance: To see Collins and N.C. State guard Dennis Smith, Jr. Wake Forest's 6-foot-10 star hogged the spotlight, however, by posting his eighth-straight game with at least 20 points by scoring a game-high 23.
That's the longest such streak by an ACC player in three seasons and the first time a Wake Forest player has done it since Skip Brown reeled off 10 straight in 1974-75. Collins — who entered the game leading the ACC in field-goal percentage, was fourth in rebounding and seventh in scoring — needed less than six minutes to make 4-of-5 shots, score eight points and grab two rebounds.
The Wolfpack never found an answer for Collins, leaving a gap between it and the Deacons that wasn't nearly as close as Wake Forest's 30-point margin of victory.
"He's certainly become one of the better interior guys, I think, in the country," coach Mark Gottfried of N.C. State said. "I don't know that there are a lot of guys a whole lot better than him."
'The talk'
Collins, barring injury or some other unforeseen catastrophe, will someday be a pro. But the matter has been tabled for now by player and coach.
They have priorities and agendas and other matters to address before discussing Collins' pro prospects. The future can wait while the Deacons chase their first postseason berth in seven seasons, checking off a litany of smaller accomplishments in the process.
On Saturday, that meant completing a regular-season sweep of N.C. State for the for the first time since 2004-05. By also winning both of its games with Boston College, the Deacons have two regular-season sweeps for the first time since 2008-09 when they went 4-0 against the Eagles and Clemson. That indicates progress for a program still seeking footing and a clear-cut identity as Manning's third season heads down the stretch.
Afterward looms a decision that will impact the Deacons next season if not for years to come. And no one is talking if indeed they already know if Collins is leaving or even when that dialogue will begin.
"I don't know," Manning said. "We haven't had (an NBA talk) yet. We've still got games to play, things that we need to move forward with our team. But at some point there will be a conversation."
Of course they will talk. There's so much at stake.
Manning, one of the all-time great college players and the No. 1 overall pick in the 1988 NBA draft, understands the dynamic of both levels. He went the four-year route at Kansas to produce a career for the ages, although it didn't carry over as gloriously to the NBA.
Benefits of going pro
There is a plurality to Manning's current role as a coach. He's obligated to guide his protégé toward what's best for Collins with the shared understanding of what it means for Wake Forest basketball.
If current draft boards with Collins rated among the top 30 college prospects hold true, he would cash big checks only two years removed from Cardinal Newman High School in West Palm Beach, Fla. The price would be leaving a Wake Forest team that, given its abundance of underclassmen, would otherwise be positioned for a significant charge next season.
Doral Moore, Collins' 7-1 classmate from Georgia, would have to shoulder a larger load than the 8.8 minutes, 2.7 points and 2.4 rebounds per game he carried into Saturday's game.
And make no mistake about it — Collins would cash in if he's drafted. Even a minimum deal would change things for his mother, Lyria, who's retired from a career in the Air Force, though only after providing her son a global education via stays at her various posts.
It's a tempting idea, though he's currently unable to gauge how enticing.
"We're not struggling by any means, we're sort of middle class," Collins said. "We're not struggling by any means, but we're not doing the greatest. It's myself and my mom, and I'd put my mom in a much better position financially if I were to make that move. But she's not going to struggle crazy or anything like for the next year if I decide to stay."
The flipside if Collins leaves early, at least from Wake Forest's perspective, is that Manning's coaching stock could actually rise.
After all, he would've taken a four-star recruit that was rated, according to ESPN.com, as the 17th-best prospect in Florida and 36th nationally at his position and developed him into an NBA Draft pick in two seasons.
Pair that with his own legacy as a player, and Wake Forest could find itself flying into rare recruiting air.
"To be frank, it's legacy or money, really," Collins said. "I'm trying to decide if I want to be up in the rafters as one of the great Wake Forest players of all time or go to the NBA, be a professional and do it that way. But I'm trying to wait until the end of the season to make any kind of decision, to do anything about that. ... No wavering yet. I'm on the fence either way."
Collins then removed his jersey and headed deeper down that curved hallway toward the Deacons' locker room, satisfied in both his game and his answers to some obvious questions. He's enjoying his ever-improving game just as he seems to be savoring his time at Wake Forest. Collins might indeed be on the fence.
Meanwhile, a long-suffering Wake Forest fan base remains on edge while waiting for his ultimate decision.
Listen for "The Scott Hamilton Show," weekdays from 3-6 p.m. on 600 WSJS or streaming live on www.WSJS.com