Doug Crater, a legendary football coach and teacher at Reynolds High School, has died after a battle with Alzheimer's.
Crater, who is in the Winston-Salem Forsyth County Hall of Fame and the Reynolds High School Hall of Fame, died Tuesday at age 88.
Crater spent 36 years coaching at Reynolds. Stan Elrod, an assistant coach to Crater in football in the early 1980s, summed up Crater's impact the best.
"He didn't just roll out the ball and coach," said Elrod, who also was a principal at Reynolds and at Reagan High School. "What I remember most was the love his players had for him and there was some tough love involved but the kids just had so much respect for him and what he stood for."
Crater, a 1952 graduate of Reynolds and a Winston-Salem native, also graduated from Appalachian State. It didn't take him long to return to Reynolds, where he carved out a coaching career involving many sports.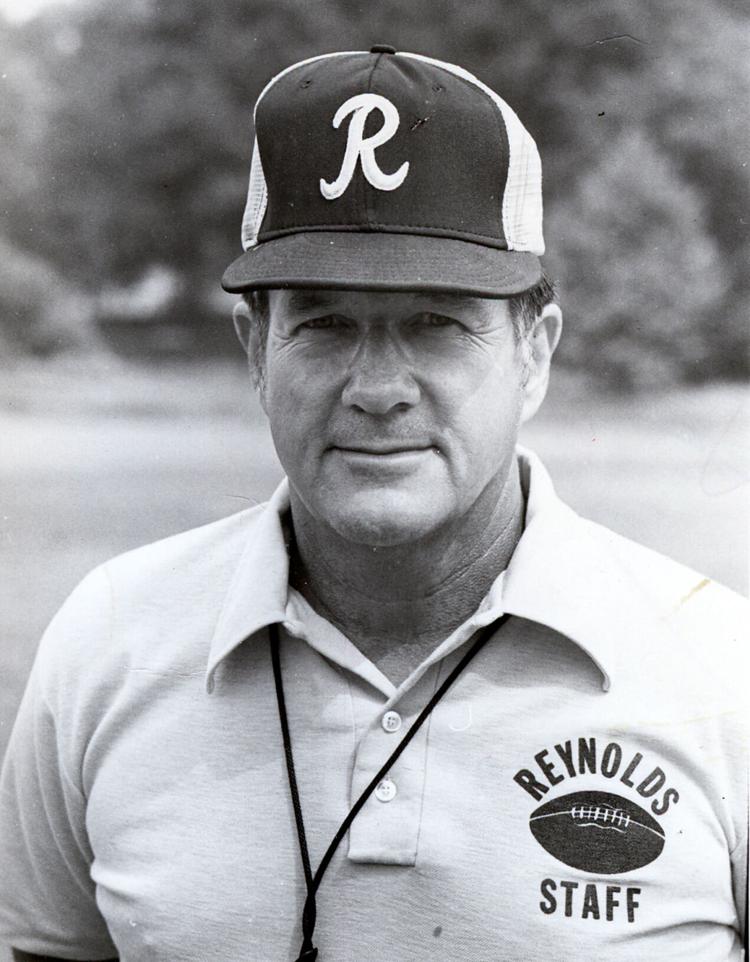 In his 29 years of coaching football, his teams won more than 100 games and three conference championships and reached the state playoffs four times. He also coached the East-West All-Star Game in 1976 and won several coach of the year honors.
He also started Reynolds' wrestling program, and his teams won more than 250 matches, 12 conference championships and six state championships.
"He also coached golf and won state championships in that sport as well," Elrod said.
The Demons won eight conference championships in golf and the 1968 state championship.
Bob Deaton, 88, was the principal at Reynolds when Crater became the football coach.
"Doug would fuss at his players to no end, but they'd all run through a wall for him," said Deaton, who is honored in the naming of Reynolds' Deaton-Thompson Stadium.
Crater loved everything about coaching, Deaton said, no matter what sport.
"He just had a way of relating to the kids and it's something that was remarkable and I'm pretty sure all those kids who he coached would run through a brick wall for him today," Deaton said
One of Crater's wrestlers, Mike Jordan, was a state champion who wrestled at Duke but lost every one of his matches his freshmen year, Deaton said.
"But then by his senior year Mike was the ACC champion," Deaton said.
Jordan is a retired Methodist minister who remained close to Crater for a long time.
"That's just one story about one of the guys Doug coached," Deaton said. "There are a lot more stories like that where Doug had a big impact all over the city of Winston-Salem."
Crater is survived by his wife, Sandy; daughter, Jennifer Wilson; and three grandchildren.