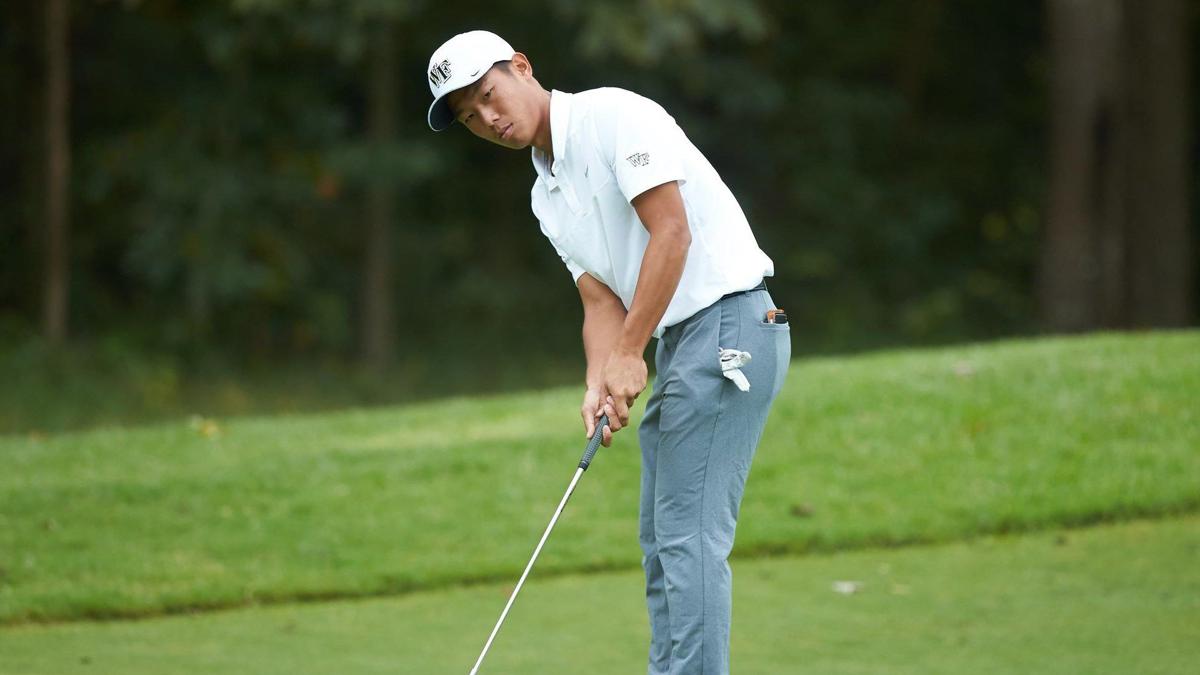 Wake Forest men's golf team will be represented in a big way at this week's U.S. Amateur in Bandon, Oregon.
The Deacons will have five golfers in the field led by senior Eric Bae. Others in the field will be seniors Marco Steyn and Parker Gilliam along with junior Alex Fitzpatrick and incoming freshman Michael Brennan.
Coach Jerry Haas of the Deacons said he's excited to see so many of his golfers in the field.
"To have a good program you have to have successful amateurs and we have that here at Wake," Haas said. "It's always been my vision to have great representation at these events and this year we have five guys competing."
Because of the ongoing pandemic it's been tough to find tournaments to play in but Brennan, who will arrive later this month at Wake Forest, has played in several big tournaments in the Western Amateur.
Fitzpatrick and Bae will be making their first competitive appearances this summer. Fitzpatrick returned home to England after the spring season was shut down in mid-March by the pandemic.
Bae returned home to Pinehurst to finish out the spring semester, but has recently returned to campus and has been utilizing the practice facility.
Steyn also played in the Western Amateur and also the Northern Amateur. The South Africa native made the decision in March to stay in Winston-Salem to finish the semester online
Gillam returned home to Cary to finish the semester and continued to practice and play while he could. He got back to Winston-Salem this summer and also played in the Western Amateur.
"Hopefully, it gives the guys a sense of normalcy to be out on the course in a competitive setting with basically a whole lineup out there with you," Haas said. "It's one thing to play a couple rounds with the guys, but to have five of them competing together but not as a team will be a great experience for them."
The field of 264 golfers will be cut to 64 after two rounds of stroke play. The match-play portion of the tournament will begin on Wednesday with the 36-hole championship round scheduled for Sunday.
(336) 727-4081
@johndellWSJ