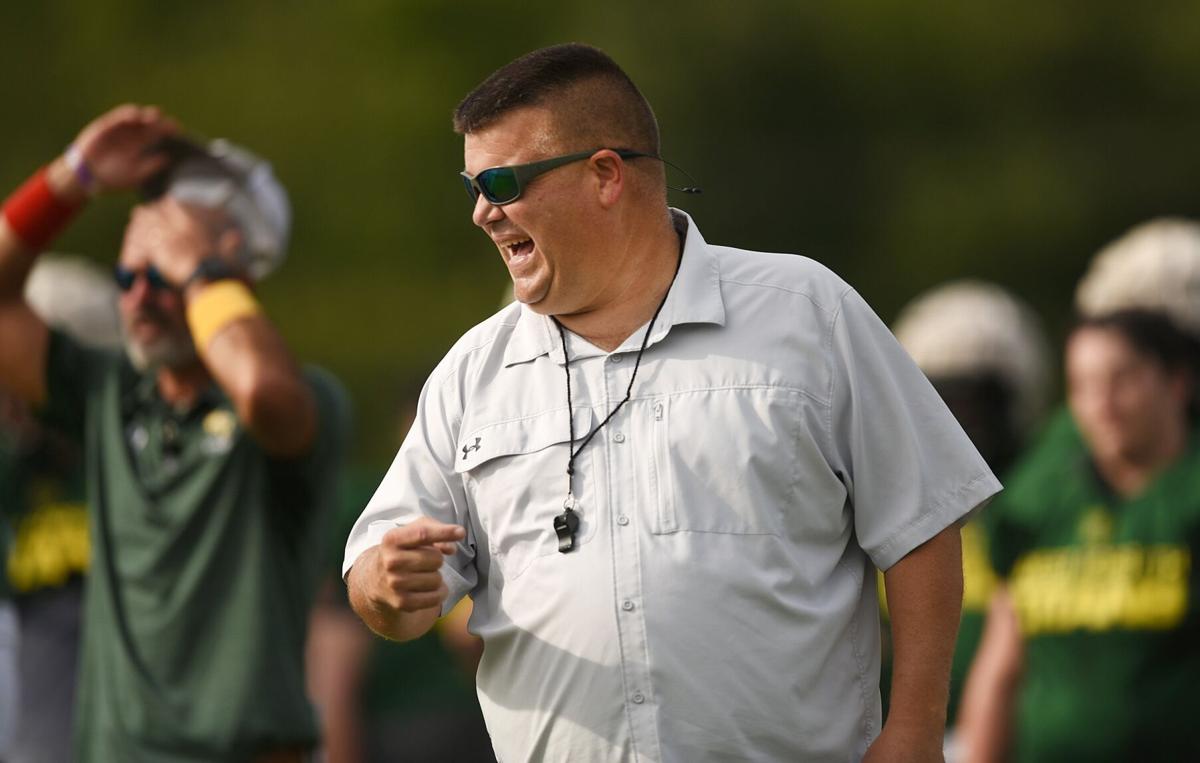 Previously unbeaten East Forsyth's 22-18 loss to Reagan on Friday night shook up the JournalNow.com Football Top 10 poll, and when the ballots were tabulated West Forsyth was the new No. 1 team. The Titans, who head to Parkland this week, dominated Mount Tabor 36-14 and their only loss was at Matthews Weddington. Davie County, the only remaining unbeaten team in the poll, moved from No. 6 to No. 4.
Marquee games this week are: No. 3 Glenn at No. 2 Reagan, No. 5 East Forsyth at No. 4 Davie County and No. 9 Reynolds at No. 6 Mount Tabor.
The poll is compiled by staff writer Joe Sirera, who votes along with area coaches:
1. WEST FORSYTH
2. REAGAN
3. GLENN 
4. DAVIE COUNTY
Friday: No. 5 East Forsyth
5. EAST FORSYTH
Friday: At No. 4 Davie County
6. MOUNT TABOR
7. OAK GROVE
8. NORTH DAVIDSON
Next: Montgomery Central, Oct. 1
9. REYNOLDS
Friday: At No. 6 Mount Tabor
10. NORTH FORSYTH 
DROPPED OUT
ALSO RECEIVING VOTES (in order of votes received)
Carver (3-2), Walkertown (2-2), Bishop McGuinness (1-3), Atkins (1-2)
Contact Joe Sirera at 336-373-7034 and follow @JoeSireraSports on Twitter.