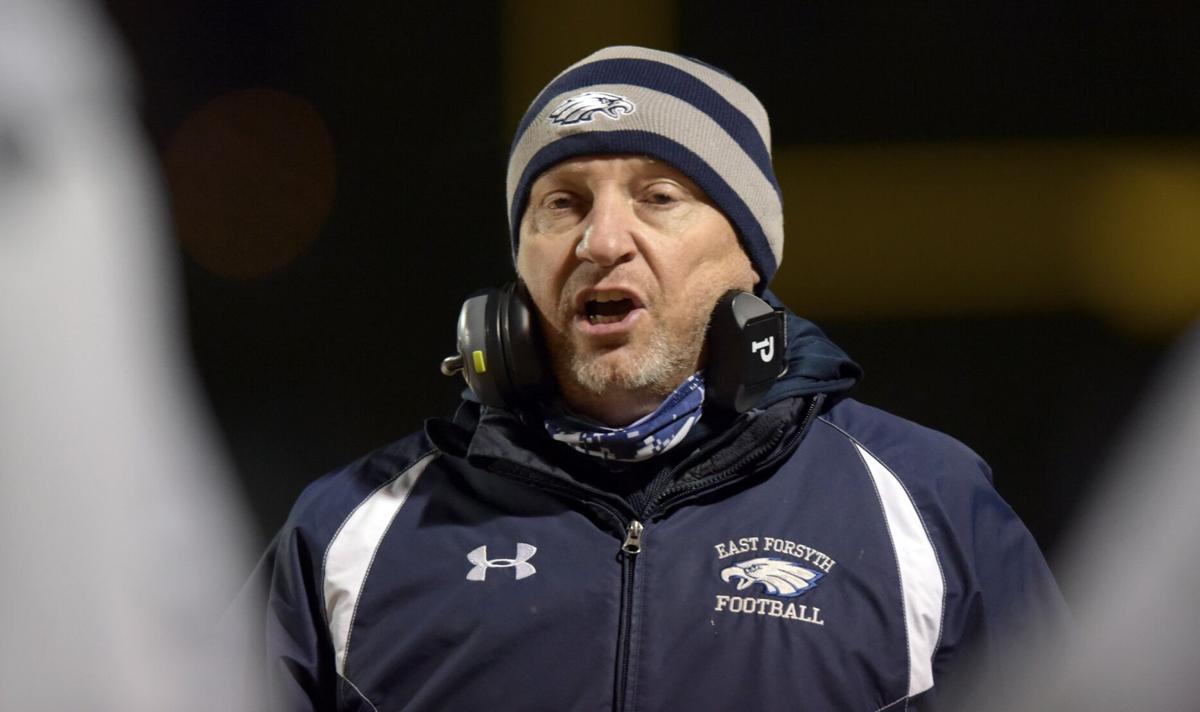 One Forsyth County football team has made it to the fourth round of the NCHSAA playoffs, and East Forsyth has done it in the loaded Class 4-A West bracket. Coach Todd Willert's Eagles have their biggest challenge yet as they head to Cornelius to take on unbeaten and top-seeded Hough on Friday night.
He took time out from game prep to talk with JournalNow.com's Joe Sirera about the matchup:
TODD WILLERT, East Forsyth
Contact Joe Sirera at 336-373-7034 and follow @JoeSireraSports on Twitter.