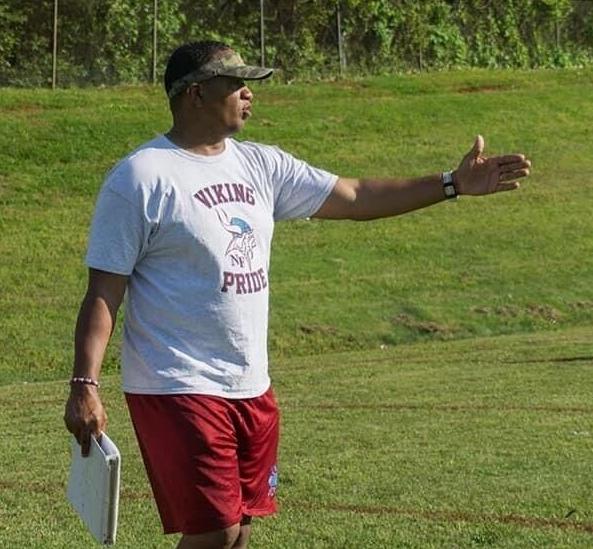 WINSTON-SALEM — Bernard Williams knew he wanted to be North Forsyth's head football coach when he was a senior at the high school in 1997.
"I can remember being in Lynn Olsen's class in Room 214 my senior year in high school," Williams said this week. "I should've been learning Spanish, but I was in there drawing uniforms and drawing plays, developing a coaching tree. My head coach — I love him dearly — Drew Buie was someone where I wanted to come back and replace him at some point if I didn't play pro football."
Williams got that opportunity on an interim basis this month and the interim tag was lifted Wednesday. He succeeds his former boss, Jay Blair, who was removed from the position Oct. 23.
Williams, who played with Blair at East Carolina, spent the 2019 season as the Vikings' defensive coordinator after serving as an assistant coach at Glenn. North Forsyth finished the season 4-3 in the Western Piedmont 2-A Conference and 4-7 overall. That was a dramatic improvement from the previous season, when the Vikings went 0-11 as a member of the Piedmont Triad 3-A Conference.
"The energy was brought back to our program last year," said Sean Vestal, North Forsyth's athletics director. "You could see where the kids started taking more pride in the program. That's something Bernard can bring because he wore the jersey."
Being a part of the North Forsyth community means a lot to Williams. You can hear the pride in his voice when he talks about growing up in the area. His three older sisters graduated from North, and his father still lives in the area. Williams' son and youngest daughter attend the school.
"It's a family environment there," Williams said. "So many kids like Rodney Scott, who played at North Forsyth, grew up in my community. Ricky Banner, I remember, Brian Howard, Marcus Sutton … I could just keep naming them. They all turned out to be hall of famers at North Forsyth. … I remember seeing all that greatness. It's such a special place."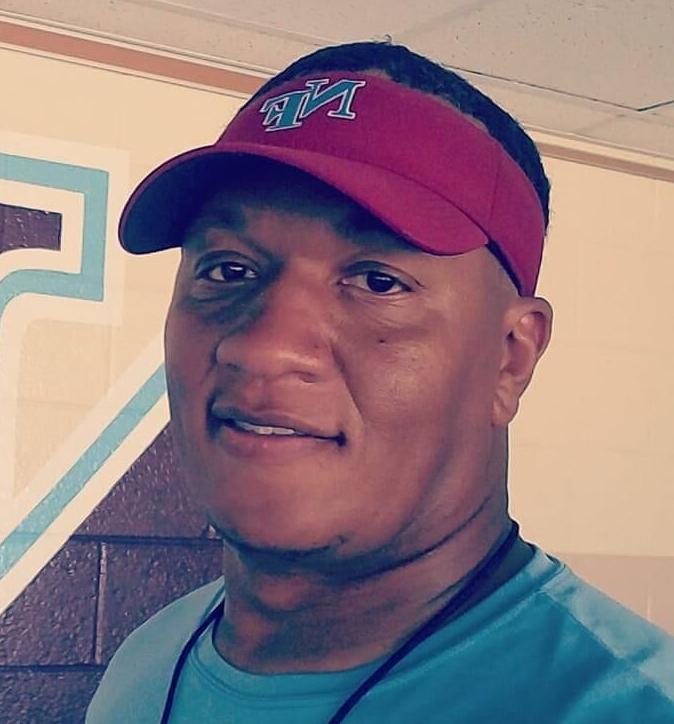 Williams' goal is to give North Forsyth a special football program again. With last season's staff returning almost intact, he plans to keep most of what Blair installed, but "modify it slightly and make things better."
Williams says the Vikings are "going to be a much better-disciplined team. A Bernard Williams-coached team is going to be sound on special teams, because special teams can win games for you and special teams can lose games for you."
That's a lesson he picked up at ECU while playing against Frank Beamer-coached Virginia Tech teams that took particular pride in that phase of the game.
He'll also try to impart some of the football lessons and life lessons he learned while at North Forsyth.
"Bernard played in the East-West All-Star game representing North Forsyth High School," Vestal said. "He's got in his office right now his old North Forsyth helmet with the East-West stickers on it, and the kids were walking in this week and looking at it. That's something other people can't bring to the table."
Being back at North Forsyth as a coach and social studies teacher brings things full circle for Williams. His first teaching job was at Clemmons Middle School, where he spent six years working for Principal Sandra Hunter. She also happened to be an assistant principal at North Forsyth when he was a Viking and she still holds a special place in his heart, as does the community.
"My family grew up in that community on that north side of town, University Parkway, Rural Hall, Tobaccoville, the Old Town area," Williams said. "That community served me and my family all my life. Now it's my turn to serve that community."
Contact Joe Sirera at 336-373-7034 and follow @JoeSireraSports on Twitter.