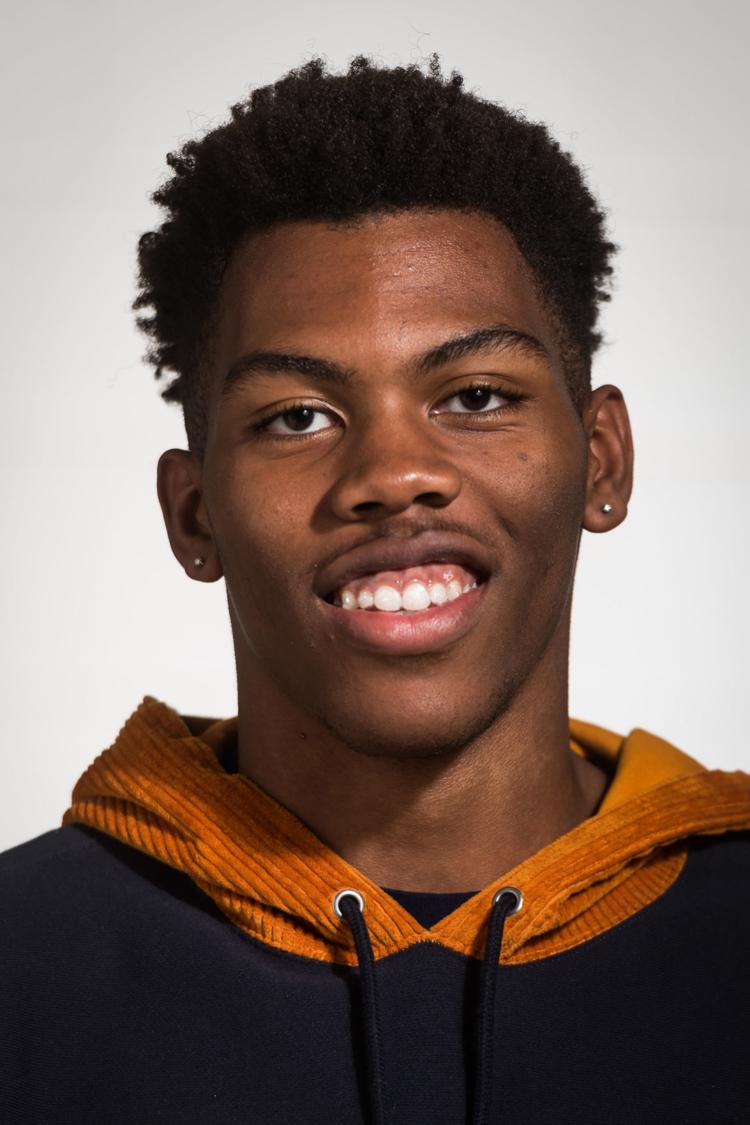 Four years ago, K.J. Crenshaw was just starting out in basketball after deciding that football wasn't cut out for him.
Crenshaw tried out for the junior-varsity basketball team at West Forsyth, and he got cut. Instead of looking for another sport to try, he decided that it wouldn't happen again.
"I used to play football, but I got tired of it and shifted to basketball," Crenshaw said. "My freshman year, I tried out and got cut, I was disappointed, but it made me want to work at it. It was something I really wanted to do.
"So I worked out the whole rest of the school year and that summer. I was just working at basketball all the time. Before that, I really didn't know much about basketball; I just tried it. I had played at the YMCA, but this was the first time I really tried organized basketball. I got more comfortable playing, and it helped my basketball IQ."
That fall, when it was time for tryouts, Crenshaw was a different player. He made the JV team, then made the Titans' varsity as a junior. Now a 6-foot-3 senior, Crenshaw plays center for West Forsyth.
Kevin King, who took over as West's head coach this season after a year as an assistant, said Crenshaw is one of the better athletes on his team.
"K.J. is the best jumper we've got," King said. "We've never measured his vertical jump, but I'll bet it's easily 30 inches.
"He practices and plays as hard as anybody on the team. He's got an extremely high motor. He's a very physical player."
Crenshaw said his strengths as a player are on the defensive end of the court: rebounding and blocking shots. His jumping ability allows him to get to the basket on offense; he had his first dunk this season against Grimsley (Greensboro, N.C.).
"I'm probably a natural forward, but most of the team's I've played on have been short, so I've played center," he said.
Crenshaw, 18, is planning on a career as an engineer. A dream outcome of the college-application process would be a spot in the freshman class next year at N.C. State. He is applying there and to UNC Charlotte and North Carolina A&T.
"I really want to go to State for engineering," he said. "I don't know which branch I want to study, but I've always been good at math. People look at me and say, 'You like math?' But it's always been one of my easiest subjects."