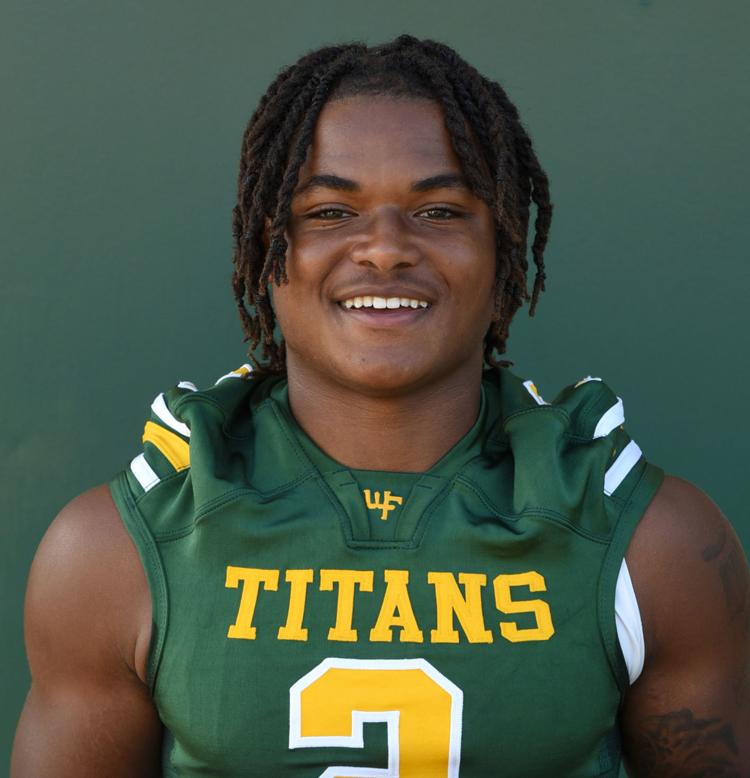 According to his coach, Kendall Williams has "stayed the course."
That might mean any number of things, but at West Forsyth, where Williams is a starting cornerback on the football team, it means that patience early in his career has been rewarded with plenty of responsibility as an 18-year-old senior on a team ranked in the top 10 in the state.
"Kendall is a great kid; he does a great job, and he's a great leader," said Adrian Snow, the Titans' coach. "He is playing extremely well right now; he's been tough. He has played corner and safety for us, and he's stayed the course. This year, he's just playing corner."
Williams played JV for the Titans as a freshman, then was mostly a varsity reserve as a sophomore. As a junior, he started eight games: six as a safety, the last two as a cornerback. Now, he helps call the defensive signals for the Titans.
"I played both safeties last year, and I was glad I was able to come and fill in," he said. "I just try to keep competing and get better every day," Williams said. "Starting some at safety last year has made it easier this year. I know the calls before they come in, and I'm ready for the play. I think that's my strong point, my football IQ. I like watching films; I want to know what the play is before it happens."
Williams began playing football almost before he was in elementary school, for the Pop Warner Tiny Greyhounds.
"I fell in love with football immediately," he said. "I loved being able to outrun everybody and score touchdowns. That was before I played defense. I always loved hitting people on the field, and I made the transition before high school. I came to high school knowing I wanted to play on defense."
Williams has sampled other sports, giving up basketball for football, in part, he said, because he was a better football player than a basketball player. He ran track for the Titans as a freshman but said he got sick and took the rest of the spring off. He plans to return to track this spring, especially if he needs to work on his speed before he plays football in college.
"I have a few schools looking; I'm just going to take it day by day. I should know something by the end of the season," he said. "But I definitely want to play in college."