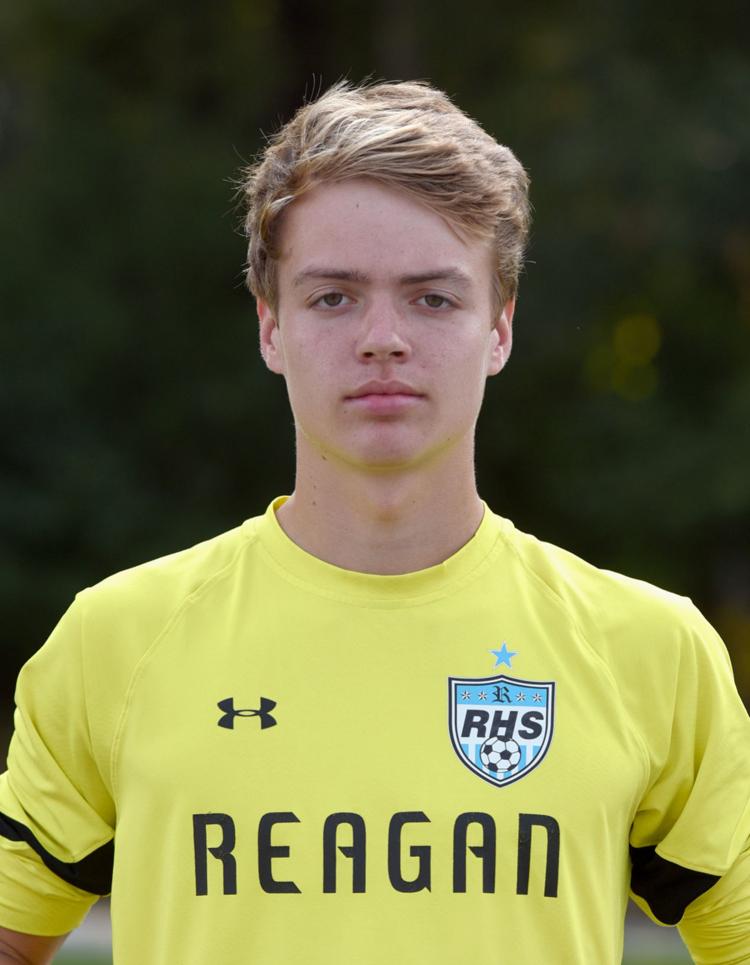 This has not been a vintage year for Reagan soccer.
Performance-wise, the Raiders (7-13-2 as of Oct. 31) played sporadically, especially when it came to stopping opponents. Yet, in spite of the team's defensive issues, goal-keeper Logan Brence proved to be a shining light in a less-than-stellar season.
"Because of Logan, we were always in the game," Coach Shane Maullin of Reagan said. "If he wasn't our goalie, there's no doubt in my mind that teams would've scored on us a lot more frequently. His presence at the net kept us respectable."
Brence, a 6-foot-3 senior and team captain, turned in superlative performances all season long. In the process, he's making a strong case to earn All-Central Piedmont 4-A Conference honors for the second year in a row.
Maullin contends that Brence has played well enough to garner more post-season accolades.
"He's outstanding at his position because of agility, reflexes and his ability to go horizontal. I believe he can make All-Region and All-State."
In 22 games this fall, Brence recorded 115 saves. His best single-game total was 13 saves in a matchup against Wesleyan Christian from High Point earlier this season.
"I really enjoy the challenge of competition," Brence said. "That's what gives me great confidence. The way I look at it, coming up with saves is all about me doing my job. It's about doing what I've got to do, to get the job done."
As skilled as Brence is, there's little or no chance that he will continue his soccer career at the next level. That decision was made two years ago when he played for Reagan in the fall and Greensboro United Soccer Club in spring.
"I'm not interested in playing college soccer," he said. "I made that decision after my sophomore year. I have other aspirations."
Brence plans to attend North Carolina or N.C. State and pursue a degree in a medically-related field of study.
Maullin remains hopeful that Brence will have a change of heart. In his mind, Brence is a prized college prospect.
"I'll keep talking to him about it," Maullin said. "I just hate for such a natural talent to go to waste. He would be a good fit in any Division I program. Even if he went as a walk-on, I believe he would make it. It would be a mistake for any Division I college to overlook him. Logan really is that good."