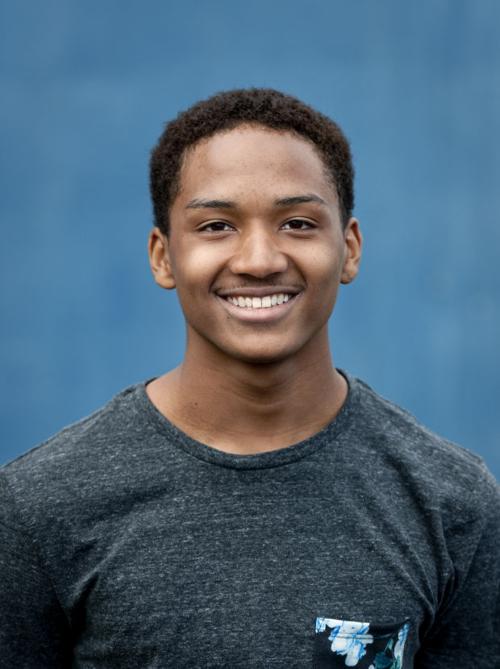 The 400-meter race is arguably the most grueling in track and field. It's an event which puts a premium on speed and stamina over a one-lap distance. Some runners start out relatively slow and save their final kick for the last 100 meters. Others get off to a fast start and try to get enough of a lead to hold off all challengers to the finish line.
Lorenzo Graise of Carver has learned that he cannot ease up at any point during a race. When that happens, he watches video of former world and Olympic champion Michael Johnson at the 1993 World Championships. It was the day that Johnson ran the fastest time ever – 42.93 seconds on his anchor leg for the United States' 4x400 relay team.
"Sometime I need a reminder of how the race is supposed to be run, so I take a look at that video," said Graise, who also competes in the 200, 300 hurdles and 4x400 relay. "Every time I watch, I get even more motivated. On that relay leg, he never stopped pumping his arms. The faster you can pump your arms, the faster you can move your legs."
Graise, a sophomore transfer from Reynolds, has more than held his own in his first track season at Carver. In his eight 400-meter races, he has won six and posted top-four finishes in the others, which includes a personal best of 52.09 seconds at the Scott Brent Invitational two weeks ago.
Coach Wesley Chapman likes what he has seen. "Lorenzo has a talent for running and he has a lot of potential," he said. "As competitive as he is, I believe he can go far as he wants to go in this sport."