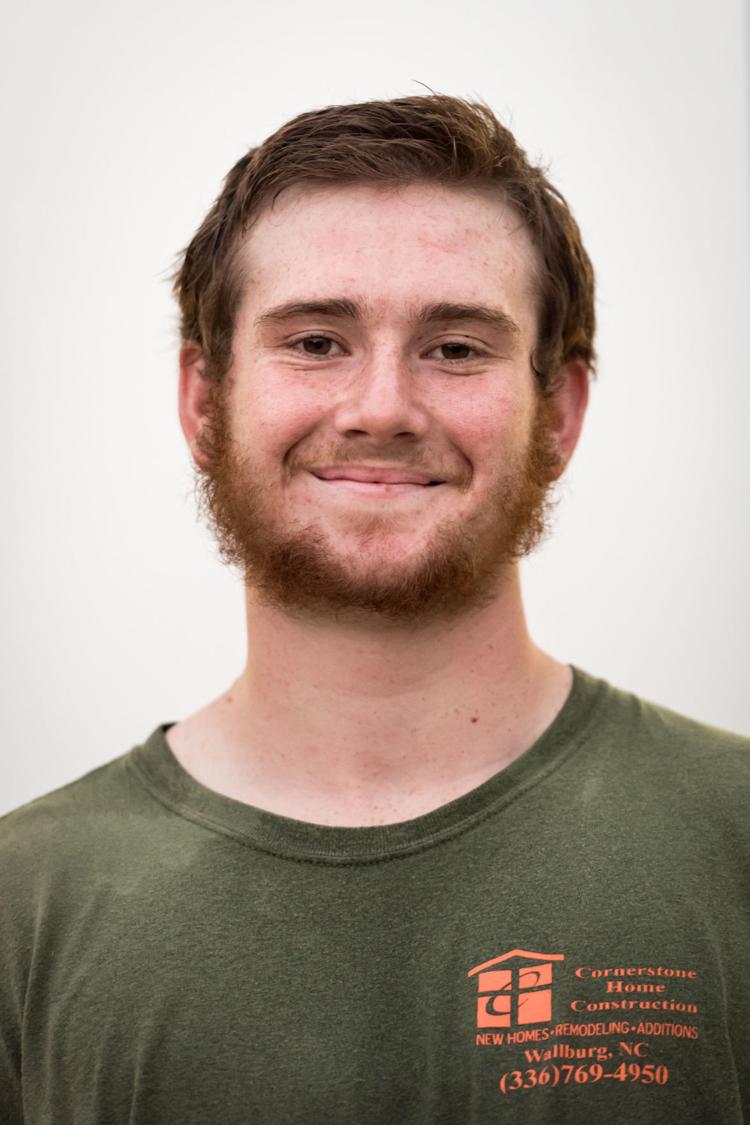 Linebacker Zach Monette of Walkertown is the centerpiece of a vastly improved defense. The Wolfpack's ability to consistently deliver defensive stops is a key reason for its resurgence.
A year ago, Walkertown was 4-7. This season, Walkertown is 7-3 overall and 3-3 in the Western Piedmont Athletic 2-A, and the Wolfpack will conclude its regular season with a game at Atkins.
Monette, a 5-foot-11, 195-pound senior, has certainly done his part. In nine games, he has five sacks and a team-high 66 tackles. He's also starts at tight end.
"Zach is instinctive, reliable, smart and durable," Coach Rodney McKoy of Walkertown said. "He is one of our best players. On the field, he's like an extension of our offensive and defensive coordinators."
Monette is part of a core group who haven't won very often over the past two years. During that stretch, the Wolfpack was 4-18. This season, it's a different outcome under McKoy, who's in his first year as head coach at Walkertown.
"Coach (McKoy) came in and changed the culture of the entire team," said Monette, an All-Western Piedmont Athletic 2-A pick as a junior. "Because of him, there is more discipline. Plus, he holds every player accountable. Those are the reasons behind the success we're having this season."
Monette was convinced that Walkertown's football fortunes would change for the better after a 14-8 win over Lexington in the season opener. It was an important victory for the team's psyche. In two previous meetings against Lexington, the Wolfpack was outscored 69-6.
"It was a like shock," Monette said, in reference to beating Lexington. "That was the start of winning for us, winning our first four games of the season."
While Monette has been rock-steady all season, he's turned in some superlative efforts along the way. Stat-wise, his best game was against South Stokes when he recorded a season-high 13 tackles.
In Monette's mind, however, the Forbush game (a 29-7 win on Oct. 18) was his best. He didn't post double-digit numbers in tackles, yet he was very satisfied.
"I had nine tackles, but I played free," he said. "Instead of reading and reacting, it was all about going hard and dictating the tempo. There was no sitting back. We set the tone early and kept it that way for the whole game."
Three questions for Monette
Q: What's the best book you've read?
Answer: The Old Man and the Sea" by Ernest Hemingway
Answer: Collecting fossils (shark teeth, whale bones, dinosaur teeth)
Q: Where would you go on your dream vacation?