Gabriel Hollingsworth saw the finale of his high school football career this past season. And he'll now be included on a digital display at the Chick-fil-A College Football Hall of Fame in Atlanta. 
The Raiders' former standout quarterback, who signed with Columbia in December, was named to the 82-member Team of Distinction announced by the National Football Foundation this morning. Hollingsworth, who made his debut as the starter at Reagan at the beginning of his freshman season in 2016, is one of two players from North Carolina — along with Raleigh Leesville Road running back and defensive back David Sohn — recognized by the organization for academic, athletic and community achievements. 
"This initiative allows us to shine a national spotlight on some of the most deserving high school student-athletes honored at the local level by our expansive Chapter Network," Archie Manning, the foundation's chairman, said in a news release. "This honor is one of the most prestigious national awards that a high school player can receive, and it really brings into focus the phenomenal work that our chapters do in identifying the most outstanding young leaders in their communities."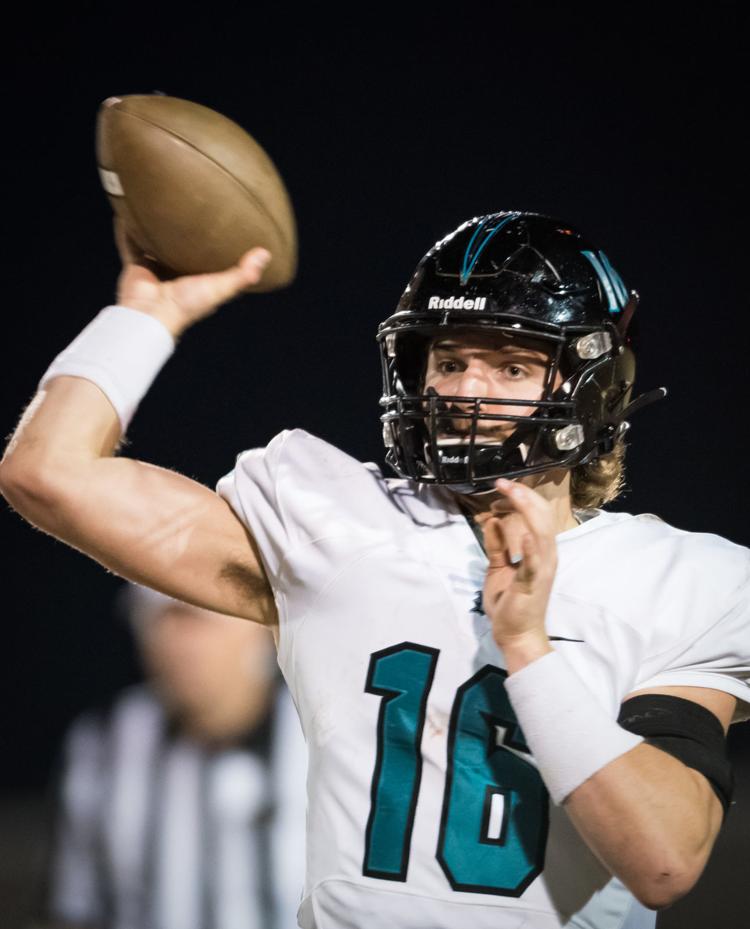 Hollingsworth, whose name was submitted by the NFF's Corrigan/Faircloth Chapter, finished his four-year career at Reagan with 4,612 yards passing and 51 touchdowns. His last season in 2019 resulted in the Raiders finishing 9-4, their best record since 2014. He earned a 4.02 grade-point average and was a member of both the National Latin honor societies. 
Hollingsworth, a three-time captain who didn't play a full season until his junior year because of injuries, led the 2019 team with 1,006 yards rushing on 116 carries, and he scored 12 touchdowns while passing for 2,023 yards. He guided Reagan, under Coach Josh McGee, to an eight-win season in 2018 after the program won six games in the previous two seasons combined. Hollingsworth, who was rated a three-star prospect by 247Sports, recorded 7,240 yards of offense and 78 touchdowns during his career.