KERNERSVILLE — About the only thing missing from Friday night's second-round NCHSAA Class 4-A playoff game between Glenn and visiting Myers Park at Marty Stanley Stadium was the blaring of Journey's rock anthem "Don't Stop Believing."
That's exactly the message the Bobcats took to heart in overcoming a 21-point halftime deficit to pull out a 54-53 win that left the Mustangs seeing Redd.
Redd blocked a field-goal attempt on the game's final play to secure the win for the Bobcats, who will move on to the third round to play Central Piedmont 4-A and cross-town rival East Forsyth next Friday night at Glenn. East defeated Glenn 44-38 on October 22 during the regular season.
Redd also made a key interception with 1:26 left in the fourth quarter that set Glenn up for its go-ahead touchdown.
R.J. Livingston caught a 31-yard touchdown pass from Camden Coleman with 1:00 left to play for a 54-53 lead.
Myers Park responded on its final series after a 45-yard completion to Boyce Pressly from Lucas Lenhoff gave them a first down at the Glenn 22 with 37 seconds left.
It appeared that Glenn intercepted a Lenhoff pass in the end zone with 13.4 seconds left, but it was ruled that the ball was caught out of bounds.
Two plays later, Redd broke loose and got his hand on the attempted field goal to seal the win.
The teams combined to score six touchdowns in the fourth quarter, with the Bobcats scoring the game's final 12 points to advance to the third round.
Glenn trailed 35-14 at halftime and turned the ball over five times in the first half, four of which led to Myers Park touchdowns. Two of the turnovers were interception returns for scores by Camarion Thornton.
Why Glenn won
The Bobcats scored on all five of their offensive possessions in the second half and got a 71-yard punt return for a score from Levine Smith that lit a spark. They also had zero turnovers in the second half after giving up five in the first. The Bobcats defense also came alive in the third quarter, holding the Mustangs to 25 yards of total offense.
That grit, combined with a renewed energy after halftime, gave Glenn plenty of pep in its step.
Why Myers Park lost
The Mustangs, who built a 35-14 lead at halftime, seemed to get complacent in the third quarter and weren't able to move the ball. Despite several big scoring plays in the fourth quarter, the Mustangs couldn't' keep the Bobcats out of the end zone throughout the second half.
Stars
Camden Coleman: 32-38-325 passing yards, two touchdowns, 55 rushing yards, two touchdowns
Levine Smith: 16 catches, 135 yards, one receiving touchdown, 71-yard punt return for a touchdown
Albert Redd: Interception, blocked field goal attempt on game's final play
Lucas Lenhoff: 20-30-461 yards, six touchdowns
Amir Turner: 5 catches, 197 yards, three touchdowns
Boyce Pressly: 17 catches, 180 yards
What they're saying
"Wow." –Coach Antwon Stevenson of Glenn
"Coach told me 'Don't let the tight end off the line and I jammed him up. Our defense made a great play and hit the quarterback right as he threw it, and it came right to me. Instinct took over from there — ball in the air, go get it." — Albert Redd on his interception late in the fourth quarter that led to the go-ahead touchdown.
"Football is a crazy game and it's a game of momentum. I told the guys at halftime—heads were down, bad body language. I just said listen, if you just believe, anything can happen. We got a stop and score. Then another stop and the punt return, and it just kept going from there. They just had to get that belief again." — Stevenson
"It's my senior year and I wasn't going out like that. I just wanted to put my head down and as soon as I get an inch through, I'm jumping as high as I can. As soon as I jumped, I felt the ball hit my helmet and saw it in the air and it felt so good." — Redd, on his blocked field goal.
"Next week will be great for the town of Kernersville. This is a chance for the town of Kernersville to battle in the playoffs now. You can't write a better script than that." — Stevenson, on next week's game against East Forsyth.
Scoring summary
Myers Park ;21 ;14 ;0 ;18 ;— ;53
Glenn ;14 ;0 ;14 ;26 ;— ;54
MP – Camarion Thornton 31 INT return (Byerly kick)
G –Camden Coleman 1 run (Nogueres kick)
G – A.J. Coverdale 45 fumble return (Nogueres kick)
MP – Ayden Burkey 11 pass from Lenhoff (Byerly kick)
MP – Lenhoff 29 TD pass (Byerly kick)
MP – Amir Turner 20 pass from Lenhoff (Byerly kick)
MP – Thornton 27 INT return (Byerly)
G – Chaney Fitzgerald 1 run (Nogueres kick)
G – Levine Smith 71 punt return (Nogueres kick)
MP – Turner 42 pass from Lenhoff (Kick blocked)
G – Brandon Sutton 8 run (Nogueres kick)
MP – Pressly 67 pass from Lenhoff (pass failed)
G – Smith 17 pass from Coleman (Nogueres kick)
MP – Turner 86 pass from Lenhoff (pass failed)
G – Coleman 4 run (run failed)
G – R.J. Livingston 31 pass from Coleman (run failed)
PHOTOS: Glenn 54, Charlotte Myers Park 53 - November 12, 2021
Charlotte Myers Park vs Glenn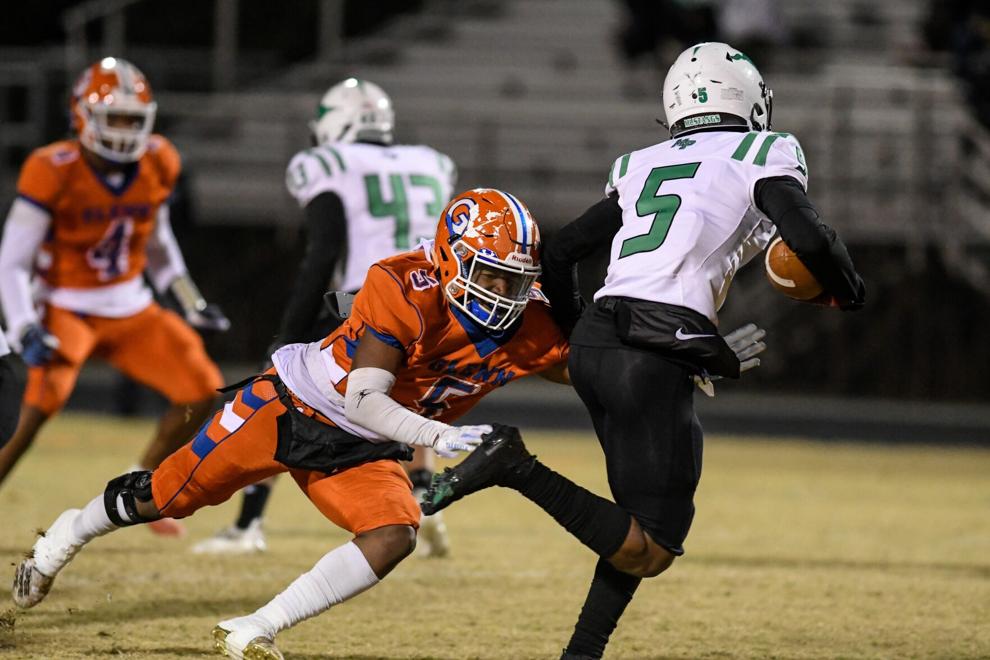 Charlotte Myers Park vs Glenn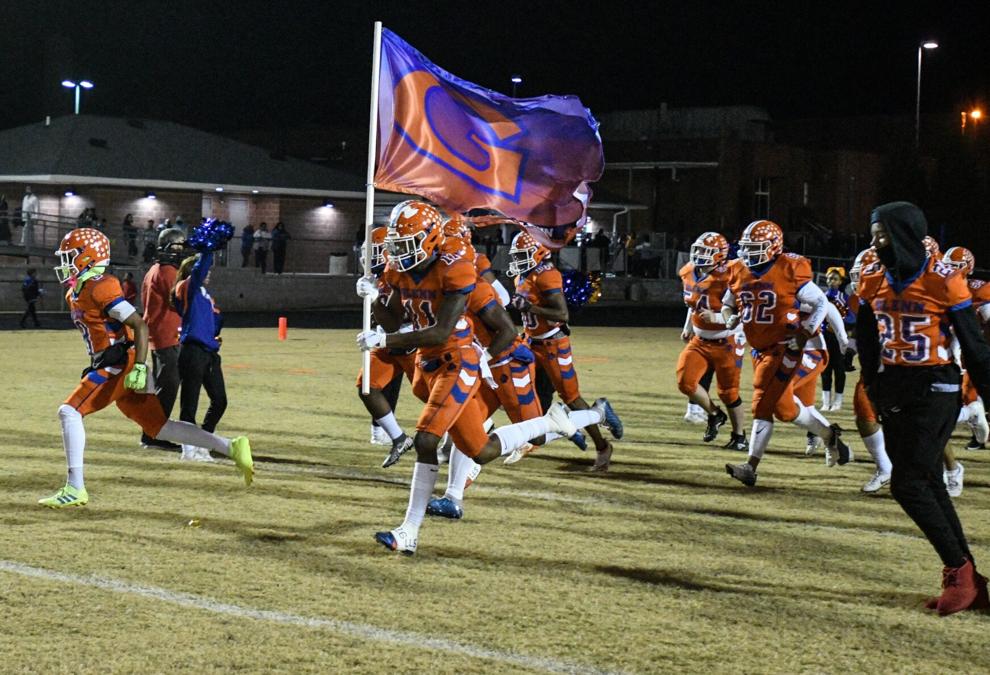 Charlotte Myers Park vs Glenn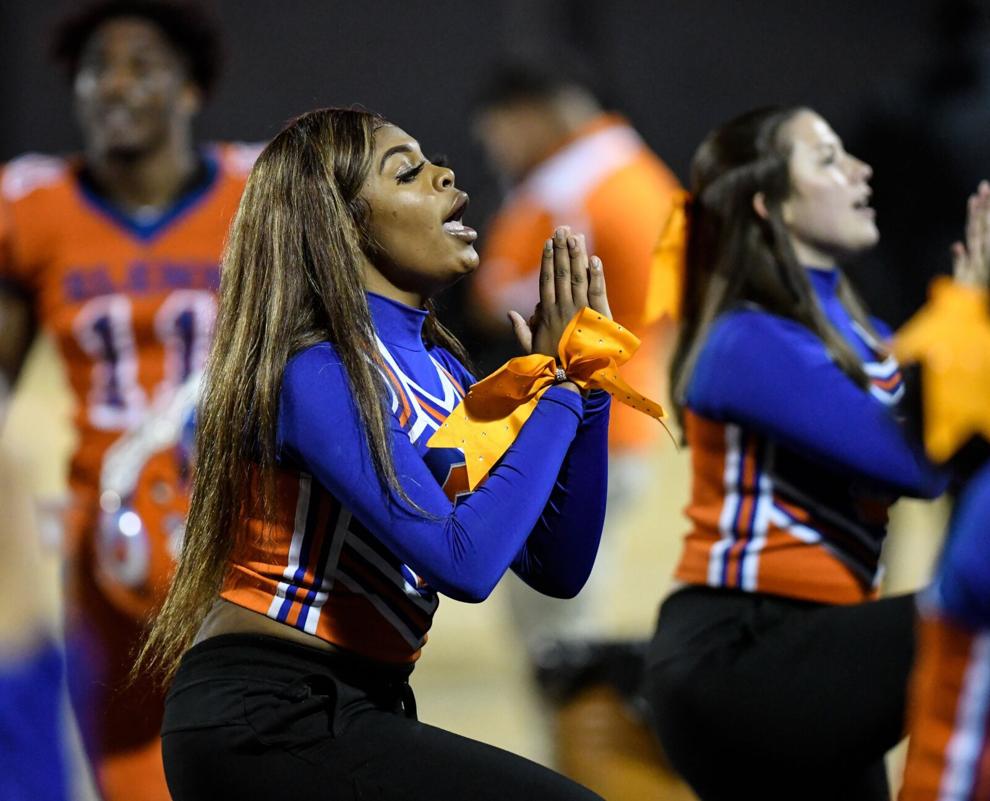 Charlotte Myers Park vs Glenn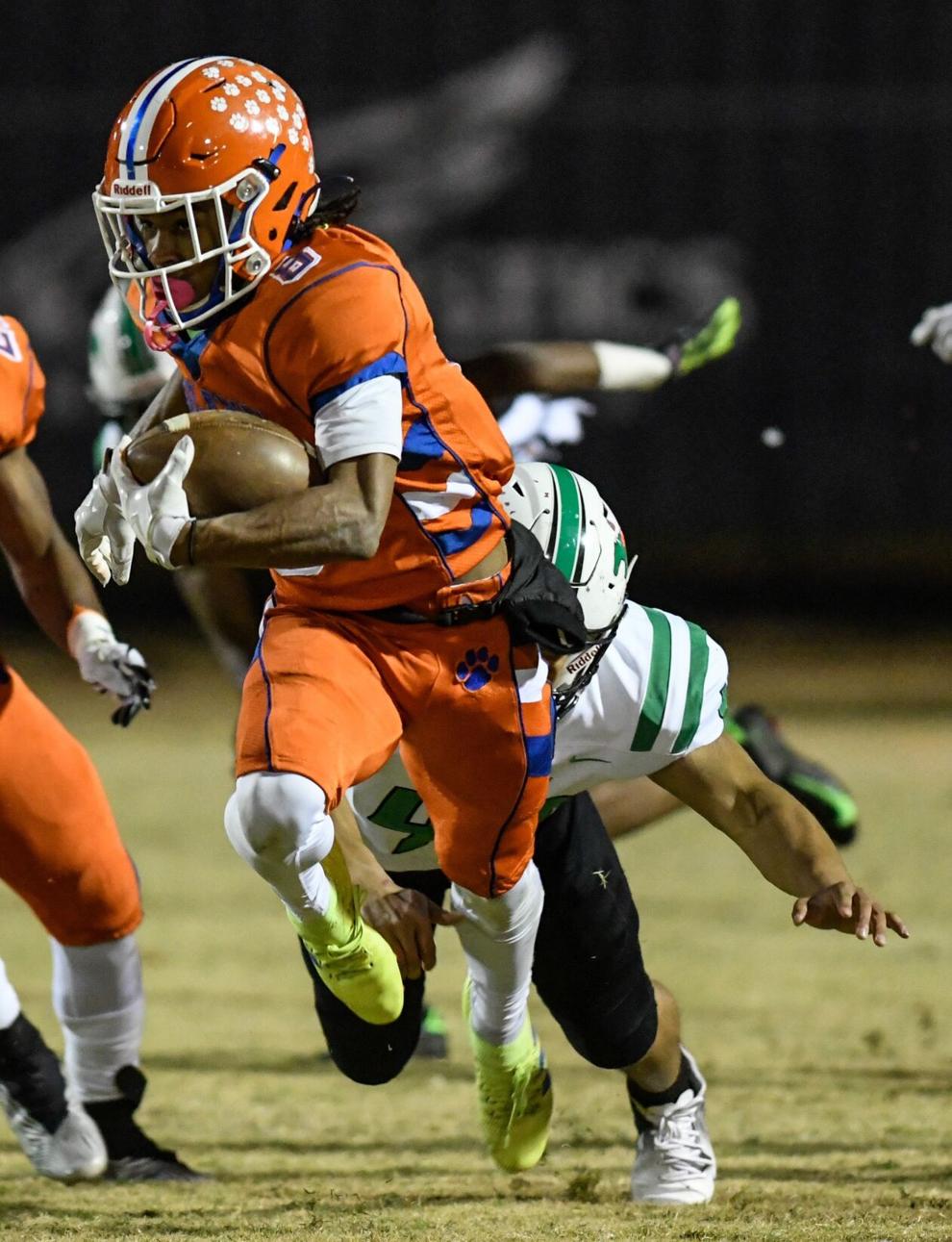 Charlotte Myers Park vs Glenn
Charlotte Myers Park vs Glenn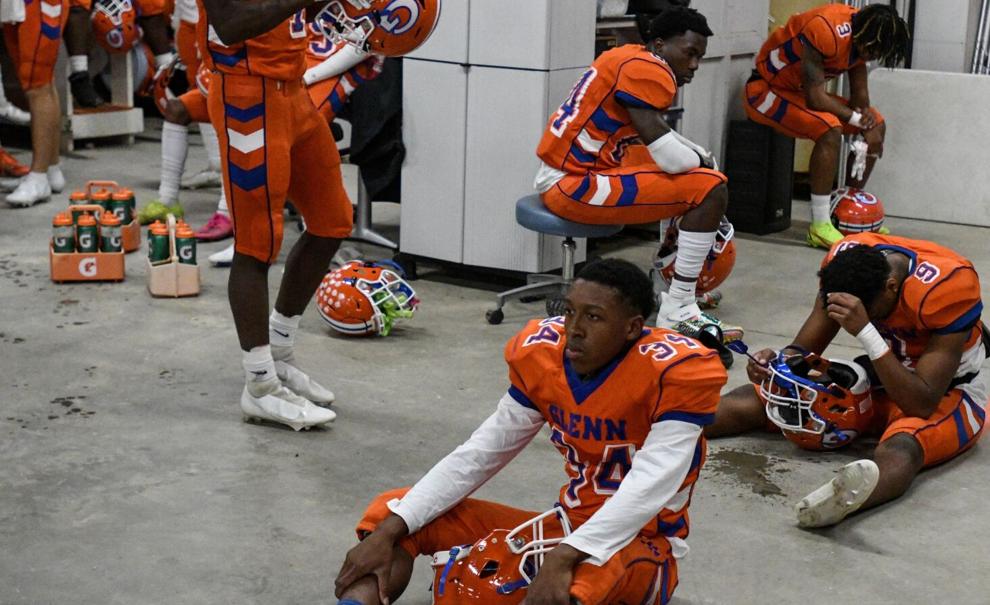 Charlotte Myers Park vs Glenn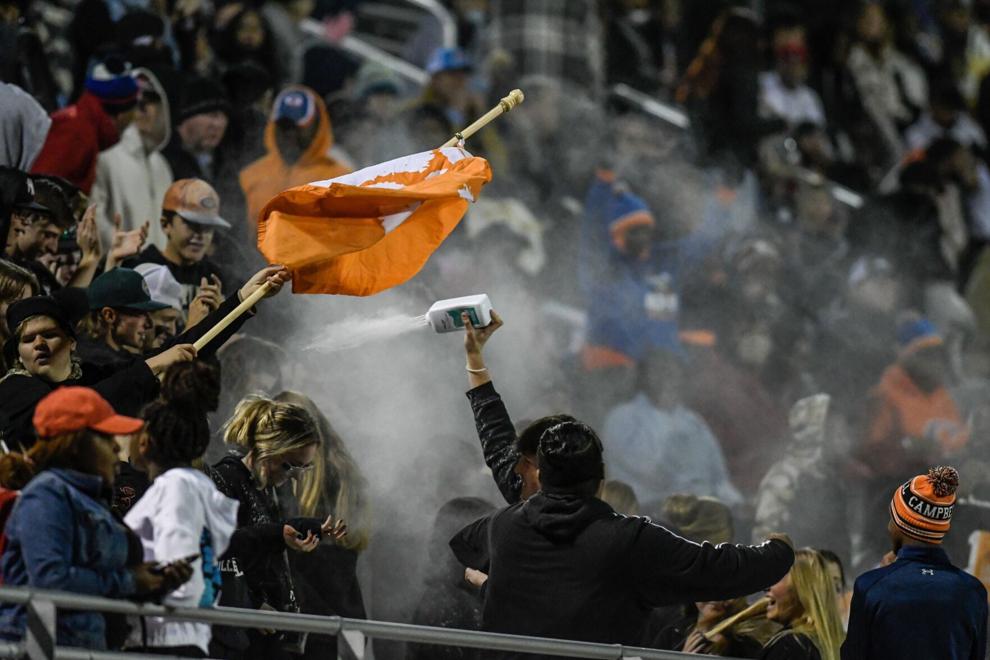 Charlotte Myers Park vs Glenn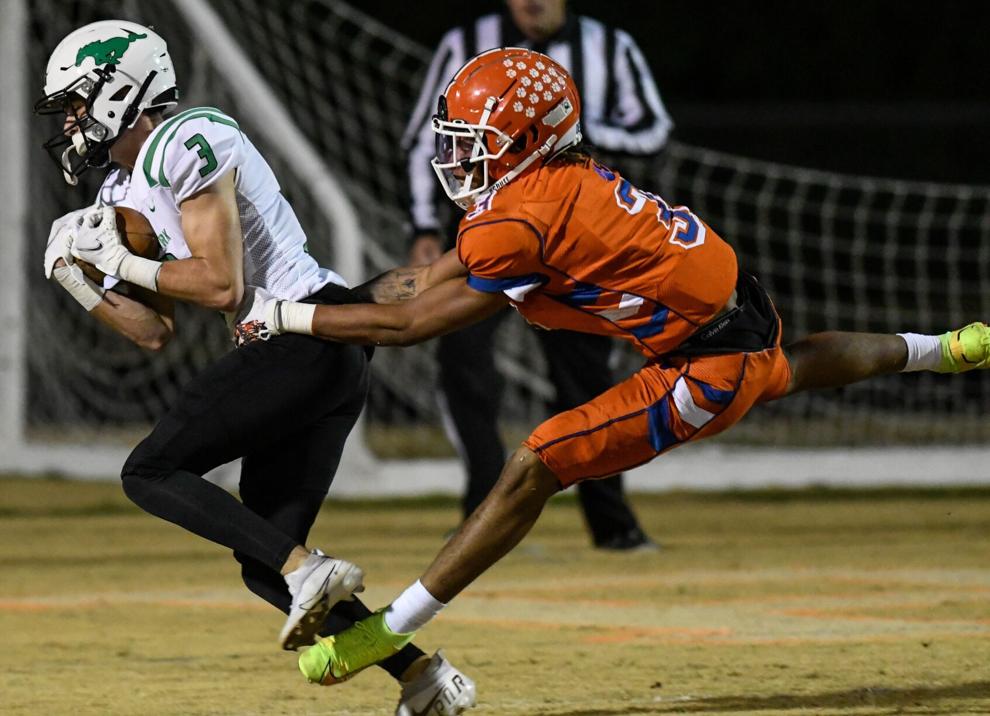 Charlotte Myers Park vs Glenn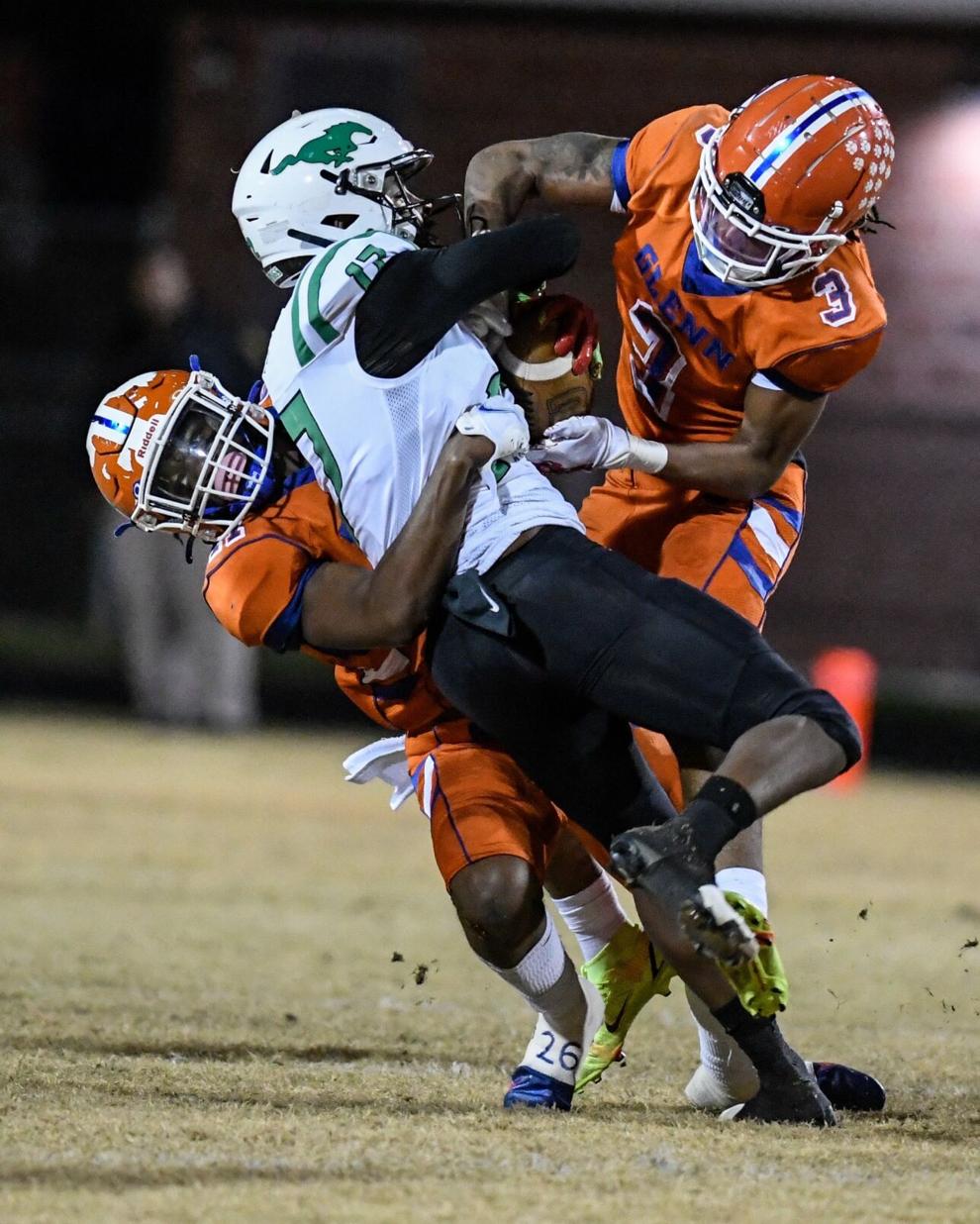 Charlotte Myers Park vs Glenn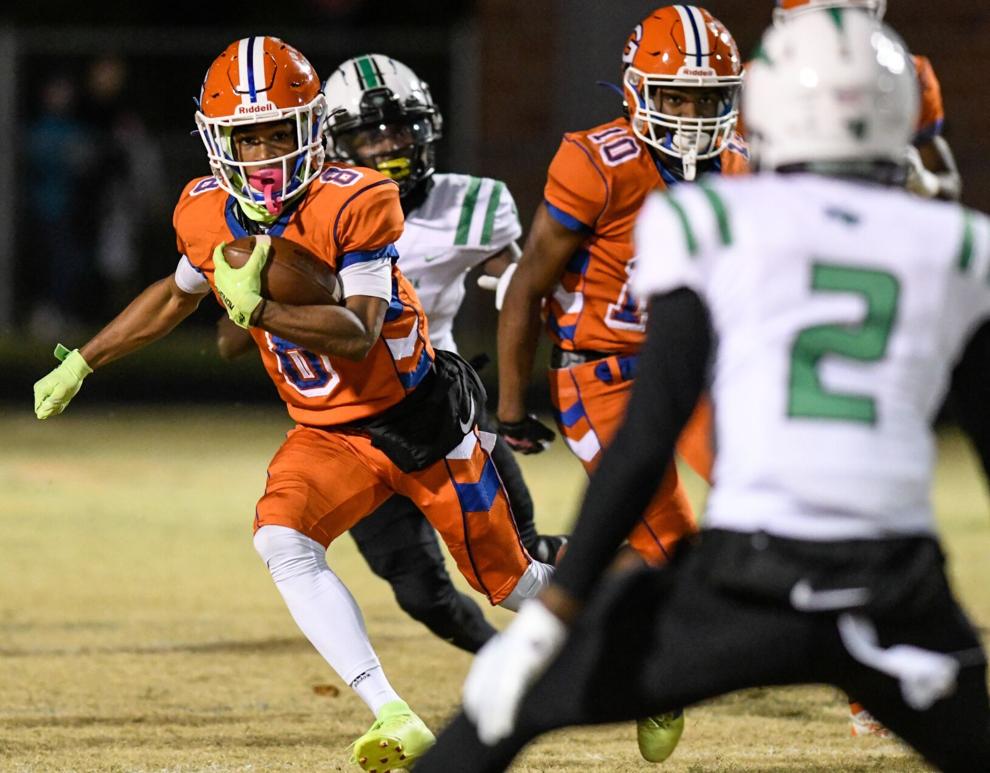 Charlotte Myers Park vs Glenn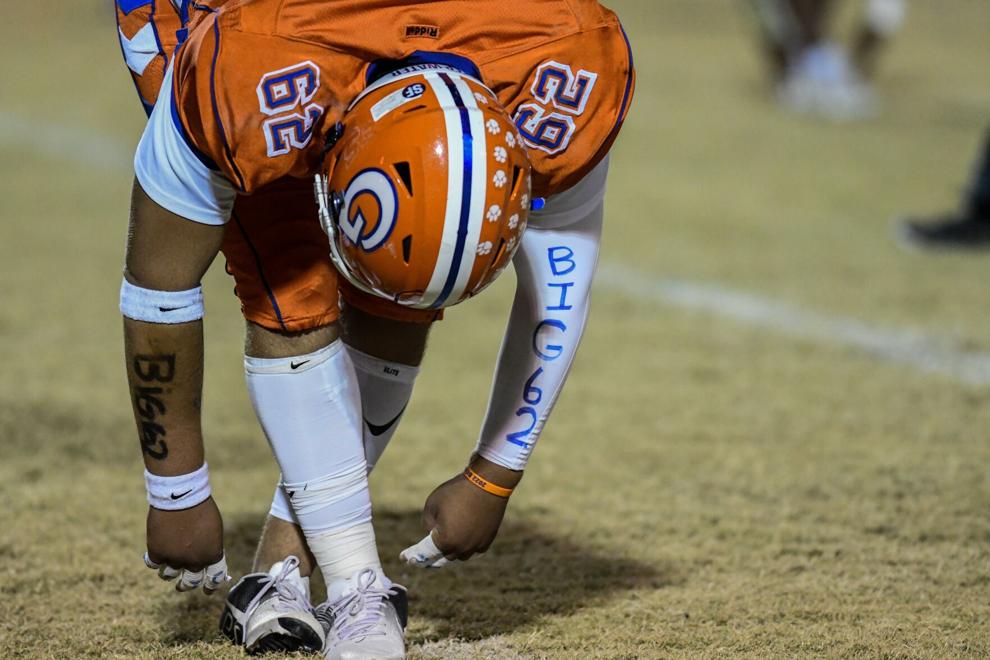 Charlotte Myers Park vs Glenn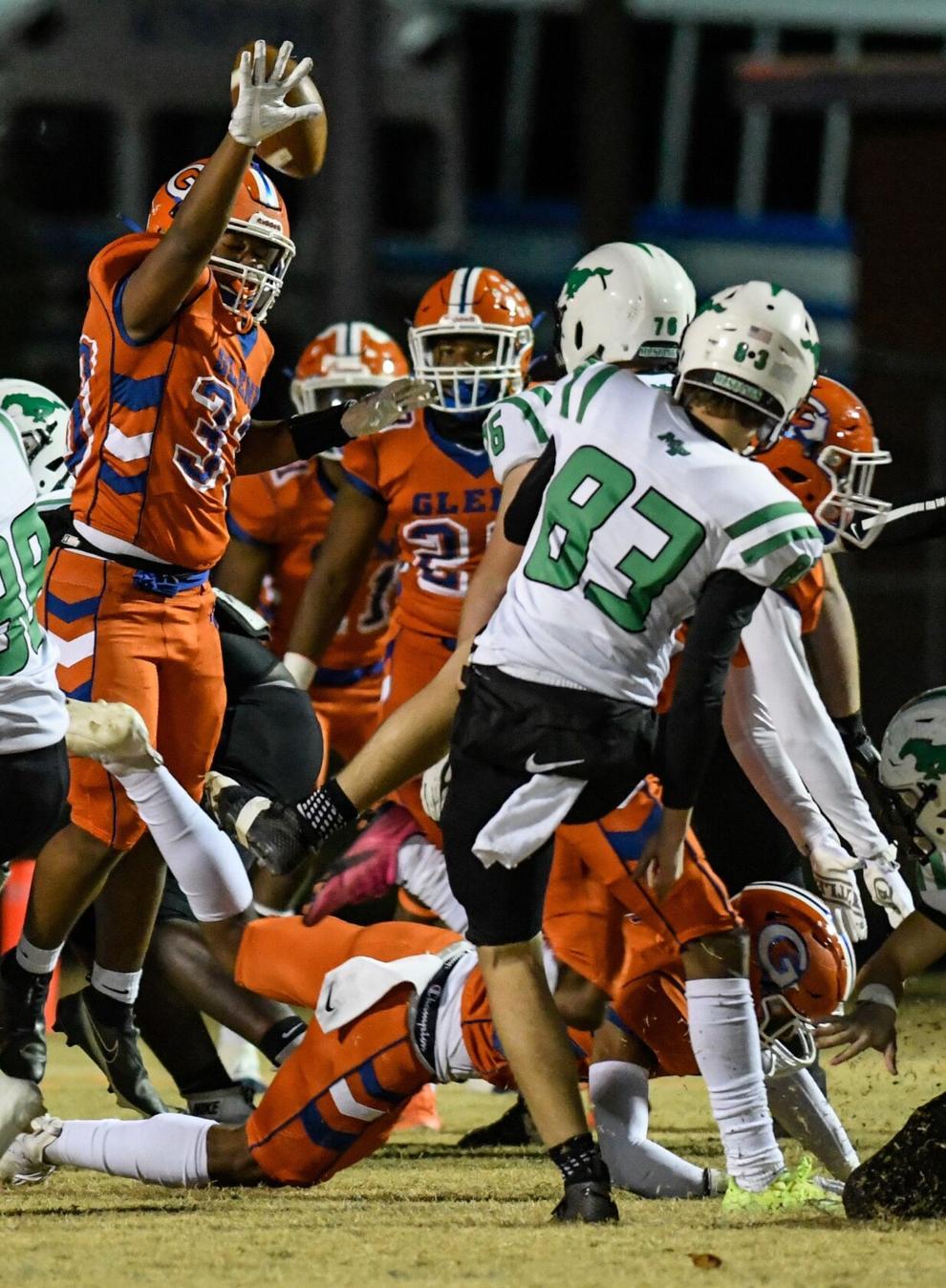 Charlotte Myers Park vs Glenn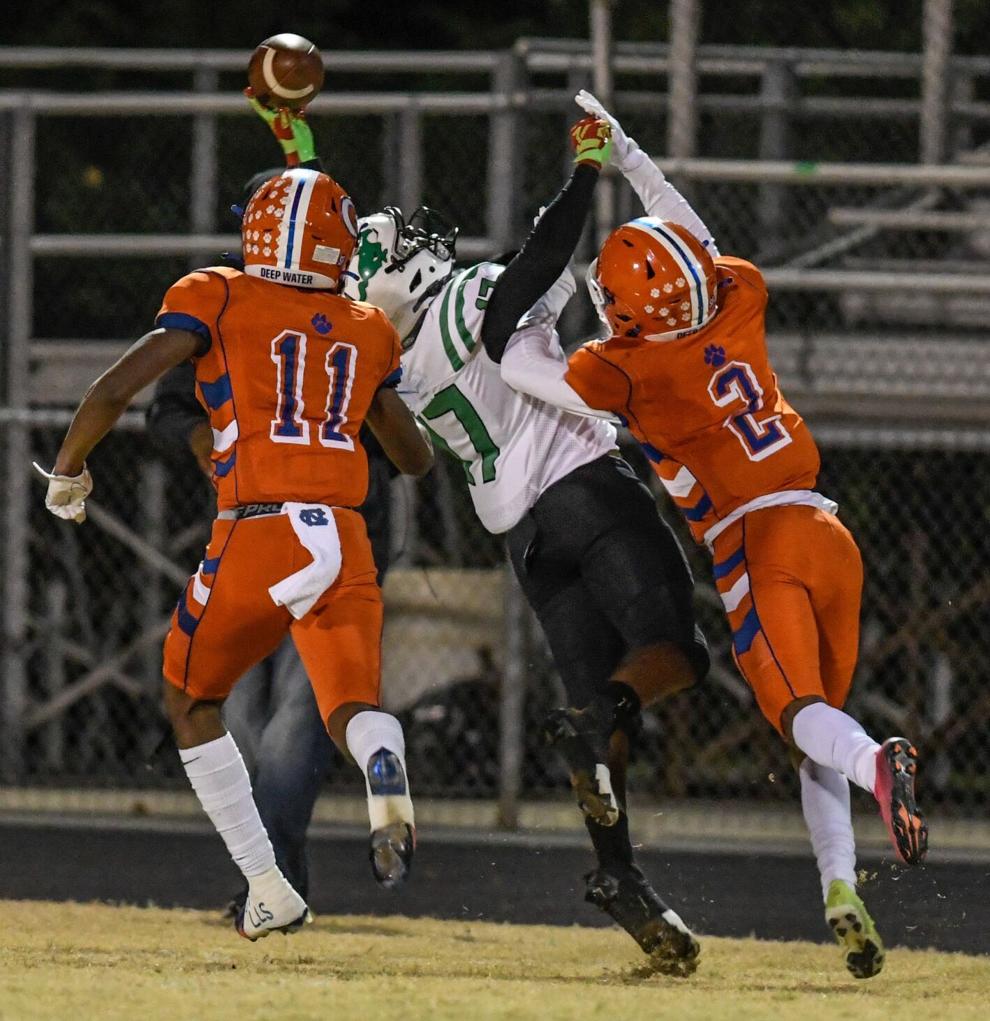 Charlotte Myers Park vs Glenn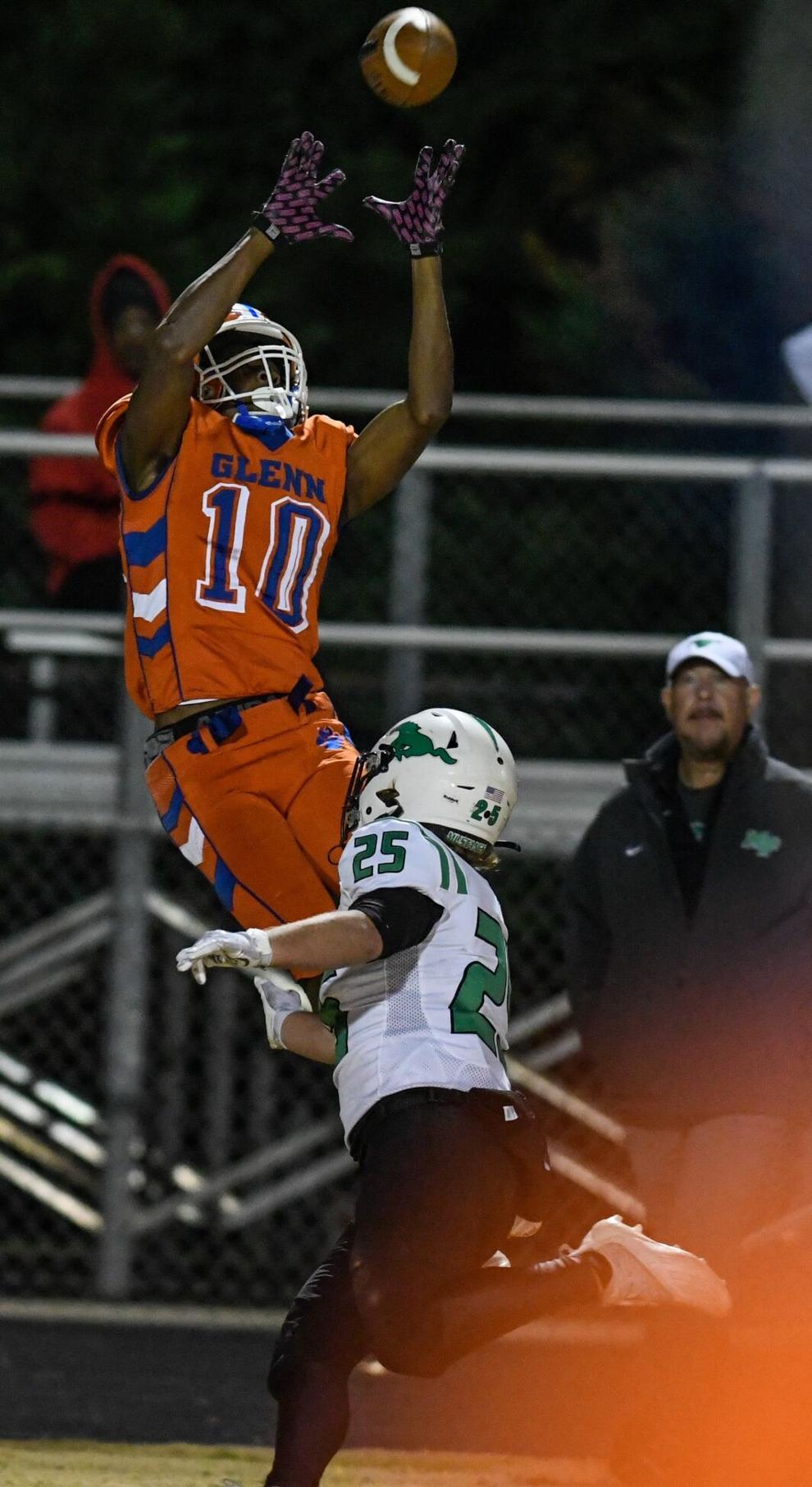 Charlotte Myers Park vs Glenn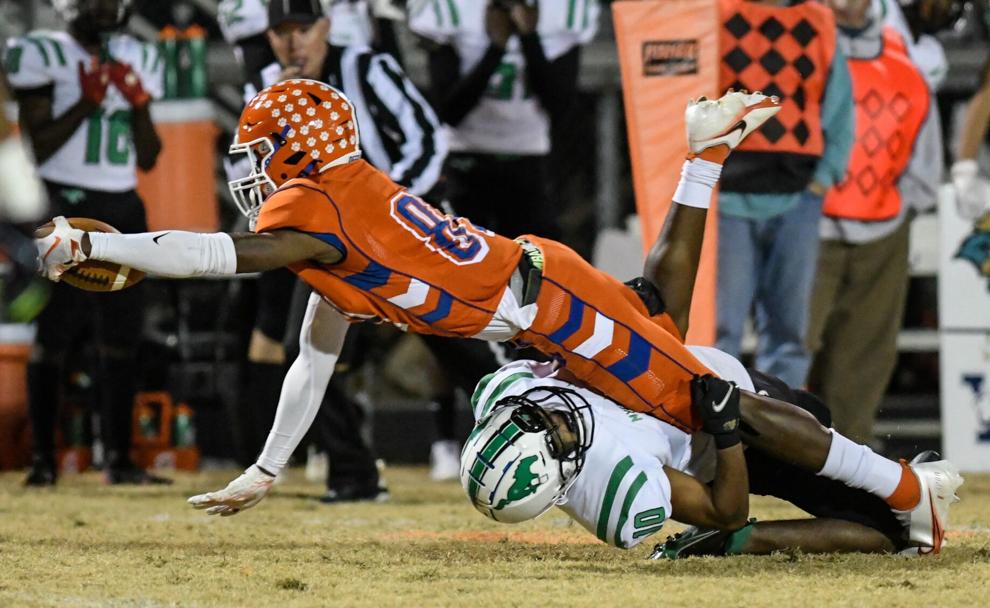 Charlotte Myers Park vs Glenn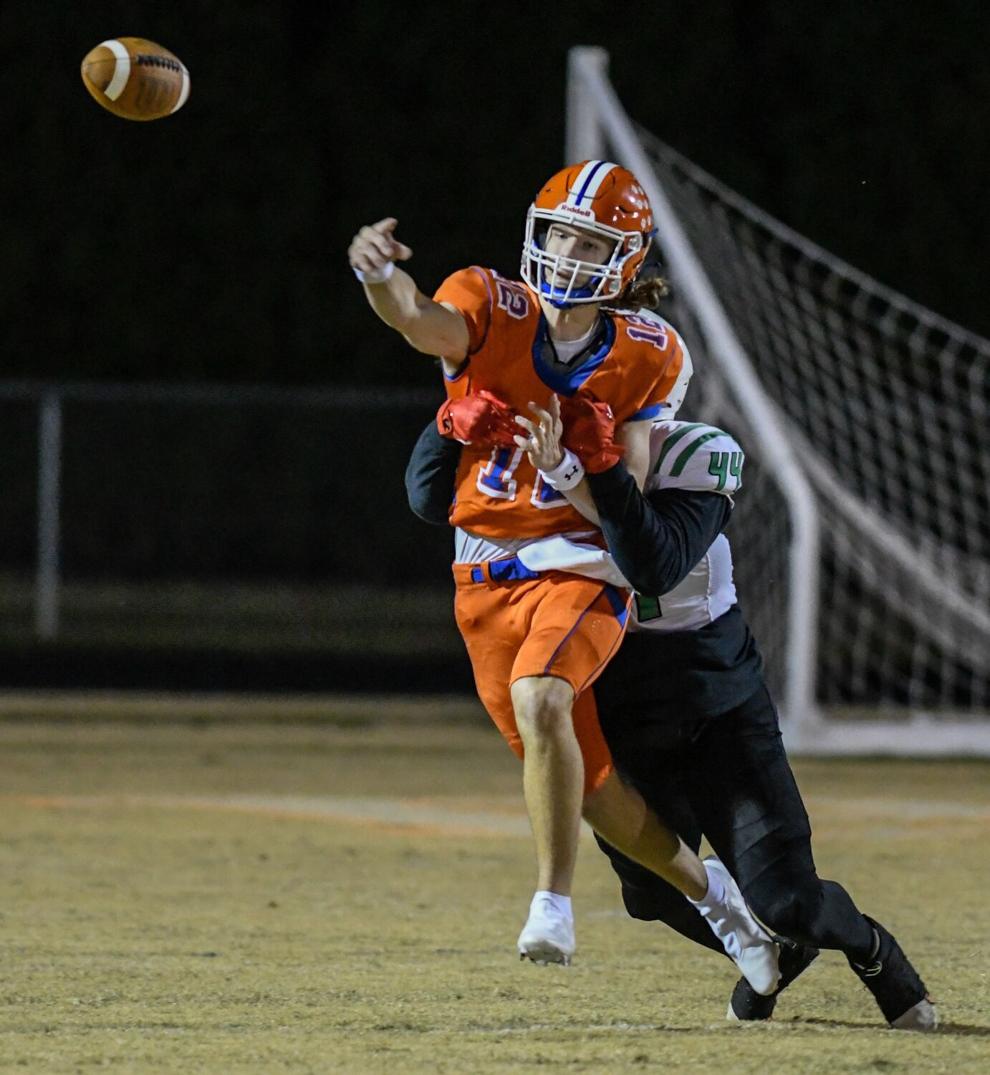 Charlotte Myers Park vs Glenn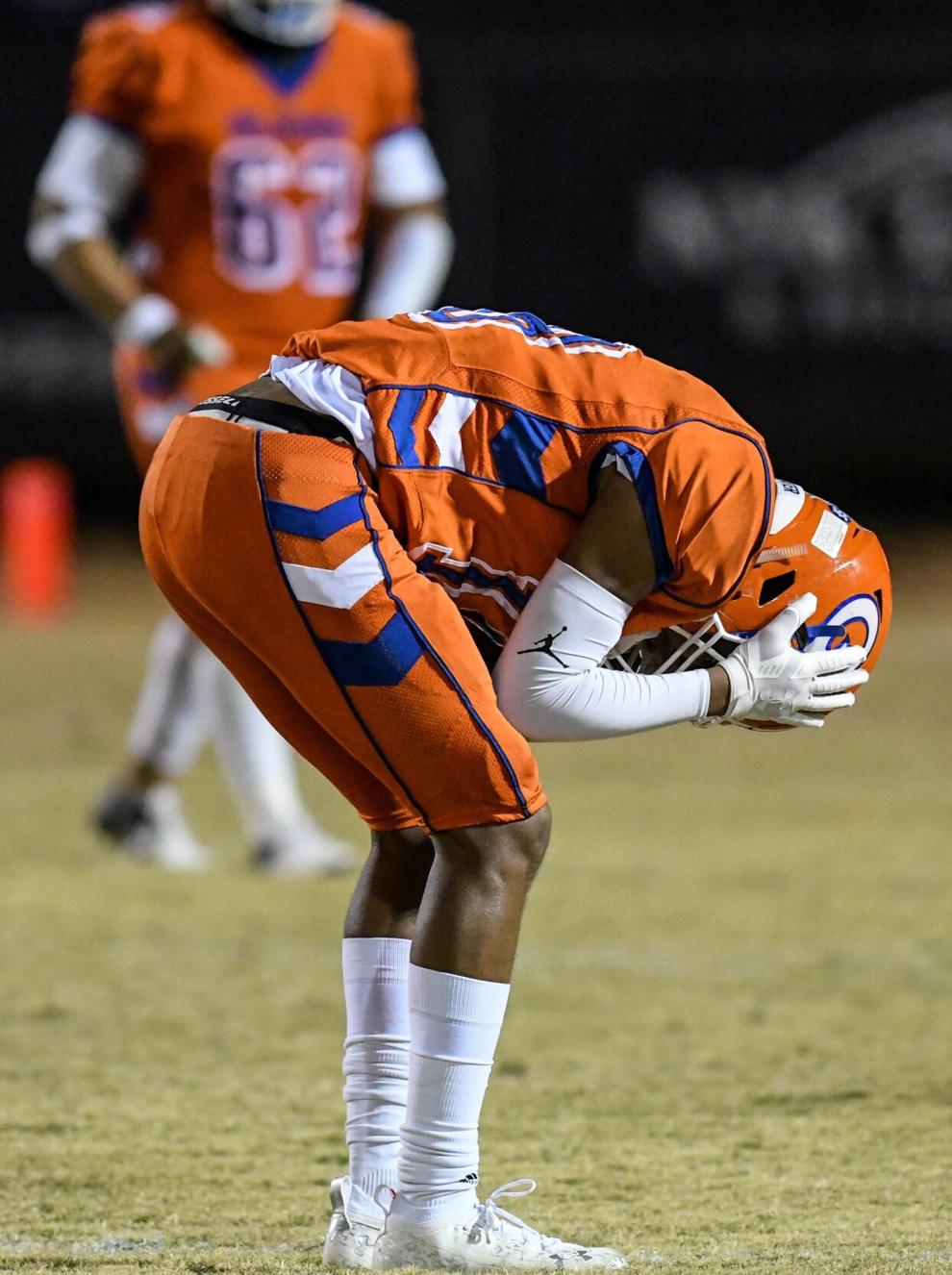 Charlotte Myers Park vs Glenn