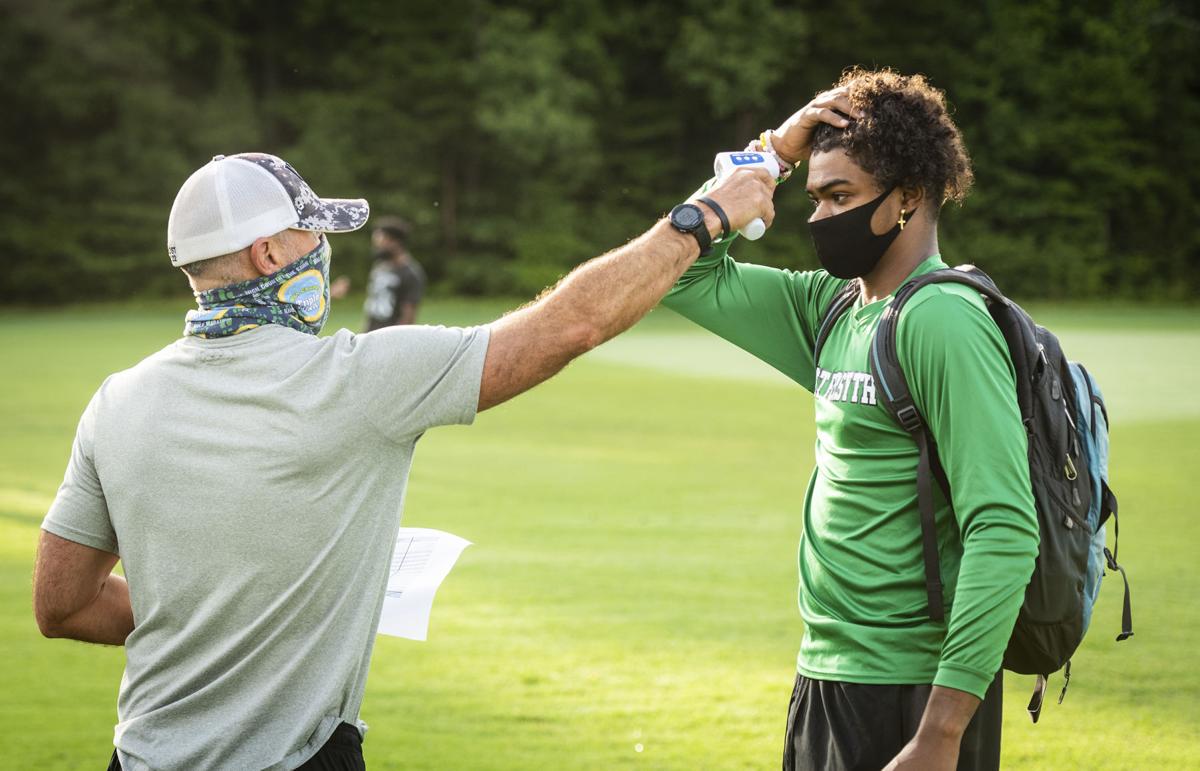 CLEMMONS — Roughly half of Adrian Snow's face was shielded by a deep green gaiter mask. The head coach of the West Forsyth football team had his eyes exposed, and a bold white "WF" logo with yellow trim stretched across the fabric covering his mouth. 
Snow milled about near a blue four-legged tent to the side of a dew-glistened grass field behind Durwood Pack Soccer Stadium at the high school this morning. Occasionally, he'd drift to a white folding table and etch a few markings on a signup sheet — a list of 21 players and two assistant coaches — as an athlete or two, donning gym shorts and T-shirts, trickled in from a gravel parking lot for a football workout.
A masked Bradley Wilkins got a brief forehead scan from Patrick O'Neil, the Titans' athletic trainer, with an infrared thermometer before a greeting from Snow underneath the tent. Of course, Snow told the rising sophomore to keep distance and retreat from the shade — a few feet away for what Snow called "a new norm" — before jogging onto the field. 
Fall sports within Winston-Salem/Forsyth County Schools, the fourth-largest district in North Carolina, got a flash of hope as limited, socially distanced workouts — conditioning without equipment — kicked off. For 17 offensive skill players mixed in West Forsyth's JV and varsity programs, it was the first hint of a football season that remains in a holding pattern because of the coronavirus pandemic.
While it's not much under WS/FCS' safety policy for limited workouts, arguably stricter than Phase One guidelines released by the NCHSAA in early June, the 45-minute session beginning at 8 a.m. served as a meaningful interaction for members of a team that had relied on Zoom, Hudl, text messages and phone calls. 
"It's just a positive all the way around," Snow said, standing under a tree after the first of four pods of up to 25 players and coaches finished a conditioning session. "But there's something about inflection in seeing someone: How they interact to what you're saying and doing — see their smile.
"You know, if there's a frown, you see that. There's just something you can't get from Zoom." 
Players were spaced roughly 6 feet apart for warmups, administered by offensive coordinator Sean Joyce, before transitioning into workouts — anything from squats to pushups — on the far end of the field. Snow, who said he blared Aerosmith's "Back in the Saddle" earlier in the morning, remained near the tent wearing a headset.
He kept time for Joyce, which included a water break at 8:25. Players retreated to the sideline just a few yards from the tent — an array of backpacks, extra shoes and gallon water jugs — evenly spaced apart. Drills followed, including footwork, before an airhorn sounded at 8:45 to conclude the workout. 
"I've been waiting to come out here," said Nasion Johnson, a rising senior running back. "When I saw that Coach said we'd be practicing on Monday, that made my day — literally. It made me so happy to know that I get to come out here and see them and work out with everybody." 
Snow said roughly 140 JV and varsity players were split among six groups for limited workouts — four pods in the morning, including defensive backs, front seven and offensive lineman, in addition to a pair of freshmen groups Tuesday. West Forsyth athletics director Mike Pennington, who sat in a blue folding chair viewing the first workout session beneath the tree, said today's schedule included a lone pod for volleyball and two each for boys soccer and cheerleading. 
Jevante' Long, a junior running back, said he trained with teammates Jalen James, Micah Hairston and Tristyn Tuttle before the start of conditioning. That included sprints up the hill against the previously vacant field where limited workouts kicked off, along with drills using cones and agility ladders. 
"I've barely seen none of them — maybe three out of the 20 people out here," Long said. "It was good to see everybody out here." 
WFFootballPractice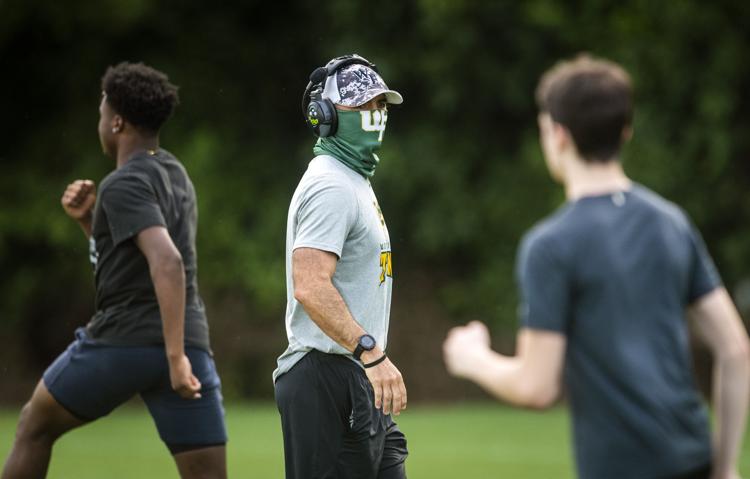 WFFootballPractice
WFFootballPractice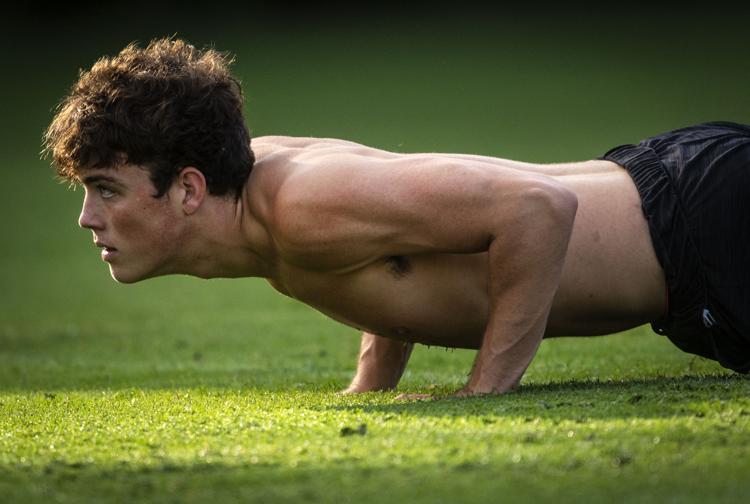 WFFootballPractice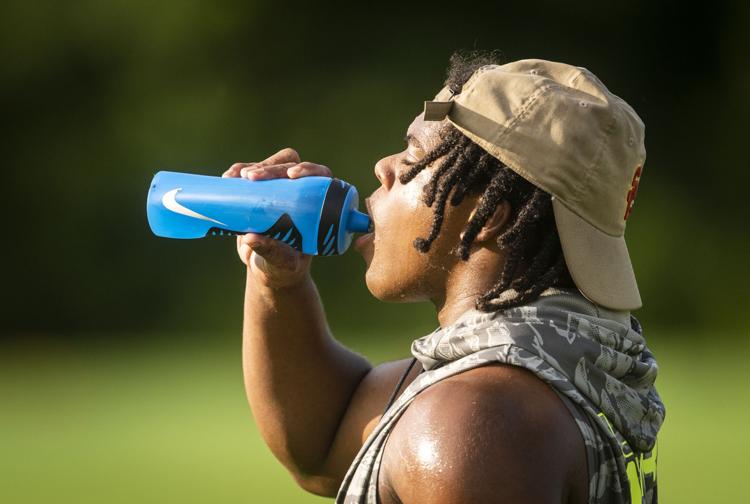 WFFootballPractice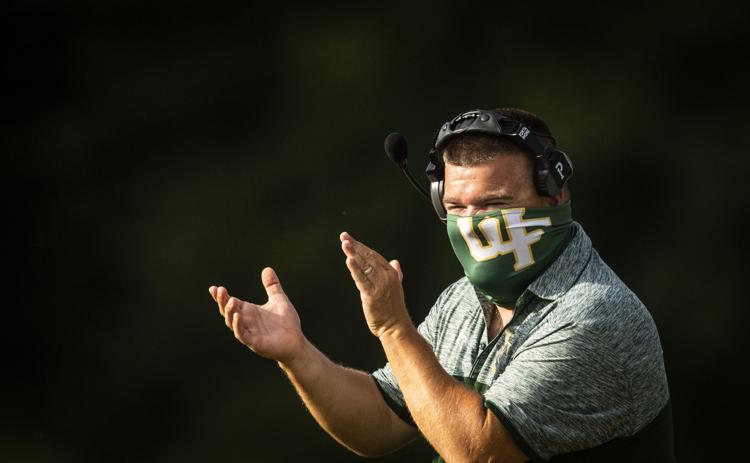 WFFootballPractice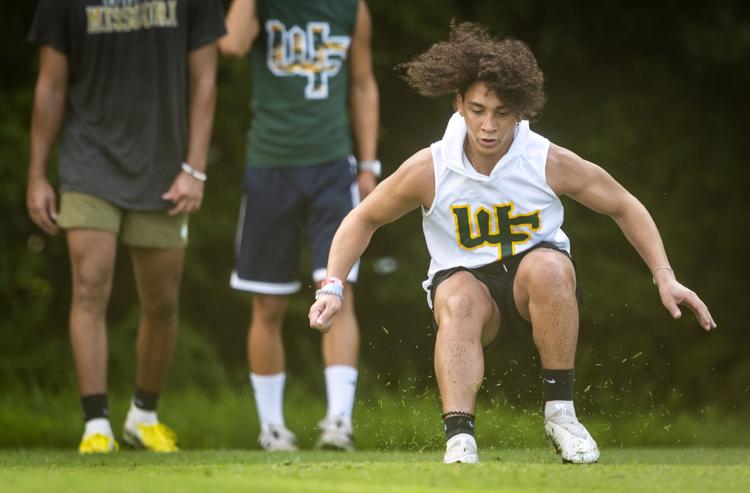 WFFootballPractice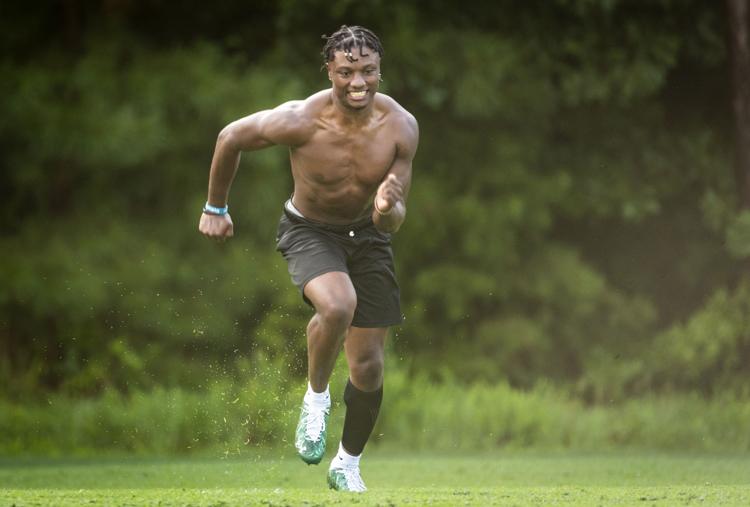 WFFootballPractice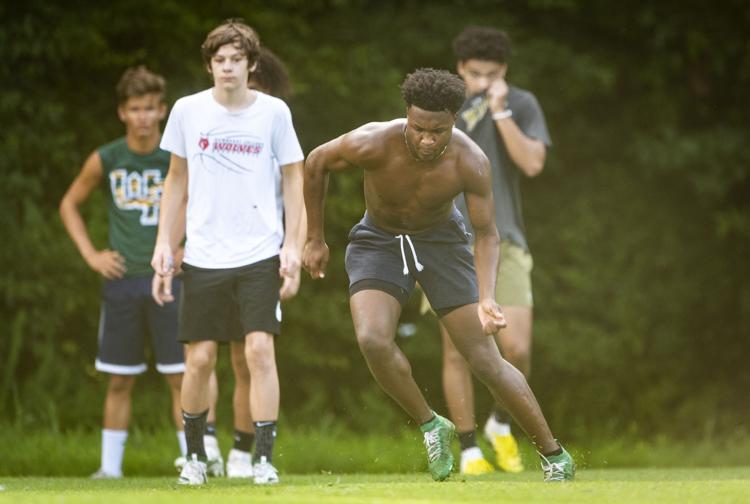 WFFootballPractice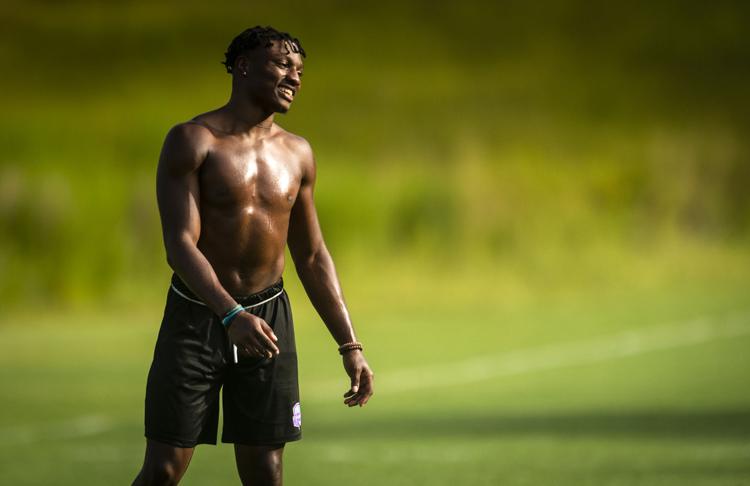 WFFootballPractice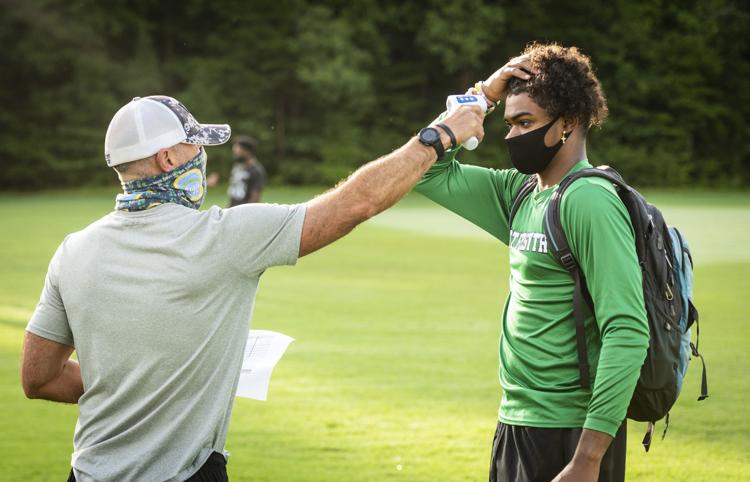 WFFootballPractice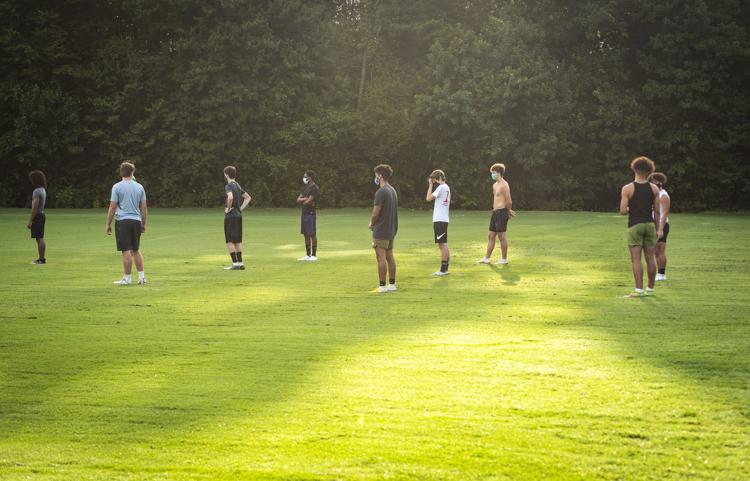 WFFootballPractice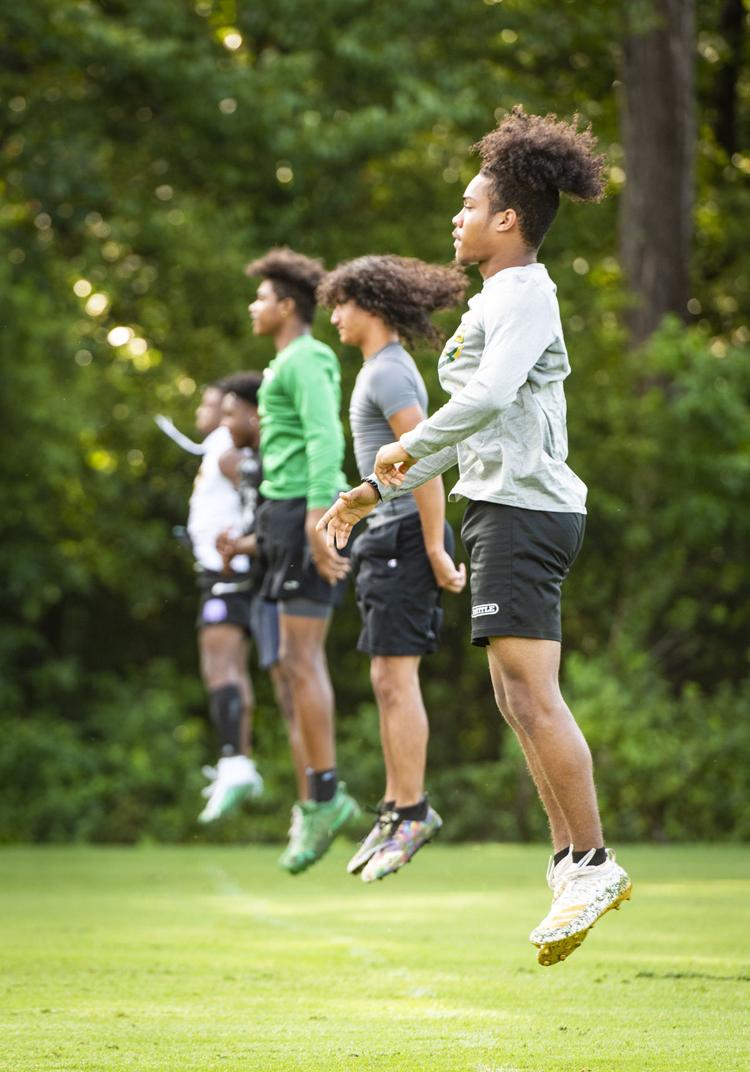 WFFootballPractice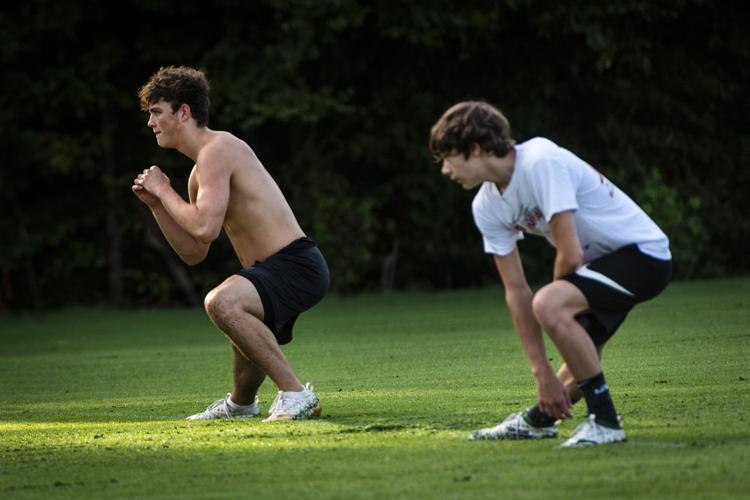 WFFootballPractice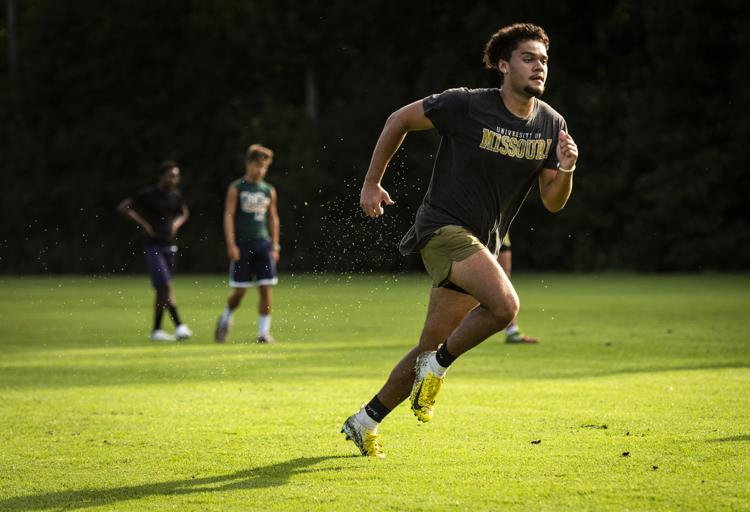 WFFootballPractice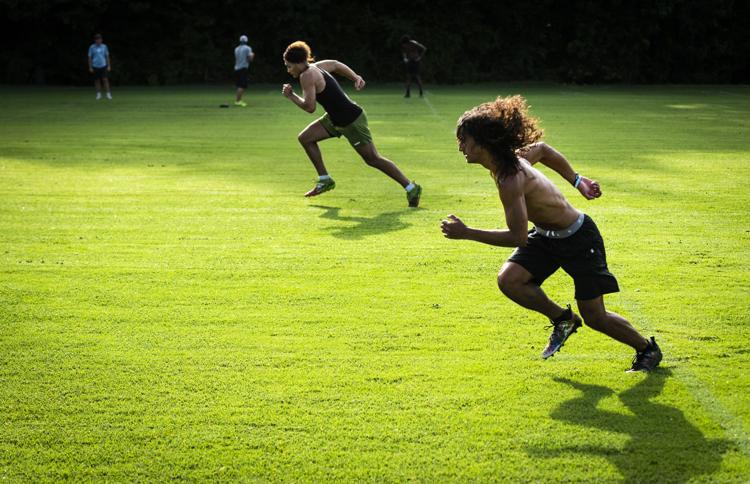 WFFootballPractice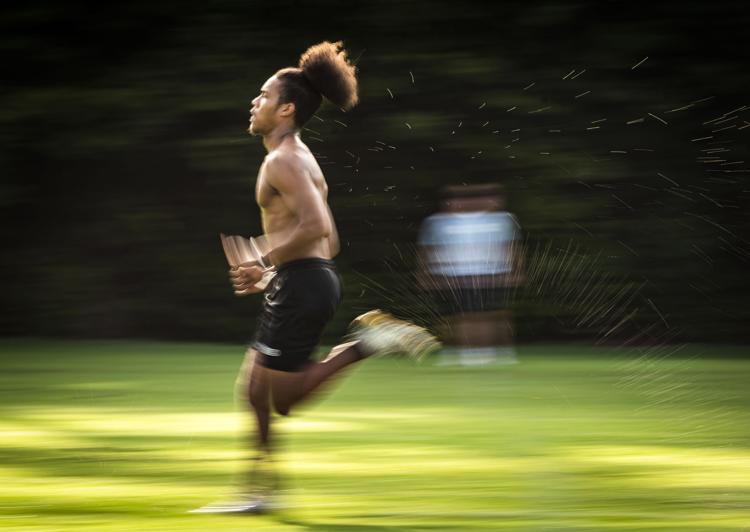 Get in the game with our Prep Sports Newsletter
Sent weekly directly to your inbox!