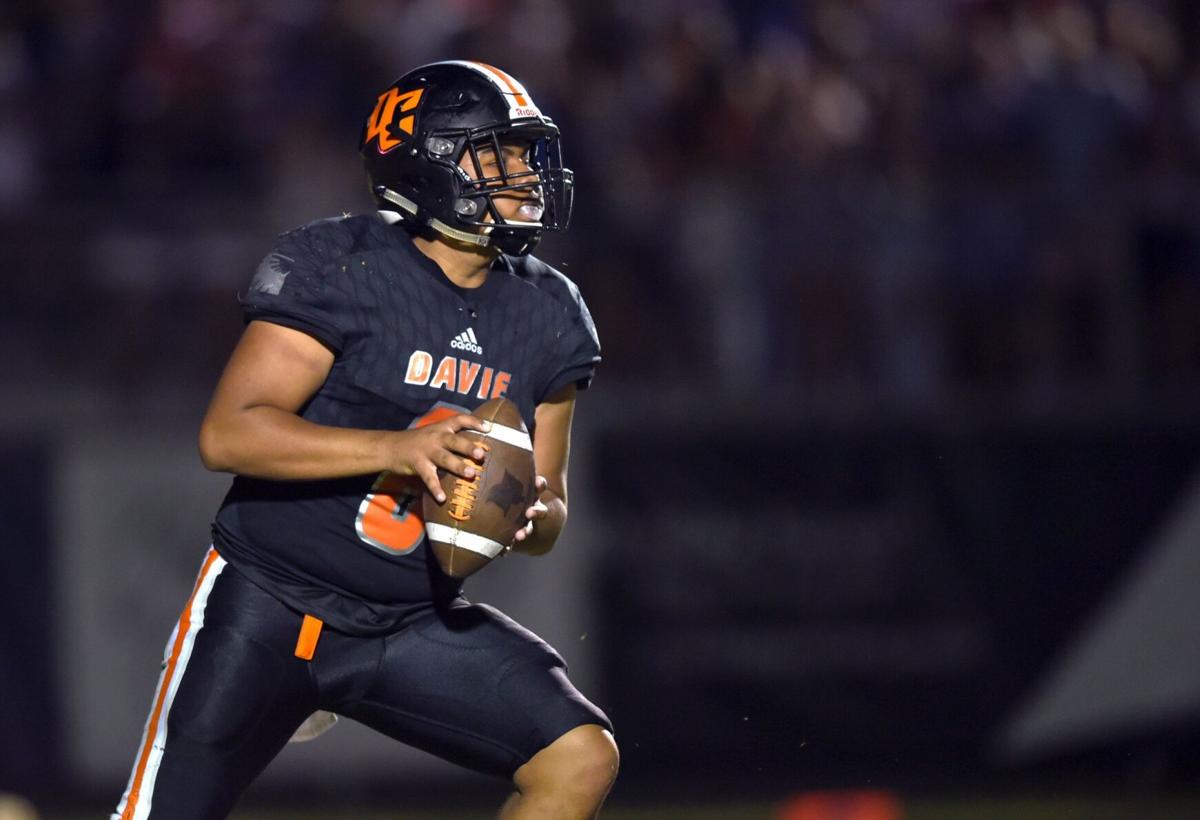 The Winston-Salem Journal's Joe Sirera looks at three high school football players who will be in the spotlight in this week's games:
KAM HILL, senior, QB, Reagan
Yes, RB Jon Gullette is the face of the Raiders' offense, but if they're going to knock off East Forsyth on Friday night they'll also need a big game from Hill. The senior has been a model of efficiency, even in Reagan's two losses. Hill has passed for 548 yards and six touchdowns and run for 48 yards and another score, all while taking care of the football. If East Forsyth loads the box to stop Gullette, Hill needs to make the Eagles pay with big plays to senior WR V.J. Wilkins (7 catches, 166 yards, 3 TDs).
NOAH MARSHALL, senior, RB, Mount Tabor
The son of former Tabor and Parkland head coach Laymarr Marshall, who's now a Spartans assistant, Noah is the back upon which much of the offensive workload rests. The younger Marshall is a physical runner who can also pull away from defenders in the open field. With senior ATH Lance Patterson banged up from Tabor's 48-27 win at Page and junior QB Semaj Reaves-Smith still growing into his role, even more of the burden may fall on Marshall if the Spartans are going to beat a strong West Forsyth team on Friday night in Clemmons.
ALEX SUMMERS, senior, QB, Davie County
A War Eagles offense that averages 49.3 points per game isn't just about Wake Forest-bound RB Tate Carney (413 all-purpose yards, 10 TDs). Summers has put up some impressive numbers of his own, completing 58 of 77 passes for 972 yards with 11 touchdowns and no interceptions. It doesn't hurt to have two outstanding senior targets such as Zaharee Maddox (19 catches, 230 yards, 4 TDs) and Zymere Hudson (13 catches, 251 yards, 4 TDs). Davie's diverse attack should be a handful for Reynolds on Friday night.
Contact Joe Sirera at 336-373-7034 and follow @JoeSireraSports on Twitter.