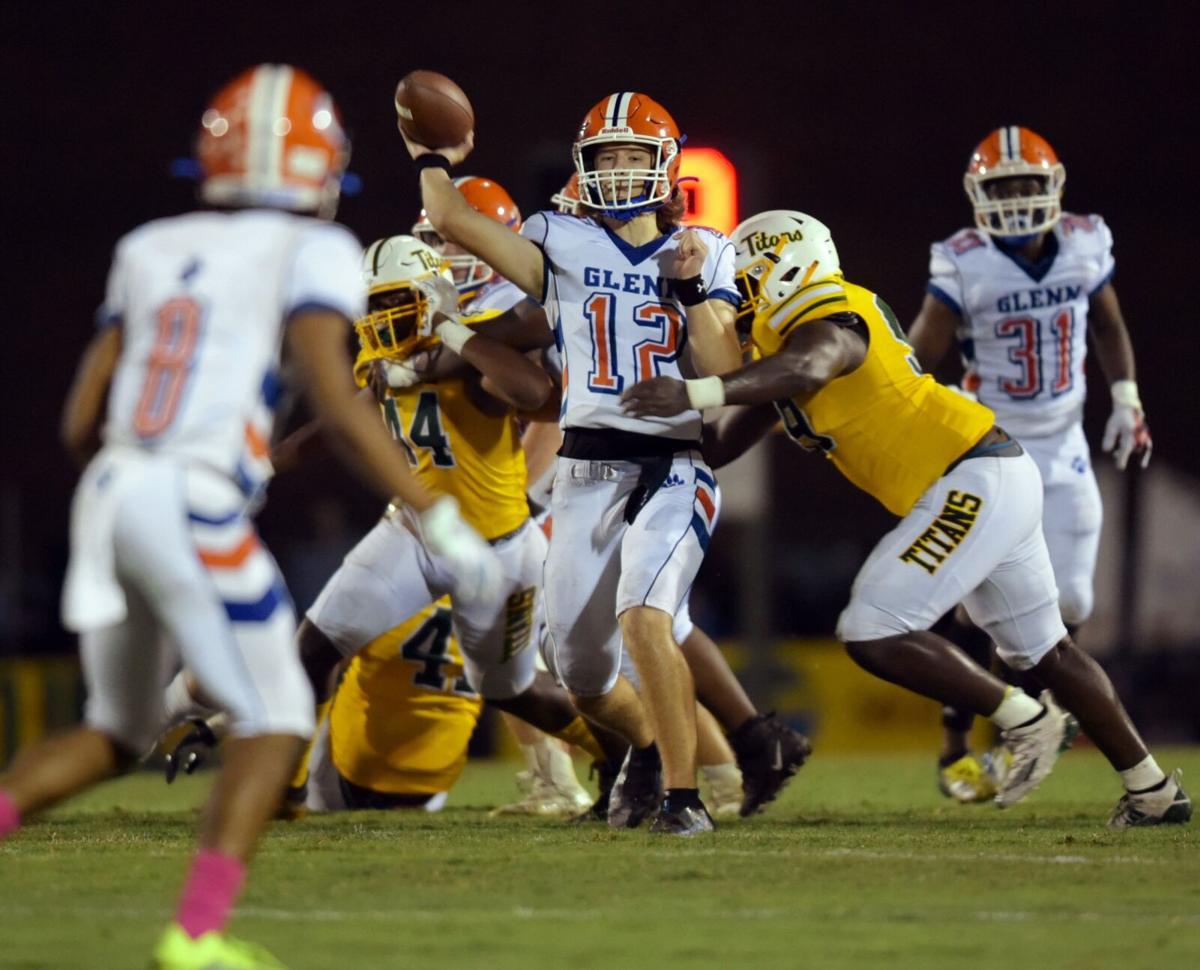 The Winston-Salem Journal's Joe Sirera looks at three high school football players who will be in the spotlight in this week's games:
QUE'SEAN BROWN, junior, ATH, East Forsyth
The 5-foot-9, 150-pound junior packs a lot of punch in a small package. Brown is the leader in all-purpose yardage for an Eagles team loaded with explosive playmakers. He's accounted for 98 yards rushing, 210 yards receiving, 207 yards on kickoff returns and 104 yards on punt returns while scoring seven touchdowns to share the team lead with QB Jaylen Alexander-Raynor. Brown should have plenty of opportunities to add to his stats Friday night when East Forsyth takes on a Reynolds team that has given up an average of 42.3 points in four Central Piedmont 4-A Conference games.
TATE CARNEY, senior, RB, Davie County
The Wake Forest-bound senior hasn't put up the kind of numbers he did last season, but that's more a reflection of the growth of the War Eagles' passing game with QB Alex Summers and a plethora of dangerous receivers. Carney showed he's still capable of carrying a heavy load and producing in Davie County's 56-49 win at Mount Tabor on Monday night. Carney ran for five touchdowns to give him 16 for the year and finished with 183 yards to bring his season total to 885. Davie County will need another big game from Carney on Friday night when a physical, defense-minded West Forsyth comes to Mocksville.
CAMDEN COLEMAN, senior, QB, Glenn
Losing Coleman to a shoulder injury in the first half of the Bobcats' loss at Charlotte Chambers was a serious blow, but they were able to rely on their running game and their defense in wins over Parkland and Reagan. His return has sparked wins over West Forsyth and Reynolds in which the 6-foot-3, 215-pound senior has completed 30 of 45 passes for 446 yards and four touchdowns. Coleman should have a chance to sharpen his game for the stretch run against a Mount Tabor team that has given up 112 points in three Central Piedmont 4-A Conference games.
Contact Joe Sirera at 336-373-7034 and follow @JoeSireraSports on Twitter.