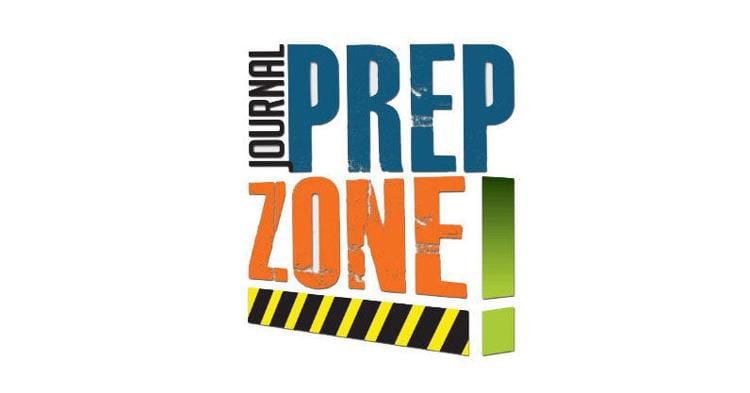 Kickoffs at 7:30 p.m. Friday unless noted.
NO. 4 REAGAN (0-0 Central Piedmont 4-A, 1-2) at NO. 1 EAST FORSYTH (0-0, 3-0), WMYV-48
The essentials: Reagan's losses were to spring Class 4-A state champion Grimsley and Charlotte power Myers Park, but this may be the Raiders' biggest test yet and it comes in their conference opener. East Forsyth has been extremely impressive in outscoring opponents 162-40. QB Jaylen Alexander-Raynor has punished teams with his arm and his feet, and nine Eagles have scored at least one touchdown. An East Forsyth defense led by junior All-Area LB R.J. Brown has 33 tackles for losses and 12 sacks. Reagan will need to hold onto the football, running the clock and avoiding turnovers, behind a strong offensive line and QB Kam Hill and ATH Jon Gullette if the Raiders are going to win in Kernersville.
NO. 5 MOUNT TABOR (0-0 Central Piedmont 4-A, 2-1) at NO. 2 WEST FORSYTH (0-0, 2-1), WSJS-600, WTOB-980
The essentials: Mount Tabor struggled defensively at winless Page on Sept. 9 for half before pulling away to win 48-27, but the offense seems to be clicking with Semaj Reaves-Smith at the controls. The junior knows he can rely on senior RB Noah Marshall for tough yards and big plays, and if senior WR/DB Lance Patterson is healthy the spring Class 3-AA championship game MVP is a game-breaker any time he touches the football. This will be West Forsyth coach Adrian Snow's first home game after a battle with COVID-19 and Titans fans will no doubt give him a warm reception. West Forsyth had a week off after a 19-7 loss at Matthews Weddington and will lean on RB Jevante Long and LB Mack David in its conference opener.
NO. 9 REYNOLDS (0-0 Central Piedmont 4-A, 1-2) at NO. 6 DAVIE COUNTY (0-0, 3-0)
The essentials: In the third game matching ranked Central Piedmont 4-A teams in Week 5, Reynolds tries to bounce back after disheartening losses to Northwest Guilford and Southwest Guilford. The Demons have forced nine turnovers, but haven't been able to capitalize often enough. Their defense will have to play at another level to slow a Davie County team that is averaging nearly 450 yards and 50 points per game. Everyone knows about RB Tate Carney (413 all-purpose yards, 10 TDs), but QB Alex Summers (972 yards, 11 TDs, 0 INTs) and WRs Zaharee Maddox (19 catches, 4 TDs) and Zymere Hudson (13 catches, 4 TDs) have made the War Eagles multidimensional. It's defensively where Davie is challenged. Giving up an average of nearly 31 points per game to three teams that are a combined 4-5 is not a recipe for success in the Central Piedmont 4-A.
ALSO PLAYING
Parkland (0-0 Central Piedmont 4-A, 1-2) at No. 3 Glenn (0-0, 1-1)
No. 7 Oak Grove (2-1) at West Stanly (2-0)
No. 8 North Davidson (1-2) at Asheville (1-2)
Carver (0-0 Catawba Shores 2-A/1-A, 2-2) at Huntersville Christ the King (0-0, 1-2)
Community School of Davidson (0-0 Catawba Shores 2-A/1-A, 1-2) at Bishop McGuinness (0-0, 1-2), 7 p.m.
Morehead (0-0 Mid-State 2-A, 1-2) at North Forsyth (0-0, 1-2)
Smith (0-0 Mid-State 3-A, 1-2) at Atkins (0-0, 0-2)
West Stokes (0-0 Mid-State 2-A, 2-0) at McMichael (0-0, 1-2), 7 p.m. Saturday
OFF
Contact Joe Sirera at 336-373-7034 and follow @JoeSireraSports on Twitter.