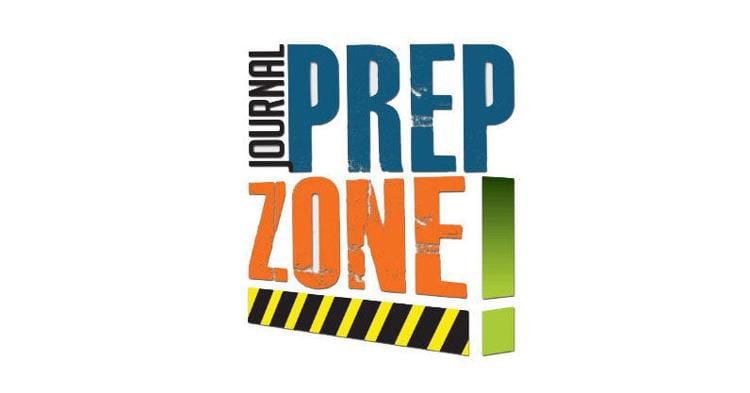 Kickoffs at 7:30 p.m. unless noted.
NO. 1 GLENN (4-0 Central Piedmont 4-A, 5-1) at NO. 6 MOUNT TABOR (1-2, 3-3), WMYV-48, WSJS-600/93.7/101.5, WMFR-1230/104.9, WTOB-980/96.7
The essentials: Glenn controls its fate as the unbeaten (in conference) Central Piedmont 4-A leader, but the rest of the road won't be easy for the Bobcats. Glenn faces a Mount Tabor team that uncharacteristically has been giving up points in bunches, but the Spartans can score, they'll have ATH Lance Patterson back from injury and they're desperate. The Bobcats have a typically stout defense that will challenge a Tabor attack led by QB Semaj Reaves-Smith and RB Noah Marshall. Glenn has gotten a boost from QB Camden Coleman's return from a shoulder injury and will need him this week, Oct. 22 at East Forsyth and Oct. 29 vs. Davie County.
REYNOLDS (1-3 Central Piedmont 4-A, 2-5) at NO. 2 EAST FORSYTH (2-1, 5-1), 7 p.m.
The essentials: Reynolds' only CPC win was against struggling Parkland, so the Demons will have to hope they catch East Forsyth looking ahead to its showdown with Glenn on Oct. 22. The Eagles have been rolling since a 22-18 loss to Reagan on Oct. 1 and have outscored their other five opponents 290-65. East needs continued growth from junior QB Jaylen Alexander-Raynor if it hopes to win the conference, and this game is a good opportunity to sharpen his skills.
NO. 3 WEST FORSYTH (1-2 Central Piedmont 4-A, 3-3) at NO. 5 DAVIE COUNTY (2-2, 5-2), 7 p.m.
The essentials: West Forsyth needs a win to stay in the race for one of the two automatic NCHSAA playoff qualifiers from the CPC, and the Titans will probably need to score some points to do it. Davie County is averaging 47.1 per game and scored 56 on Monday night in a win at Mount Tabor. The problem for the War Eagles is that they gave up 49 points in that victory and are allowing an average of 40.0 per game. A high-scoring game definitely suits Davie more than West, which will try to run the ball to control the clock and keep the ball away from the War Eagles while mixing in an occasional deep shot to Bralen Morris or Isaiah Kimbrough. 
ALSO PLAYING
No. 4 Reagan (3-1 Central Piedmont 4-A, 4-3) at Parkland (0-3, 1-5), 7 p.m.
No. 7 Oak Grove (1-1 Mid-Piedmont 3-A, 4-2) at Ledford (1-1, 6-1)
Asheboro (0-2 Mid-Piedmont 3-A, 1-6) at No. 8 North Davidson (2-0, 3-3)
McMichael (3-0 Mid-State 2-A, 5-2) at No. 9 Walkertown (2-1, 4-3)
No. 10 Carver (2-1 Catawba Shores 2-A/1-A, 4-3) at Mooresville Pine Lake Prep (3-1, 4-2), 7 p.m.
Bishop McGuinness (0-3 Catawba Shores 2-A/1-A, 1-5) at Mount Holly Mountain Island Charter (3-1, 6-1), 7 p.m.
North Forsyth (3-4) at North Surry (2-4)
Northeast Guilford (0-4 Mid-State 3-A, 0-7) at Atkins (1-3, 1-5)
West Stokes (2-2 Mid-State 2-A, 4-2) at Reidsville (3-0, 6-0)
Winston-Salem Prep (0-2 Catawba Shores 2-A/1-A, 0-5) at Huntersville Christ the King (0-3, 1-6), 7 p.m.
Contact Joe Sirera at 336-373-7034 and follow @JoeSireraSports on Twitter.