KERNERSVILLE — Getting to the finish line never meant more for the Reagan girls cross country team.
COVID-19 nearly wrecked their season. The ability for all the schools and individual runners who competed Friday in the NCHSAA Class 2-A and 4-A championship races at Ivey Redmon Park to make it through the season was remarkable. The 3-A and 1-A races will be held Saturday.
Leading the Raiders to a third-place showing were sisters Gwen and Bronwyn Parks, who were nearly knocked out for the season after developing COVID-19 symptoms in December.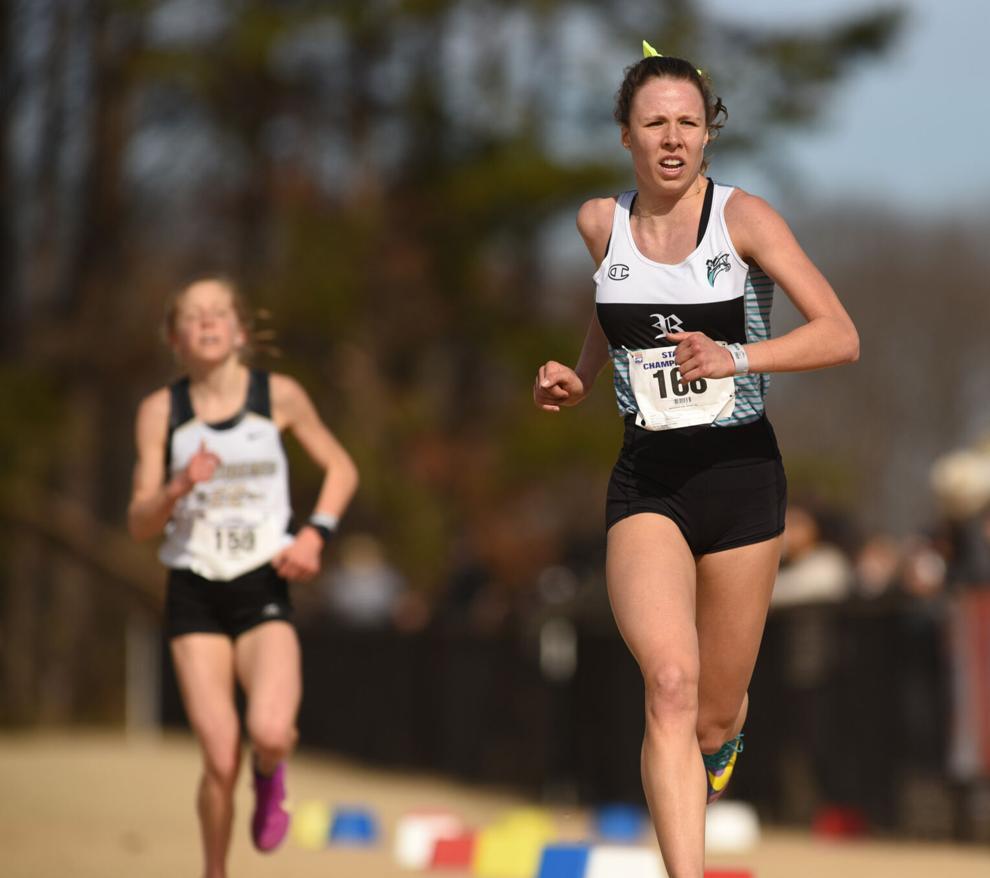 "When the girls were sick, the first thing we wanted to make sure of was if they were OK," said Coach Eric Fritz, who also coaches the Reagan boys. "And then if they do come back. what kind of condition will they be in and how much toll did it take on them?"
Gwen, a senior who will run next season at Cornell, and Bronwyn, a freshman, bounced back after staying away from their teammates for two weeks while going through quarantine.
"We missed one meet as it turned out," Gwen said. "But fortunately we didn't miss the conference, regional or state meet, so we're thankful for that."
Gwen and fellow senior, Samantha Troup, who run this fall at Liberty, have been four-year starters for the Raiders and were competing in their last race. What made the season a landmark one was for the first time in their four-year careers, they won the conference, county and region championships.
"I'm just really proud that we won regionals and won the county meet and accomplished more as a team than we ever have," Gwen said. "So I think that's what I'll remember most from this season even though it was sort of crazy."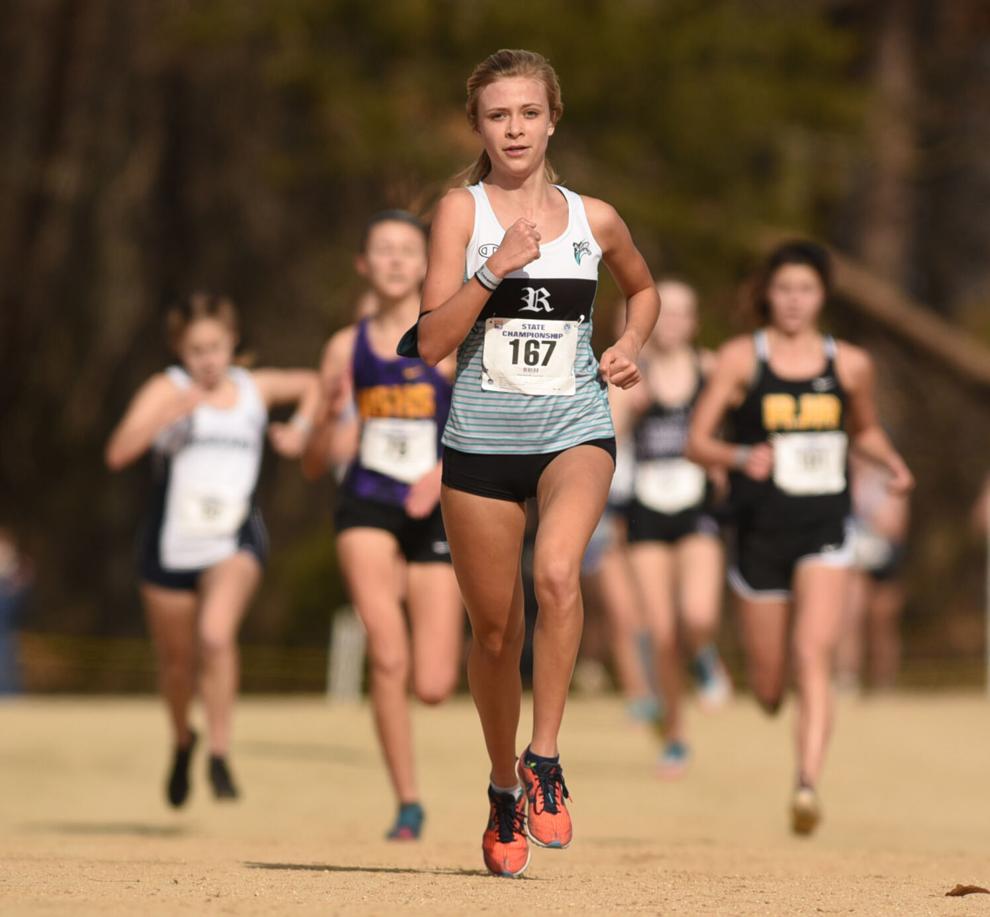 Fritz said their battle with COVID-19 put doubt into whether they could finish the season.
"We were fortunate that they had mild symptoms, but after they were out for the two weeks they finished the season strong," Fritz said of Gwen, who finished 10th, and Bronwyn, who was 18th.
While high school seasons have been shut down since March because of the pandemic, Friday was the first time the NCHSAA held a state championship since wrestling in February 2020.
Fritz said one school, Raleigh Millbrook's boys, missed the meet because of a positive test for one of their runners.
"From the beginning we would wonder if we'd make it," Fritz said. "It was a week-to-week decision, but to make it through this season is an accomplishment in itself especially based on this school year and with everything that's happened since March."
One of the safety protocols meant that each of the four classifications has two heats in the 5-kilometer races. Those results were combined to determine the team and individual champions. It's not the ideal way of determining the winners, but it's better than not running at all.
By separating into two races per classification, more schools and individuals could compete. Because conference rivals West Forsyth and Reagan were in separate heats, runners cheered on each other in a good show of sportsmanship. 
Bronwyn Parks was all smiles afterward because she was able to contribute to the Raiders as a freshman. 
"It was an unusual year because of everything that's going on with not being in-person in school, so we weren't sure what our season was going to look like," Bronwyn said. "I'm so grateful that we as a team battled through a lot and made it to the end of the season."