Napoleon Cloud, a fixture as a boys basketball coach at Glenn High School and West Forsyth for many years, has died.
Cloud, who retired in the summer of 2000, coached for 38 years in the Triad. Then after his retirement he served as a volunteer assistant at Carver, from which he graduated in 1958.
One of his many former players, Josh Howard, now an NAIA coach in Dallas, was an NBA All-Star with the Dallas Mavericks. He said that said Cloud was instrumental in his development.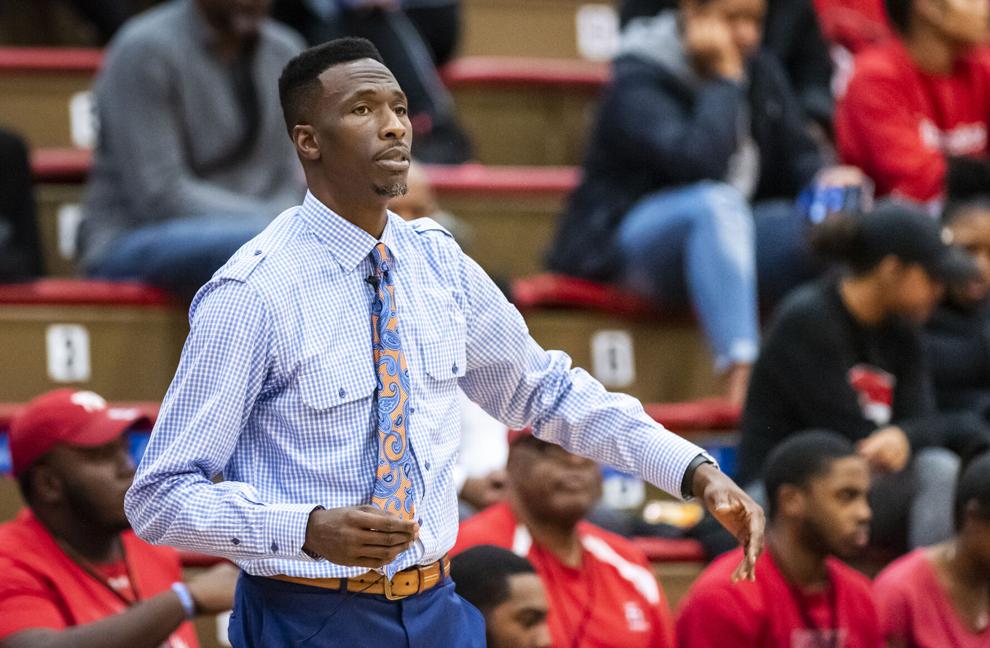 "After practice we would stay in the gym and he showed me how to play defense and I'll always remember those moments," said Howard, who went on to star and graduate from Wake Forest before becoming a No. 1 draft pick with the Mavericks in 2003.
Howard said Cloud was a father figure that he needed in those teenage years at Glenn.
"He would take us home from practice, sometimes feed us, and he was just an all-around good guy who helped us along," Howard said. "Looking back and thinking about all he did for me and a lot of other guys I'm not sure where we'd all be."
Another of his former players, Tory Woodbury, is an assistant coach for the Los Angeles Rams. While Woodbury ended up starring in football for Winston-Salem State, it was guidance from Cloud that helped Woodbury succeed.
Woodbury played his senior season for Cloud on the basketball team.
"Tory and I stay in touch and we played for a season together for Coach Cloud," Howard said. "There are a lot of other guys who became successful later in life, and I think that has to do with how Coach Cloud treated us."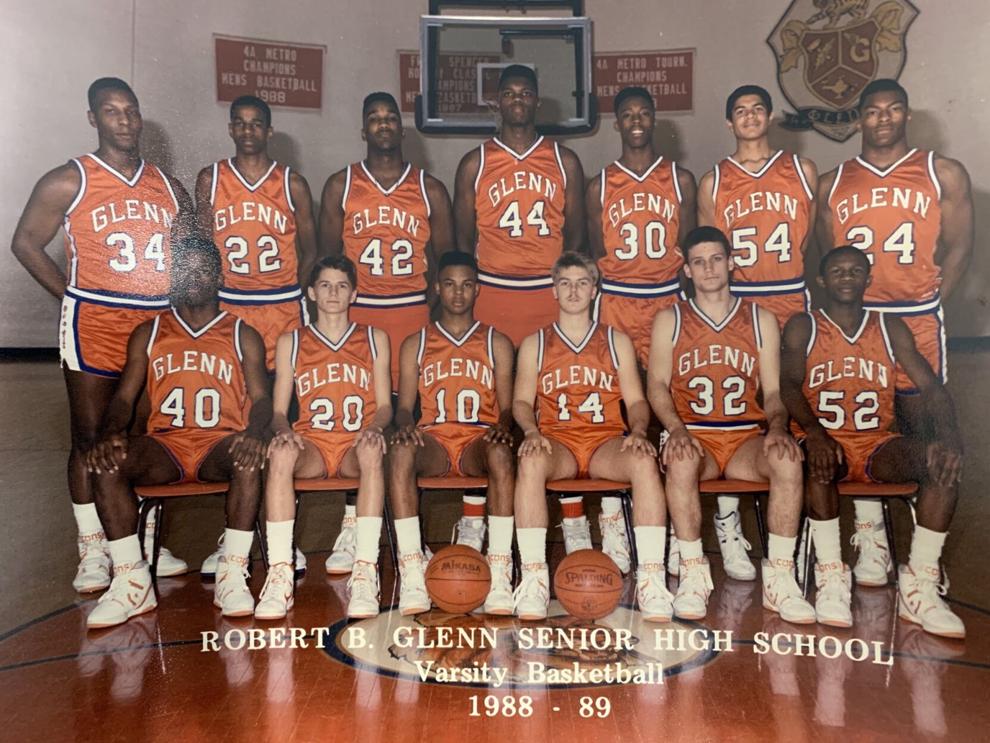 Cloud spent 16 years at Glenn, compiling a 214-184 record, and his overall record was 422-346. Cloud graduated from St. Augustine (Fla.) College in 1962 and arrived at Glenn when the school opened in 1984 to teach physical education.
The Bobcats won conference titles in 1988, '89 and '99 along with three Frank Spencer Holiday Classic titles. In 1989, fueled by an outstanding team that included Kevin Thompson, Bryant Feggins and Carlos Mumford, the Bobcats won the sectional championship and were the regional runner-ups. Mumford went on to play at Winston-Salem State for the legendary Big House Gaines and later was the head coach for the boys team at Parkland but is now a principal at an elementary school. Thompson and Bryant went on to play at N.C. State.
"I had just seen coach last week and I always made it a point to get over and see him when I could and I think Carlos was the same way," said Thompson, who was the head coach at Walkertown High School but is now enrolled at High Point University working toward a master's degree in education.
Thompson, who played a couple of years in the NBA after graduating from N.C. State, had a solid 15-year career playing overseas.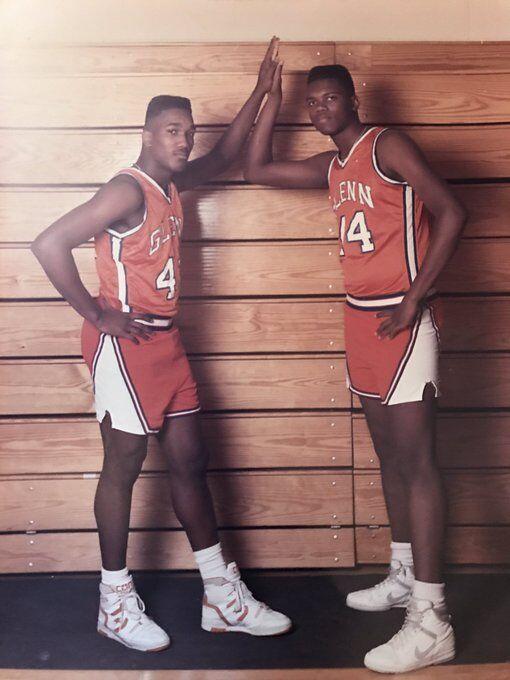 "I talked to Coach Cloud a lot when I was overseas and he just had so much of a positive influence on me," Thompson said. "And the thing I remember the most was how intense he was as a coach but how loving he was toward us players. He was a father figure and all of that but he cared about all of things going on around our lives and we needed that.
"He wanted us to walk with our shoulders high and our chins up at all times and be accountable. Those are the kinds of things I remember the most."
When Cloud retired in 2000 there was no fanfare about it. In fact, in an article in the News & Record, reporter Jeff Carlton could not reach Cloud to ask him about his retirement.
Howard said that didn't surprise anybody.
"He was low-key and was always that way," Howard said.
John Fowler, who coached baseball at Glenn and now teaches English at Oak Grove, is a 1988 Glenn graduate and played for Cloud on a JV basketball team in the mid-1980s.
Fowler said he learned many lessons coaching with Cloud at Glenn. Fowler spent 26 years as an assistant and head coach in baseball for the Bobcats.
"Coach Cloud was a great man," Fowler said. "He taught me a lot about coaching and kids, particularly about coaching black kids as a white coach."
Fowler said one of those lessons was about what an impact Cloud could make as a coach.
Fowler was having trouble with a couple of players and told Cloud either they go or Fowler was going to quit.
"If you gotta go, you gotta go," Fowler said about what Cloud told him. "He then went on to explain that those troublesome boys needed him and basketball and some care and help way more than I needed anything. I learned a lesson that day that I never forgot."
Howard West, who had more than 800 career wins as a coach at Eden Morehead, Reynolds High School, Reagan High School, Forsyth Country Day and West Forsyth, said he loved competing against Cloud. West faced Cloud and the Bobcats in the late 1980s in the Frank Spencer when West was at Morehead.
In 1987 the Bobcats beat West's Morehead team 74-69 in the Frank Spencer title game.
"You always knew who was in charge of his teams and it was Coach Cloud," West said. "He always had big, physical teams and he always had a heck of a zone that caused opponents plenty of problems."