ADVANCE – What's in a nickname?
Not much when it comes to the talented Mount Tabor football defense. It's hard to believe that such an outstanding unit has no catchy nickname or a fancy prop on the sidelines. Even the Miami Dolphins of the 1970s were called the "No-Name Defense."
These Spartans, however, don't much care that their talented defense doesn't have one. It's just a hard-nosed, hard-working unit that will get to play for a state championship on Thursday at North Carolina's Kenan Stadium against Cleveland High School from rural Johnston County.
"Some of us have personal nicknames," said nose guard Lance Simpson, an energetic senior who is just 5 feet 8 and a biscuit or two short of 250 pounds and never seems to take a play off. "I guess we really don't need one."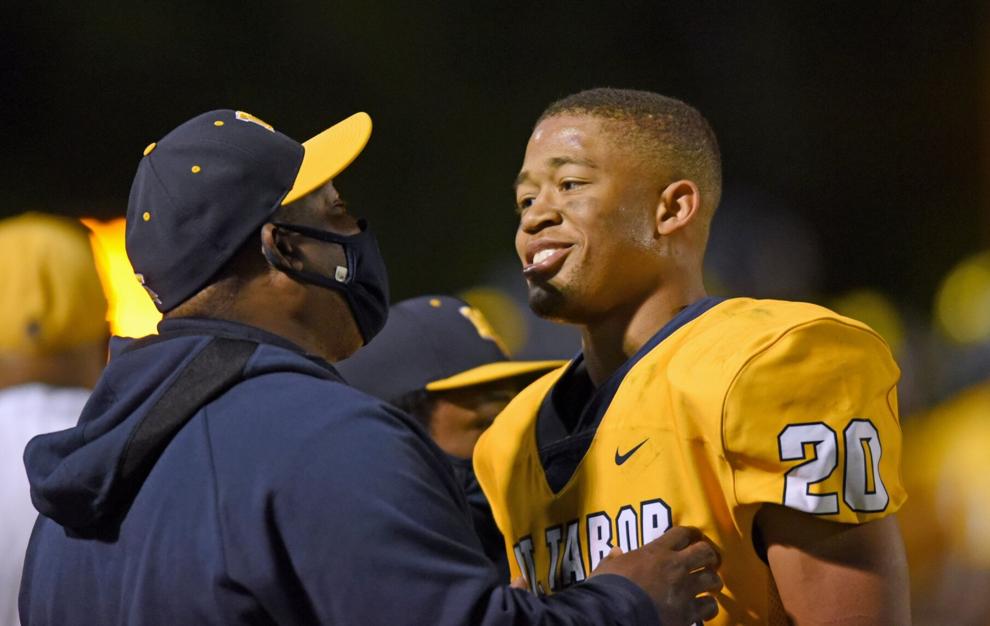 The Spartans will practice twice this week at the Fusion Fields at BB&T Soccer Park because they are artificial turf, and that's the surface for Thursday's game.
Among the stars on defense for the Spartans (10-0) are linebackers Max U'Ren and Josiah Banks, who lead without having to say much. They've averaged double-figures tackles in each of the three playoff victories, according to head coach Tiesuan Brown, who is also the defensive coordinator.
"I'll tell you what, those two refuse to lose, and they have really set the tone for what this defense can do," Brown said.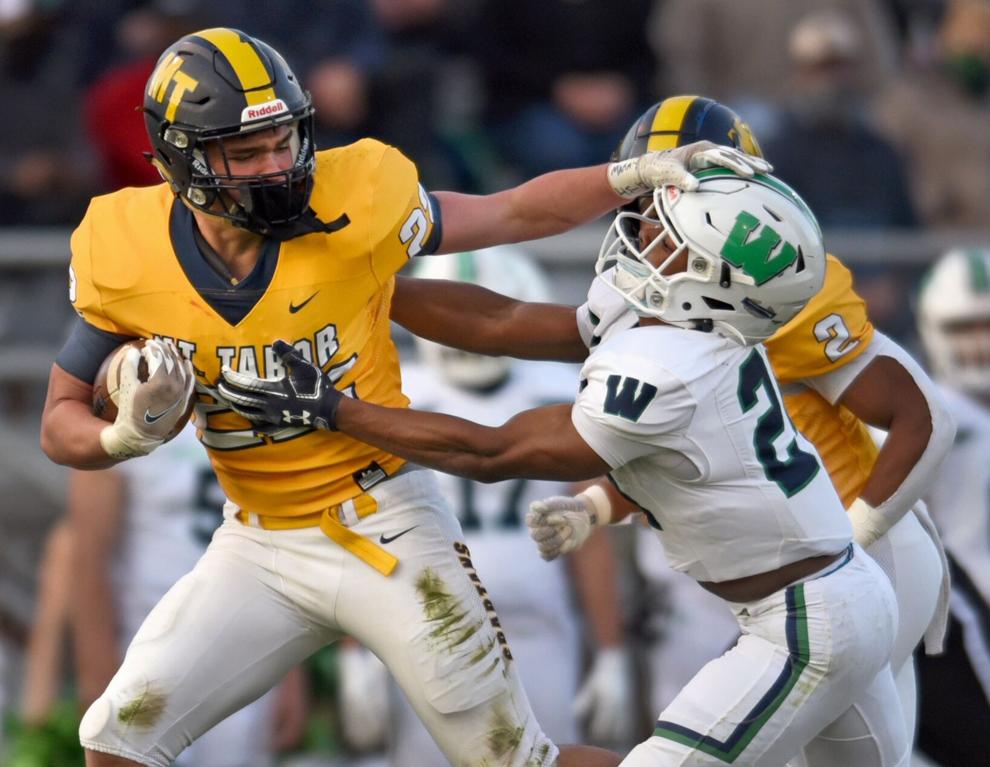 What has U'Ren a little steamed this week is how the Spartans gave up a season-high 20 points in a 24-20 win over Dudley on Friday at Bob Sapp Field. They didn't play their best in allowing the Panthers to take a fourth-quarter lead.
Thanks to a fumble recovery late by Banks, the Spartans rallied to keep their hopes alive for the school's first state championship. Banks has six interceptions this season with three fumble recoveries to go with his 68 tackles.
"We are just a team, and we come together and bond and this is the most together team I've played on…. And we love each other and play for each other," said Banks, who will play football at Army.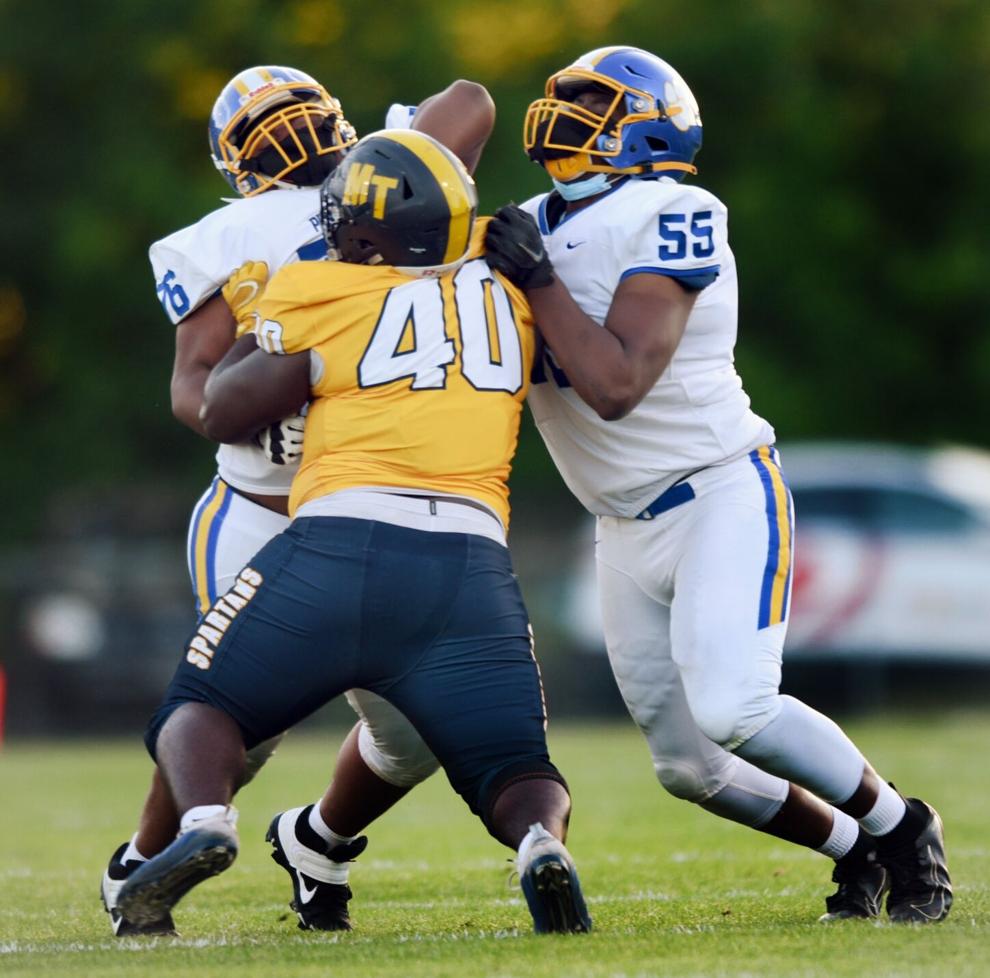 Seventeen seniors, many of whom have played against each other growing up in youth football leagues around the city, are on the roster. Many of the seniors played on the varsity as sophomores, so getting a chance to play for the state championship in their final game is a Hollywood-type ending.
"It's my last game in high school as a Spartan and I want to go out with a victory," said U'Ren, who will play at N.C. Central this fall and has a team-high 82 tackles to go with three sacks. "I think everybody is focused 100%. We gave up 20 points last week, and that's a lot for us."
The Spartans will face a passing team led by quarterback Skyler Locklear, who has completed 147 passes in 223 attempts for 2,086 yards with 20 touchdowns against six interceptions. The Rams are also 10-0.
While several of the Spartans will put on a uniform again in college, Simpson won't. He knows once the game ends Thursday night, so too will his days of organized football.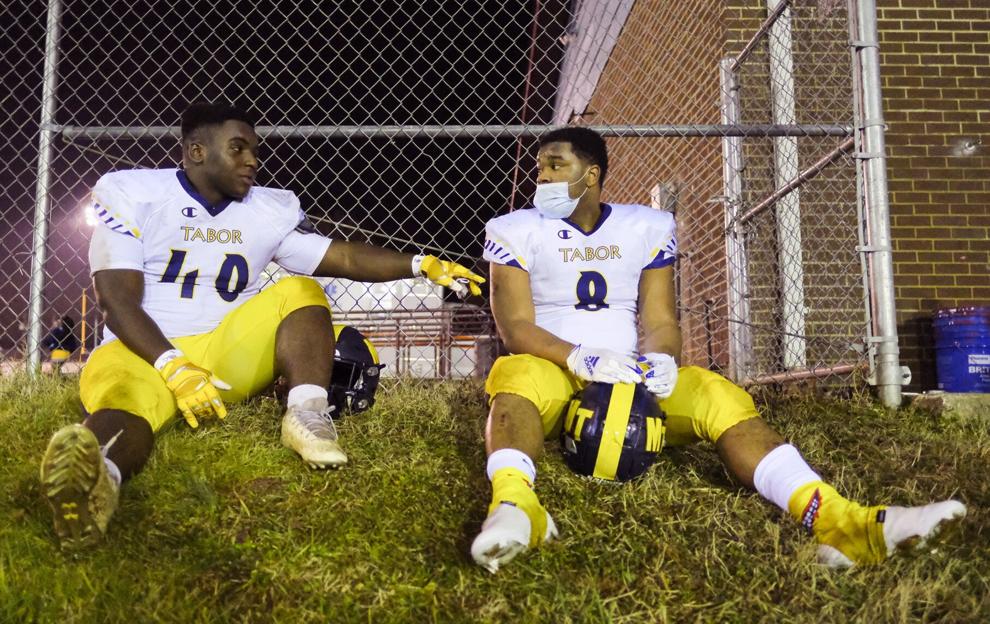 "There's a little more motivation for me and I know a lot of my family members want to see me do well," Simpson said. "There's a lot of friends who I love really want me to do well, so I do have a chip on my shoulder."
The reality for the Spartans is many other players on defense can step it up. They are allowing just 8.1 points per game, despite losing cornerback Justen Stafford to a knee injury recently.
So many other defensive players have stepped up. Noah Marshall, a junior defensive back and the son of offensive coordinator Laymarr Marshall, is third on the team in tackles. Jamari Slade, a senior defensive back, constantly makes big plays. Defensive lineman Javouse Chambers has been in opponents' backfields all season and has eight sacks.
Banks is listed as a linebacker, but in truth he plays all over the field for a defense that has forced 26 turnovers in 10 games.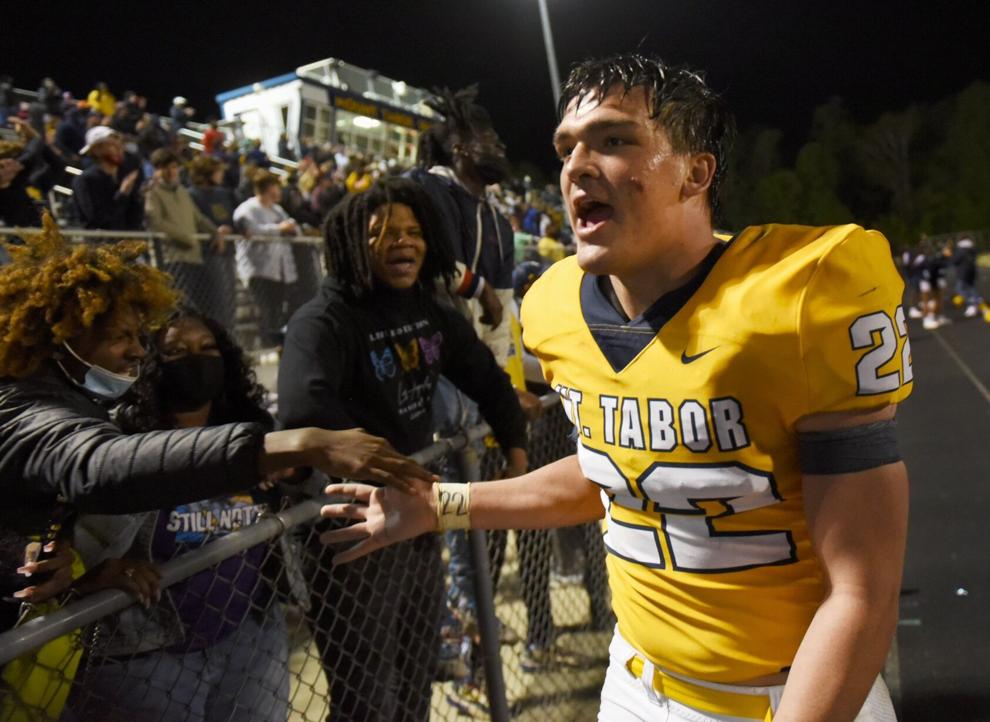 When Banks was asked about possibly sitting out this spring because he was headed to West Point this summer, he said there was no way he was going to miss this season. He could have opted out, but says he would have missed all the fun.
"I wanted to play with my guys one more time," Banks said.
Now Banks is down to one more game, and even though the defense doesn't have a nickname, he doesn't much care. "We just play our game," he said.
One suggestion was the "Bermuda Triangle" referring to Simpson on the line and U'Ren and Banks on the outside. Opponents can take their chances going in but they might not come out.
"I actually like that one," Simpson said.