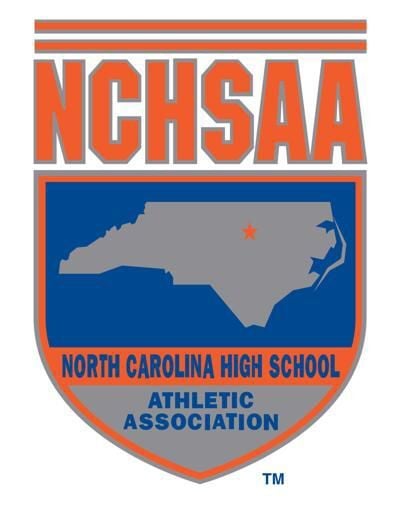 The N.C. High School Athletic Association will update its guidelines for athletics workouts in the wake of the state's move to Phase 2.5 of reopening from the COVID-19 pandemic. But athletes, parents and schools will have to wait until Tuesday for the details.
Gov. Roy Cooper and his task force announced Tuesday that North Carolina will be moving into the next phase of reopening at 5 p.m. Friday. Cooper's new guidelines allow more people to gather in one place — a maximum of 25 people indoors and 50 outdoors. The NCHSAA's current guidelines limit the number of athletes and coaches participating in workouts to 10 indoors and 25 outdoors. 
"In light of this, the NCHSAA staff and board of directors are developing guidelines that will incorporate the changes included in the 2.5 phase, such as increased numbers of individuals at mass gatherings," NCHSAA Commissioner Que Tucker wrote today in an email to member schools. "The modified guidelines will be released and go into effect on Tuesday, September 8. Other updates will be shared at that time."
NCHSAA schools have not been allowed to hold athletics competition since March 13 because of the COVID-19 pandemic. The association has allowed workouts at member schools since June 15, but schools must follow strict safety guidelines to limit the risk of spreading COVID-19. NCHSAA high schools in Forsyth and Rockingham counties are allowing workouts, but those in Guilford County are not.
On Aug. 12, the NCHSAA announced a revised sports calendar in response to the coronavirus pandemic. Cross country and volleyball will resume official practices Nov. 4, followed by swimming and diving Nov. 23 and basketball Dec. 7. Boys soccer and lacrosse will begin in January, football in February and other traditional spring sports in March and April. Wrestling has been moved from winter to April, and indoor track and field has been canceled.
The N.C. Independent Schools Athletic Association is allowing its member schools to practice, and the private schools association will allow competition in what it considers "low risk" sports starting Tuesday. Those sports are cross country, girls golf and girls tennis. "Moderate risk" sports — boys soccer, field hockey and volleyball — can hold their first contests Sept. 14. NCISAA football teams can play games the week of Sept. 21. All NCISAA fall contests, both indoor and outdoor, will be held without fans — at least initially.
Get in the game with our Prep Sports Newsletter
Sent weekly directly to your inbox!