Caden Davis, a senior quarterback at Reynolds High School, has a good arm, can run the ball well and understands the game.
But the past year hasn't been easy for Davis, a 6-foot-4, 210-pounder, who is also a standout basketball player. Because of the pandemic, he didn't get a chance to showcase his talent on the football field.
There was no spring football practice for college coaches to watch. There were no summer workouts or 7-on-7 drills, and there was no fall football, when college coaches would have likely flocked to Deaton-Thompson Stadium.
It was hard, Davis said, to get noticed by Division I schools.
"It affected everybody," Davis said. "And it could be worse, so I just kind of had the attitude that I needed to just roll with it and whatever happened I'll be fine."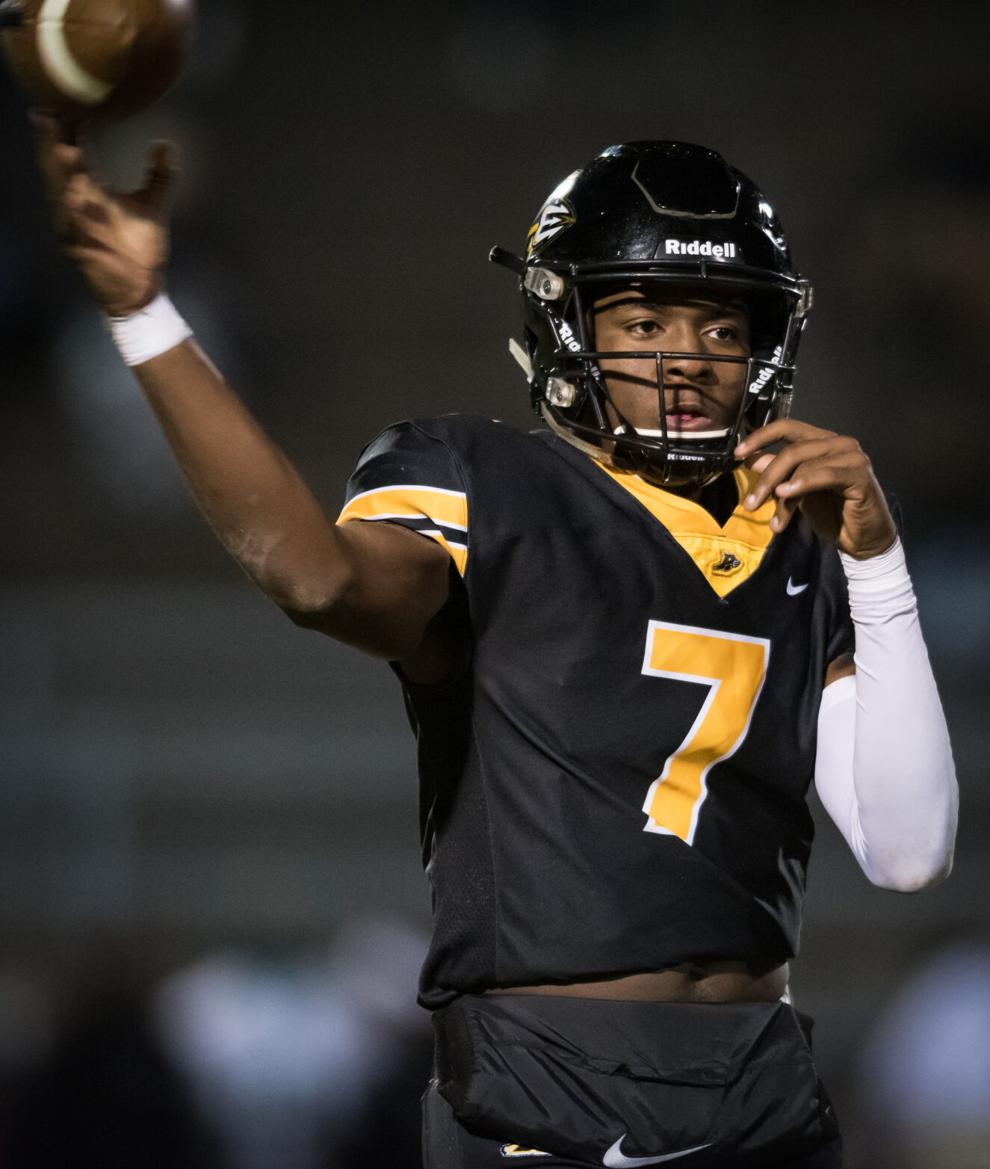 Davis did find a home and signed with Fayetteville State University, a Division II program in the CIAA that needs a quarterback to step in and start. Davis will get that chance for Coach Richard Hayes.
Had the season been normal, instead of being shifted to a seven-game spring schedule, could Davis have landed at a Division I school?
His father, Antonio, thinks so, pointing to what happened during one recruiting visit with a Division I school.
"While we were on a recruiting visit at a D-I school, the coach got the text that said all (college) seniors could come back if they choose to," Davis' father said. "Then on that Monday we got the call from the same D-I coach and he said they didn't have a scholarship for Caden."
The NCAA ruled that the 2020 season was a free year in terms of eligibility. Seniors can come back and play another season if they desire.
"The entire high school senior class in football was hurt by this because of the NCAA rule that gave everybody a free season of eligibility," Antonio Davis said. "It just wasn't Caden who lost out because a lot of these schools have to honor those seniors who do come back, and I get that because that's the right thing to do."
The elder Davis said it especially hurts quarterbacks.
"If you've got a senior quarterback who is coming back for another senior year, you aren't really going to look at a freshman, and you can just wait until the 2022 class," he said.
Caden Davis, who has a 3.6 grade-point average, was deciding between Fayetteville State and Winston-Salem State. His father and mother, Benita, are WSSU graduates, and Antonio Davis is the multimedia director at WSSU. The younger Davis said his parents did not put pressure on him during the recruiting process.
"The bottom line is I'll still be in college and I'll still be able to play football in college," Caden Davis said about signing with Fayetteville State earlier this month.
The pandemic has given the senior a valuable life lesson in perseverance.
"I think what I'm better at when I think about the last year is now I'm prepared for anything," Caden Davis said. "I mean, we didn't even know if we would have a season this spring in football, so we had to wait it out and just hope it happened."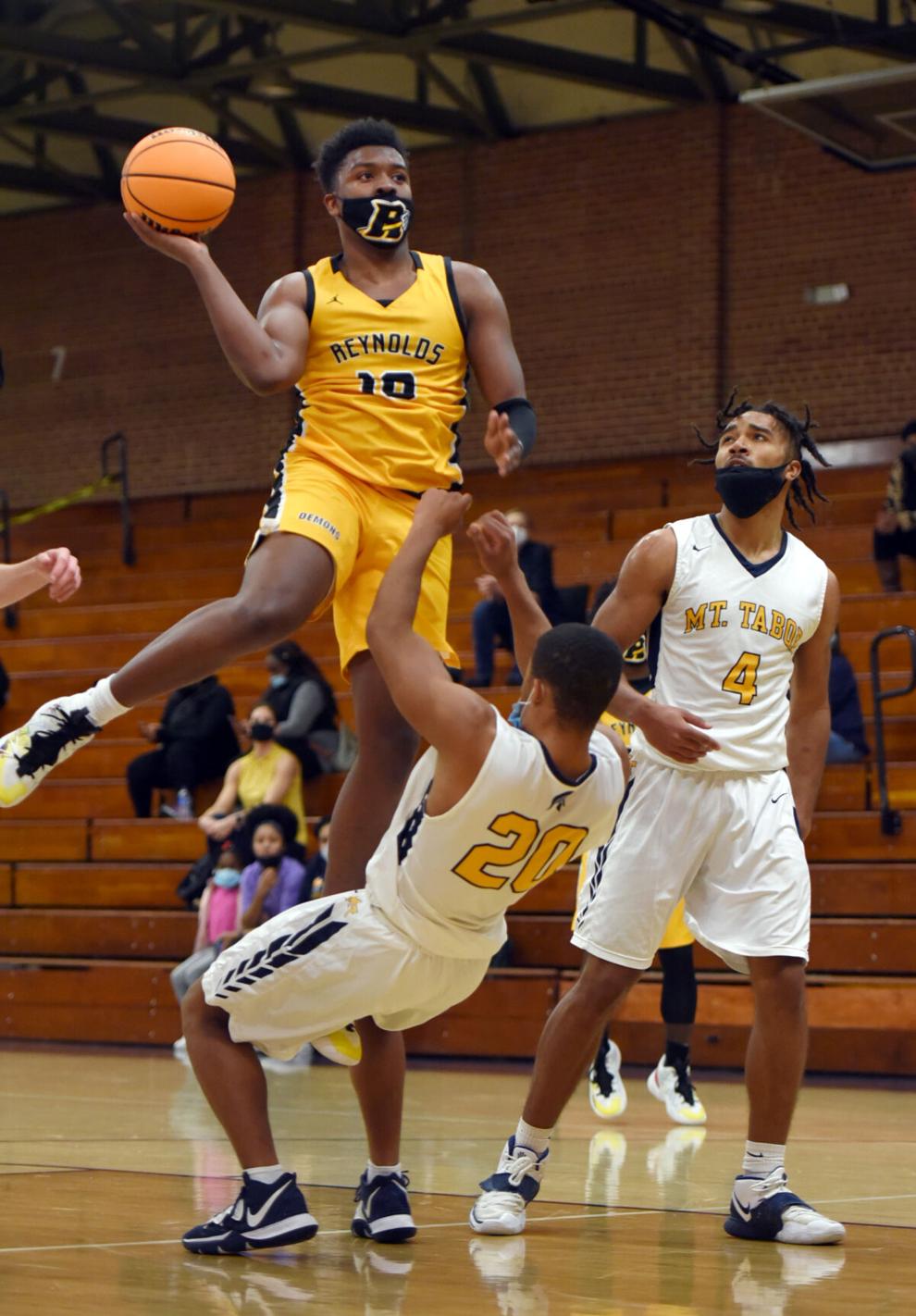 Coach Pat Crowley of Reynolds said Davis did everything right, but the pandemic caused things to change. And recruiting was one of them.
"He definitely could have been higher because as a quarterback they definitely want to see you play," Crowley said. "And he's a dual-sport athlete where he also put in a lot of time with basketball."
Crowley is not surprised that Davis will get to play on a full scholarship at Fayetteville State.
"You couldn't ask for a kid with a better attitude than Caden," Crowley said. "He's had some adversity with some injuries early on when he was younger, but he never complained and has worked hard."
Davis said the recruiting process was slow at first, but then it picked up during the winter.
"One week I had nothing but D-III offers and then the next week I had D-II offers, so things can change," Davis said. "You never know how things can happen. I just tried to make the best of a bad situation."
Davis, who has been all-conference in football and basketball, couldn't wait to get to practice to be with his Demons football teammates, who have three games left.
The Demons basketball team went 13-2, reaching the state quarterfinals before losing to Charlotte Ardrey Kell during the week that the football season opened. Davis led Coach Billy Martin's team by averaging 16.5 points and 7.9 rebounds per game.
The Demons football team is 1-3 coming off a 38-32 loss to East Forsyth. In a 62-43 loss to Davie County earlier this season Davis rushed for 168 yards and a touchdown and passed for 248 yards with five touchdown passes.
He's getting to play football in a senior season that almost never happened.
"I'm definitely grateful that I get to play my last year," Davis said. "Some of my friends either went to college early or they aren't playing their senior season at all, so I get to play it out so I'm thankful. A lot of guys who signed to play D-I are already in college, so they missed out on playing this spring in high school."
Davis, 17, said this last year has given him perspective.
"I think this prepared me for life later on, and it helped me grow up a little bit," Davis said. "You realize things can be taken away from you real fast, and things can come to an end in a hurry."