Parkland's boys basketball team opened its Piedmont Triad 3-A Conference season in impressive fashion on Tuesday night.
With two starters sitting on the bench in the first half because of disciplinary reasons, the Mustangs rallied from an 18-point deficit late in the second quarter to defeat visiting Southwest Guilford 79-69.
"They didn't do the right thing," Coach Travis Holcomb-Faye of the two Mustangs. "Omari Bolden didn't start, and Scott Walker didn't start but both came in (in the second half) and gave us a big lift."
Floor leader Camian Shell led Parkland (9-1, 1-0) with 25 points and Bolden finished with 22. Deanthony Butchee led Southwest (7-7, 0-1) with 20 points.
"Bolden was able to score some points and Walker was able to provide us with some rebounding and assists," Holcomb-Faye said. "We were able to make shots in the third quarter and get into our offense, which we were not able to do in the first half."
The Cowboys took their biggest lead at 37-19 late in the second quarter and held a 41-28 lead at halftime. The third quarter was all Parkland as the Mustangs outscored the Cowboys 31-11 in the period. The biggest basket came when Parkland's Denoris Wardlow grabbed a loose ball deep in the right corner, heaved the ball in the direction of the basket as he was falling out of bounds and watched it swish through at the buzzer, giving the Mustangs a 59-52 lead after three quarters.
"I looked up at the clock and saw there were only three seconds on the clock and knew I had to shoot," Wardlow said. "Yeah, it was real lucky."
One of the oddities of the game came in the foul situation. The first eight fouls of the first half were called against Southwest Guilford and eight of the first nine in the second half were whistled against the Cowboys. Coach Greg Vlazny was hit with a technical foul late in the third quarter.
Shell, a junior, was also the football team's quarterback last fall and sees similarities between his two positions.
"As a quarterback and as a point guard, I have to know what everybody is doing and what opposing defenses are doing and what adjustments I have to make," he said. "I feel like I am able to translate my leadership skills from one position to the other, from one sport to the other."
Holcombe-Faye said he likes what he gets from Shell at the point-guard position.
"Camian is the ultimate point guard, the ultimate leader," he said. "He just does it all and he is a great competitor. His IQ is so high and he has the biggest heart."
Holcome-Faye says the Piedmont Triad-3-A Conference is loaded with talented teams, just like it was last year when Southwest Guilford won the state 3-A championship.
"It's a great league," he said. "But I feel like we are going to do just fine. We beat (Greensboro) Smith three times last year and they have the same team back, we beat (Greensboro) Dudley and we beat (Mount) Tabor. The only team we didn't beat was this team (Southwest Guilford)."
Parkland's major deficiency is its size. Teams such as Smith and Mount Tabor will have a major advantage in the frontcourt when they go up against the Mustangs. But that doesn't concern Holcomb-Faye.
"We just have to play hard every night," he said. "Their size has to keep up with our speed. If we are making shots and playing defense we are hard to beat."
Parkland 79 Southwest Guilford 69
Southwest Guilford 18 23 11 17 — 69
Parkland 13 15 31 20 — 79
Southwest Guilford: Deanthony Butchee 20, Causey 7, Jeremy Mull 17, Theriault 2, Zonen 2, Yarbray 6, Miles Taylor 15
Parkland: Camian Shell 25, Walker 2, Wardlow 9, Omari Bolden 22, May 5, Bunner 4, Williams 4, Wolcott 2, Sebastian 6
Records: Southwest Guilford 7-7 overall, 0-1 Piedmont Triad 3-A; Parkland 9-1, 1-0.
Parkland Southwest Guilford Boys Bball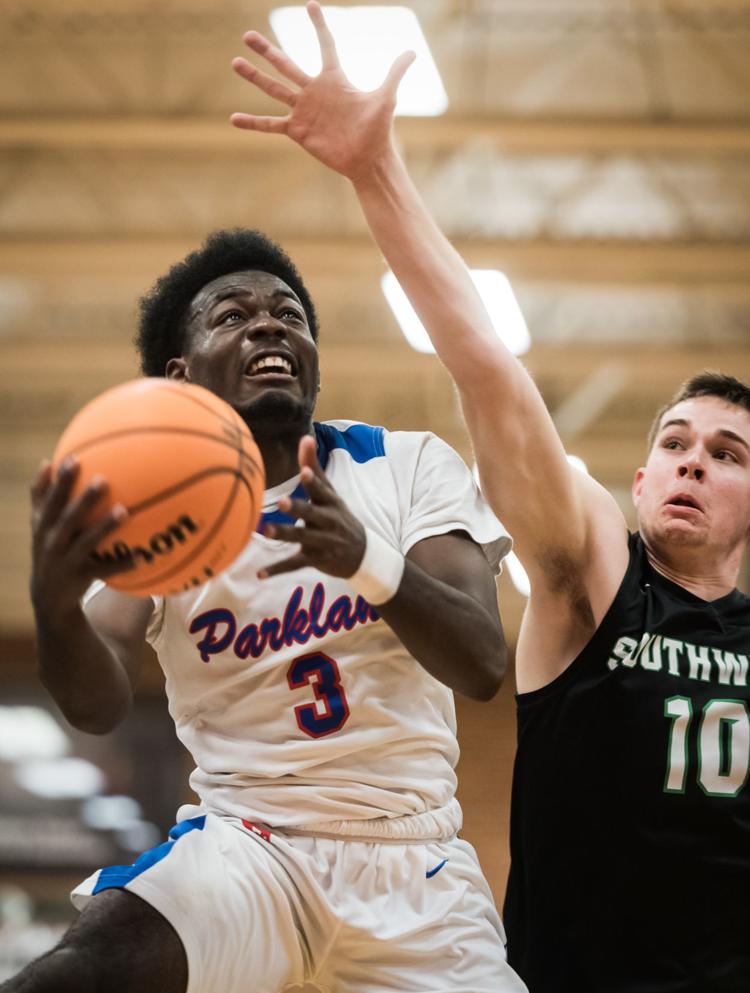 Parkland Southwest Guilford Boys Bball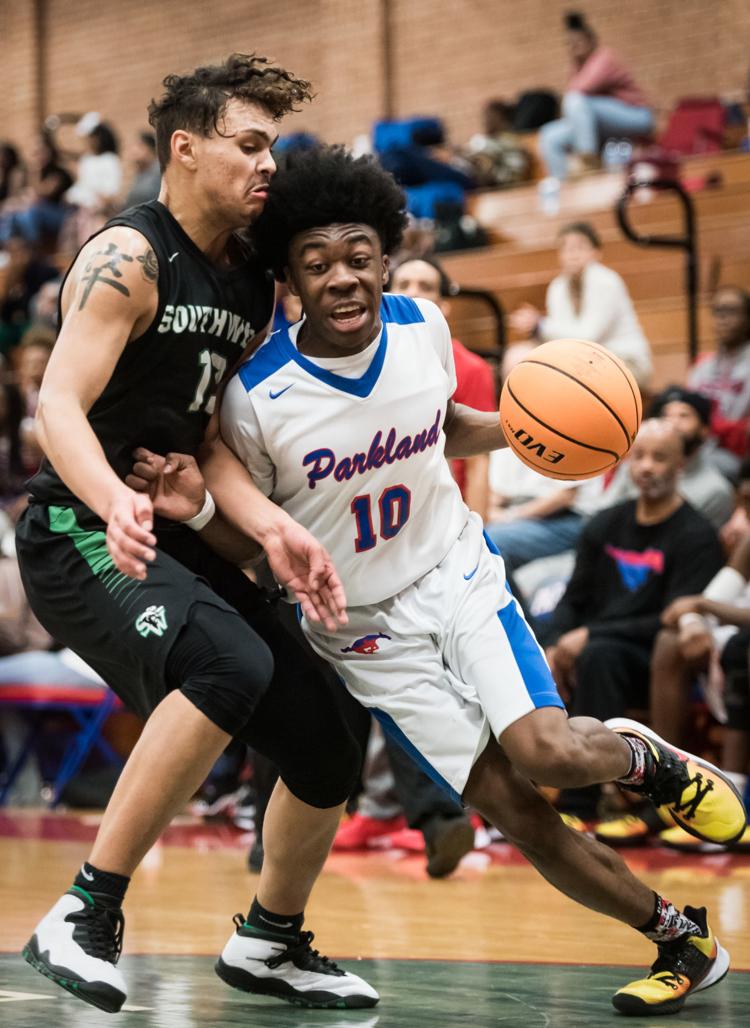 Parkland Southwest Guilford Boys Bball
Parkland Southwest Guilford Boys Bball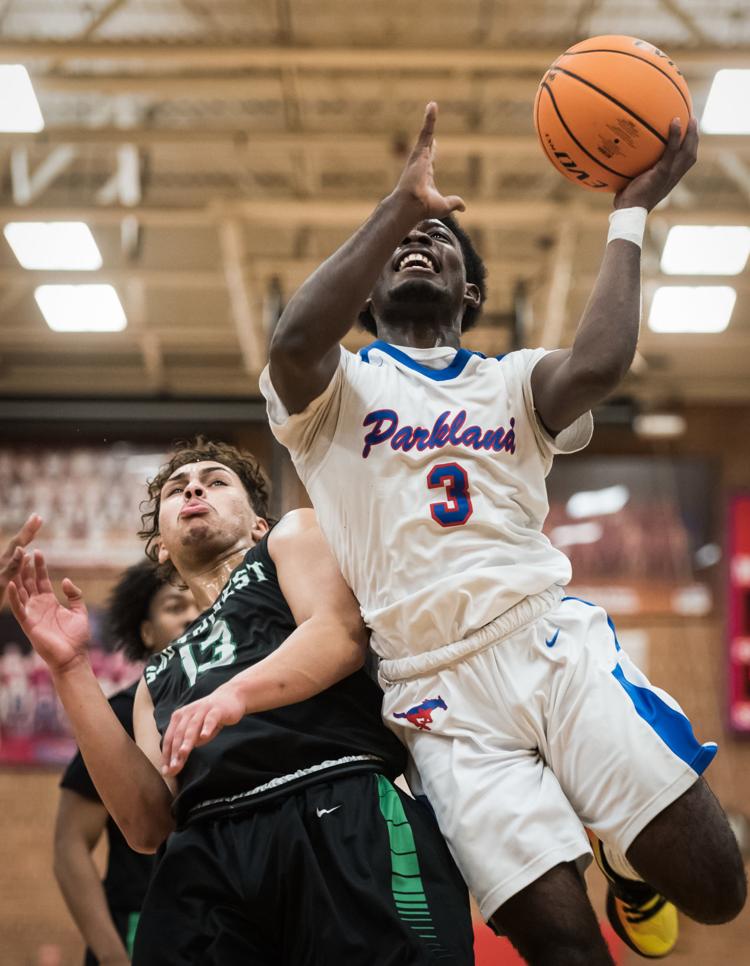 Parkland Southwest Guilford Boys Bball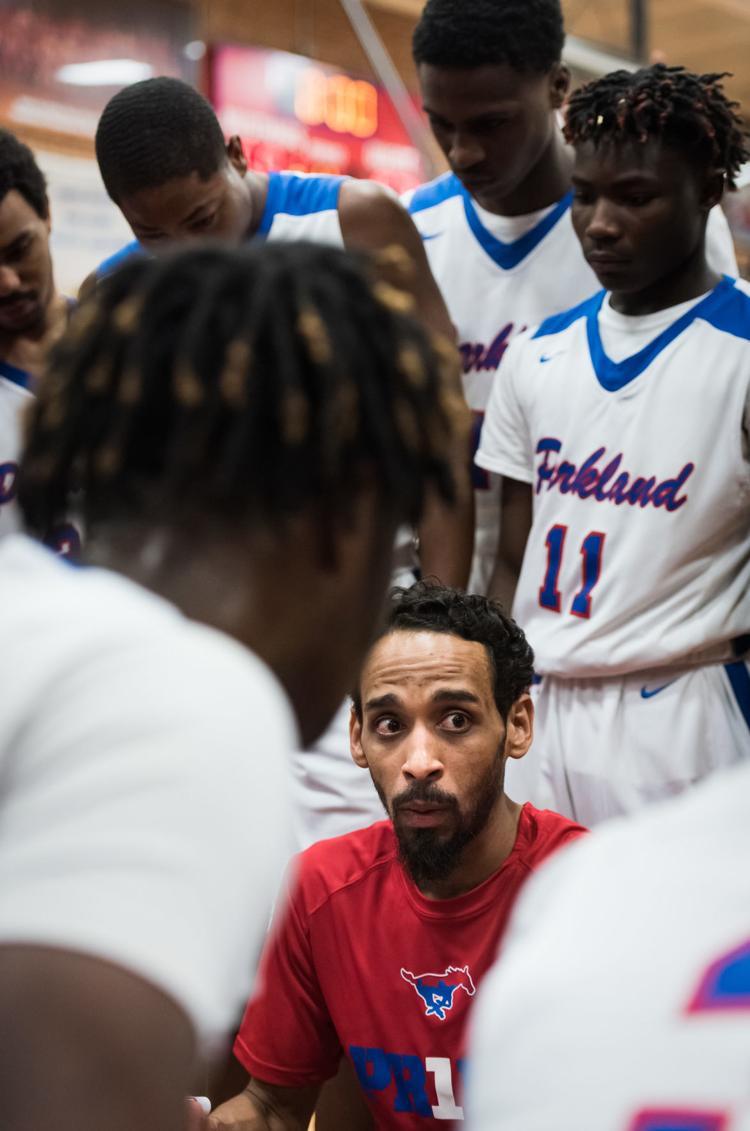 Parkland Southwest Guilford Boys Bball
Parkland Southwest Guilford Boys Bball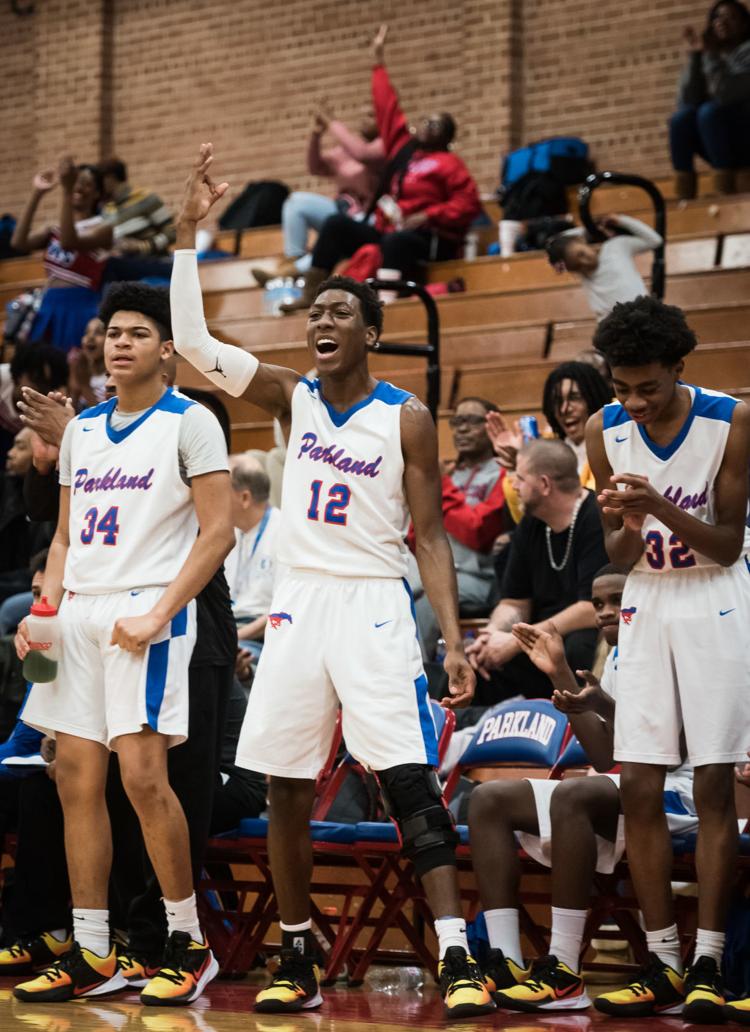 Parkland Southwest Guilford Boys Bball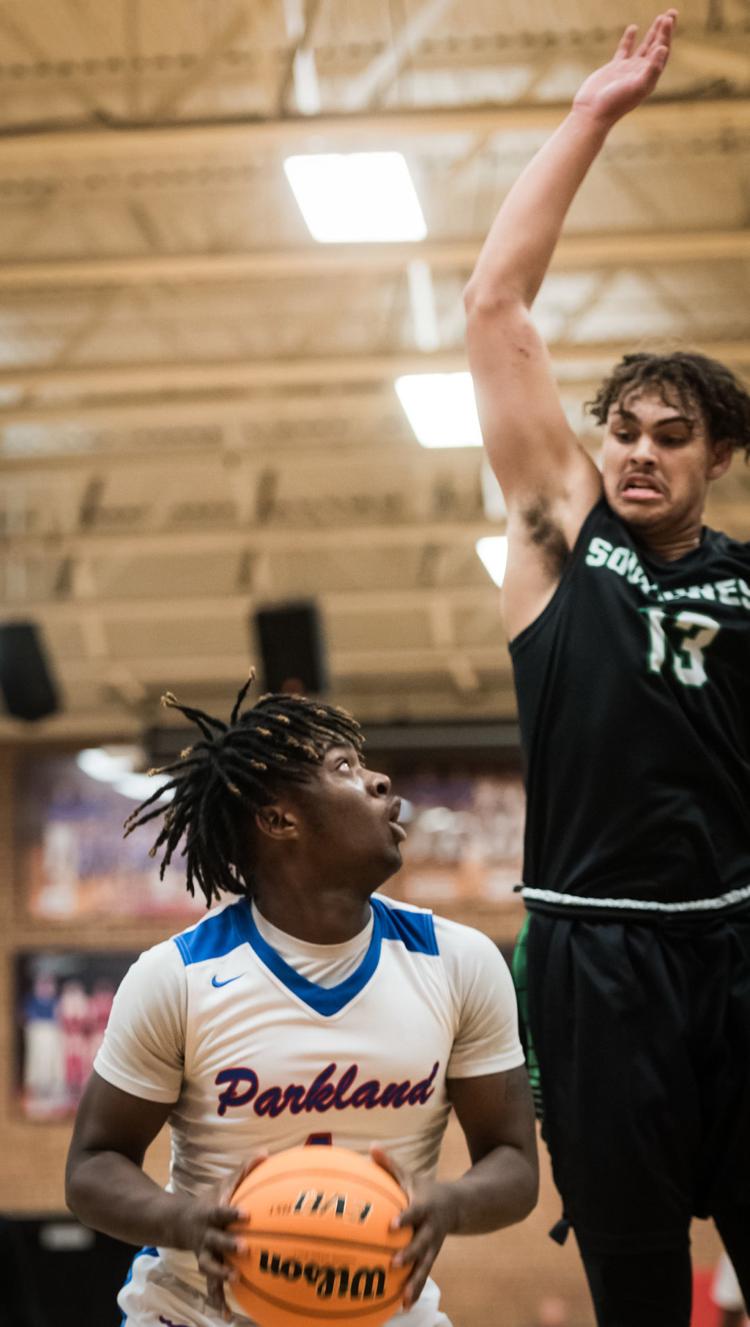 Parkland Southwest Guilford Boys Bball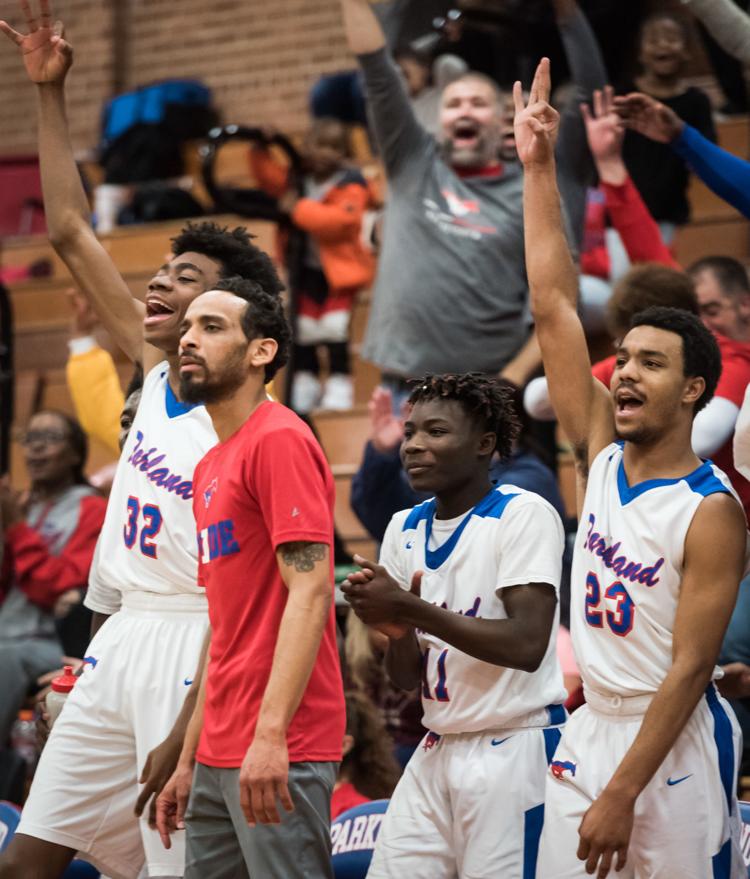 Parkland Southwest Guilford Boys Bball
Parkland Southwest Guilford Boys Bball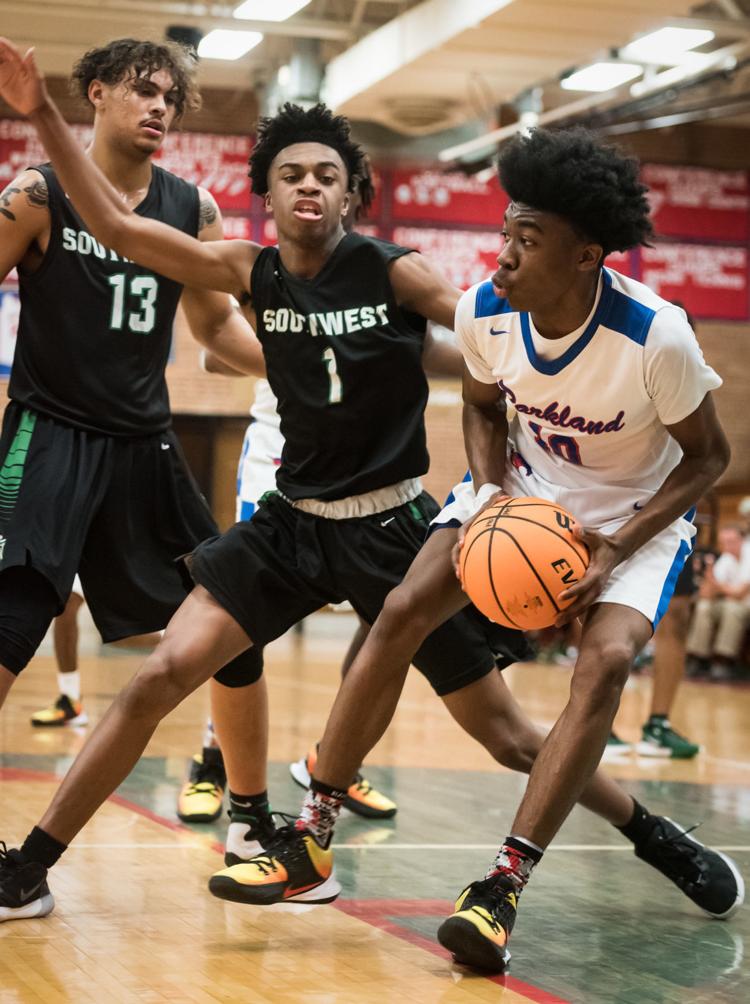 Parkland Southwest Guilford Boys Bball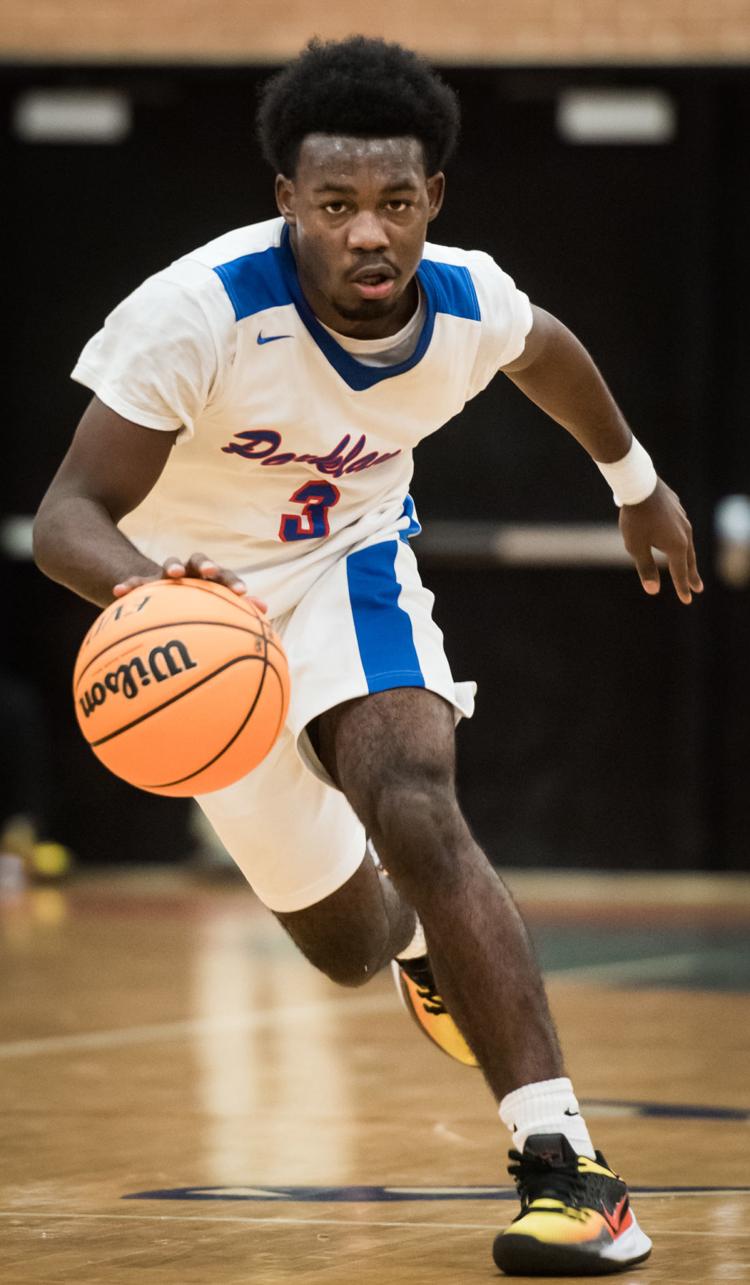 Parkland Southwest Guilford Boys Bball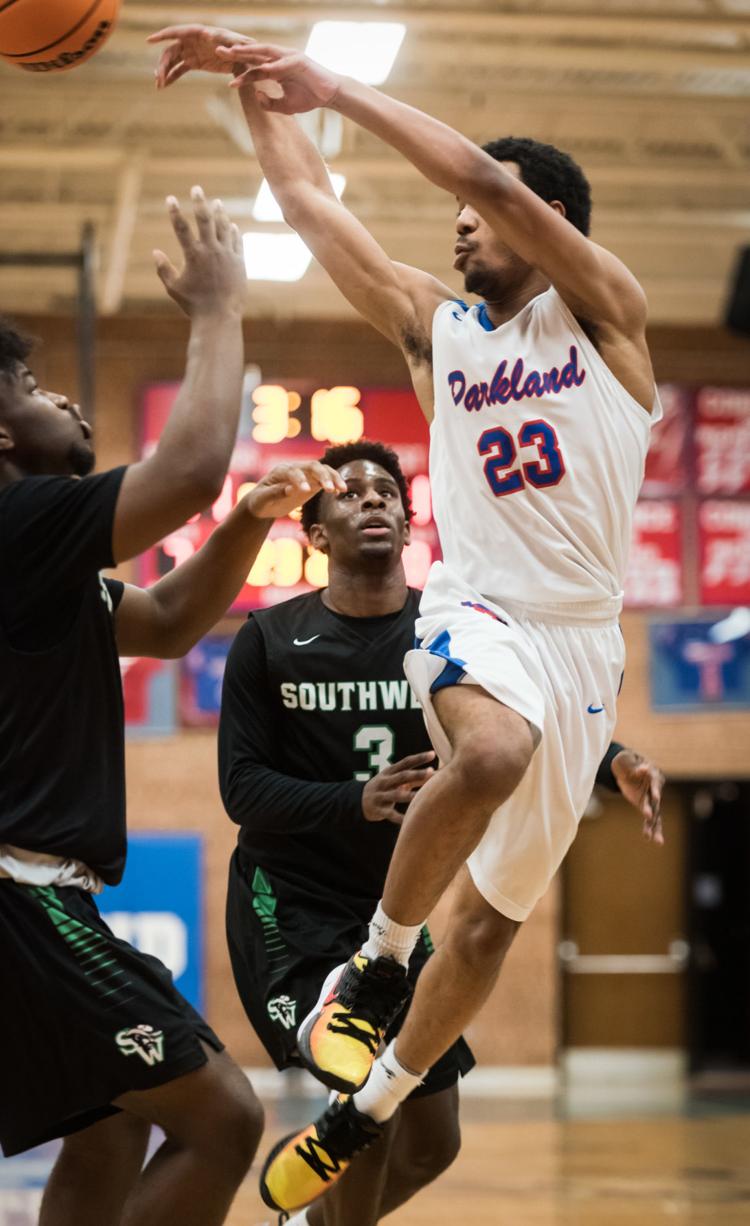 Parkland Southwest Guilford Boys Bball
Parkland Southwest Guilford Boys Bball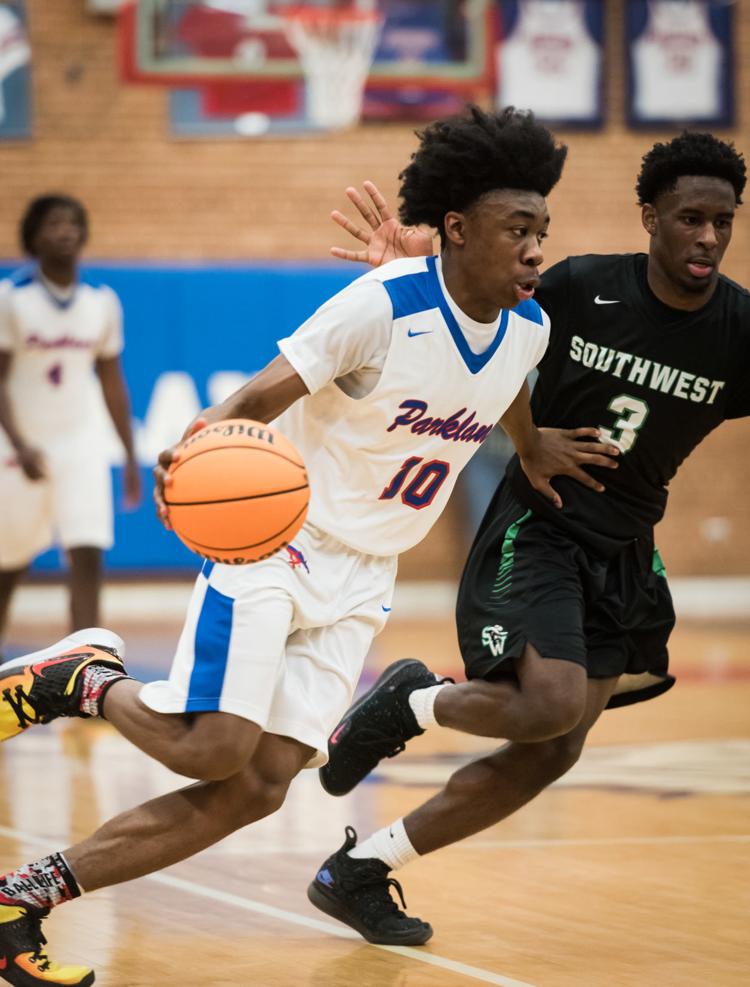 Parkland Southwest Guilford Boys Bball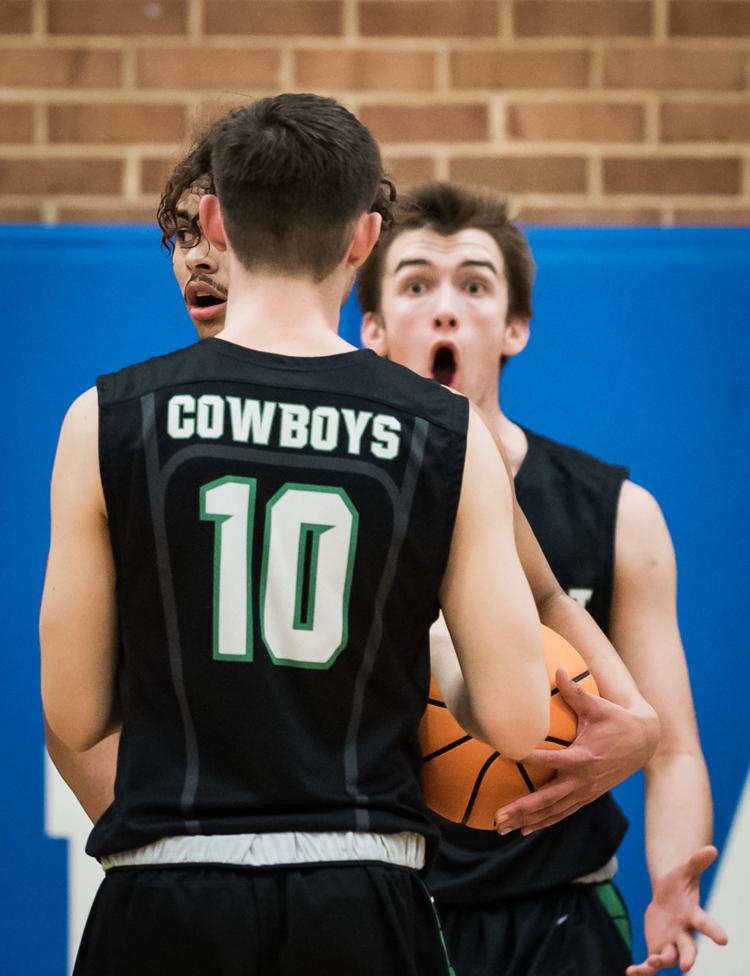 Parkland Southwest Guilford Boys Bball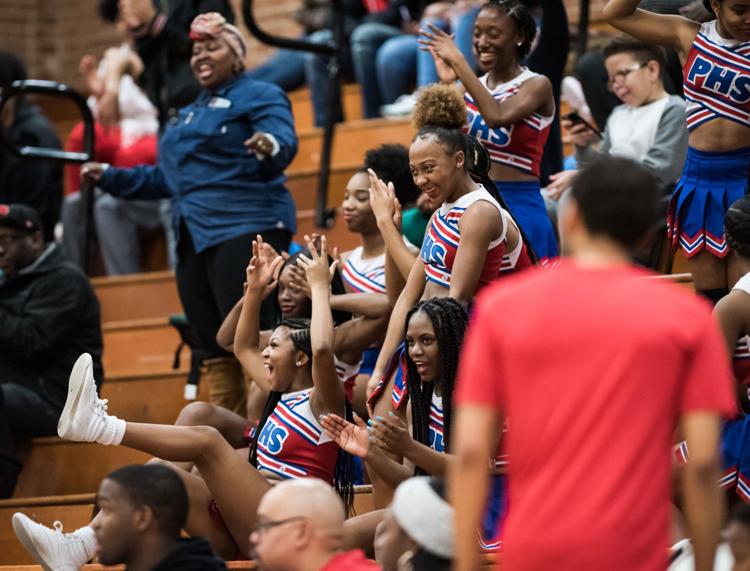 Parkland Southwest Guilford Boys Bball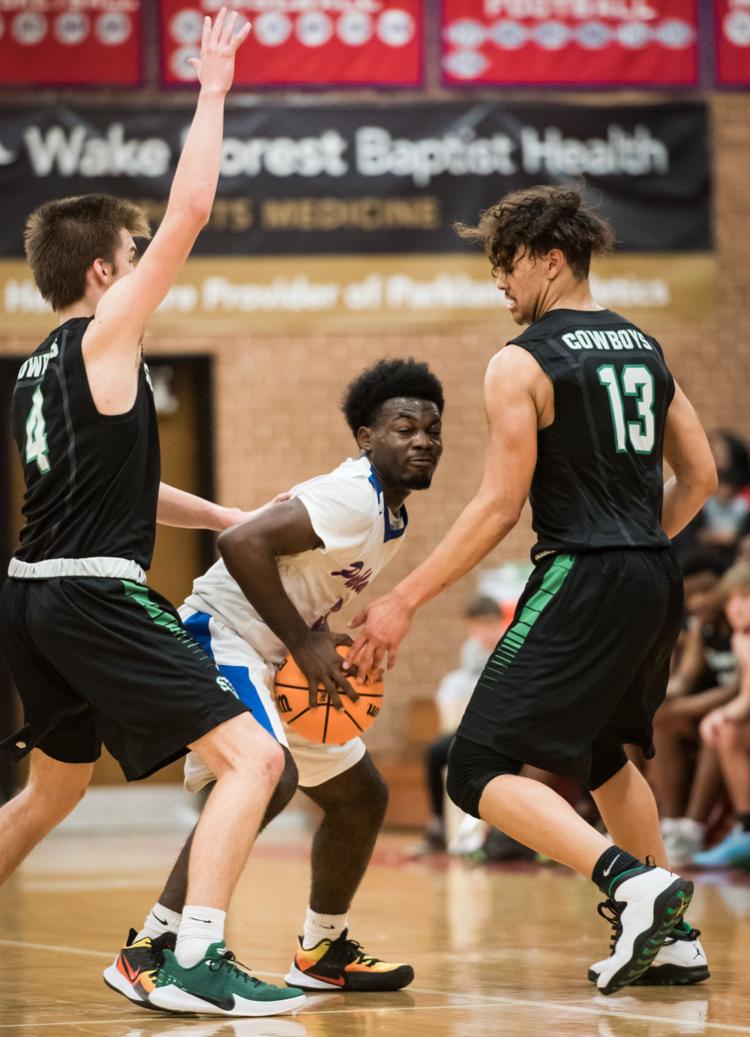 Parkland Southwest Guilford Boys Bball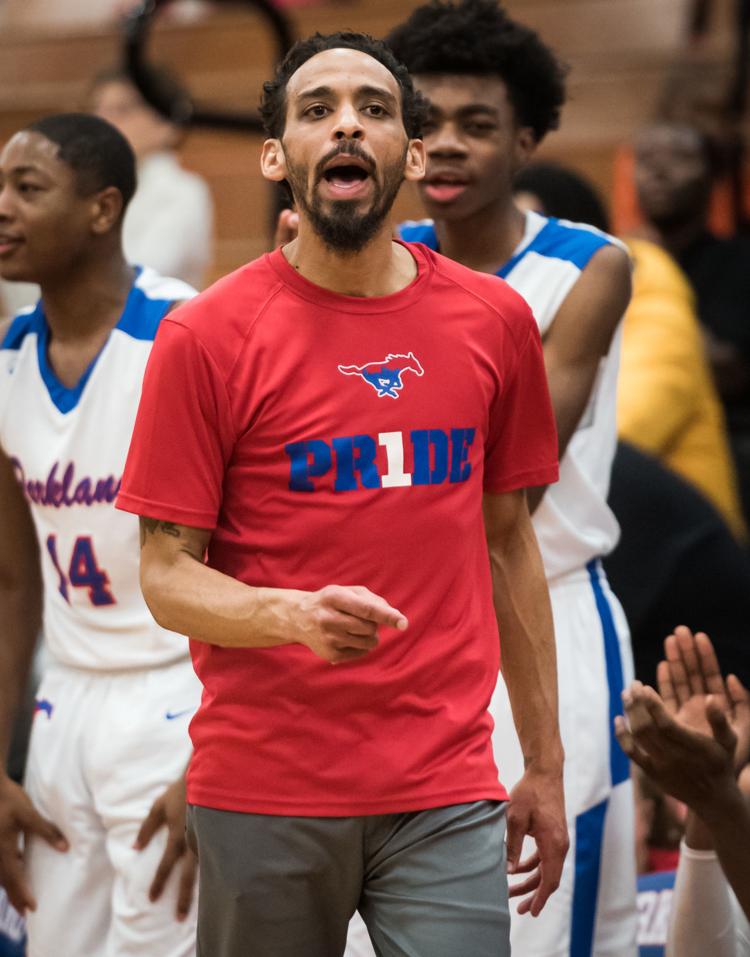 Parkland Southwest Guilford Boys Bball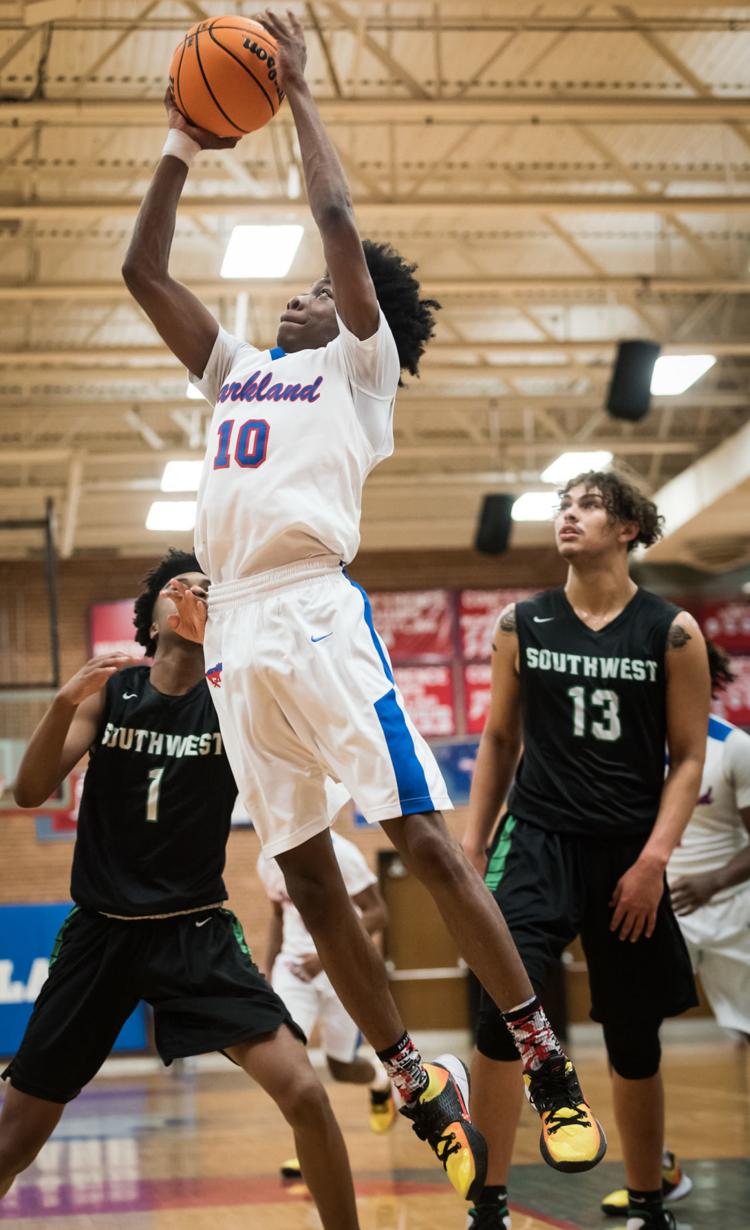 Parkland Southwest Guilford Boys Bball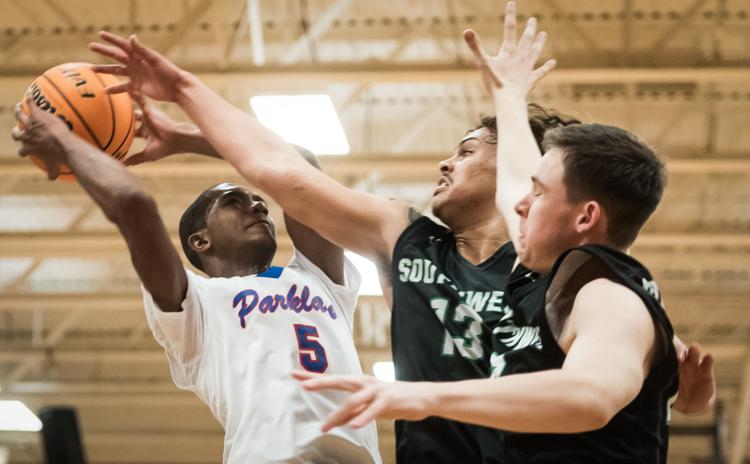 Parkland Southwest Guilford Boys Bball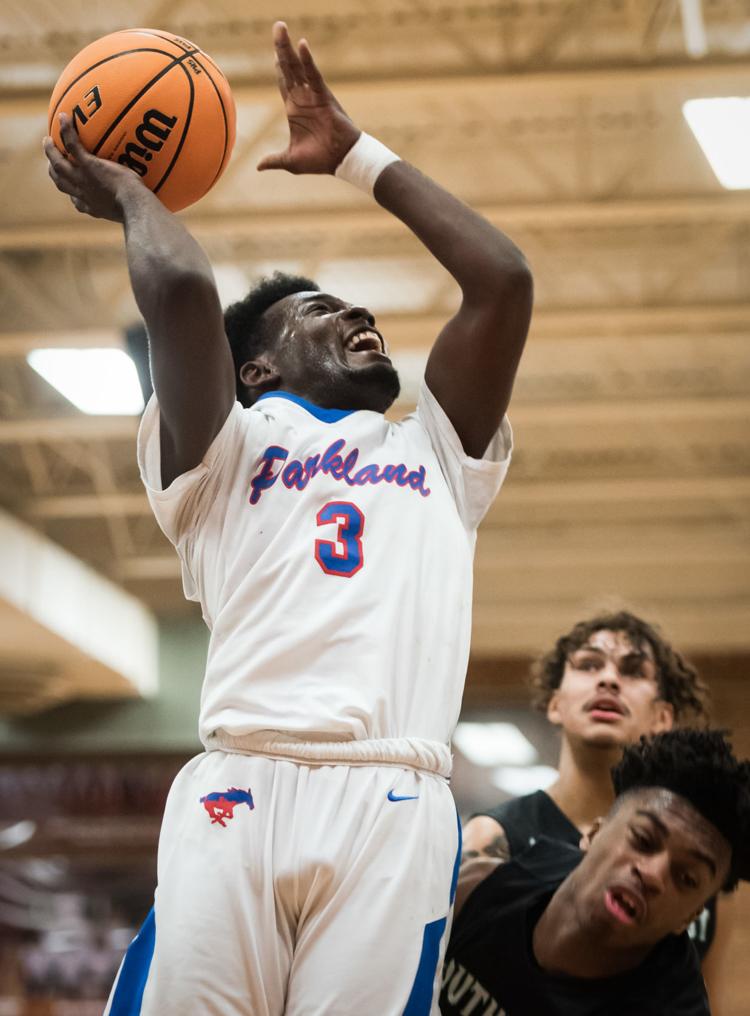 Parkland Southwest Guilford Boys Bball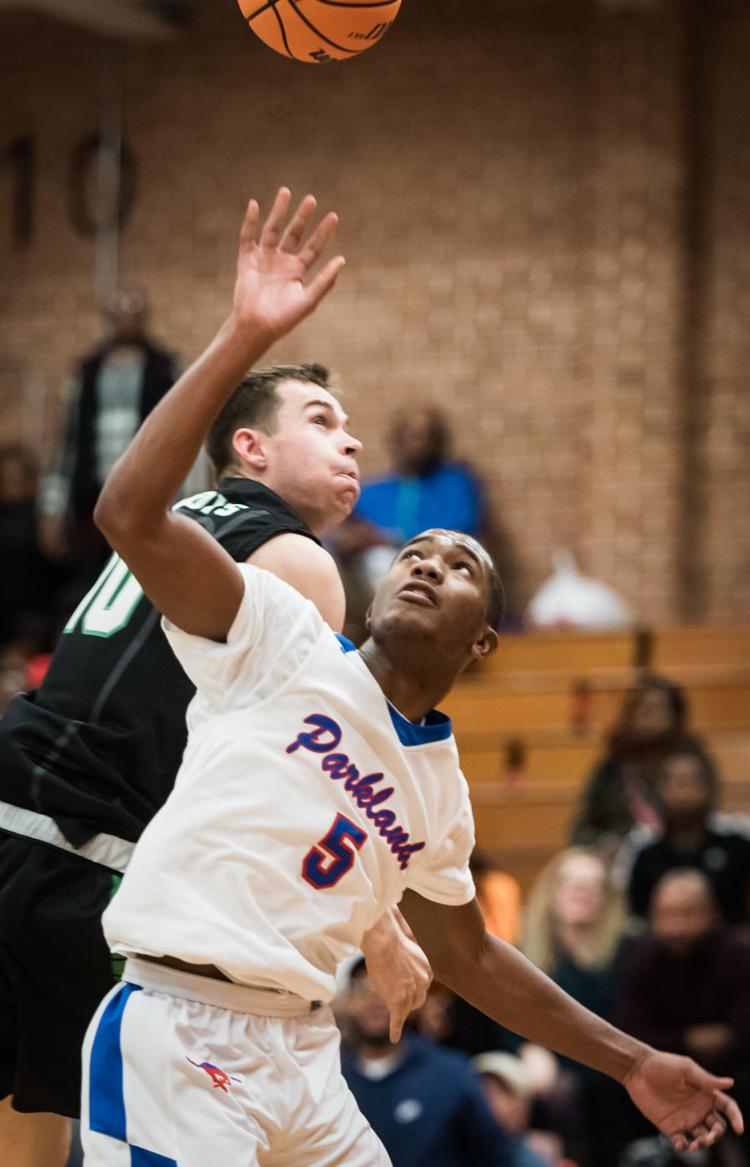 Parkland Southwest Guilford Boys Bball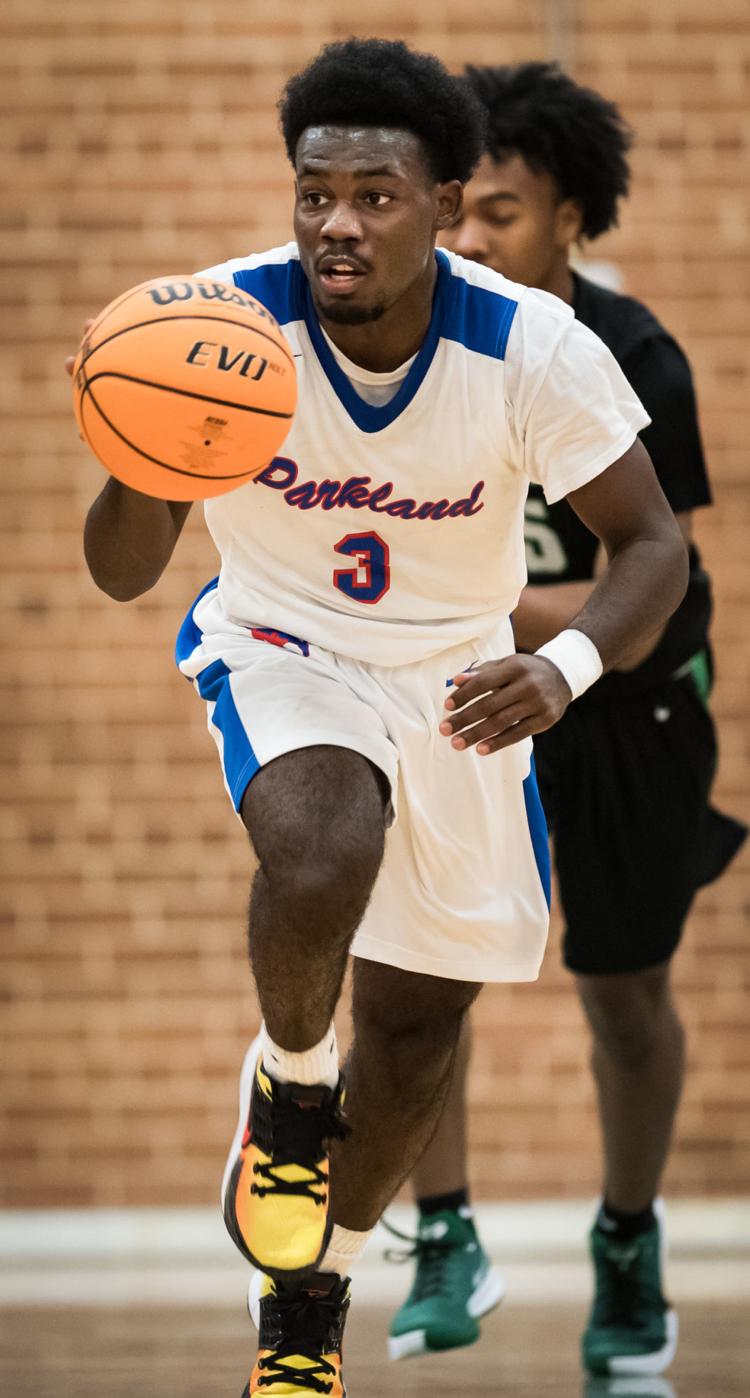 -- VERTICAL GALLERY: HIDE TITLES, UP FONT SIZE --