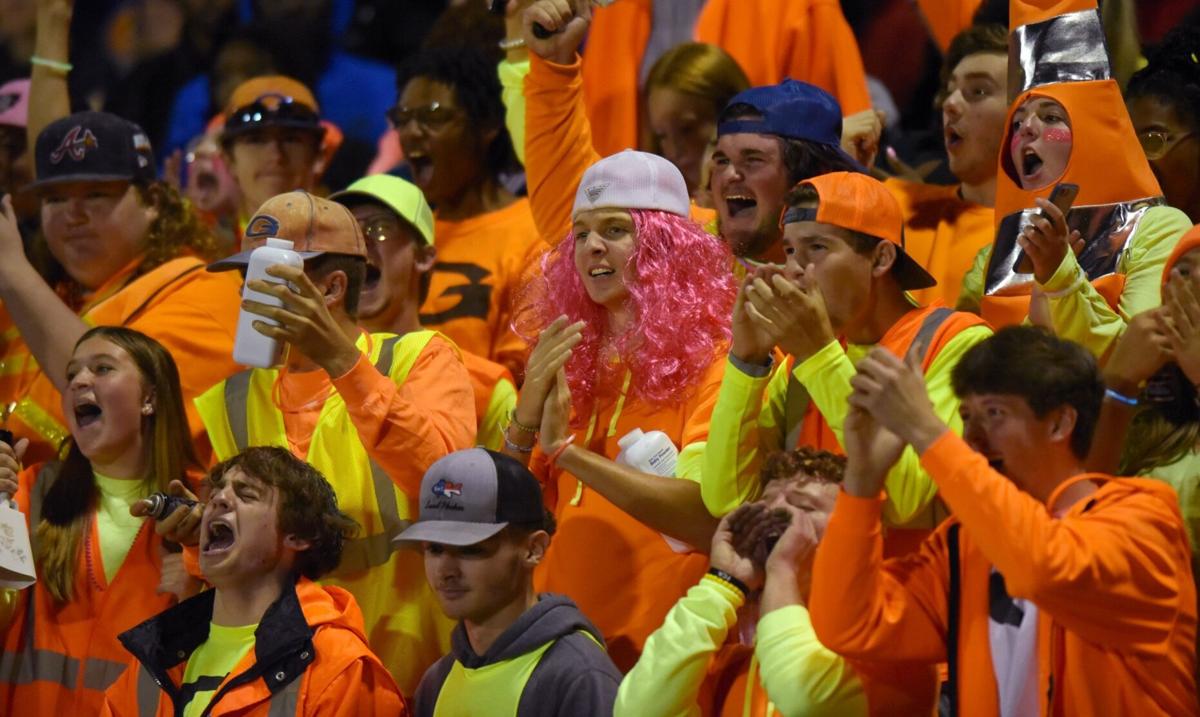 Depending on the route you take, about 6 miles separate the campuses of East Forsyth High School and Glenn High School in Kernersville.
Depending on traffic, the ride can be as few as 10 minutes.
On Friday night, the football teams from East Forsyth and Glenn will square off in the third round of the NCHSAA 4-A state playoffs.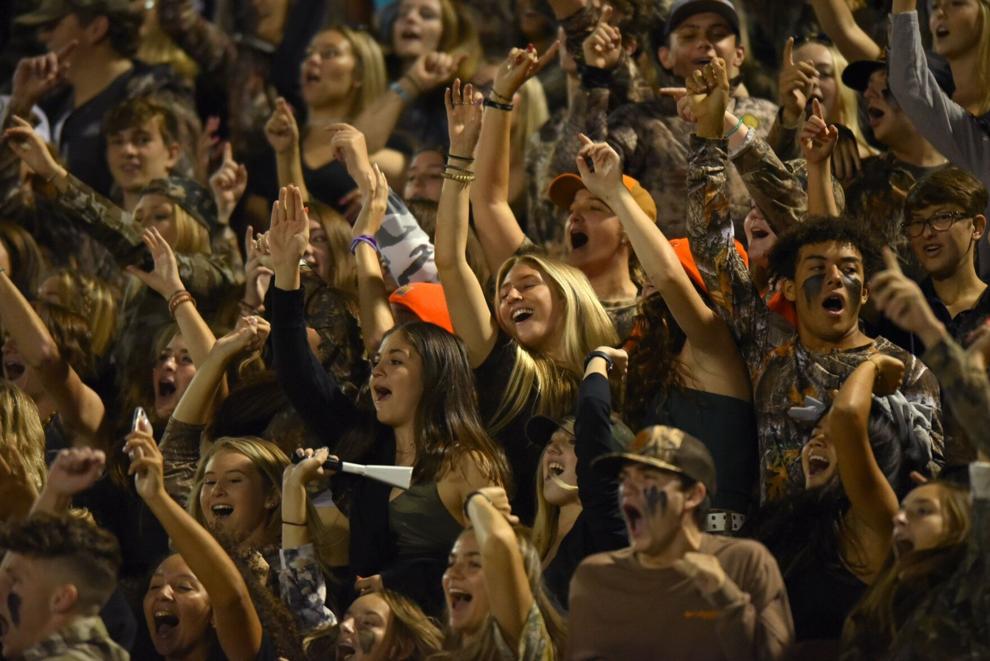 Two teams from the Central Piedmont 4-A Conference, both located in the town of about 25,000, will meet for the fourth time in 2021 for the chance to be one of the final four teams standing in the playoffs' West Regional.
"No doubt that this is pretty neat for this small town that two of the best teams left in 4-A football are right here," East Forsyth coach Todd Willert said. "If people across the state didn't know where Kernersville was by now, they will on Friday night."
The water tower behind Marty Stanley Stadium off Union Cross Road will be buzzing Friday night. Kickoff is scheduled for 7:30.
Plenty of buzz has surrounded the game since Friday, when both teams learned they would be playing each other again after their second-round wins.
Tickets went on sale at 5 p.m. Monday and sold out in less than 48 hours. By the time the Bobcats started practice on Wednesday afternoon behind Marty Stanley Stadium, capacity of 4,500, no tickets remained.
"I've already heard from a few people to see if I can help them out," Glenn coach Antwon Stevenson said breaking out in a slight chuckle. "I mean, I'm not a miracle worker. I can't change the capacity and put more seats in the stadium before Friday."
The appeal of the game and the stakes of the game aren't lost on Stevenson or his team. Nor are they lost on Willert or his players at East Forsyth.
The two teams know each other well. A lot of the players grew up playing against each other in youth leagues before getting to high school. And as much as they have played against each other this year, both coaches are busy preparing their teams for anything and everything Friday night.
East Forsyth won the regular-season matchup 44-38 in triple overtime on Oct. 22. Glenn won both games during the spring season this year—18-0 in the opening game on Feb. 26 and 35-13 on April 9 to clinch the conference championship.
Glenn enters the game on a three-game winning streak, including its 54-53 thriller against Myers Park last week, while East Forsyth has won seven straight since its only loss of the season against Reagan on Sept. 17.
The Eagles, who won 4-A state championships in 2019 and 2020, have also blanked both opponents in the playoffs—49-0 against Southeast Guilford in the first round and 17-0 last week against Charlotte Ardrey Kell—and are flying high behind their stout defense and an offense averaging 44.5 points per game.
"Our defense has been playing lights out and we're going to need another great game from them," Willert said. "Nick Martin, one of our defensive lineman has really stood out lately. He's got 15 sacks on the season. R.J. Brown is kind of our leader, and one of our unsung heroes is Tim Davis, one of our defensive backs. He does a little bit of everything for us right now — H-back, tight end, receiver, Wildcat quarterback — and then can go over and play linebacker some, too. And what we'll see on Friday night is two totally different teams from when we met in October. We know we've got to be ready for that."
Davis, who is in his first year in the Eagles program, has enjoyed the change of scenery. The rivalry with Glenn has enhanced his experience.
"It's a different level of football for sure," Davis said. "Getting this far is part of the fun for me. And getting to play Glenn again this far into the playoffs makes it that much more fun. We have some die-hard fans and we definitely feed off their energy. Friday night, we need to focus on getting off the field on third downs and finishing plays in the fourth quarter. Everyone is locked in. We have been focused on film study this week and going hard in practice every day. We all hold each other accountable."
After a 7-3 win against Charlotte Providence in the first round, Glenn stormed from behind and erased a 21-point halftime deficit, scored two touchdowns in the final three minutes and blocked a field-goal attempt on the game's final play to hold off Myers Park last Friday, overcoming five first-half turnovers.
"The magnitude of this game is multiplied tremendously," Stevenson said. "We've never been beyond the third round as a program. These guys can be part of that history. And East beat us earlier this season. We can't let the emotion from the rivalry overcome us. And as coaches, we've got to show them a better picture during practice and put them in positions where they won't make those same mistakes. We were able to overcome those mistakes against Myers Park, but that will be harder to do against a better East Forsyth team. That's why our mental preparation will be a big key for us."
Jay Woodward, a 6-1 defensive lineman for the Bobcats, agreed with his coach's assessment.
"We need to fix the mistakes we had last week against Myers Park and also fix the mistakes from the first time we played East this season," Woodward said. "It's going to take a complete effort from the offense, defense and special teams. Friday will be extra special because of who we are playing and everybody's going to be here watching."
The programs also exhibit a healthy respect for each other. Besides winning records and conference championships, both have produced numerous college players.
"It's one of those things where they've been here and we've been here," Stevenson said, raising his hands high at first to demonstrate the level East Forsyth has been on, then lowering them several inches to indicate where he sees his team's standing. "We've been getting closer to their level, which is a testament to these kids and their effort and their belief in our system. Not only is this big for our program, but it's big for our conference and it's big for this town because it shows all the talent we have here in Kernersville. Right now, it may be a town divided, but these kids deserve to play in front of the crowd they will play in front of on Friday night."